Sometimes you only have a short window to get away and so you want to ensure you use your time efficiently. Our gay city break itineraries are more than just a hotel and a flight. In them, you'll find that we usually arrange transport to and from the airport alongside interesting excursions, private tours or restaurants on offer in the city. At Out Of Office we know that time is precious and so let us sort the arrangements for you.
Once you have browsed our site for inspiration, let us know your requirements and one of our travel concierge team will be in touch with you to build the perfect gay city break itinerary for you. If you're looking to travel to multiple cities on the same itinerary we can help you with that too.
Call our travel experts on
+44 (0)20 7157 1570
Recommended reading
World's Best Gay Cities
Featured Gay City Breaks
Austria

From 9 days - Tailor-made from

£3100

See the cultural sites of Central Europe's great cities. Over nine days you'll explore Buda and Pest, the two distinctive halves of Budapest. You'll also see the imperial splendour of Vienna and the fairytale streets of Prague. These cities are...

View Itinerary

France

From 7 days - Tailor-made from

£1795

You haven't "done" Europe until you've acquainted yourself with its two most influential cities. In London, you'll see everything from Buckingham Palace to the bustling streets of Soho. Paris is only a short train ride away. In the French capital,...

View Itinerary

Thailand

From 10 days - Tailor-made from

£1995

This luxury itinerary takes in three of Thailand's best-known destinations – Bangkok, Chiang Mai and Chiang Rai. Staying in the beautiful Anantara Resorts, you'll find luxury and exquisite service. Spend time in Bangkok getting under the skin of Thailand's capital...

View Itinerary
Best City Breaks
London is home to more active Grindr users than any other city, making it – in numerical terms! – the world's gayest city. It's also one of the most exciting and cosmopolitan cities in the world. The UK's vast capital has a buzz that's arguably matched only in New York City. London was originally founded by the Romans nearly two-thousand years ago. You can spend a lifetime exploring London and never run out of new places to discover.
Just over the channel you'll find gay Paris, the City of Lights. By the middle of the nineteenth century, Paris was considered to be the most sophisticated city on earth. It dominated in terms of cuisine, fashion and art. In many ways, Paris has clung onto its crown ever since. Although the reality of Paris is more rough and ready than the picture-postcard image, it's an impossibly romantic city with great nightlife and just about any else you possibly desire.
Editor's Picks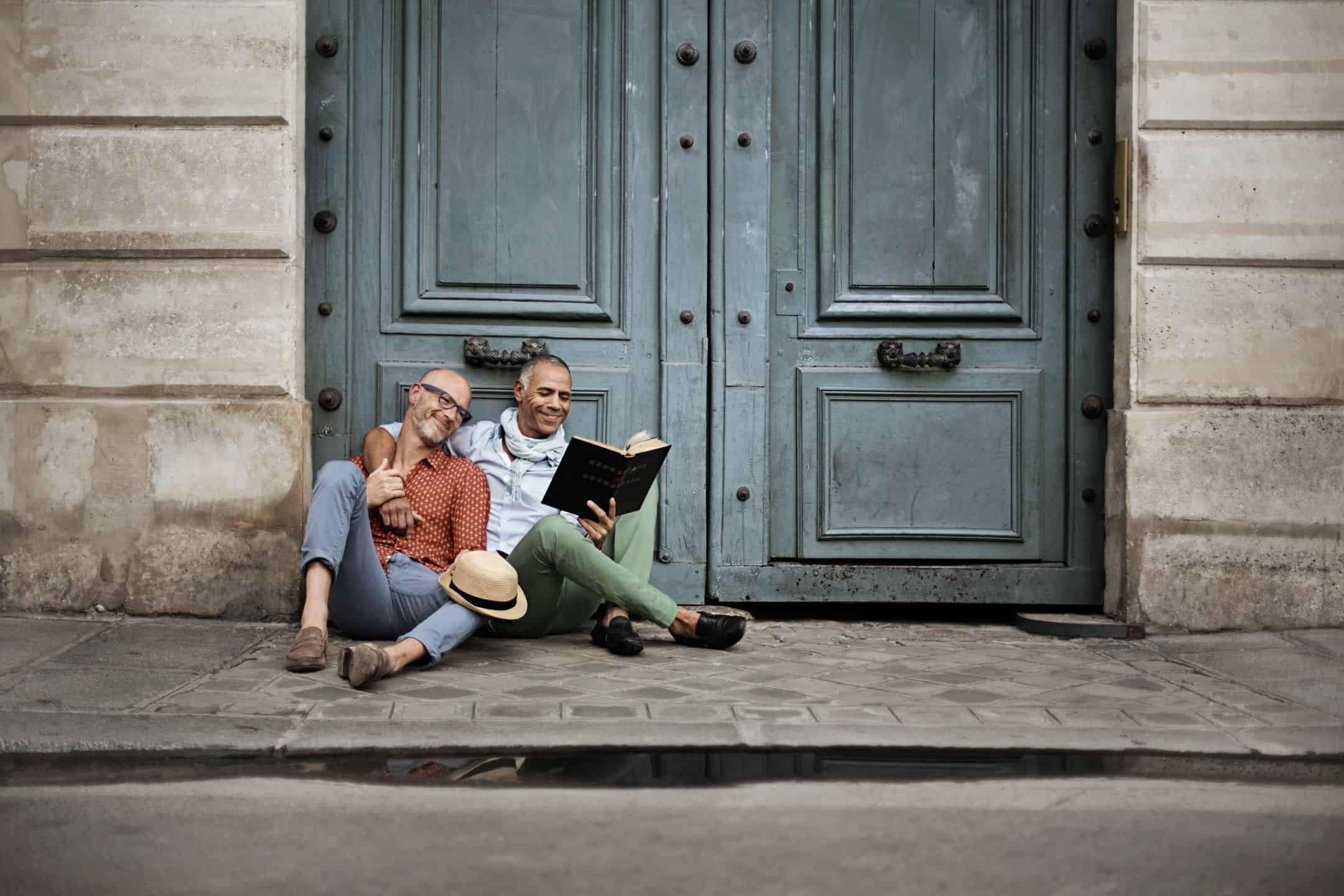 Most Popular Gay City Breaks
Browse Itineraries
Our Favourite Gay City Breaks
Lisbon is the most up and coming city in Europe. It's undergone something of a boom in recent years. Lisbon still retains its faded charm but it's rapidly gentrifying. Go see it while it still retains this old school charm and while the night away on a dreamy Fado club.
If you're looking for a hidden gem you should definitely consider Taipei. It's a big, brash city with loads of culture, great nightlife and it hosts Asia's biggest gay pride festival. Compared to Tokyo and Shanghai, Taipei isn't a big destination for tourists. That will no doubt change in the coming years. Taipei is full of hidden charms.
A twin-centre city break gives you the best of both worlds. You get the buzz of a big city and then the more tranquil environment of a smaller town. Combining Lisbon with the charming town of Sintra is a must. A perennial favourite for Out Of Office travellers is it combine Barcelona and Sitges. Both towns are just a short train ride away from the big city.
Best Hotels For A City Break