This trip is a must for wine lovers as you experience the hills of Langhe and Monferrato hills and home to Barolo. The self-drive itinerary allows you to explore the stunning scenery whilst sampling the finest local wines and also discovering the flavours of authentic Italian cuisine as the area is home to the "slow food" movement which prides itself in using local ingredients and the flavours that be brought out in food.
Itinerary Breakdown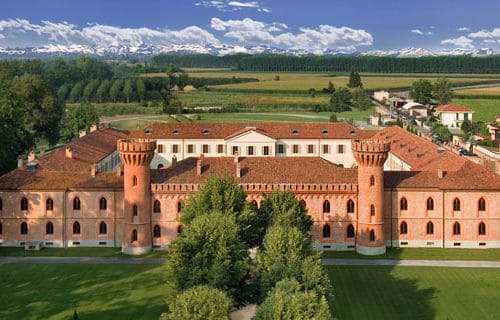 Day 1: Turin to Pollenzo
Arrival to Turin (airport or railway station) and pick up your Fiat Cinquecento hire car which is yours for the duration of your stay.
You'll set off for Pollenzo. It's home to the world-renowned "slow food" movement which is all about the enjoyment of locally-produced food products and regional cooking. You'll also find the headquarters of the formally named National University of Gastronomic Sciences – which essentially conducts experiments to make sure food tastes its best!
Check in to your hotel and then in the evening enjoy a "slow food" tasting dinner at the Garden Restaurant, to taste the local Langhe food accompanied by three different wines.
Overnight in Pollenzo at our choice of handpicked hotel, the Albergo dell'Agenzia.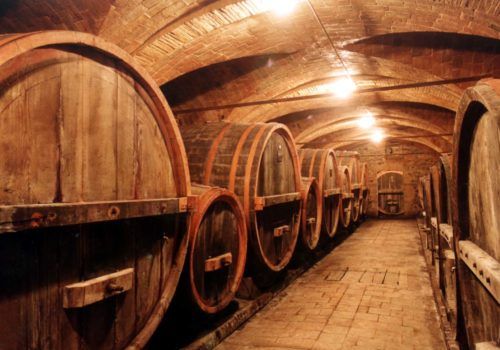 Day 2: Pollenzo to Alba to Langhe to Pollenzo
Breakfast at the hotel.
In the morning, set off for Alba. We suggest passing the nearby Ferrero factory, where at times you can smell the typical scent of Nutella (unfortunately, the factory cannot be visited).
You'll then take a walking tour of Alba, the "capital" of Langhe, known as the "city of 100 towers" and visit a local pastry shop as well as experiencing a wine tasting.
Free time for lunch.
In the afternoon, you'll embark on a tour of Langhe's Castles. You will drive to Serralunga d'Alba (with its ancient castle), La Morra (with its astonishing viewpoint) and Barolo, where you'll visit the castle of Barolo and WiMU (the most innovative Italian Wine Museum).
After the visit, you'll have another wine tasting in the ancient cellars of Marchesi di Barolo (including a visit to the historical cellars where Barolo was born).
Return to the hotel and overnight in Pollenzo.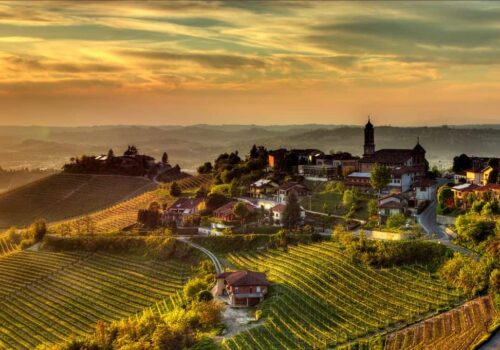 Day 3: Pollenzo to Monferrato and Asti
Breakfast at the hotel.
In the morning, set off on the Monferrato Tour. First, you'll stop in Asti and meet with your guide. Visit the town centre and sample some wine at an exquisite local winery. You'll have free time for lunch.
Then in the afternoon, head to Canelli for a stroll in the village. After the walk, visit "Gancia", one of the most famous Italian wine-making companies, with the fascinating chance to discover the Underground Cathedrals, the ancient cellars where the best wines are preserved.
You'll have a final wine tasting of Italian Spumante. Return to Pollenzo driving through the typical villages of Santo Stefano Belbo and Neive.