Adventure can mean different things to different people, but at Out Of Office it means doing it your way. We offer a range of gay adventure vacations to adrenaline-pumping destinations around the world and allow you to customize them to suit.
From white water rafting, canyoning and skydiving, to climbing down waterfalls, you can get your heart racing across multiple continents. Try the Salkantay Trek to Machu Picchu and experience Peru's dazzling landscapes as you climb. Or do it all, and more, in New Zealand- the undisputed adventure capital of the world. If jumping out of a plane is not really your thing, adventure comes at a leisurely pace too. Why not indulge in a spot of island hopping in Greece or Croatia where the adventure comes from exploring a new destination each day. Whatever gay adventure you have on your agenda, push your boundaries with Out Of Office and explore the world with a raised heartbeat.
To organize your gay adventure vacation of a lifetime, contact a member of our sales concierge team today.
Call our travel experts on
+44 (0)20 7157 1570
Recommended reading
The law vs. reality: Gay travel to the Maldives
Featured Gay Adventure Vacations
New Zealand

From 14 days - Tailor-made from

£1795

This two-week itinerary lets you get under the skin of both New Zealand's north and south islands. You'll visit cities and rural locations taking in some of the breathtaking scenery that New Zealand is renowned for. Enjoy a self-drive itinerary...

View Itinerary

Costa Rica

From 13 days - Tailor-made from

£2220

This trip will give you the opportunity to travel to some of the most visited areas in beautiful Costa Rica – a country diverse in its landscapes and its wildlife. You arrive in the Central Valley for a visit to...

View Itinerary

Peru

From 7 days - Tailor-made from

£1295

Did someone mention bucket list? This extraordinary itinerary takes you to one of the seven wonders of the world – Machu Picchu. Exploring Peru you'll learn about the history of Lima before flying to the Sacred Valley. You'll travel to...

View Itinerary
Best Adventure Vacations
Queenstown is the place to be for adrenalin junkies. Located on New Zealand's South Island, it's the best place to go bungee jumping, hiking, rafting paragliding, jetboating and just about any other adventure activity you could think of. A major highlight is a cruise down the mighty fjord, Milford Sound.
Experience some Indiana Jones realness in Israel. It's a tiny country but it's a cultural giant. Many of the greatest biblical ruins can be found in Israel. Ascend Masada and see the fortification the Jewish patriots used as they fought the Roman army. See the apparent site of the crucifixion, visit the Wailing Wall and the Temple Mount in Jerusalem and float weightlessly in the Dead Sea. You'll pack in a lot of culture and adventure in Israel.
Costa Rica is a great adventure destination. In Arenal you'll find an active volcano, zip lines and a hot springs waterfall in the jungle. You can also discover the diverse flora and fauna of Manuel Antonio National Park.
Editor's Picks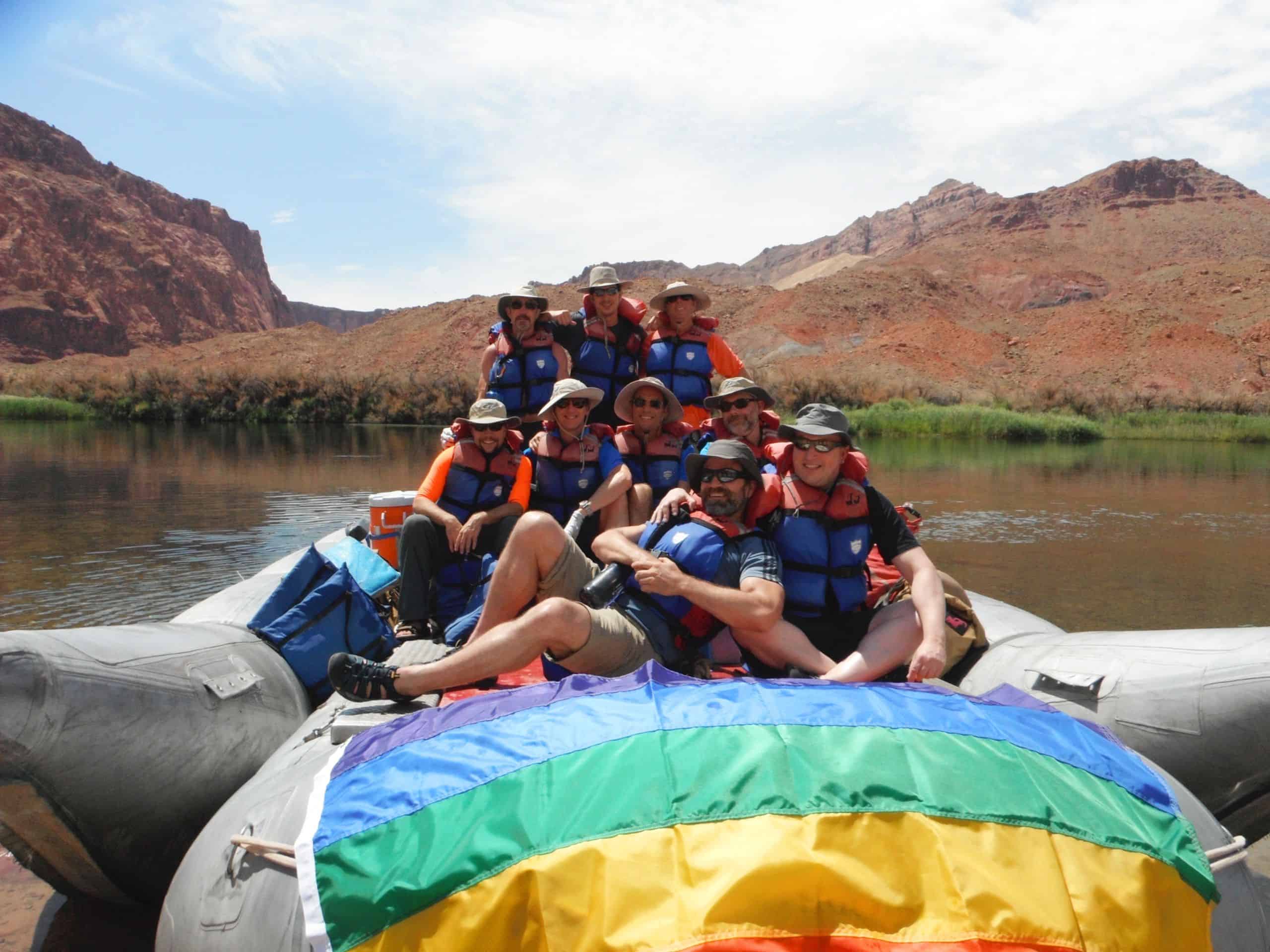 Most Popular Gay adventure vacations
Browse Itineraries
Adventure Safaris and Wildlife Vacations
An African safari is one of the best adventure experiences. Pursuing the Big Five deep into the bush makes for an unforgettable experience. We have great rates with some of the best luxury – not to mention gay-friendly – safari lodges in South Africa and Tanzania.
Brazil is such a versatile destination and it's perfect if you're looking for adventure. Rio Carnival is the biggest carnival event in the world and it's pretty wild. A major highlight of Brazil is, of course, the Amazon. You can take a luxury cruise deep into the Amazon and see one of the world's most intricate ecosystems.
If you're looking to combine adventure with luxury then you should definitely consider the Maldives. It's one of our most popular destinations. The islands of the Maldives are so small they can rarely support more than one hotel. As there's no industry in the Maldives, the water is crystal clear. It's a great destination for water sports, so you can keep active in between trips to the spa and the beach.
Best Hotels For An Adventure Vacation