Iceland boasts some of the world's most dazzling landscapes. So many people fall in love with this country for a reason. With many exploding geysers, geothermal spas, glaciers and free-flowing waterfalls, this is a place to be at one with nature and witness some incredible sights. As if that wasn't enough, then Iceland is a great place to try to see the Northern Lights and to also experience swimming in the world famous Blue Lagoon.
Day 1: Reykjavik
Upon arrival into Iceland, we'll arrange for a private transfer to take you to your hotel.
We'll choose a hotel for you based on your preferences and ensure that it's well appointed and a good base for your Iceland adventure.
This evening, you'll embark on your hunt for the Northern Lights. We'll schedule this trip on the night with best visibility.
The tour includes a wonderful two-course meal and a visit to geothermal baths. This tour is all about flexibility and fun.
Mother Nature is our boss and we follow her lead. You will be picked up from your hotel in Reykjavík by your private guide. Together you will embark on an adventure to the southern or western part of the country where you will try to track down the sometimes elusive Aurora Borealis (The Northern Lights).
Your guide will tell you about the area you cover while on the way and answer any questions you may have about Iceland, its culture and history. This tour takes you to some of the most beautiful places in Iceland, seldom seen in the dark by those who visit the country. Your guide will do his or her best to make sure you find the Northern Lights. If you don't, we promise that by the end of the tour you will still have had a great time, in great company and eaten some great food. We will always be honest with you about the probability of Northern Lights.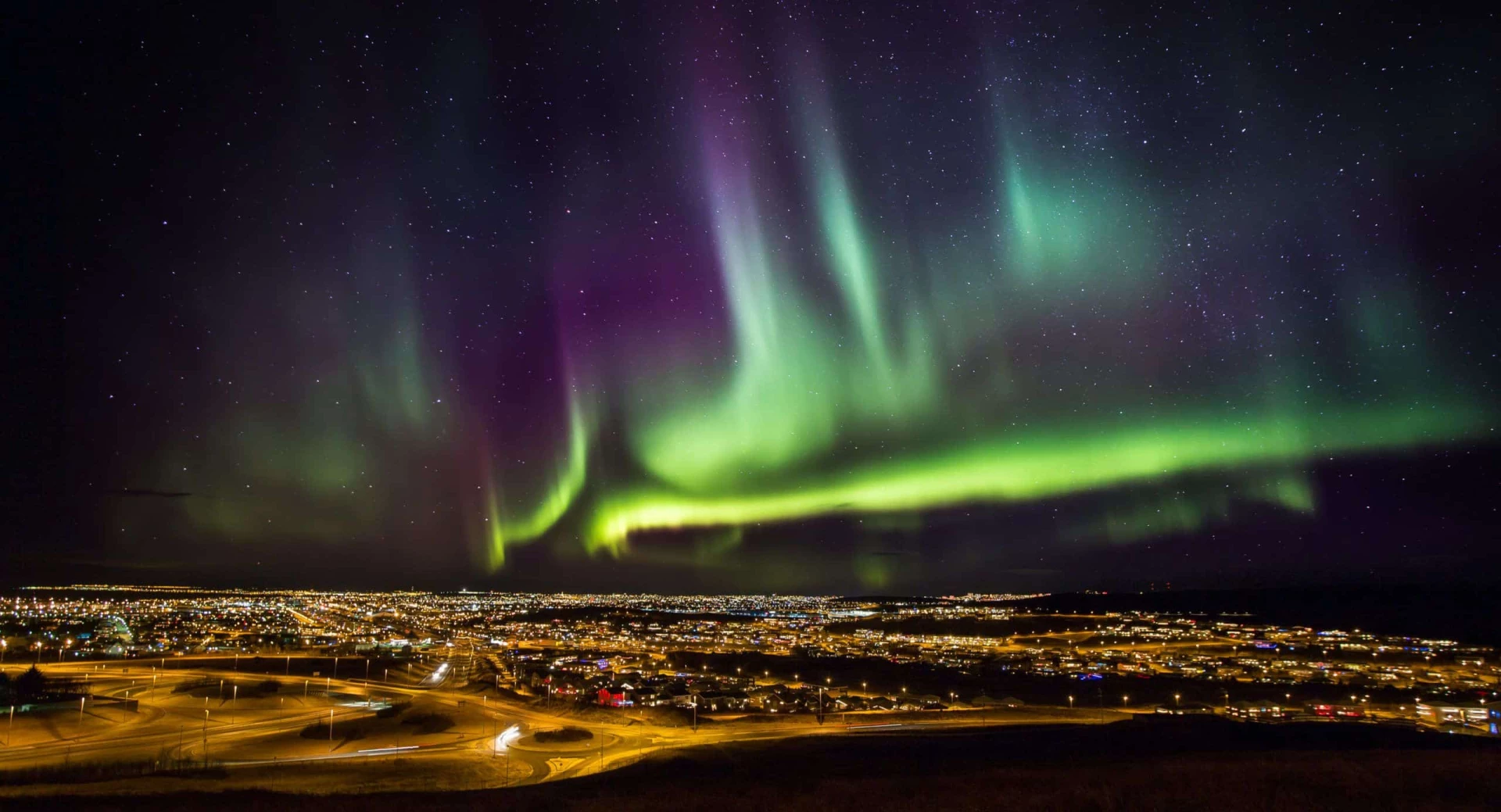 Day 2: Reykjavik
After breakfast you'll head out on a tour of the Golden Circle. You will get the chance to walk around the world famous Geysir geothermal area, a geothermal field with hot springs in abundance, an erupting geyser and pools of bubbling mud.
This is followed by a visit to the magnificent Gullfoss waterfall where the power of the water can be felt through the air. The penultimate stop is at Thingvellir national park, the site of the oldest parliament in the world where the great Atlantic rift is clearly visible, a rift that is slowly tearing Iceland apart along tectonic plates.
You will then visit The Laugarvatn Fontana Steam Baths.
For almost a century, locals have been enjoying the healing powers of the natural steam baths in the community of Laugarvatn, next to the lake bearing the same name. Nature has created unique surroundings at Laugarvatn Fontana, where healing geothermal heat simmers directly from the ground and the landscape is painted with beautiful mountain ranges. The thermal baths at Laugarvatn Fontana build on this tradition. A new wellness centre has been created on the very spot where natural geothermal steam and hot springs meet in an environment of unsurpassed beauty.
Laugarvatn Fontana includes three geothermally heated baths, a sauna, a warm sand beach, and access to the pristine waters of Lake Laugarvatn. A visit to the open air baths also give you the opportunity to experience the ever-changing Icelandic weather as the thermal baths can be enjoyed all year around.
You'll return to your hotel where the evening is yours at leisure.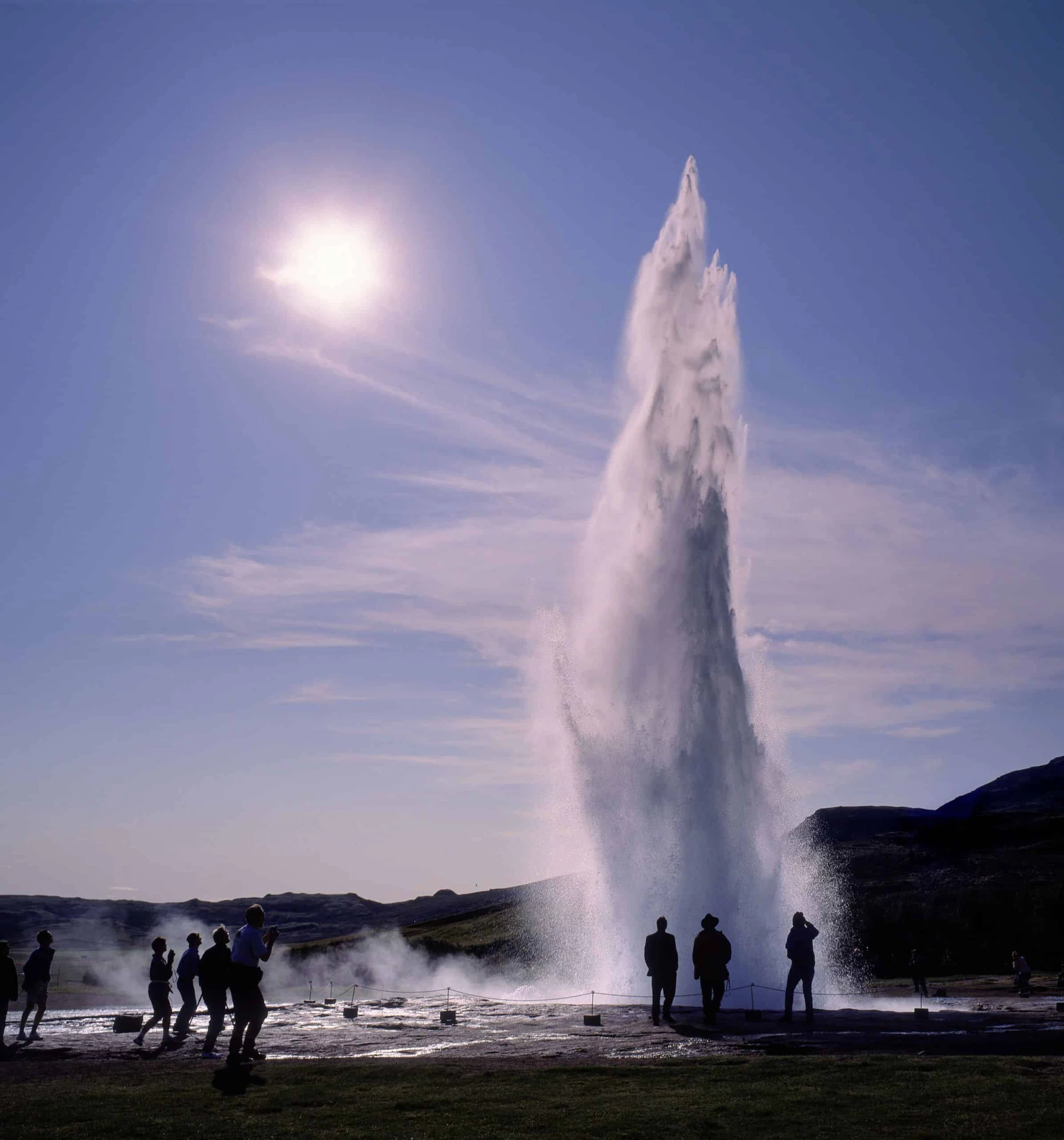 Day 3
After breakfast you'll be picked up for a tour of the Reykjanes Peninsula.
This tour focuses on the geothermal and geological wonders of the peninsula taking you to the bridge between continents, Gunnuhver and The Blue Lagoon where you'll be able to relax and enjoy a dip before heading to the airport for your onward flight.
We want to ensure you have the best experience with us so we'll keep working on your itinerary until perfect. You will have your own personal dedicated member of our team who will help build the perfect trip for you.
We pride ourselves in the number of clients that are referred to us by our existing customers. Our 5* Trustpilot rating is important to us, so we encourage you to browse our reviews. They speak for themselves and that's why you are in safe hands.