From temples, to tigers to the Taj Mahal, this wonderful gay group trip ticks off the essential parts of India. You will be staying in 5-star accommodation along the way, whilst taking in the art, culture and architecture which encompasses this incredible country.
Begin the adventure in Delhi where you will spend some time exploring the city from top to bottom. The crazy atmosphere is an experience in itself. You will then visit several places, including Agra, Jaipur and Udaipur before heading back to Delhi.
Departing on
There are no available departure dates for this trip.
Group Trip Breakdown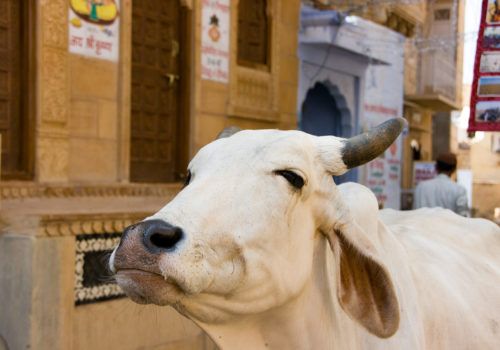 Day 1 - Delhi
You will be met at the airport who will then escort you to your hotel where you will check in and meet the rest of the group. Spend the rest of the day relaxing at your leisure.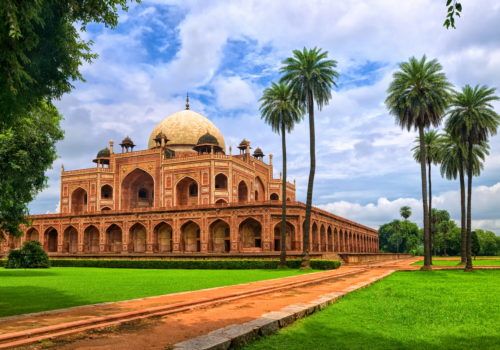 Day 2 - Delhi
After breakfast, you will begin your full day tour of this fast-paced city. You will begin in Old Delhi at the Red Fort, a large sandstone structure which showcases Mughal elegance and design. You will then head to India's largest mosque, Jama Masjid which took 14 years to build.
After lunch, you will move onto New Delhi where you will find many historic monuments including the Qutub Minar. You will see the Mughal Emperor Humayun which is unique in the sense it is open for all and does not notice any religious or social differences. After a couple more stops, you will finish the day with a welcome dinner.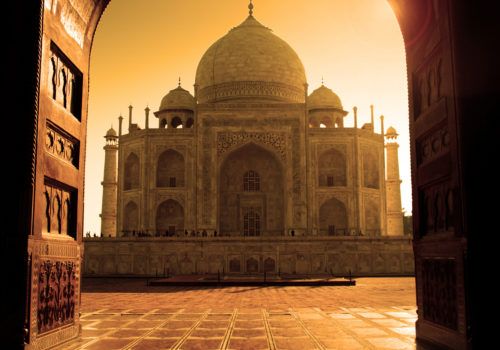 Days 3 And 4 - Agra And The Taj Mahal
Today you will be driving to Agra (around 4 hours). Agra is home to many contemporary Mughal style temples and buildings. It is also known for its Mughlai cuisine. During your first evening, you will follow the Mughal Heritage Trail, which gives you an insight into life in the Kacchpura Village. All proceeds from the tour are used to upgrade schools and better the life to those in need. You will get your first glimpse of the majestic Taj Mahal, from across the River Yamuna.
It is an early start today you can witness the sun rising. Probably the most iconic temple India has, and rightly so. It's an incredible sight to behold. You will then head to Agra Fort which evolved during the reigns of three Mughal Emperors; after you will visit a craftsman who creates works of art by embedding semi-precious stones in marble.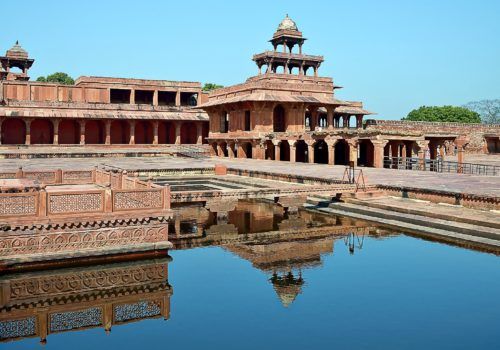 Days 5 And 6 - Ranthambore And Tigers
After breakfast, your first stop is Fatehpur Sikri which was built in 1569 by Emperor Akbar the Great and deserted 14 years later because its water supply failed. From here you will drive to Bharatpur where you will have lunch.
In the afternoon you will take a train ride to Sawai Madhopur which is the entry point to the famous Ranthambore National Park. You will be spending the next two nights in a converted hunting lodge with art deco features. One of the national park's main project's aims to help the conservation of tigers in the wild.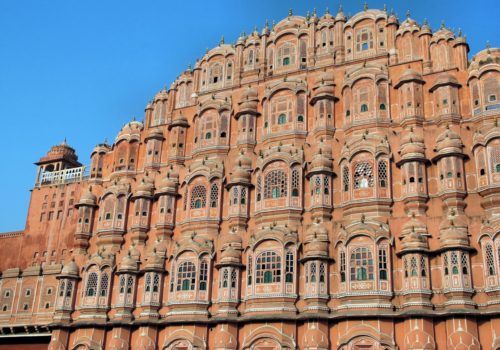 Days 7 And 9 - Jaipur
After one final game drive, you will have breakfast at the lodge, then proceed on your three and a half hour drive to Jaipur. Once you have arrived, you will check into your deluxe hotel which will be followed by a city tour. Known as the pink city as most of the buildings made of pink sandstone. The Old City which is the actual pink city is a fabulous place to wander through.
During your stay in Jaipur, you will visit the Maharaja's walled City Palace which occupies one-seventh of the city's area. Your next stop is the observatory of Jantar Mantar which are the oldest astronomical instruments in India.
You will also visit Amber Fort which is north of Jaipur in the countryside. It was the ancient capital of the state until 1728. The tour has been specifically timed so you can celebrate Holi festival of colours in Jaipur, which is a day for celebrating friendship. Coloured powders are tossed into the air to celebrate!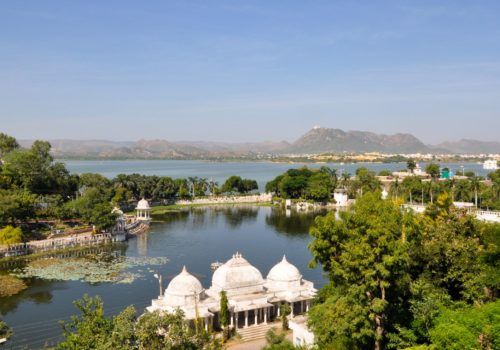 Days 10 And 11 - Udaipur
You will begin your 7-hour journey across the Rajasthan countryside to Udaipur with some stops along the way. The city of one of the most romantic places in India with the city surrounded by beautiful shimmering lakes.
The city acquires its scenic landscape from the three lakes Pichola, Fateh Sagar and Udai Sagar. You will spend your time exploring the city where you will visit City Palace and take a boat ride on Lake Pichola. On the last night you will have a farewell dinner, no doubt with plenty of amazing experiences to reflect on.
Day 12 - Departure
Today you will bid your final farewells to your new friends. You will be transferred to Delhi airport where you will catch a flight home or to your next destination.