India is a land of glistening natural and cultural gems. From temples to tigers, to the Taj Mahal, there is so much to discover. The country is one of the world's largest, and as such, travelers can often feel overwhelmed by the sheer volume of opportunities for unforgettable travel. The Jewels Of India Group Trip has been designed to maximize your time in the country, and ensure that you get the chance to experience everything that makes India such a unique location.
Traveling with a group of LGBTQ+ individuals, you'll visit the sprawling cities of Dehli, Agra, and Jaipur with interval stops at some of the country's more relaxed destinations. Throughout your trip, you'll stay in five-star luxury accommodation and can rest assured that no detail will be left unattended by our fantastic LGBTQ+ travel experts.
More Information
Airport transfers
Ground transportation
Flight from Udaipur to Delhi
Accommodation with breakfast
Five lunches and seven dinners
International flights
Visas
Travel insurance
Lunches and dinners not described as being included
Day 1-2 Delhi
For travelers in the 19th century who spent their lives trading on the ancient silk route, Delhi was often the first promise of shelter, food, and business after crossing the indomitable Himalayan Mountains. Today, despite having been transformed by British occupation, the city remains a melting pot of cultures. You will be met at the airport before being escorted to your hotel where you will check in and meet the rest of the group. You'll then be free to spend the rest of the day relaxing at your leisure. During your time in Delhi you'll explore both the city's old and new districts, where you'll tour iconic sites including the Red Fort and Qutub Minar.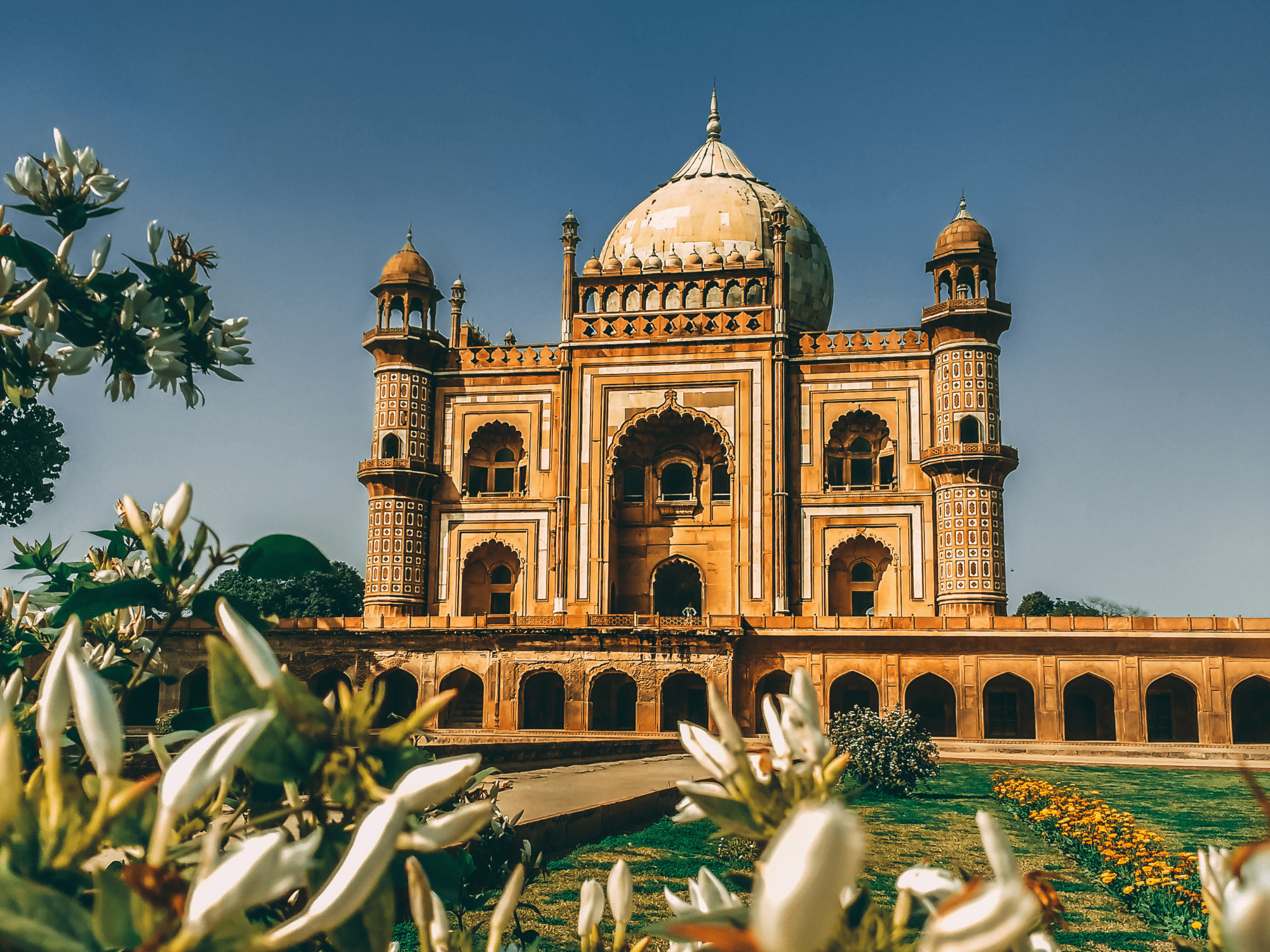 Day 3-4 Agra
After arriving in Agra you'll enjoy a whistle-stop tour of the Mughal temples that line many of the city's most bustling streets before setting off from the hotel for the unique opportunity of experiencing the Mughal Heritage Trail under the guidance of a local expert. The highlight of Agra is undoubtedly the Taj Mahal, yet there are plenty of other reasons to visit Agra, and it's here that your group will be able to enjoy the intoxicating collection of markets and temples that are characteristic of the region.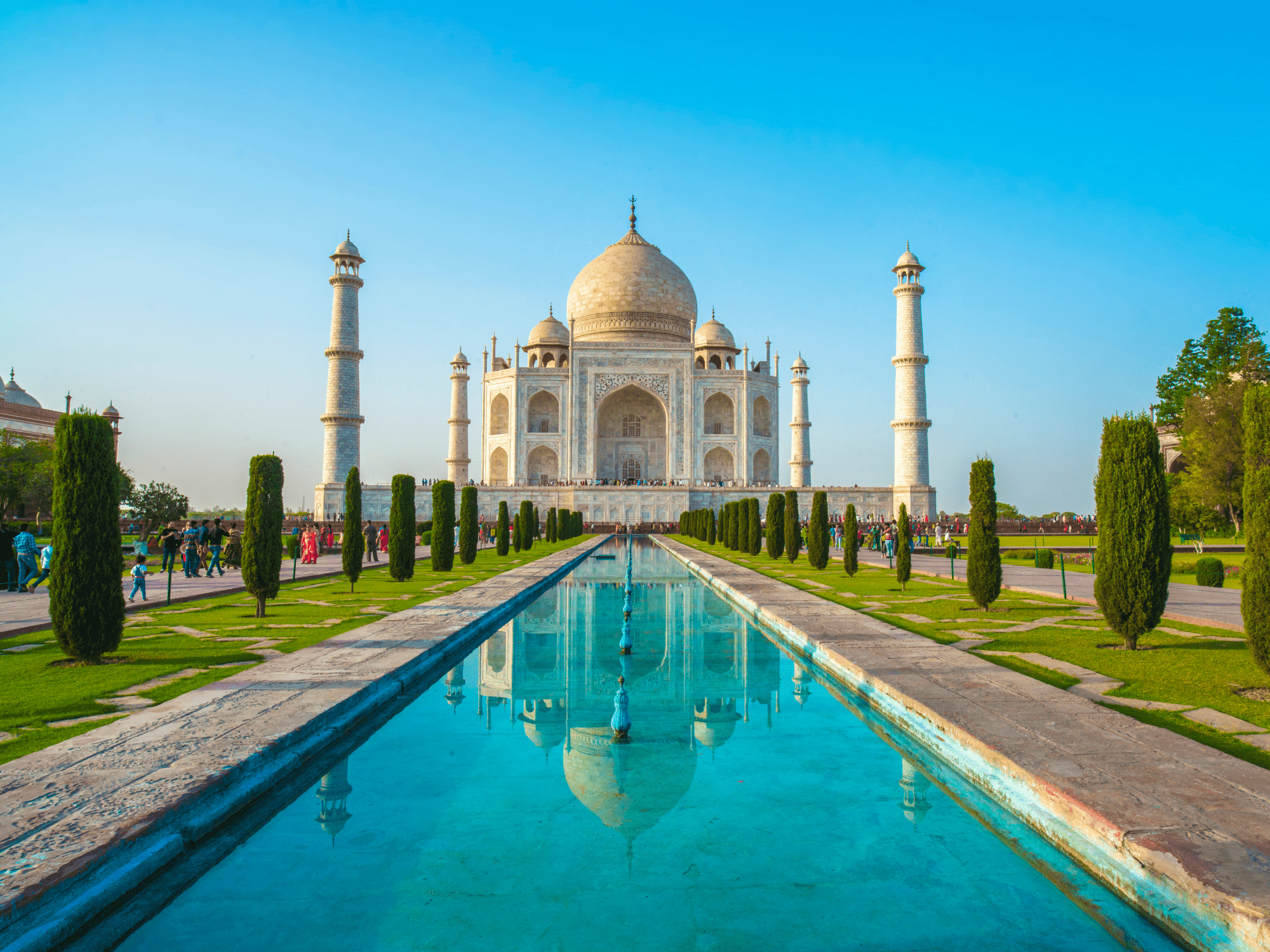 Day 5-6 Ranthambore
Ranthambore National Park is one of the largest and most popular national parks in Northern India. Located around 130km from Jaipur, it was once the preferred hunting ground of the ruling Maharajas of Jaipur. Today the park is teeming with wildlife and attracts people from across the globe hoping to catch a glimpse of the fierce tigers that prowl its forests. You'll stay in a converted safari lodge, and enjoy a behind-the-scenes view of how the park works to protect its endangered populations.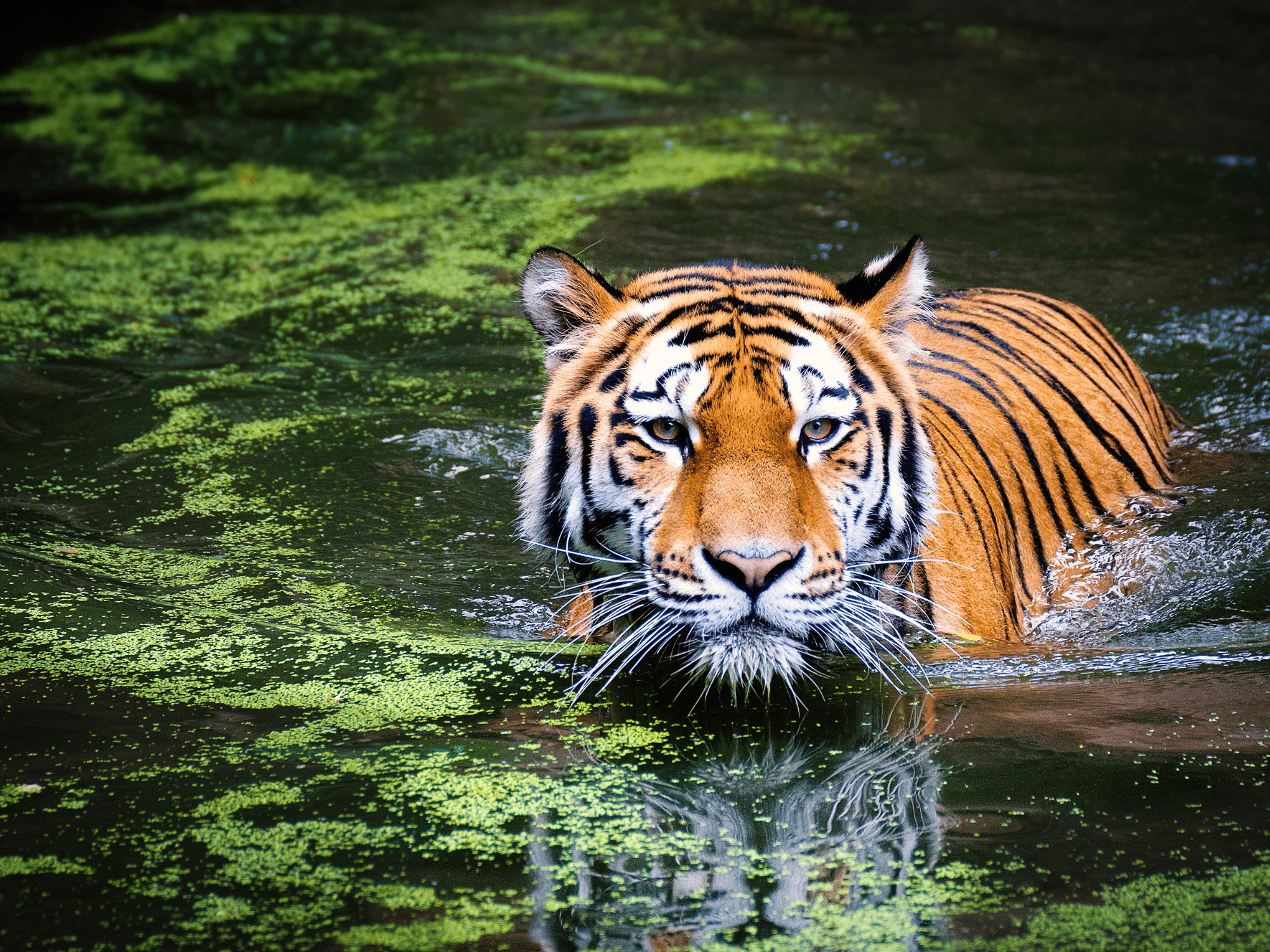 Day 7-9 Jaipur
Jaipur was one of the first examples in the world of city planning. The 250-year-old settlement is a breathtaking blend of forts, palaces, and teeming markets. Known as the pink city for its characteristic pink sandstone, it's arguably the most colorful city in the world, and is where you'll visit the Maharaja's walled palace, the old city, and the Jantar Mantar observatory. No trip to Jaipur would be complete without a tour of the Amber Fort, and it's here that you'll participate in the colorful festivities of the Hindu Holi festival.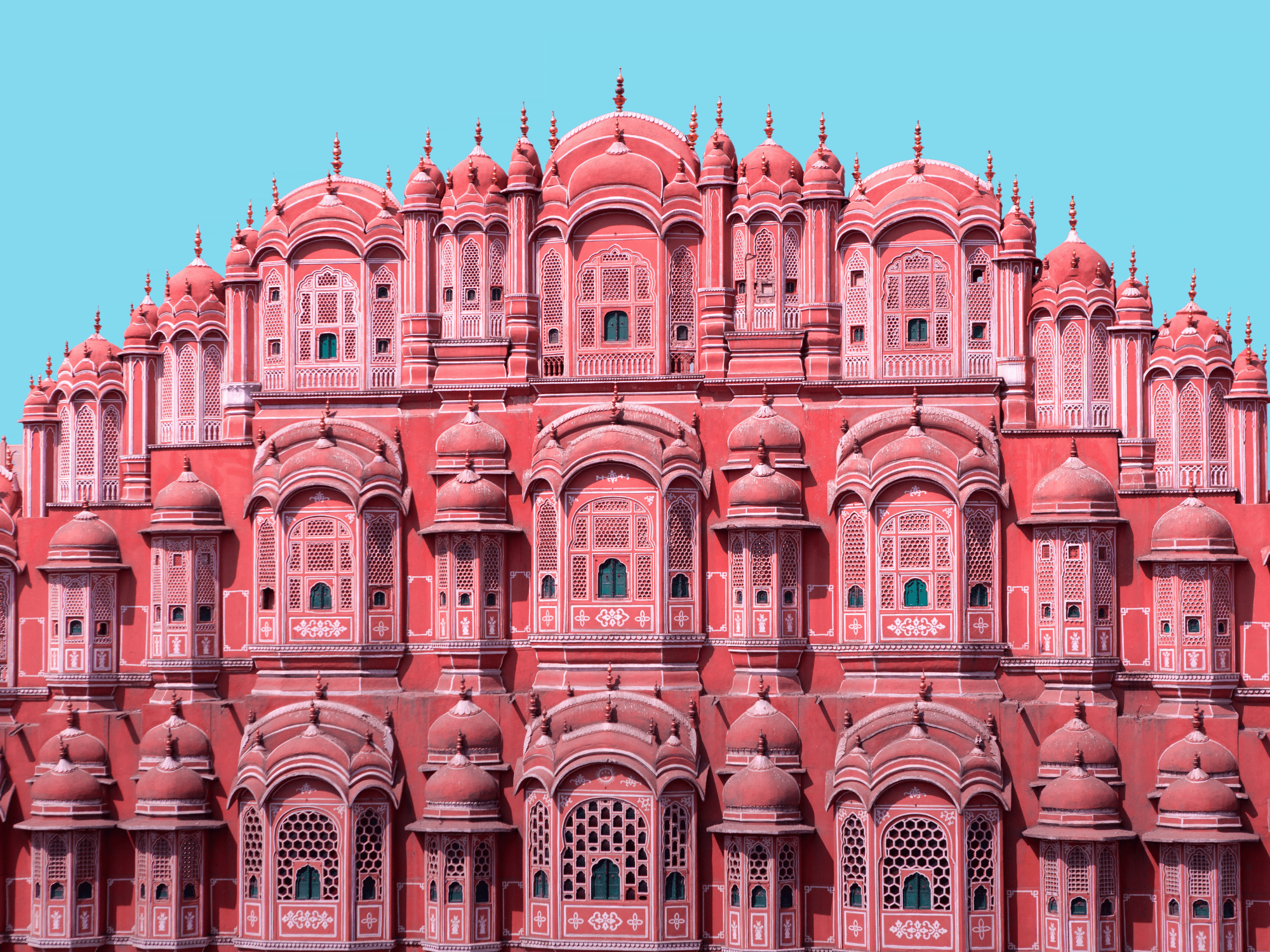 Day 10-12 Udaipur
After a seven-hour journey through the countryside of Rajasthan, you'll arrive in Udaipur. The city is one of the most romantic places in India and is mesmerizingly surrounded by beautiful shimmering lakes. You'll spend your time exploring the city where you will visit the City Palace and take a boat ride on Lake Pichola. On the last night, you will have a farewell dinner, no doubt with plenty of amazing experiences to reflect on. Best-known for its stunning peacock mosaics and wall paintings, Udaipur is the ideal place to end your tour of India, and perfectly encapsulates the unique charm and beauty of this extraordinary country.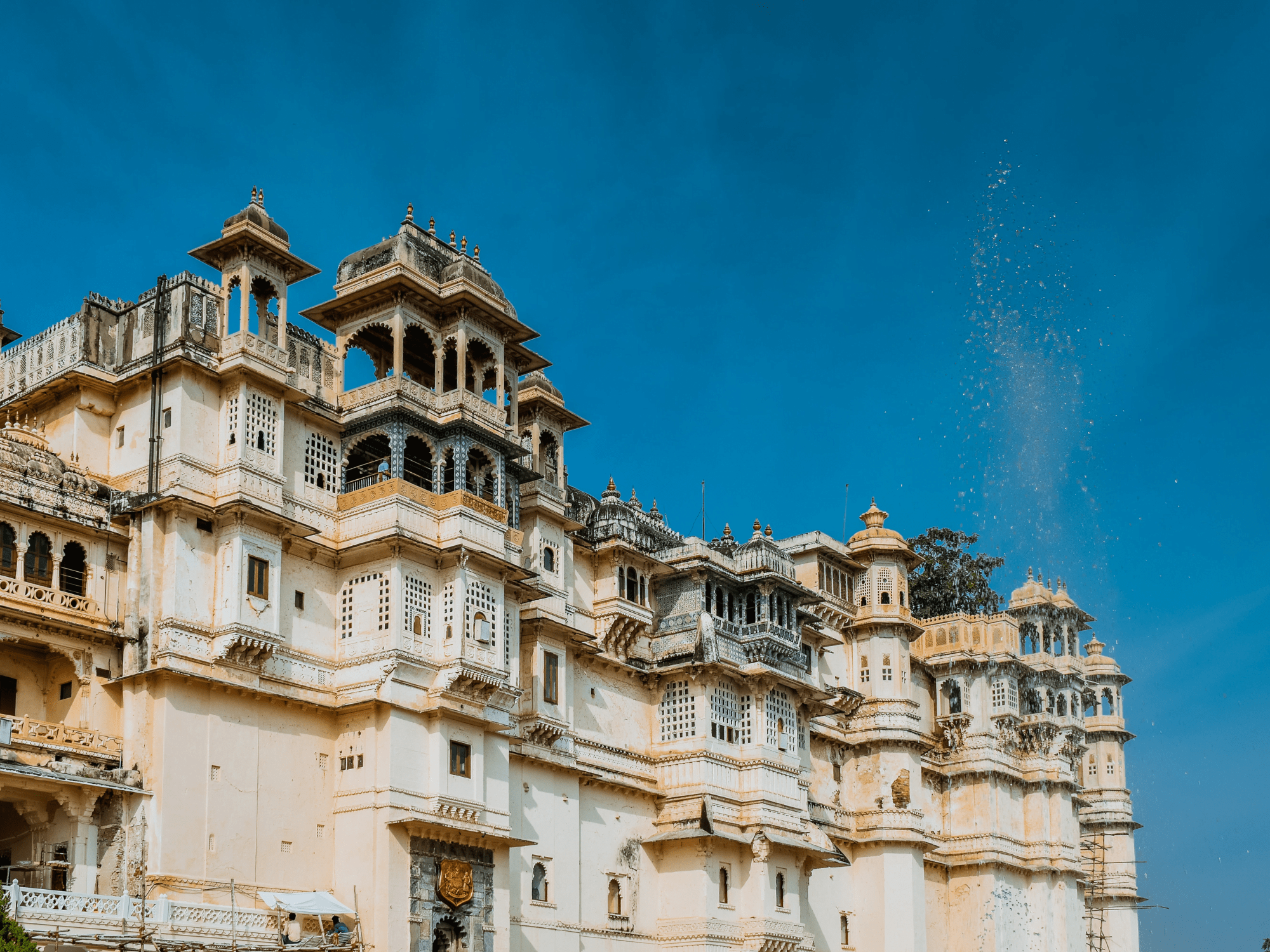 Sam. S
"Out of Office were great at arranging an unforgettable trip to India. I really appreciated their personal touch."

Ray. J
"Traveling with the group of wonderful guys was such an enjoyable experience - I can't wait to book my next great adventure with Out Of Office."

Richard. A
"When traveling to areas of the world you have never visited, such as India, you want a partner you can trust - that is Out Of Office."

We want to ensure you have the best experience with us so we'll keep working on your itinerary until perfect. You will have your own personal dedicated member of our team who will help build the perfect trip for you.
We pride ourselves in the number of clients that are referred to us by our existing customers. Our 5* Trustpilot rating is important to us, so we encourage you to browse our reviews. They speak for themselves and that's why you are in safe hands.