We've handpicked our top LGBT honeymoon destinations for the perfect gay honeymoon
---
We are the experts when it comes to delivering the most memorable gay honeymoons on earth. Our expert team have planned thousands of honeymoons and we've handpicked our top gay honeymoons.
2023 and 2024 are expected to be extremely busy for honeymoons with a lot of 2023 availability already booked up. If you're planning your honeymoon then look no further. We have given you a selection of our favorite gay honeymoon and lesbian honeymoon destinations that will welcome you no matter who you love.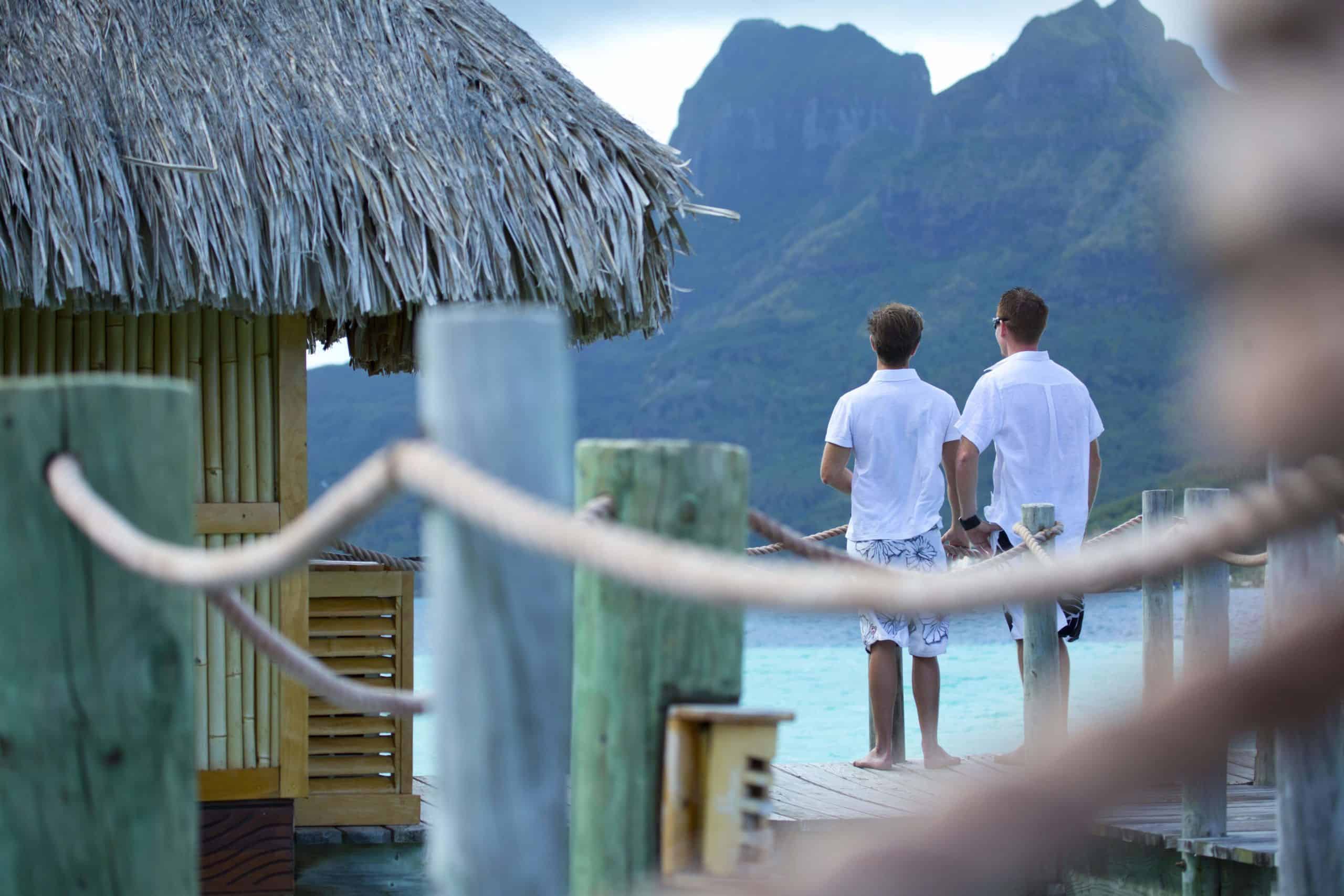 It's probably one of our favorite gay honeymoon destinations. Think Bora Bora. Think pure luxury and idyllic overwater bungalows. Same-sex marriage is fully legal in French Polynesia and it's a truly welcoming destination, ideal for an LGBT honeymoon. Many people wonder if Bora Bora tops a trip to the Maldives. Look no further. We asked "The Maldives or Bora Bora – which is better?".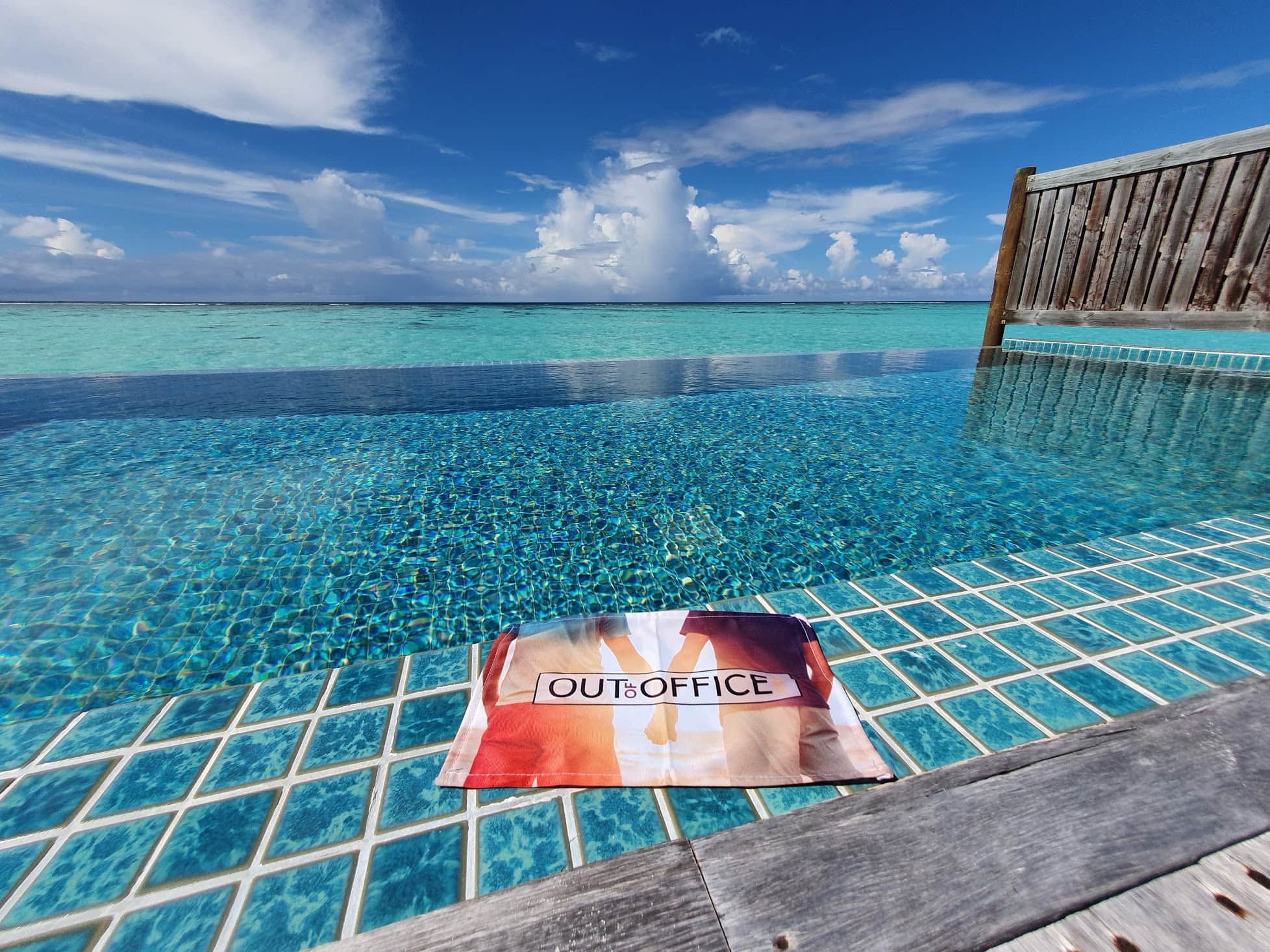 Whilst on the surface gay travel to the Maldives may not be your first choice for a gay honeymoon, the country is warm and welcoming to tourists in spite of its laws.
The beautiful huts perching on stilts above the ocean floor are only available in a handful of other countries and the laid back and friendly atmosphere of the resorts give you the perfect reason to switch off with your significant other to enjoy the romance and the blue azure waters. And definitely opt for a property that lets you get a seaplane flight to your resort in the Maldives.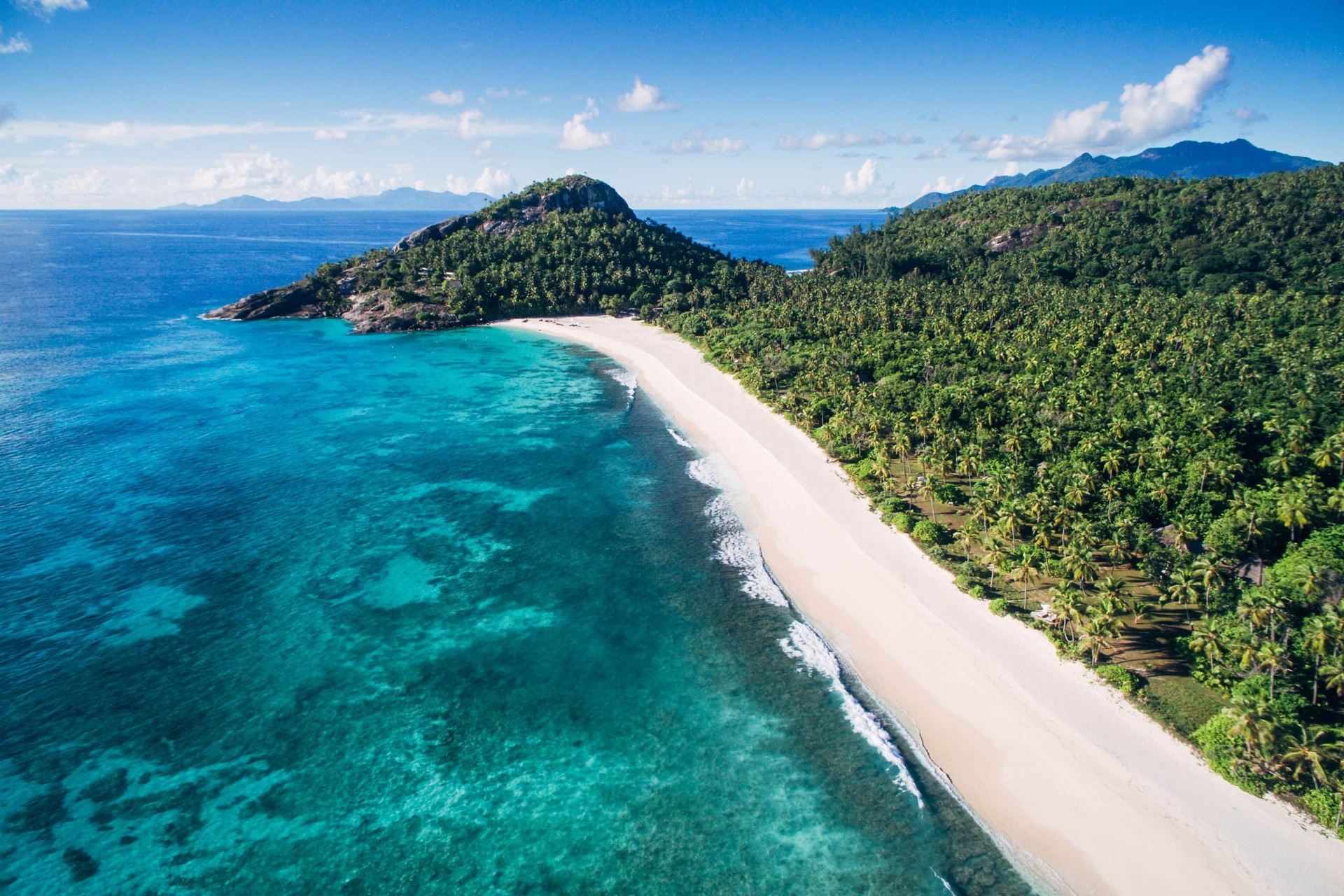 One of the only places in the Indian Ocean where being LGBT is legal, Seychelles offers idyllic island destinations and beautiful 5* hotels that are perfect for a post-wedding honeymoon celebration.
For those looking for the ultimate in luxury, try the iconic North Island. Other recommendations include Four Seasons Resort Seychelles or Raffles which can be found on Praslin Island and near the stunning Anse Lazio beach.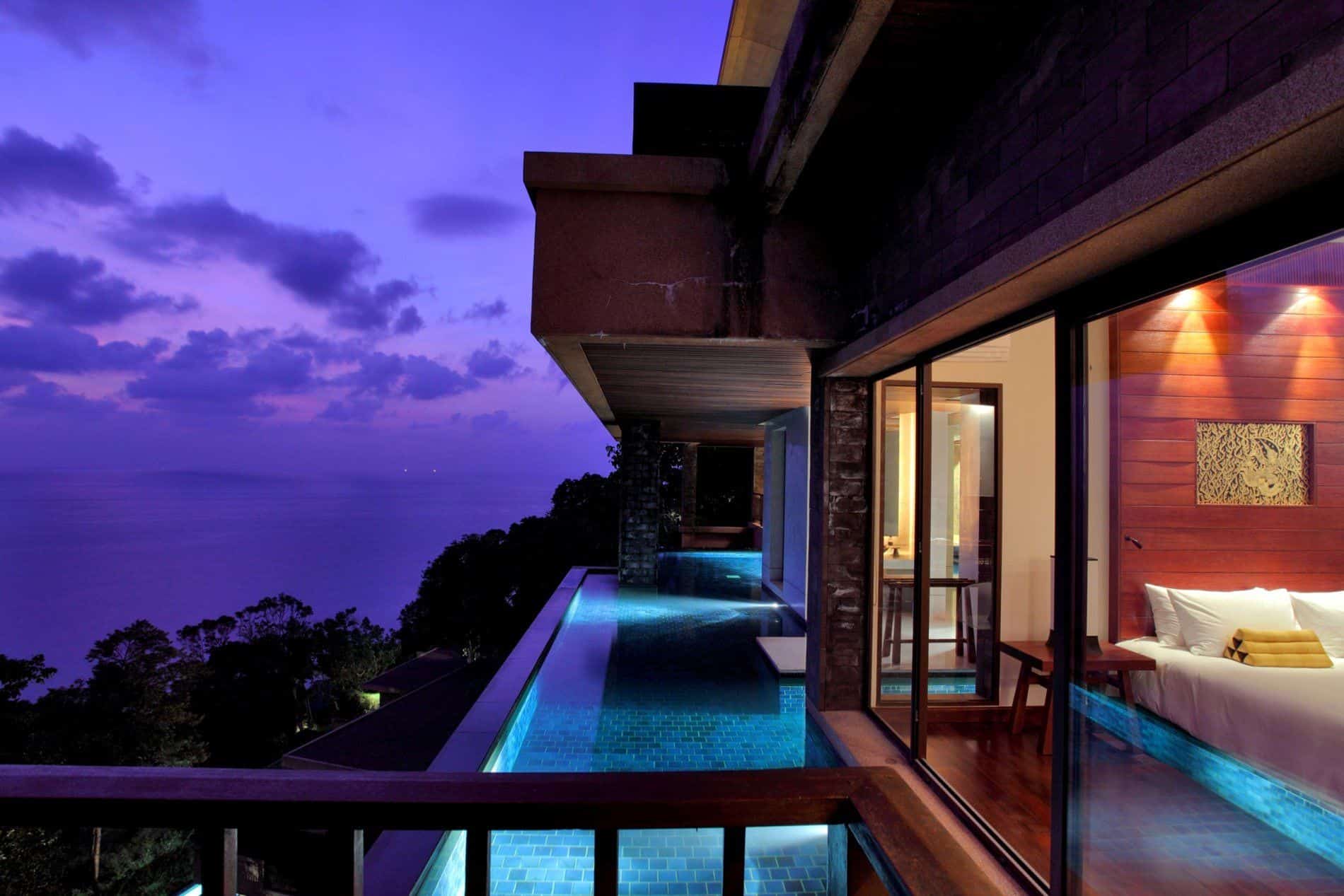 If you'd rather travel a bit on your honeymoon then Thailand is the perfect destination for a gay honeymoon. Start in Bangkok before heading up north to Chiang Mai before relaxing in the island of Lanta.
Though if you're happy to relax with your own private pool then the clifftop resort of Paresa Phuket would certainly be one of our favourite choices.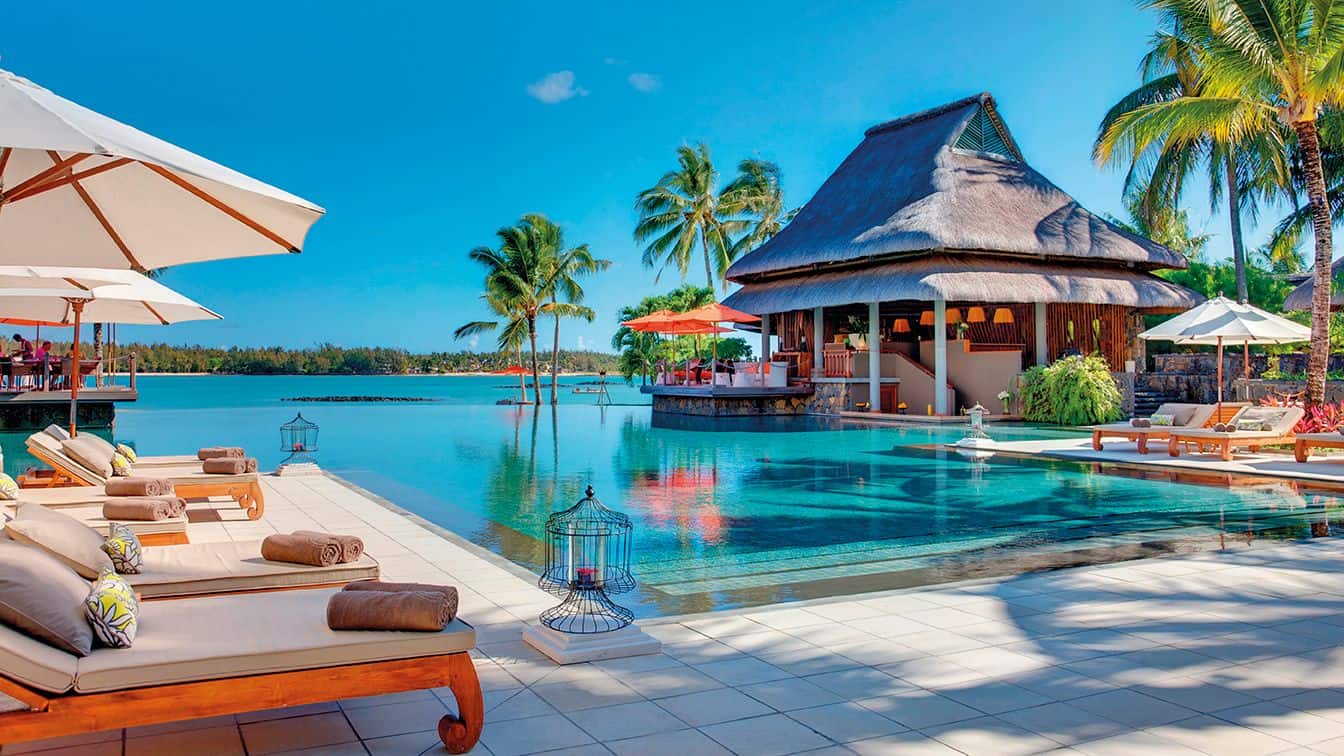 If you're heading to South Africa we'd thoroughly recommend enjoying both a safari and a relaxing beach break. Combine the Sabi Sabi Private Game Reserve with Constance le Prince Maurice in Mauritius.
Another option would be to drive the famous Garden Route, starting in Cape Town before heading into the winelands of South Africa before finishing with a safari.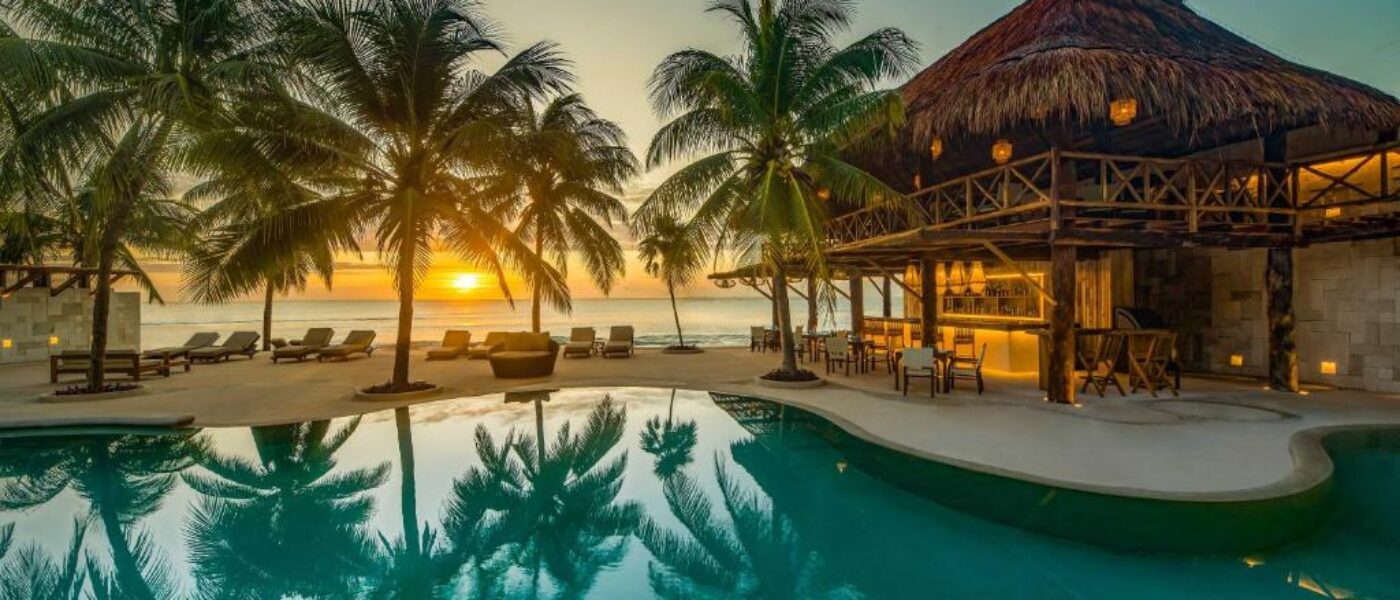 Mexico's Riviera Maya is home to paradise beaches and a warm and welcoming environment. Not only is the area one of the best places to host a gay wedding in Mexico, but it's also an ideal choice for a gay honeymoon.
Our favourite hotels in the area are the Viceroy Riviera Maya and the Zoetry Paraiso De La Bonita.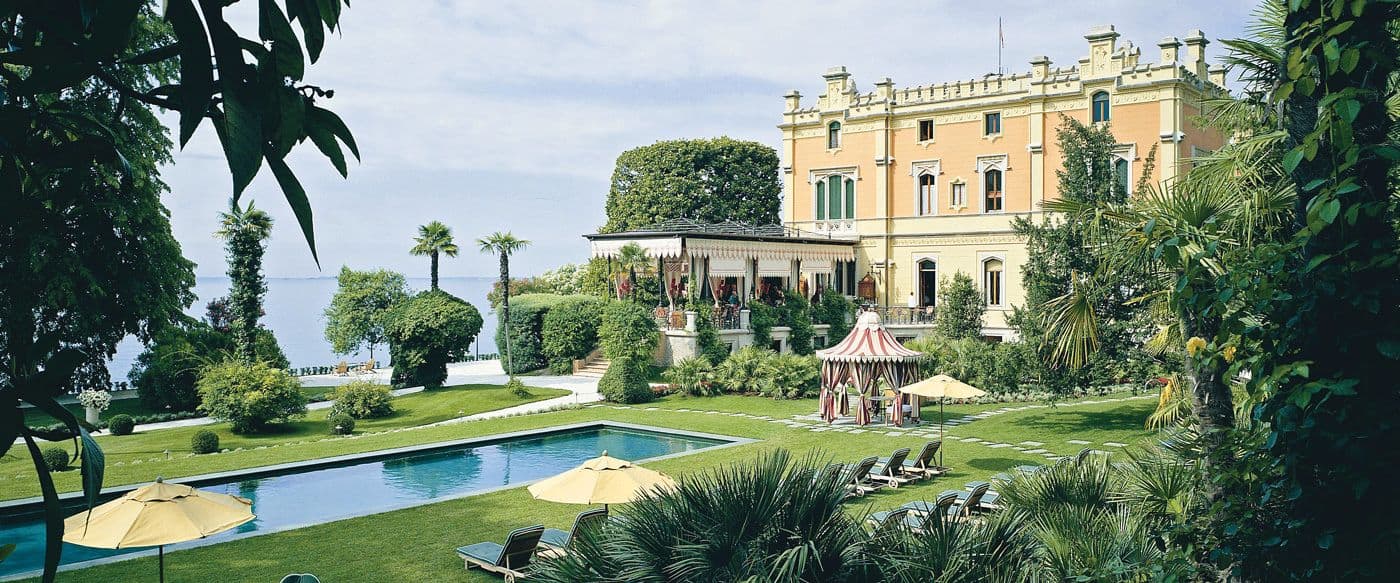 If Europe is on your bucket list, then where better than on the edge of the beautiful Lake Como or Lake Garda.
Not only will you find some of Italy's finest properties on the banks of the lakes, but you'll also find some of its most beautiful countryside between them.
Hire a car with your husband or wife and zip through the Lombardy region's mountains and hills to some stunning properties. Our favourites are Grand Hotel Tremezzo by Lake Como and Grand Hotel a Villa Feltrinelli by Lake Garda although there are many others. We love the region so much we created a sample itinerary especially for those taking a gay honeymoon in Italy.
Gay Honeymoons in Italy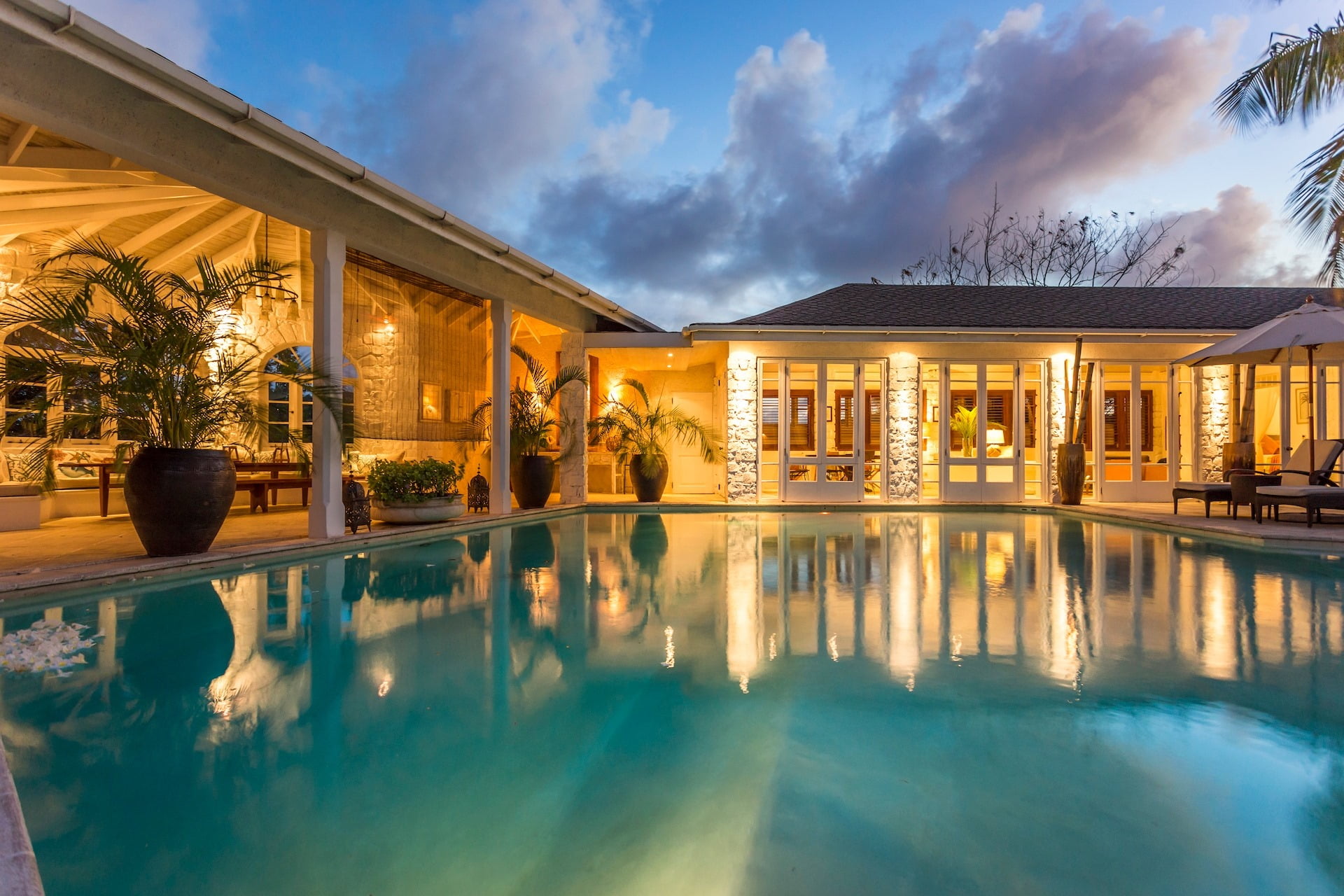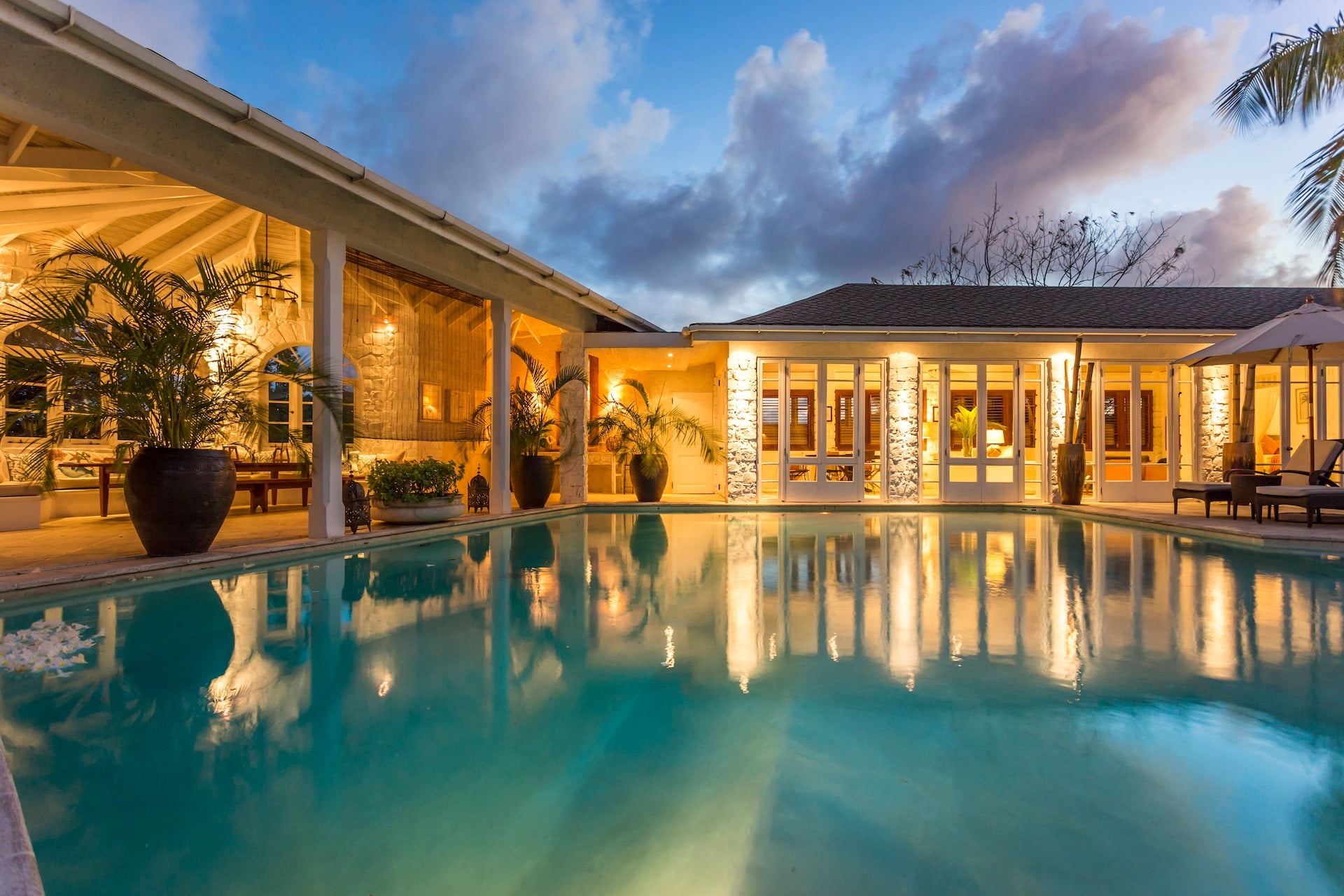 If you're looking for a gay honeymoon in the Caribbean, it is worth noting that it can be another tricky destination in terms of the law, but there are options. If you're looking for somewhere that is welcoming for gay honeymoons.
In St Lucia, Rendezvous Couples Resort is a beautiful island retreat. The Cotton House on the private island of Mustique is the height of luxury and extremely welcoming to LGBT honeymooners. Curacao and Aruba are also great choices for gay honeymoons.
Gay Honeymoons in the Caribbean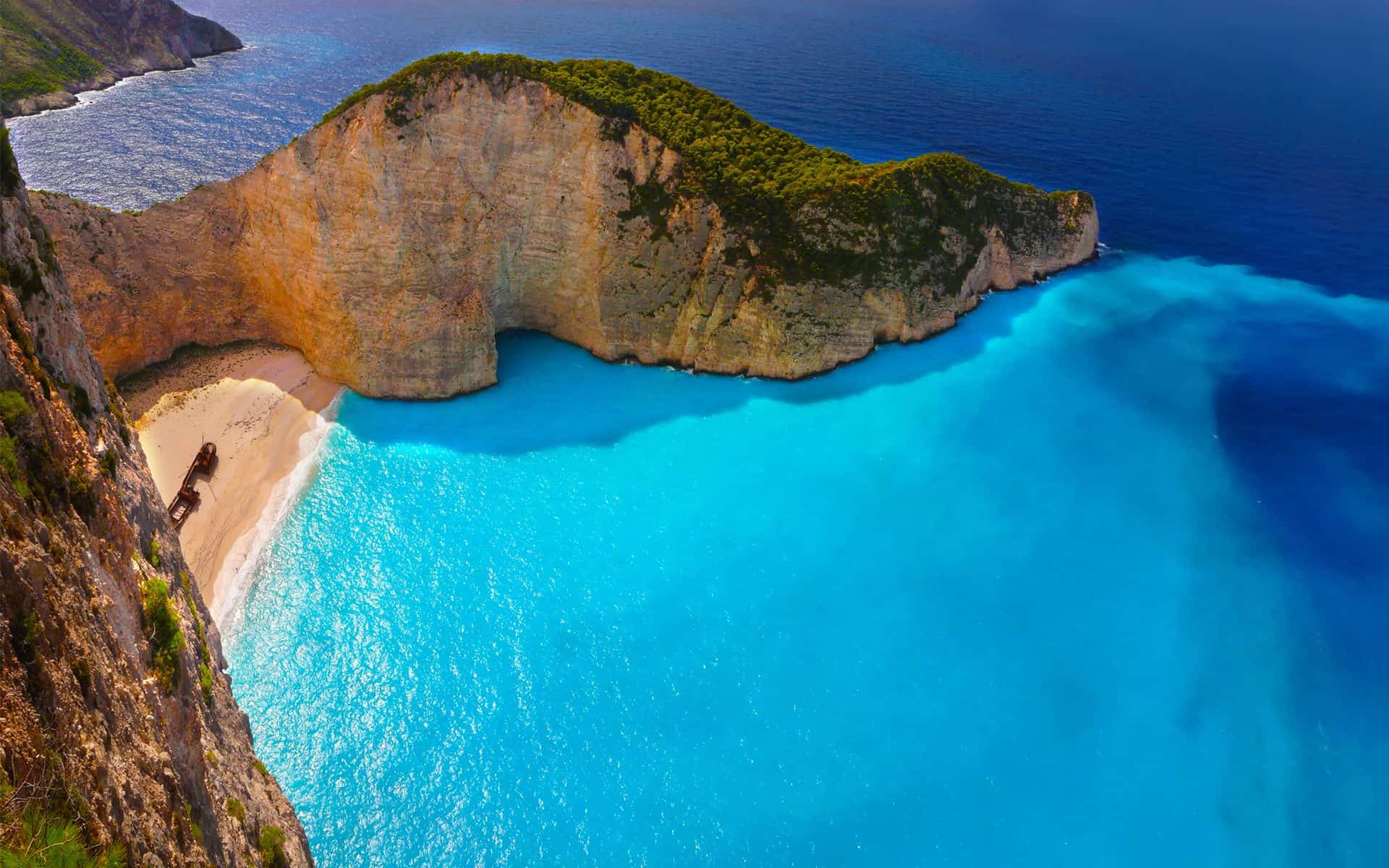 Our list of popular gay honeymoon destinations wouldn't be complete without referring to the beautiful Greek Islands. As well as the obvious choices of Mykonos and Santorini, the smaller islands of Naxos, Paros, Skiathos and Skopelos should be on your list too.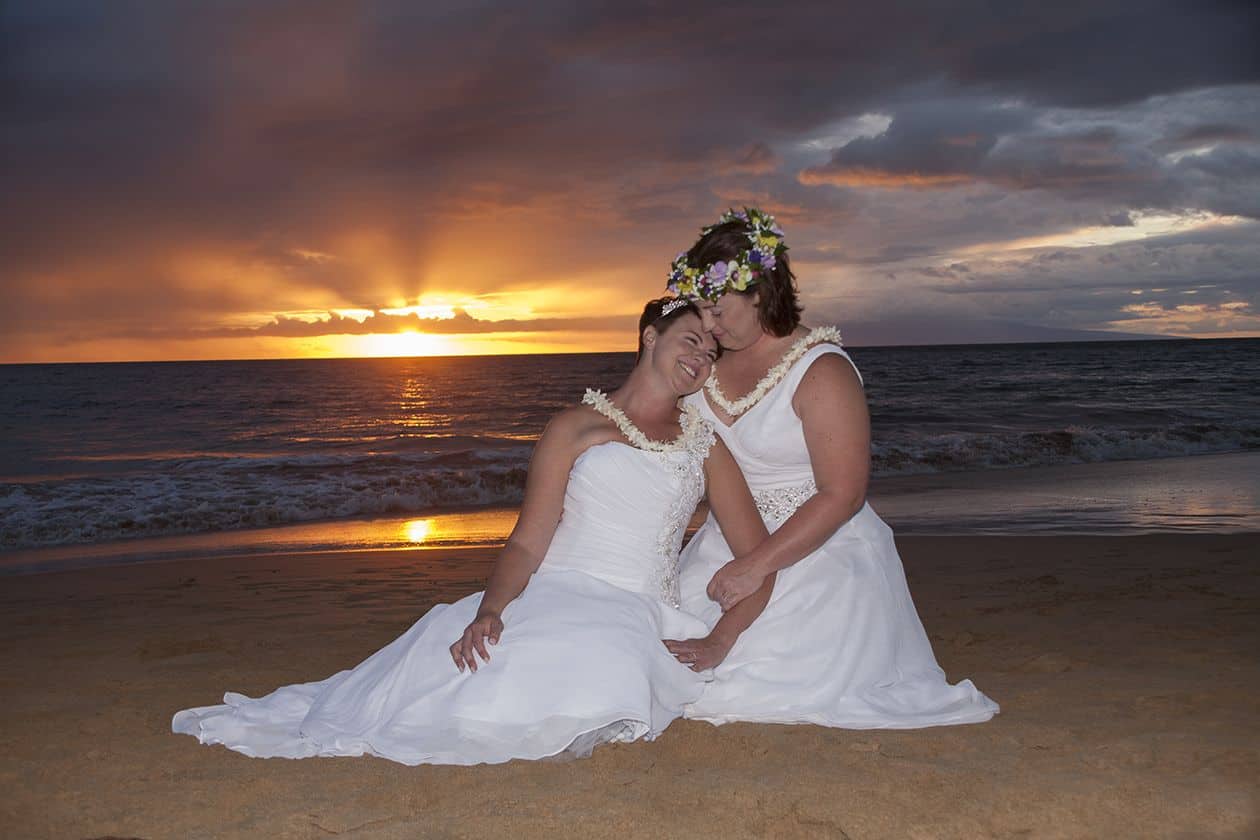 The beautiful islands of Hawaii offer the perfect setting to explore – and they are well known for being gay friendly. If you have isolated relaxation in mind should head to the islands of Maui or even better Kauai that offers stunning scenery in the form of rainforests, cliffs, mountains and waterfalls. In Honolulu, you'll find more options in terms of nightlife and bars.
You can also opt to have your gay wedding in Hawaii. We recommend the secluded Poolenalea beach in the island of Wailea to exchange your vows before exploring some of Hawaii's other gorgeous islands.
Of course, it goes without saying that we can help you with all of your honeymoon plans. Check out our full list of suggestions for  the best gay honeymoons or simply enquire now and start the ball rolling to build your perfect gay honeymoon.