The Caribbean is a melting pot of diverse islands. From the plush private islands of Mustique, to the iconic destinations of Barbados and St Lucia, the Caribbean is one to head to for year round sun.
The Caribbean can be a tricky destination for LGBT travellers and so be sure to speak to one of our expert team for the latest advice. Having said that there are plenty of friendly places to stay in both Caribbean islands where being gay is legal and illegal.
Best The Caribbean Trips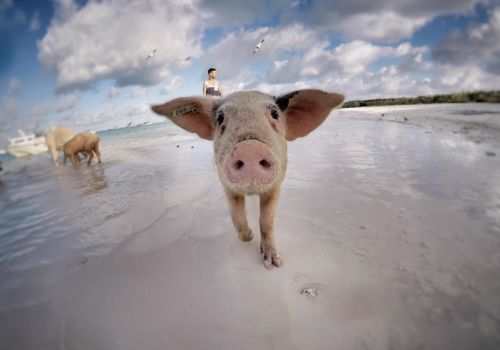 Enter the tropical haven of The Bahamas archipelago. Each with sugar white beaches, glistening ocean and an excellent array of activities – each island promises, and delivers, paradise. Island hop between some of the most beautiful and deserted beaches in...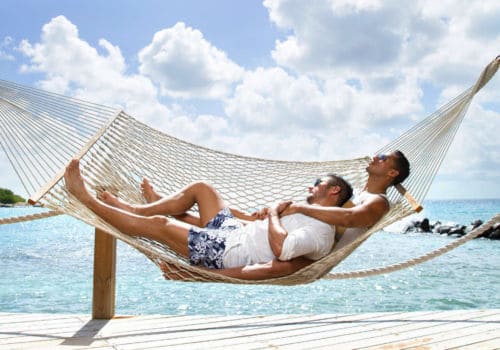 If you're looking for something above and beyond pure paradise then look no further. Renowned for the quintessential Caribbean experience – think white sands and swaying palm trees – Aruba and Curacao is one of our favourite twin-centre Caribbean holidays....
Best The Caribbean Hotels
BodyHoliday St Lucia
5 Mustique

5 St Lucia

5 St Lucia
From the Blog
BodyHoliday St Lucia
Every travel lover has that daydream that involves clicking your fingers and being transported to an unnamed paradise. You're fanned, fed grapes, you run along a pebble-less beach in slow motion. For the slightly more rational dreamers, a private jet materialises with

In over seventy countries around the world, being gay is illegal. Even laws supporting gay relationships don't necessarily mean the LGBT community are free to enjoy themselves without any concerns. For this reason, it's vital for you to be aware

Our lucky competition winners James and Tomek are currently sipping cocktails and exploring the beautiful island of Puerto Rico. We've sent them to San Juan on an all expenses paid trip and it certainly looks like they are enjoying the
Getting to The Caribbean

Many of the major islands in the Caribbean have their own international airports. It's easily accessible from Europe and the United States.
General Information
The Caribbean is above and beyond pure paradise. Known for pristine natural beauty – think sugar-white beaches and luxe palm trees – the Caribbean has everything you need for R&R. At first glance, the different islands may appear similar but each have distinct personalities offering a truly unique experience. Why not island hop in the beautiful Bahamas where you can witness the 'swimming pigs' and rose hue beaches. For one of the most LGBT friendly destinations in the Caribbean, Aruba and Curacao welcome LGBT guests with open arms. Cuba has the most varied experiences to be had in the whole of the Caribbean, with everything to see from picturesque mountain ranges to lively, Spanish fused cities. For a dose of green, including luscious landscapes and tropical rainforests the Dominican Republic and Puerto Rico have the best. Meet the Aztecs in the fascinating historical sites in Mexico City and Cancun. For that next level of indulgence, Barbados, Mustique and St Lucia may offer exactly what you are looking for. The Caribbean has something for everyone, what more could you want?
What Everyone Does In The Caribbean
Tropical favourites for sun and beaching and Barbados and St Lucia. To immerse yourself in history, the most well-known historical sites include the ancient city of Chichen Itza in Cancun.
What Some People Do In The Caribbean
One of the main appeals of the Caribbean is that you can do as much or as little as you wish. Island hop in one of our outstanding multi-centre trips. Throughout the Caribbean there's a variety of watersports available for you to try.
What No One Else Does In The Caribbean
Hire out Necker Island, one of the world's most exclusive island retreats. Not many people say they have stayed on the $42,000 per night resort owned solely by Sir Richard Branson. What happens on Necker stays on Necker!
LGBT Rights in the Caribbean
LGBT rights in the Caribbean vary a lot. Some countries are proactively welcoming and allow same-sex marriage whilst others ban same-sex relations completely. Please check individual country pages on our site for the latest LGBT Caribbean laws.