We started our company to ensure that everyone can travel the world no matter who they love and we are experts in gay honeymoons. Our expert team have planned thousands of same-sex honeymoons. It means that at the very core of our mindset is to ensure everything is gay-friendly. So when you're planning your lesbian or gay honeymoon, we guarantee that we've probably already sent a couple to the destination you're thinking about and have expert advice to offer when it comes to planning the perfect gay honeymoon.
Your honeymoon will be the trip of a lifetime and choosing the right destination can be tricky when there is so much choice. You probably already have a lot on your plate planning your wedding. Add to that the issues you may face as a same-sex couple in certain destinations and it all has the potential to become quite complicated. Unfortunately, there are additional things to think about when planning a gay honeymoon in terms of the destinations to choose and the places that you can travel.
That is where we come in. We specialise in gay and lesbian honeymoon itineraries and are here to create you the vacation of a lifetime. Our bespoke tailor-made honeymoon service means we will take care of the planning and organising, allowing you to have a stress-free and enjoyable experience.
We have selected our best gay honeymoon destinations and some useful tips that you should think about when planning. We know that no two couples are the same and so we're firm believers in no two honeymoons being the same – and that's why we specialise in tailor-made honeymoons so we get to know you and your partner and ensure that you have the best honeymoon.

Call our travel experts on
+44 (0)20 7157 1570
Recommended reading
Best gay honeymoon destinations 2022/2023
Featured Gay Honeymoons
Greece

From 7 days - Tailor-made from

£2220

The Greek islands have long been one of our most popular destinations. You'll find some of the most charming hotels in Europe in Greece, especially in Mykonos and Santorini. There are so many hotels to choose from in the Greek...

View Itinerary

Maldives

From 10 days - Tailor-made from

£2500

If you're looking to combine two resorts in the Maldives, this our exclusive luxury choice. You can easily transfer from one resort to the next via speedboat or seaplane. Both resorts are 45-minutes away from Male by seaplane. Both are...

View Itinerary

French Polynesia

From 8 days - Tailor-made from

£2579

Escape to an island paradise and find intimacy, romance and natural beauty in a Bora Bora luxury hotel unlike any other. Sofitel Bora Pora Private Island is located on a lush islet in the crystal lagoon of Bora Bora. Embark...

View Itinerary
Best Gay Honeymoon Destinations
Choosing a honeymoon destination is difficult. You hope to only have one honeymoon in your life and so you want it to be memorable. Watch our video to find out a little more about booking your honeymoon with us.
French Polynesia and its islands like Bora Bora are a perfect gay honeymoon destination. Gay marriage is legal in the South Pacific country and so the islands are extremely welcoming to LGBT couples. We have a close relationship with a number of our favourite properties there and ensure that you get the best honeymoon benefits.
If you want to combine culture with the beach then this itinerary is perfect. Start in Sri Lanka and head on a circular tour of the country where you will visit places including Dambulla, Nuwara Eliya and Yala National Park. We recommend having your own private driver in the country – not as expensive as you think. Then head to the Maldives and stay in a luxurious overwater bungalow for that iconic honeymoon to remember. Be sure to read more about being gay in the Maldives.
If you are seeking the perfect gay-friendly European honeymoon destination, then Mykonos and Santorini will definitely tick all the boxes. Experience each island's unique charming character and allow yourself to sink into an Aegean paradise, with Mykonos being renowned for its quaint tavernas and Santorini the idyllic romantic destination.
Perfect for a same-sex couple as Cape Town is known for being one of South Africa's most LGBT cities. Soak up the vibrant atmosphere here before heading to the beautiful winelands and experience the stunning landscape. Then drive the Garden route which follows the South Coast. End your time in South Africa with a safari before heading to neighbouring Mauritius for a relaxing beach holiday.
Start in Phnom Penh, the capital city of Cambodia known for its rich culture. Fly to Siem Reap where you can visit the many Hindu temples, including the famous Angkor Wat. Fly up to Hanoi and work your way down Vietnam, stopping at Halong Bay, Hue and ending in Ho Chi Minh.
Known for being one of the best gay-friendly destinations in the world, and perfect for a honeymoon if you want to combine adventure with exploring a city. Start in Banff and take in the fresh mountain air and stunning scenery. You can then head to Vancouver and experience this beautiful city. Alternatively think of a trip to Eastern Canada where you can visit Toronto, Algonquin National Park and Montreal.
Iceland is renowned for its geological features and so you'll find incredible waterfalls, geysirs, glaciers and volcanoes in this beautiful country. For a sense of adventure go during the Northern Lights season and ensure you go snowmobiling too as well as visiting the renowned Blue Lagoon – known for its healing properties.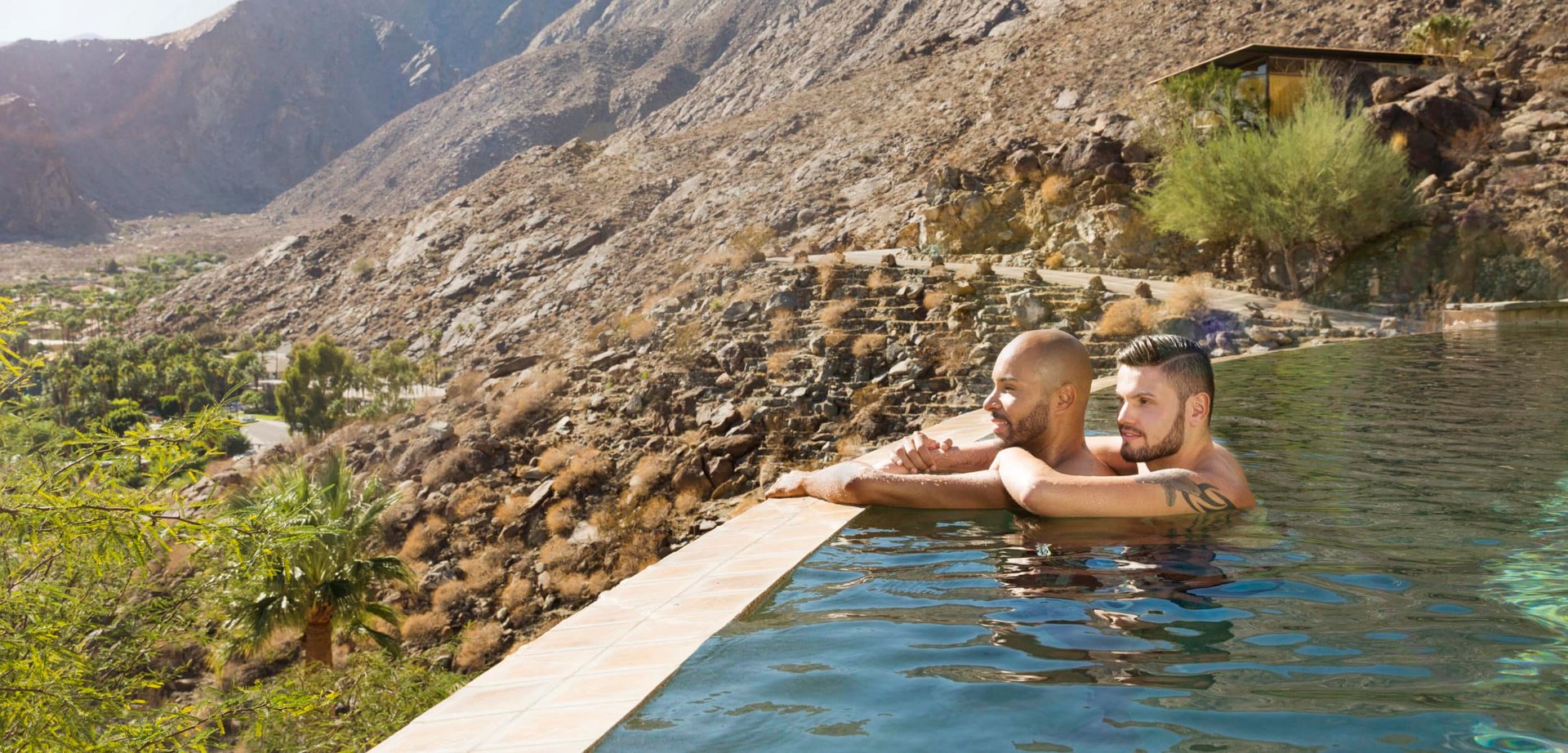 Most Popular Gay Honeymoons
Browse Itineraries
Gay Honeymoon Checklist
When you not only have a wedding to plan but a honeymoon as well, it can be quite stressful. We've compiled our list of things to think about when planning a honeymoon.
HONEYMOON TYPES
What kind of honeymoon should I go on? We understand that everyone is different. Some couples want to throw themselves into a destination and explore it from top to bottom, whereas others prefer to kick back and relax in a luxurious resort – and some like to do a little bit of both! If you and your new husband or wife have different interests, then multi-centre holidays are the perfect solution. It allows you to combine multiple honeymoon destinations into one trip.
YOUR NAMES AND PASSPORT
We often get asked "do you need to change your passport names when you get married?". Changing your passport names for your honeymoon means there are a lot of things to consider. As part of getting married you are likely thinking of what your married name will be. In the case of same-sex couples it's more common to think about a double-barrelled name. You must ensure that when you book your gay or lesbian honeymoon that you think about what will be on your passport at the time you travel. Flights in particular need to be booked in the correct name or you can end up with costly amendment fees.
You can apply a new passport in your married name three months before your ceremony and it becomes valid on the day of your wedding. However, it's important to be aware that some countries won't issue a visa for a passport that is not yet valid. Some travel companies will advise that it is fine to travel on your old passport but with your wedding certificate in tow. This is sensible advice, but there are places in which people still have problems. As a rule of thumb, we suggest to our clients that it's best to leave changing your passport names until after you travel.
That way you can book your trip in your pre-married names and then not have to worry about any problems that may arise on your trip. Of course, you should also ensure you carry your wedding or civil partnership certificate with you on your honeymoon so you can be sure that you benefit from any honeymoon upgrades that might be on offer to you from the resorts you stay at – and to wave at them at the airport check-in desk to try to blag an upgrade!
YOUR BUDGET
Everyone wants their honeymoon to be holiday of a lifetime, and we know they can be expensive. Our gift voucher service means your wedding guests can contribute to your honeymoon. Don't settle for a third set of salad servers you don't need when you can have a contribution to your honeymoon.
LGBT LAWS
For same-sex couples, we understand you may be apprehensive about staying in hotels in destinations which may not be known for their LGBT friendliness. Our product team have developed fantastic relationships with hotels all over the world who believe in the same ethos as us. We ensure you will have a double bed in your room, receive honeymoon benefits and are treated like any other guests in the hotel – even in some destinations which may not be seen as traditionally gay-friendly.

More Gay Honeymoon Ideas
The team at OutOfOffice.com have planned many a honeymoon in their time and know where the best gay honeymoon destinations are. From the private villa in the Maldives to the yacht sailing round French Polynesia and Bora Bora, our team know how to ensure you have the most memorable honeymoon. After all, it should be the most important trip of your life!
Minimoon
Depending on when you get married, it might not be the right season for your honeymoon destination or you might not be able to to get a lot of time off work. A minimoon is the perfect solution. A weekend break to a swanky hotel in Europe is a lovely way to celebrate your marriage, before your official honeymoon. A favourite minimoon itinerary of ours is a trip to the Kakslauttanen Arctic Resort in Finland – also known as the glass igloo hotel.
Even if your wedding is in the summer, it is still a great place to visit. In the winter you can stay in a glass igloo and watch the Northern Lights dazzle in the sky. Head out on a husky safari or have a go at ice fishing. In the summer, enjoy the stunning mountain scenery and spend your days hiking and biking in the area. The midnight sun in the summer is also an awesome sight to behold.
Weddings Abroad
We can arrange a traditional gay wedding in Bora Bora on the beach along with all the pre-wedding arrangements such as makeup and hairstyling. Spend some time with your newlywed in an iconic overwater villa and enjoy watching the sunsets each evening whilst enjoying a glass of bubbly on your private terrace. The beauty of having your ceremony abroad, is we have onsite wedding planners who are there to take care of every last detail, meaning you don't have to worry about a thing.

Gay HoneymoonsBy Month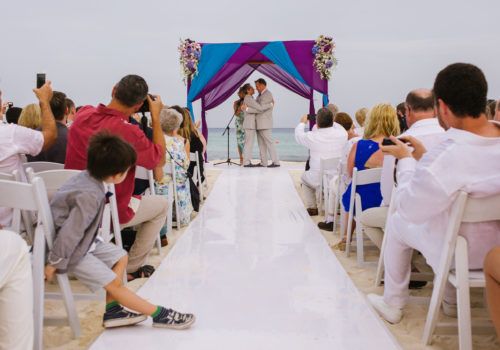 January
For the best luxury honeymoon in January, head to Riviera Maya in Mexico which is known for its beautiful white sandy beaches, hot Mexican sunshine and some of our favourite all-inclusive hotels. Our favourite resorts include Secrets Akumal where you can stay in a junior suite swim up room and enjoy the incredible range of dining options. If you fancy a break from the sun lounger, head to the Mayan ruins in Tulum and visit Chichen Itza which has been named one of the new "seven wonders of the world."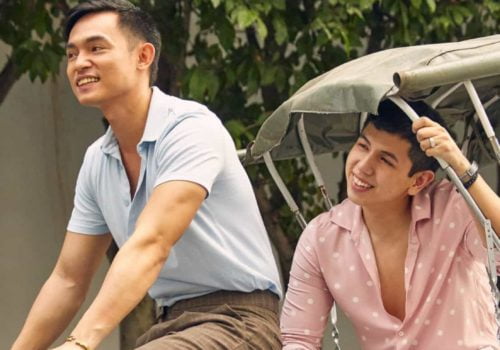 February
The best luxury honeymoon destination in February is Thailand. Head there for some much-needed sunshine and diverse culture. The weather in Thailand in February is great, with warm temperatures and little rainfall. Start in Bangkok and experience the dynamic happening atmosphere before heading down south to either Phuket or Koh Samui and enjoy the pristine white sandy beaches and relaxing surroundings. If you fancy a spot of island hopping, check out our amazing Thailand island-hopping itinerary which is specially designed for honeymoon couples.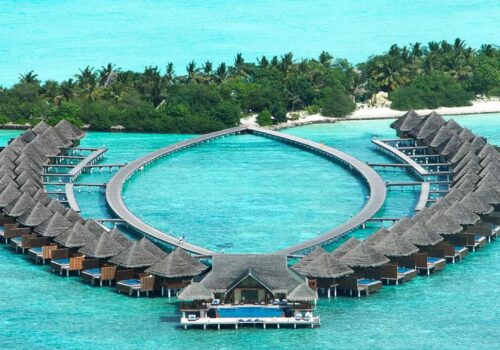 March
The best honeymoon destination in March is Sri Lanka and the Maldives. Spend 10 to 14 days exploring Sri Lanka's unique culture and visit places such as the Ceylon Tea Trail and Galle rock fortress before heading to the Maldives for some rest and relaxation with your partner. In the Maldives, you will find the classic overwater villa accommodation along with some top quality resorts. Even though it is illegal to be gay in the Maldives, we work very closely with a handful of resorts, who believe in the same ethos as us and will lavish same-sex honeymoon couples with honeymoon benefits and you can be sure of securing a double bed.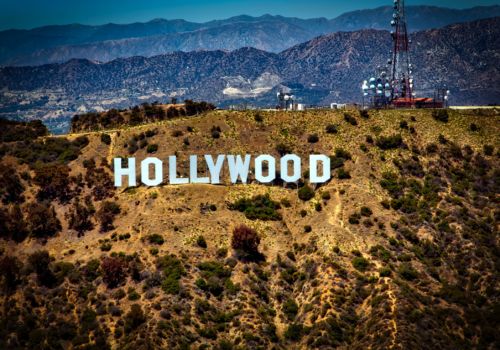 April
Our favourite honeymoon destination for April is the USA. The weather is not too hot or too cold, making any sightseeing a lot more pleasant. Live the American dream and begin your journey as a newlywed couple on a classic Route 66 drive. Stop at several places along the way including Los Angeles, Las Vegas and Chicago. If you are restricted on time, then Key West in Florida is a great destination because of its LGBT friendly nature and energetic nightlife.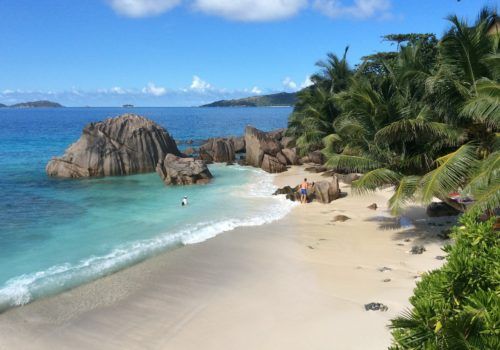 May
The best honeymoon destination in May if you are a couple looking to simply relax and unwind is undoubtedly The Seychelles. Stay in some of the world's best all-inclusive boutique resorts and Enjoy the exclusivity, luxury and unbeatable sunshine on your luxury honeymoon. Our favourite properties include the Constance Ephelia and Denis Private Island if you are seeking even more peace and tranquillity.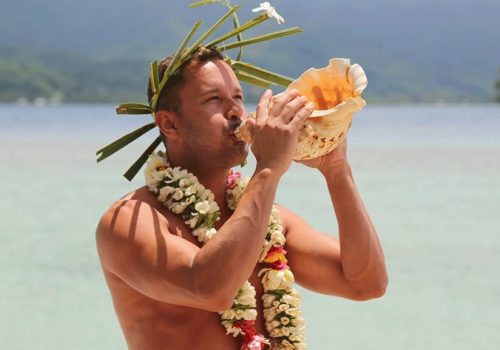 June
If your honeymoon is in June, then head to the tropical island of Bora Bora in French Polynesia. Stay in an iconic overwater bungalow and enjoy the breathtaking views of the beautiful lagoons and beyond. Known for being very LGBT friendly and one of the few places you can have a legal wedding ceremony if you are a same-sex couple, we can create you an island-hopping itinerary so you can visit some of the other islands including Moorea, Tahaa and Tahiti.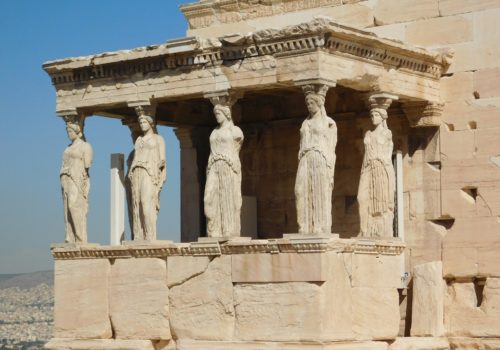 July
For the best honeymoon destination in July, head to the Greek islands for some sun, delicious Mediterranean cuisine and iconic quaint hotels. Mykonos is known for being one of the most LGBT friendly islands and has an energetic nightlife compared to Santorini which is known for its laid back, affluent atmosphere – Santorini is particularly good for a luxury honeymoon. Many couples start in the city of Athens and head to the many ancient Greek sites scattered around the city including the Parthenon and the Acropolis which have been preserved beautifully.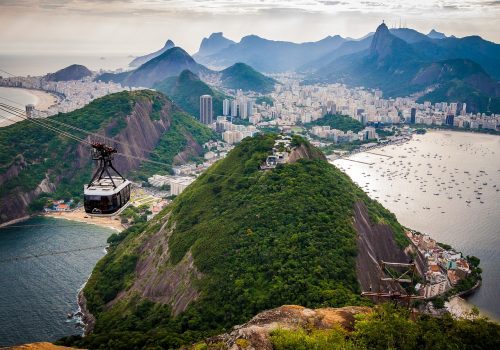 August
For honeymoons in August, head to Brazil and experience everything on offer. Start in Rio de Janeiro, one of the most animated South American cities, which is filled with its own diverse and colourful culture. You can take a trip up Sugar Loaf mountain for the best skyline views of the city and visit the iconic Christ the Redeemer statue. Spend some time relaxing on Copacabana beach before heading out at night to some of the authentic bars and restaurants. Head to the majestic Iguazu Falls – on the border with Argentina – and experience the sheer force of the water tumbling over the edge. Don't forget to visit the Amazon if you can!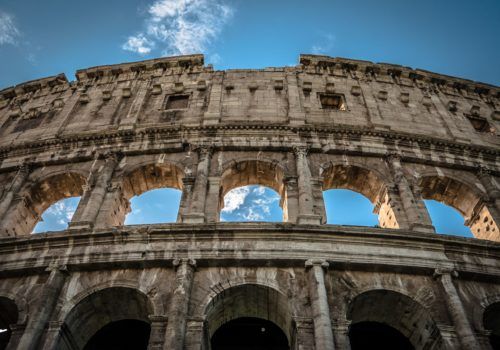 September
If you're looking for the best honeymoon destination in September then head to Italy and explore some of the many iconic cities including idyllic Venice, artistic Florence and romantic Rome. Venice is known for its intricate network of winding canals and quirky Venetian mask shops. In Florence you will find some of the most iconic works of architecture throughout the city along with some of the best gelato shops. Rome, known as the city of love is dotted with many historic sites including the Trevi fountain, the Colosseum and Vatican city.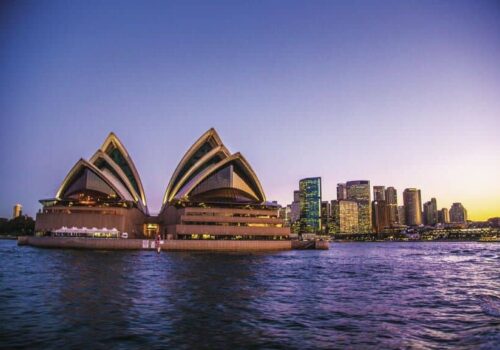 October
Head down under and visit marvellous Australia for the best honeymoon in October. It might take a little while to get used to the hot temperatures, but you are also rewarded with some of the most animated cities in the world. Head down the East coast and start in Cairns where you can visit the magical Great Barrier Reef and explore life underwater. Head to Hamilton Island and experience the stunning beaches and laid back island vibes. Other places on your route include Brisbane and Gold Coast, Sydney, Melbourne and Adelaide.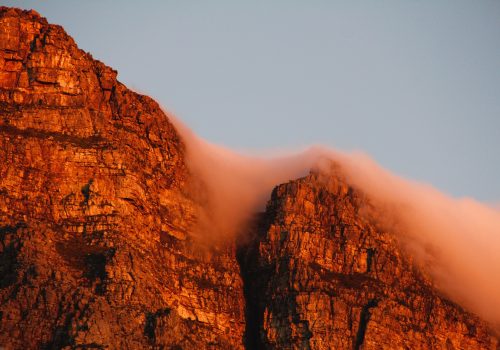 November
For the best honeymoons in November we suggest South Africa and Mauritius. Start in Cape Town which is known for its buzzing atmosphere and fun coastal city vibe. Then venture on the Garden Route where you will visit the beautiful Winelands and finish with a stay at one of the many game reserves. Your final stop is Mauritius, a small island located just off the east coast of South Africa. It is home to some of the world's most beautiful boutique all-inclusive resorts. A perfect way to round off your romantic honeymoon.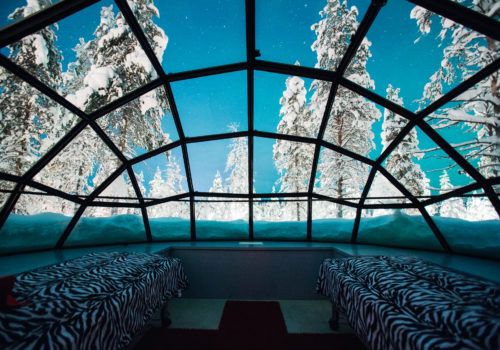 December
For those who are seeking a winter wonderland honeymoon, head to northern Finland and stay at the Kakslauttanen Arctic Resort which is one of the few places you can see the dazzling Northern Lights. Stay in a glass igloo or a cosy log cabin and enjoy the many winter activities offered including husky safaris, snowmobile aurora hunting and ice fishing. Immerse yourself in the festivities and visit Santa's workshop.