Kerala has so much to offer, from the backwaters of Kerala to the beautiful archaeological sites. Spend a day on a traditional houseboat and cruise down the canals, observing the locals going about their daily lives. You will get the opportunity to attend a cooking class where you will learn how to prepare some traditional Kerala delicacies. Head to Mattancherry to see the Dutch Palace and Jewish synagogue. Spend time at the plantation in Calicut, exploring the natural vegetation.
More Information
The state of LGBTQ+ rights in India is not as cut-and-dry as it might be in other South Asian countries. Whilst gender non-conformity has long been present through the role of the official third-gender Hijras, there are still social taboos surrounding homosexuality. Legal and cultural attitudes are improving- in 2018 the Supreme Court of India ruled that same-sex relationships cannot constitutionally be criminalized.
Day 1
Arrive Cochin airport where you will be met by a local representative who will escort you to your hotel which is located in the heart of Kerala backwaters.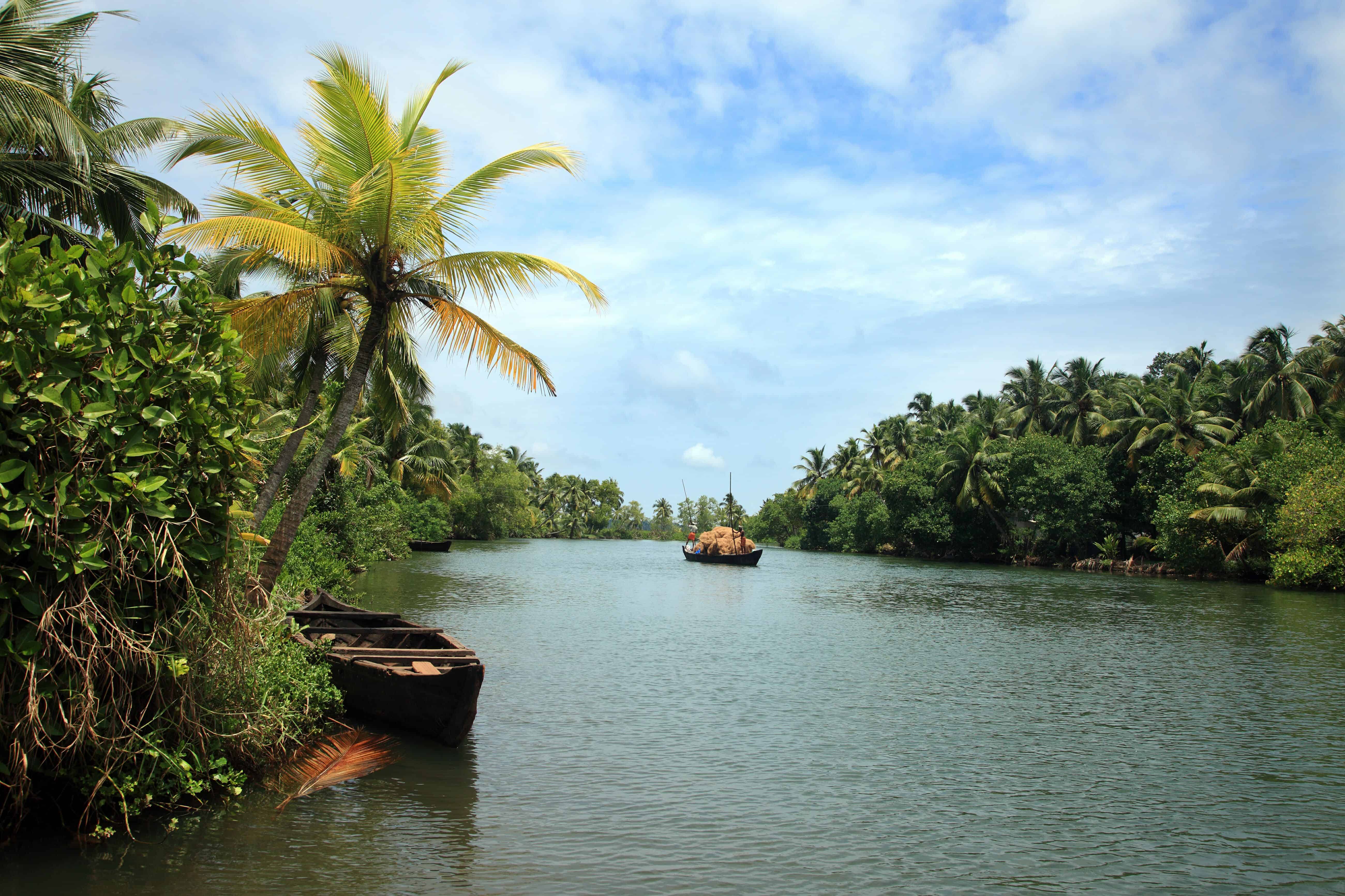 Day 2
This day is at your leisure, allowing you to recover from your journey and explore the local area.
Day 3
After a relaxed breakfast, you will be escorted to the port in which you will embark on a river cruise. Meander down the river and observe the locals going about their daily lives.
You will notice a lot of fisherman as this is a huge trade forming these areas. Enjoy a delicious traditional Keralan Lunch on board. After, you will board a smaller canoe boat, which will then take you around the even narrower canals.
Once the tour is over, you will be picked up and taken back to your hotel for the evening.
Day 4
After a relaxed morning, you will be taken to Philipkutty farm which is one of the few farms that still exists by the lake. You will be guided by a member of the family to explore the farm where you will learn about the farming methods used to harvest coconuts, spices, and bananas using organic methods, as well as fishing form the canals.
The hostess will also teach you how to prepare some typical Kerala delicacies. Enjoy your meal at the farm – they are known for their incredible food and warm hospitality.
After lunch, you will head to Fort Cochin where you will be assisted on check in into your hotel.
Rest of the afternoon at leisure and in the late afternoon take a walk with your guide through the backstreets of Fort Cochin, ending at the waterfront to take in the sunset views across the water – including the iconic site of the Chinese fisherman's nets.
Day 5
Today after breakfast you will explore the heritage zone and see the varied architectural styles. Visit St Francis' Church which is one of the earliest European churches in the country. After this you will then visit Santa Cruz Cathedral which was built in the late 19th century.
The narrow streets are lined with houses of varying styles ranging from British to Dutch, and lots of boutiques and cafes. The walking tour ends at the Chinese Fishing Nets, which were first erected between 1350 and 1450 indicating trading ties with China.
After the tour you will then be taken to visit Mattancherry which has a Dutch Palace and Jewish Synagogue. The area is a jumble of antique and spice shops, and souvenir shops leading to the Synagogue, the oldest in India. It is a fun area to wander at leisure.  Later you meet your guide at a designated time to continue back to your hotel stopping along the way on Bazaar Street, famous for its spices.
The afternoon is at leisure and in the early evening you may like to witness a performance of the local dance form of Kathakali (we suggest arriving early to see the dancers putting on their makeup).
Day 6
This morning you will be transferred to Ernakulam railway station to board the train to Calicut
You will be met at the train station by your driver who will then take you to Sulthan Bathery. A packed lunch & snacks will be prepared for the journey.
This secluded plantation hideaway is situated in the heart of the Western Ghats. This tropical jungle has coffee, tea, pepper, cardamom, coconut and banana plants. You will be the guests of the Dey Family, who will welcome you into their home, but also allow you the privacy to explore on your own or simply relax on your Tree house's wonderful veranda with its incredible view out over the plantation.
Day 7
Spend today exploring the coffee estate which is fascinating and full of other spices. Walk up into the hills and be stunned by the incredible views. At the top, enjoy a scrumptious picnic.
In the evening, enjoy a refreshing swim in the pool followed by drinks and dinner at the plantation.
Day 8
Enjoy a day of relaxation and exploring the local area.
Day 9
Today you will drive 5 hours to Neeleshwar. Spend 4 nights relaxing and making use of the facilities which include an Ayurvedic spa and yoga teaching – and the beautiful pool & beach.
Day 13
Today you will be driven to Mangalore airport for your onward flight.
Sam. S
"Out of Office were great at arranging an unforgettable trip to India. I really appreciated their personal touch."

Ray. J
"Traveling with the group of wonderful guys was such an enjoyable experience - I can't wait to book my next great adventure with Out Of Office."

Richard. A
"When traveling to areas of the world you have never visited, such as India, you want a partner you can trust - that is Out Of Office."

We want to ensure you have the best experience with us so we'll keep working on your itinerary until perfect. You will have your own personal dedicated member of our team who will help build the perfect trip for you.
We pride ourselves in the number of clients that are referred to us by our existing customers. Our 5* Trustpilot rating is important to us, so we encourage you to browse our reviews. They speak for themselves and that's why you are in safe hands.