The Maldives boasts some of the world's most breathtaking island resorts, and it can be really difficult to choose which one is right for you. That's where Out Of Office and our team of luxury travel specialists come in.
For an authentic Maldivian experience, consider the resorts of Milaidhoo and Nautilus. Both offer the overwater bungalows that the Maldives are known for, so you can wake up each morning and immediately envelop yourself in the crystal-clear waters of the South Pacific ocean. As far as morning rituals go, there's not many that can beat this.
Milaidhoo is a boutique Maldivian-owned resort featuring locally-inspired architecture and genuine Maldivian cuisine at its restaurant Ba'theli. Its intimate setting and personalized service provide a true taste of Maldivian culture and hospitality.
Nearby, Nautilus comprises only 26 exclusive villas and provides its lucky guests with the ultimate private escape, with dedicated butlers and customized dining. Savor gourmet meals prepared just for you by expert chefs.
Milaidhoo and Nautilus offer luxury in the heart of Maldivian culture, from authentic design touches to indulgent culinary experiences showcasing local flavors. Here, relax into island time and connect deeply with the beauty of the Maldives, surrounded by glittering Indian Ocean vistas.
These two intimate sanctuaries provide the perfect blend of luxury and cultural immersion in this island paradise. Both resorts exude Maldivian charm through details like traditional Bodu Beru drumming at sunset.
We'd recommend seeing more than one resort during your stay in the Maldives, as they all have something unique and special to offer their guests. Seaplane transfers make reaching these tranquil island havens effortless and speedboat trips between the two are easily arranged for you by our team.
Milaidhoo Island
Milaidhoo Island is one of the few Maldivian-owned luxury resorts. It gives you a more authentic taste of Maldivian culture. What's more, it boasts the only Maldivian restaurant in the Maldives. A welcome team will meet you at Male Airport and prepare your seamless transition by seaplane to the resort.
This is a tiny private island; you'll really get the feel of a remote tropical paradise. The hotel was designed by a local architect, giving you that added authentic touch. Although the island is small, Beach Pool Villas provide you with your own strip of private beach. The thatched roof villas are all impeccably designed.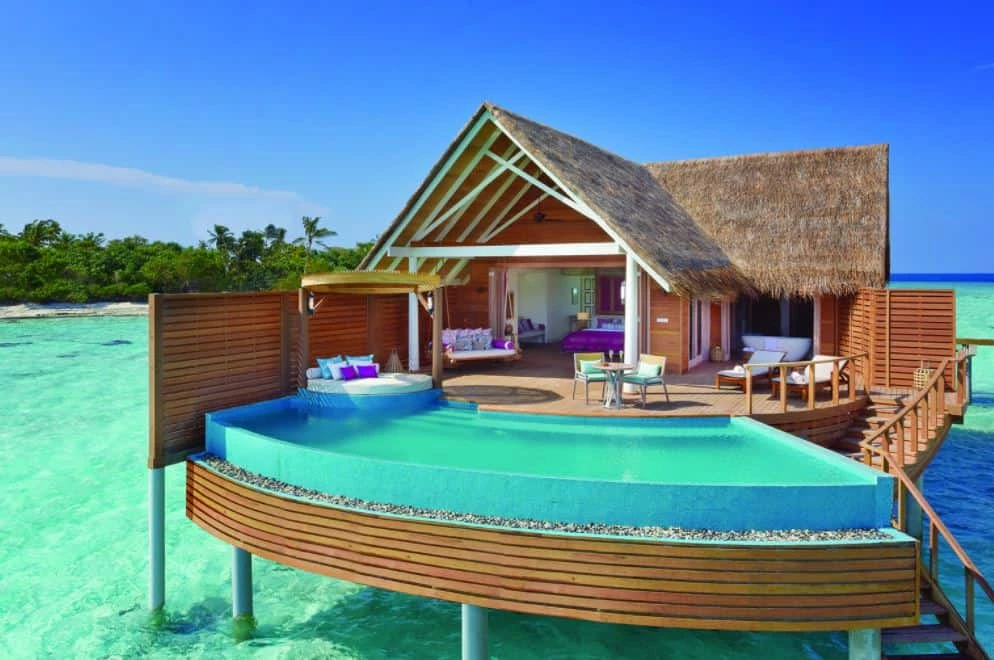 The Nautilus Maldives
Nautilus is a classic luxury resort in the Maldives. It's just a 30-minute ride by seaplane from the airport. This is an intimate resort with just 26 "houses". Nautilus has beachside villas and also overwater villas on stilts in the lagoon. Calling them "houses" makes sense as they do feel very homely. They all have private pools and direct lagoon access.
All of the villas are oversize. The overwater villas have the added touch of glass floored living rooms, giving you sweeping views of the lagoon. It's located on Thiladhoo island in the Baa Atoll – you can easily access the dive sites nearby. Nautilus is a very personalised and classically Maldivian resort.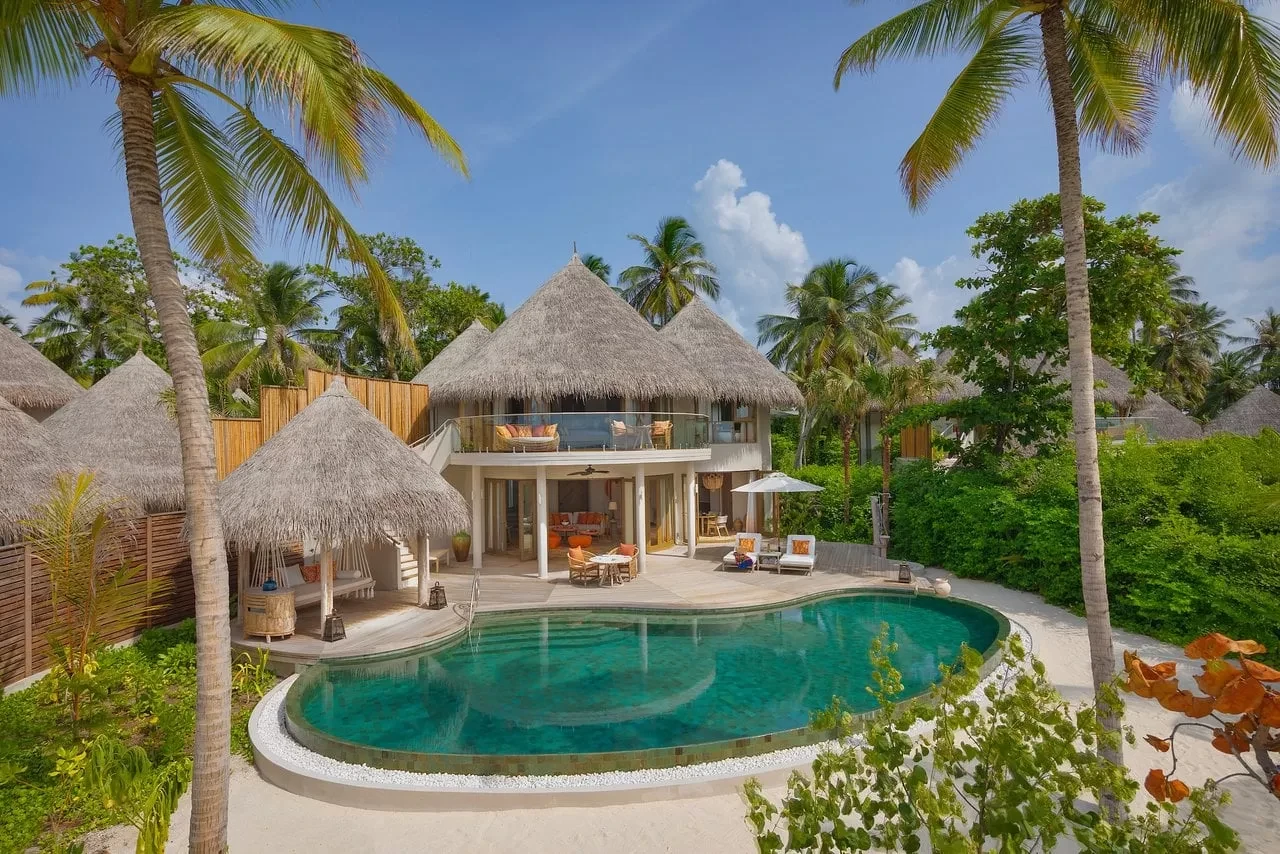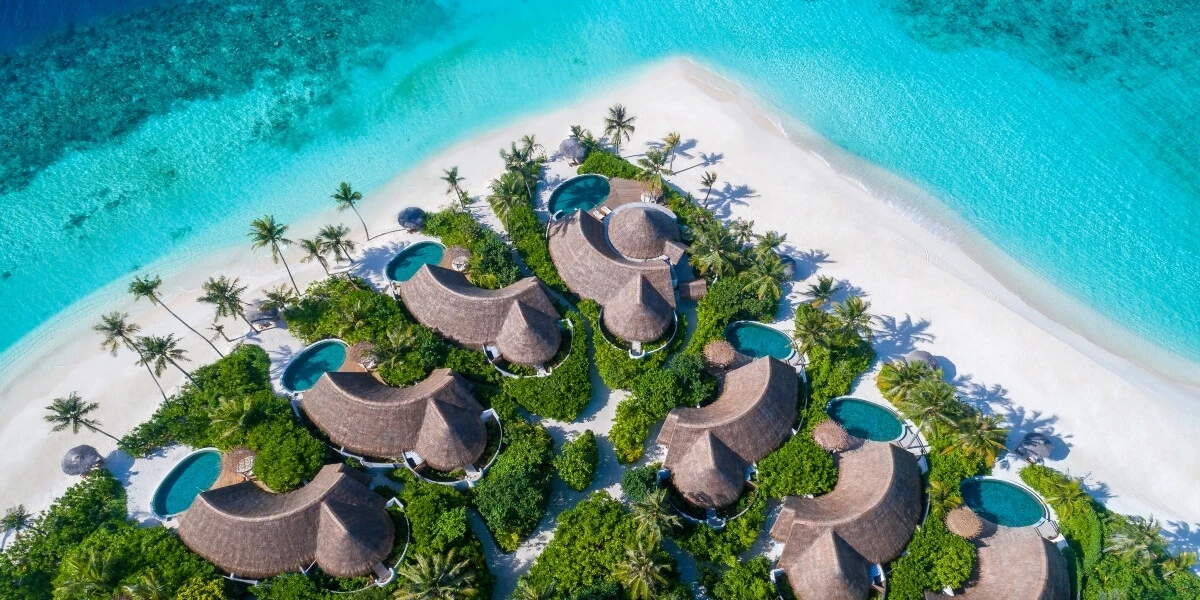 Authentically Maldivian: Milaidhoo & Nautilus
We want to ensure you have the best experience with us so we'll keep working on your itinerary until perfect. You will have your own personal dedicated member of our team who will help build the perfect trip for you.
We pride ourselves in the number of clients that are referred to us by our existing customers. Our 5* Trustpilot rating is important to us, so we encourage you to browse our reviews. They speak for themselves and that's why you are in safe hands.