Start this wonderful trip in Ho Chi Minh where you will explore this fantastic city and take a trip to the Mekong. Then move onto Hoi An, immersing yourself in the Vietnamese atmosphere. Next stop is Hanoi, where your days are filled with lots of fun activities including a morning Tai Chi class in Hoan Kiem Lake.
The final stop is Halong Bay. You will be staying on a beautiful boat for a night. Cruise around the island and swim in the beautiful sea, you will be served delicious Vietnamese food on board, making it very hard not to relax!
Day 1 and 2: Ho Chi Minh City
Fly to Ho Chi Minh City. The following morning you will catch the sunrise over Saigon. You will spend the morning immersing yourself in the atmosphere of the city.
You will make a stop at 'Tao Dan Park' where you will see the locals practising Tai Chi, aerobics and badminton for a spot of morning exercise. Stroll around the park to a small pagoda where you are likely to see locals performing daily prayers.
After this, you will head to a market where shoppers haggle over the fresh produce on offer. Wander through the stalls where vendors are selling everything from live seafood to dried meats, fresh seasonal vegetables and homeware goods.
This evening, explore the city on the back of a scooter like the locals and see how the city comes alive at sunset. Explore the streets and taste some of the local cuisines.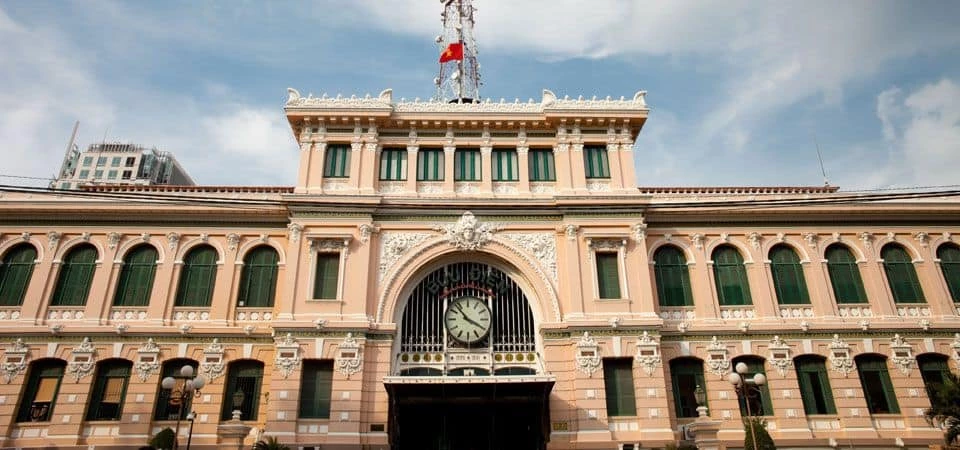 Day 3: Mekong Delta
Today you'll visit the Mekong Delta. You will board a boat for a cruise up a small side river to the starting point of your bike tour. This leisurely ride takes you along the back roads and over some of the tiny canals which are scattered amongst the landscape. En-route stop at some traditional workshops which make turmeric spring roll paper and roof thatching made from the water palm tree.
You will then arrive at an orchid farm where a diverse range of tropical fruits are grown. This farm is family run, with the leader being a war veteran. He will share some stories with you about his past experiences whilst taking you around his garden where you will be offered some samples of the amazing fruit that grows there.
After bidding your host goodbye, relax while enjoying the view from a small sampan boat as you are paddled slowly along tropical canals.
Disembark and continue cycling to a stunning 100-year old house which is architecturally a mixture of traditional Vietnamese and European designs. Here a Vietnamese lunch will be served consisting of dishes only found in the Mekong Delta. After your meal, bid farewell to the family before returning to Saigon where you will arrive in the late afternoon.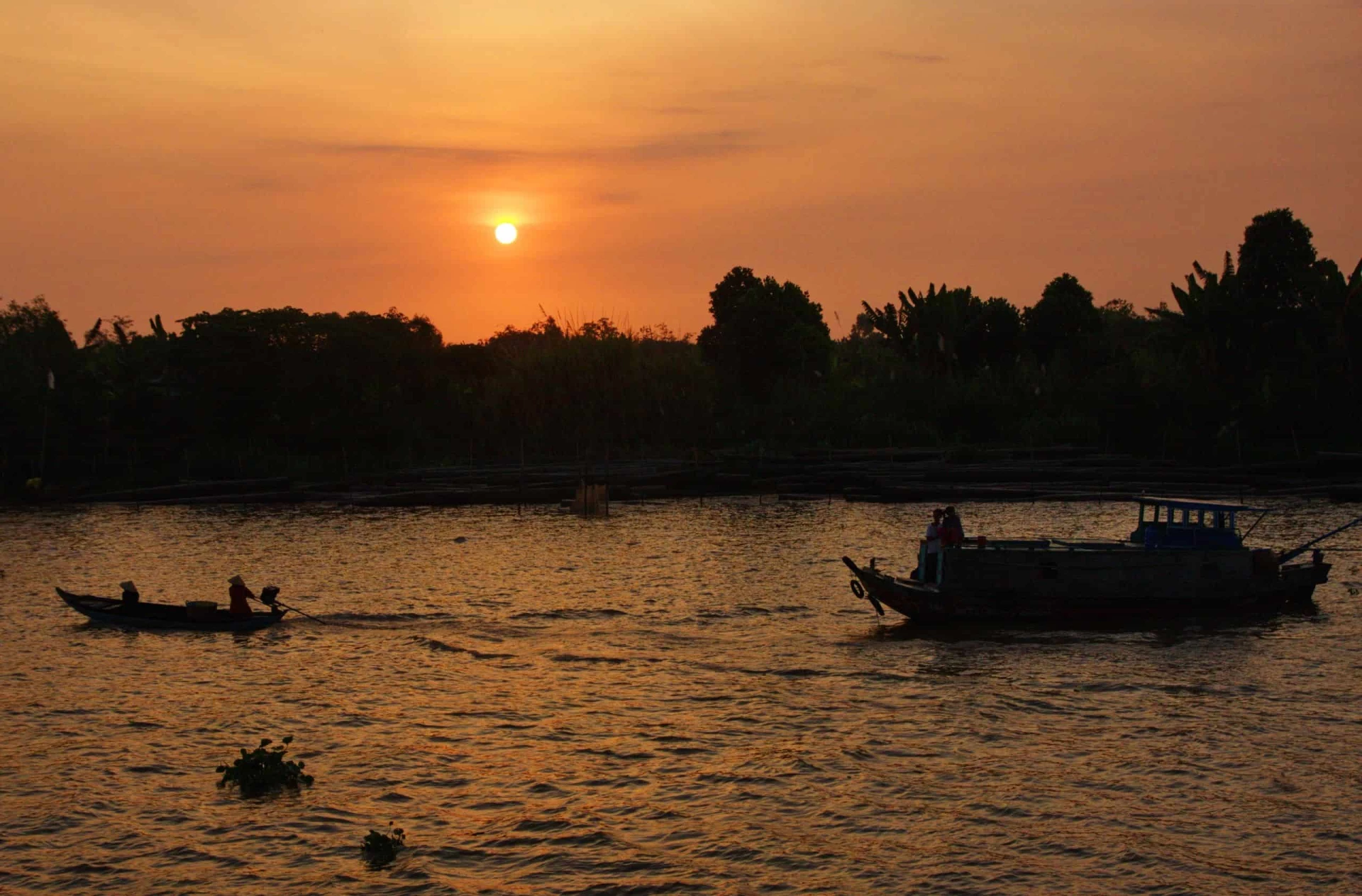 Day 4: Hoi An
Fly to Danang. You'll be met and driven to Hoi An, which was a major trading port in the 17th and 18th century.
You will enjoy lunch at one of the best restaurants in town serving a fusion of Asian cuisine which is sure to dazzle your taste buds! You will then be taken on a walking tour of the ancient town centre to visit the former merchants' homes, the 400-year-old Japanese Covered Bridge, a Chinese communal hall and the colourful market.
The rest of the day is at your own leisure. Explore or head back to the hotel to relax.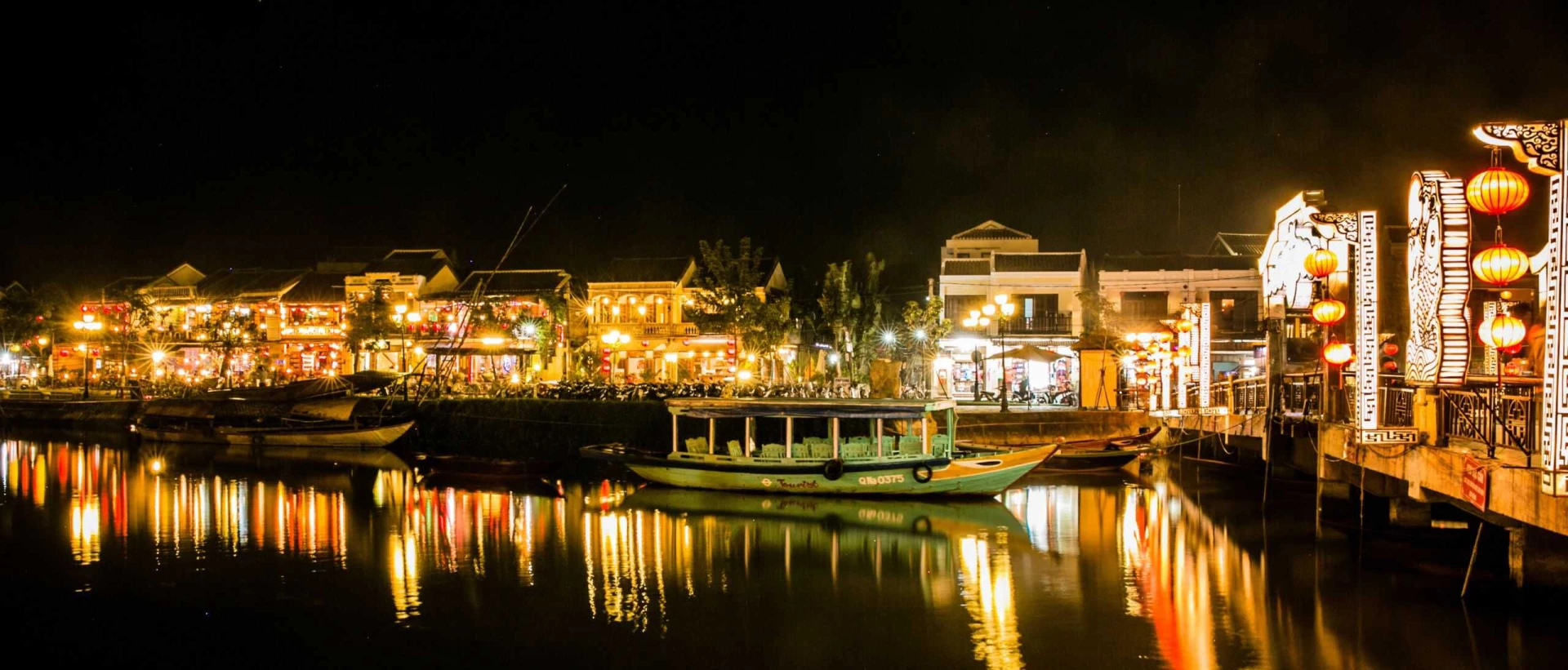 Day 5: Hoi An
Join a cooking class where you will learn how to prepare some classic Vietnamese dishes. The class also covers herbal remedies and tricks to using Vietnamese vegetable graters and knives. All efforts are rewarded with the lunch that you have made for yourself!
In the afternoon you will enjoy a stroll through town, where you will then board a boat for a short boat trip across the river for a painting class with a professional Vietnamese painter, who will teach you all the traditional techniques.
After this, you will then be taught how to make traditional lanterns which are used to decorate the streets in the city centre. You will learn about Vietnamese life through interesting discussions with the class instructor and Lifestart members. Learn how the Foundation is helping people from disadvantaged backgrounds. Meet some of these lovely ladies and see how their beautiful products are made.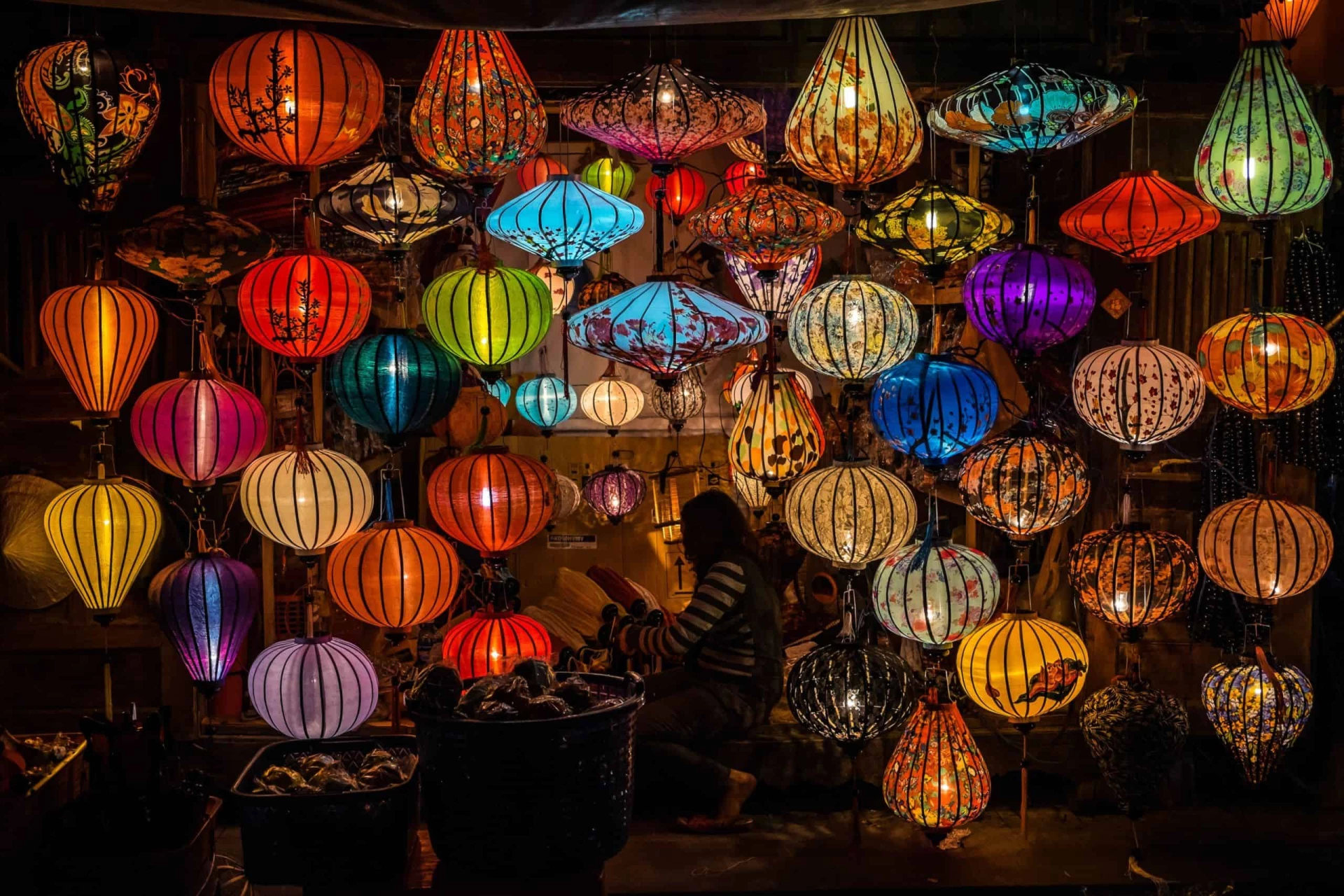 Day 6 and 7: Hanoi
Fly to Hanoi.
In the evening enjoy a lovely meal with a local family. After the meal your host will play a traditional one-string musical instrument that he has made himself.
The following morning, catch the first rays of the sun and a chance to see Hanoi waking up. You will head to Long Bien market, the biggest fruit and vegetable wholesale market in North Vietnam. This market is constantly buzzing with so much going on, scooters zooming down the streets, farmers selling their produce and eager buyers looking for the best deal – an incredible atmosphere to experience.
Head to Hoan Kiem Lake where you will see the locals practising Tai Chai, gymnastics, martial arts, or simply a walk around the lake. Your last stop this morning will be a local coffee shop, where you will sip your drink with a view of the lake, before continuing to your next activity of the day.
Take a walking tour through charming Hang Be Market. Stop at Ngoc Son temple. This bustling area of narrow streets and alleys is home to literally thousands of small businesses and shopkeepers. It's a great place to explore and take lots of pictures.
You will then head to the Temple of Literature, which is Vietnam's first ever university. it was created to educate Vietnam's royalty, mandarins and members of the elite. Tts stunning architecture and beautiful gardens give a nice insight into its past.
You will end the day with a visit to the nearby mausoleum of the historic figure and father of modern Vietnam, Ho Chi Minh. You will then visit the former president's house on stilts.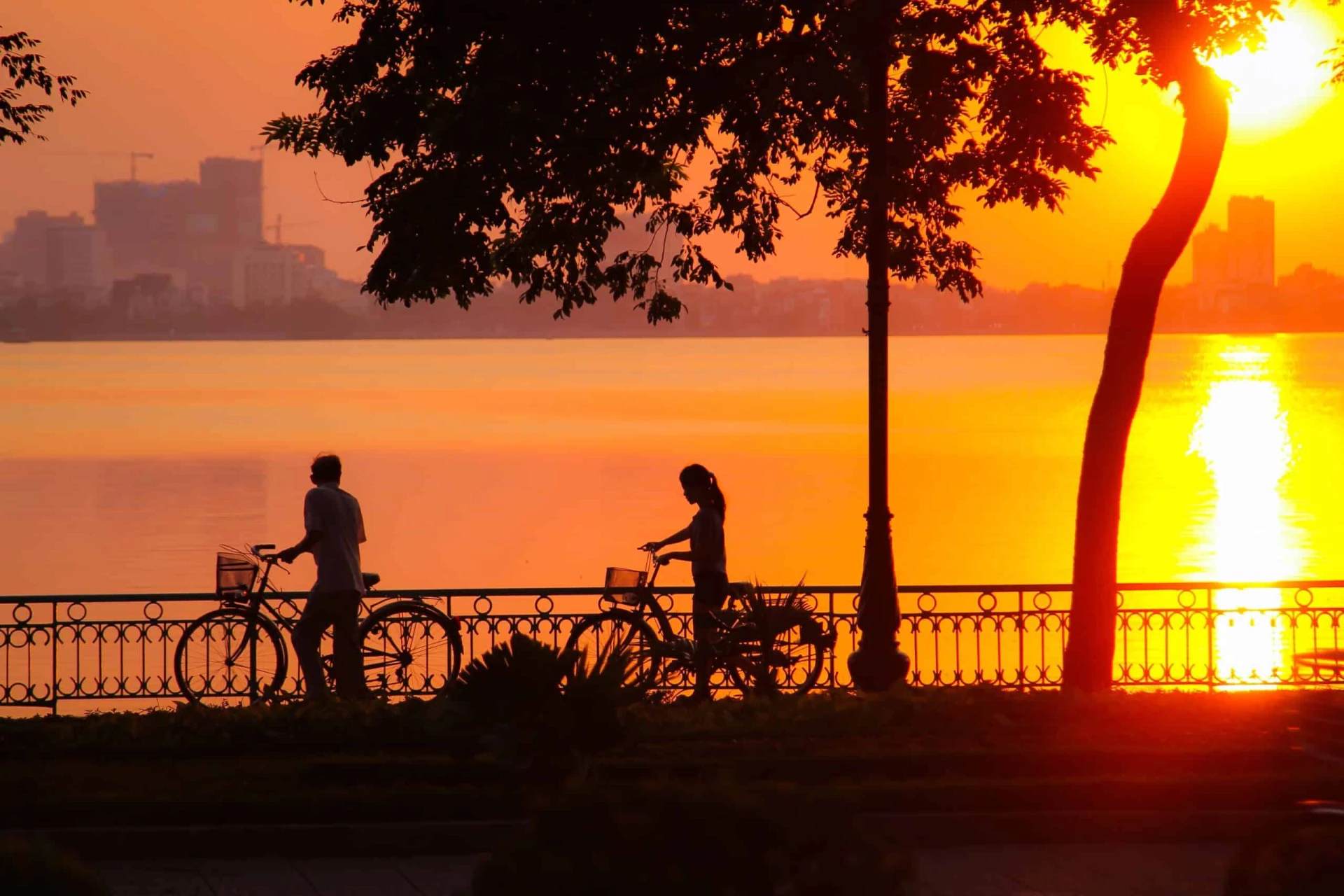 Day 8: Halong Bay
Today you'll head towards Halong Bay. You will arrive and board your boat, where you will be served lunch and will begin your cruise towards the bay itself.
At the end of the bay, your boat with anchor up for the evening and you will be served a delicious dinner on board.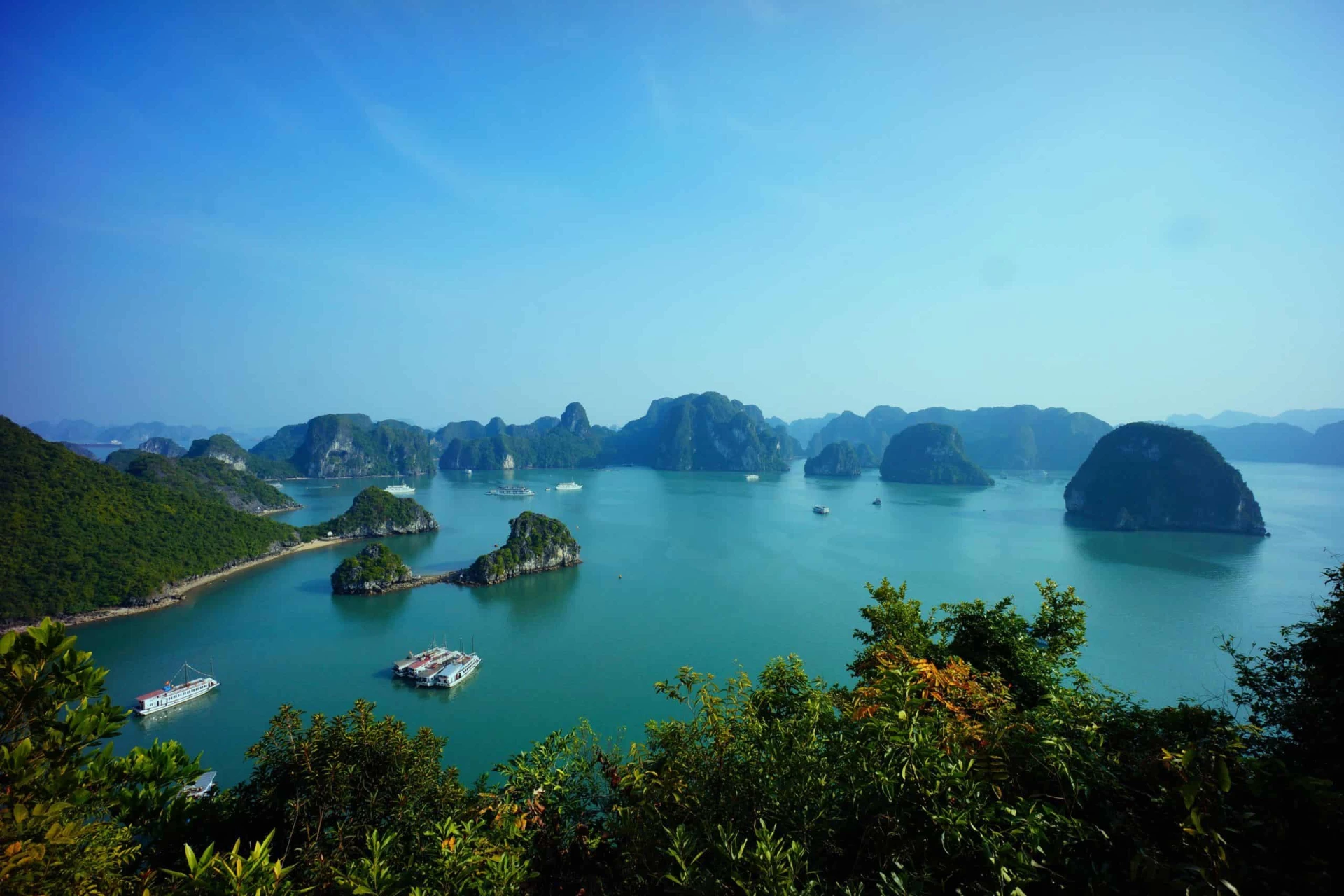 Day 9 and 10: Hanoi
Wake up to a delicious breakfast served on board the boat. You will be blessed with a gorgeous sunrise spreading over Halong Bay. Your boat will slowly cruise through the magnificent rock formations and back towards the port where you will be met by your driver and transferred back to Hanoi.
The rest of your time in Vietnam is for you to relax or explore further.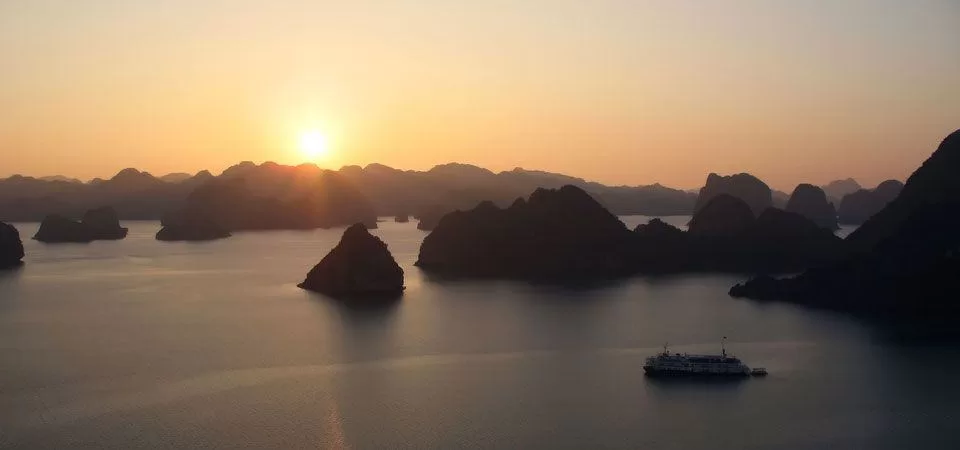 We want to ensure you have the best experience with us so we'll keep working on your itinerary until perfect. You will have your own personal dedicated member of our team who will help build the perfect trip for you.
We pride ourselves in the number of clients that are referred to us by our existing customers. Our 5* Trustpilot rating is important to us, so we encourage you to browse our reviews. They speak for themselves and that's why you are in safe hands.