A gay honeymoon in South Africa is perhaps one of the most romantic we offer. One of the destinations in the southern hemisphere renowned for its epic landscapes and wildlife, it is also the largest economy in Africa. It's also the most liberal country in the region and LGBT+ citizens enjoy full constitutional protections. You'll find a lively gay scene in Cape Town's De Waterkant Village and Johannesburg's Parkhurst district. Beyond the major cities in the townships and rural areas attitudes can be less progressive, but you'll find many game lodges to be fully inclusive and welcoming of LGBT honeymooners. Check out our Safari Collection for more information.
Cape Town is the de facto gay capital of Africa. Cape Town's gay village has a similar vibe to London's Soho or New York's Greenwich Village. You'll find popular gay clubs in De Waterkant, such as Beefcakes and The Pink Panther.
Attracting around 9.5 million tourists each year, South Africa is an increasingly popular holiday destination. It's also becoming one of the top honeymoon destinations. What could be more romantic than gazing out over Cape Town from the top of Table Mountain? When you reach the summit you'll be greeted with one of the most striking and iconic views on the planet. You can also set out on a luxury safari in pursuit of that perfect photo of the Big 5. Oh, and did we mention the wine?
Call our travel experts on
+44 (0)20 7157 1570
Honeymoons in South Africa
Your South African honeymoon will begin in Cape Town. It's a big, cosmopolitan coastal city packed with culture and gay nightlife. Must-sees include Robben Island, De Waterkant, Table Mountain and a day on Boulders Beach where you'll see the penguins. The drive along the Cape Peninsula is also a highlight.
Many hotels in Cape Town are ideal for romance and very welcoming to gay couples. Stroll down the glamorous V&A Waterfront, browse the luxury boutiques and unwind on the beach – you'll see a lot of gay travellers at Clifton Third beach.
A trip to the Winelands is always a good idea. South Africa produces some of the world's finest wines. You can take a day trip to the Franschhoek valley or spend a night in a luxury boutique hotel. Franschhoek is also the gourmet capital of South Africa. Fine wine, fine dining and dramatic African landscapes make for a perfect romantic setting.
In Short - Why South Africa
You'll taste South Africa's finest in the Winelands
Cape Town is the gay capital of Africa
It has many boutique hotels
You'll set out on safari and pursue the Big 5

Things To Do In South Africa
Setting out on safari will probably be the highlight of your South African honeymoon. Pursuing the Big 5 through the African bush with an expert game driver is a major bucket list experience. There are so many luxurious lodges to choose from and we have great relationships with the most gay-friendly ones. You can opt for a safari in the Cape Region or fly to Kruger, where you'll find the most glamorous game reserves.
You can also take a trip to Zimbabwe and see Victoria Falls, the world's largest waterfall. It's one of nature's greatest wonders. You can hear the cascading waters for miles around. The locals used to refer to it as Mosi-o-Tunya ("smoke that thunders"). You can take a cruise down Zambezi River, join a guided tour of the Falls and dine at the Batoka Gorge overlooking the waterfall.
Combining nature with the cosmopolitan energy of Cape Town and the fine wines of Franschhoek ticks all the boxes, and makes South Africa one of the best honeymoon destinations.
It's also a great idea to look at combining South Africa with a stay on the island of Mauritius. Find out more about gay honeymoons in Mauritius.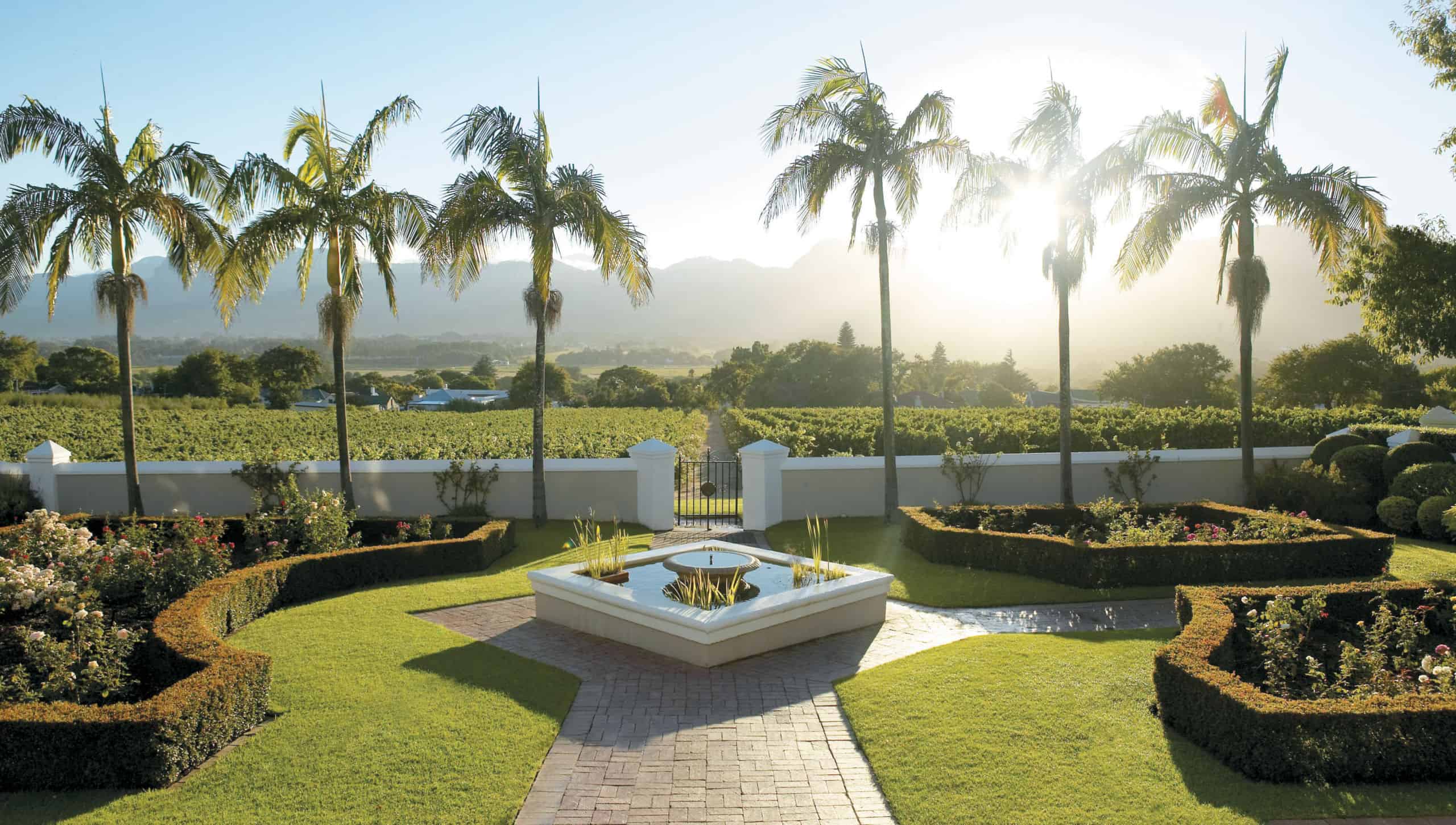 FAQs
Is South Africa Safe?
Sadly, the crime rates are very high. You shouldn't wander around at night, nor should you wear clothes that signal wealth (leave the Rolex at home). It's advisable to ask for cabs at your hotel and avoid no-go areas.
What is the best time to visit Cape Town?
Peak season runs from December to February when it's hottest. The most popular months for food and wine tours are June To August.
What is the best time to go on a South African safari?
The dry season runs from May to October and this is the best time for game viewing. The wet season runs from December to March – it's the best time for bird watching and the landscape will be vividly green.

Best Ideas For Honeymoons in South Africa
Best Hotels for Honeymoons in South Africa