Here's our guide to the best hotels in the Maldives. It's our most popular destination, along with Greece and French Polynesia. Considered to be one of the pearls of the Indian Ocean, the Maldives became a popular tourist destination over the last forty years. It's comprised of over a thousand islands, around 185 of them are inhabited. The Maldives has filled up with luxury resorts and become one of the best premium vacations spots on earth.
Choosing the right hotel in the Maldives is the key to making your trip a success. There aren't many cultural attractions in the Maldives, with the destination very much geared towards rest and relaxation. Many of the resorts are located on private islands – you'll often find yourself staying in the only resort on the island. The Maldives offers Robinson Crusoe seclusion along with all the luxuries you'll need.
The Out Of Office Maldives Collection is comprised of some of our most popular resorts. We've sent many travellers to these resorts. Enquire to find out more – the six we've chosen are just the tip of the iceberg. There are hundreds more we could recommend. Naturally, we only work with the most gay-friendly resorts in the Maldives.
Call our travel experts on
+44 (0)20 7157 1570
More Information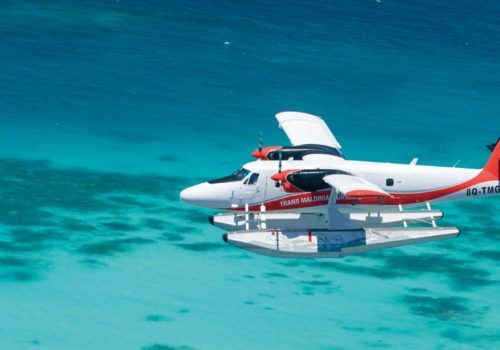 Sea Planes in the Maldives
When you arrive in the Maldives you'll land in Malé, the capital city. Although Malé might be the capital, it isn't really the place to be. You'll be transferring directly from the airport to your luxury resort. Getting a seaplane in the Maldives is more than just a transfer. You'll be flying over the atolls and clear blue waters of the Indian Ocean.
The ride can be a little noisy but it doesn't take too long and it's very atmospheric. It will get you in the right mood to begin your vacation in the Maldives.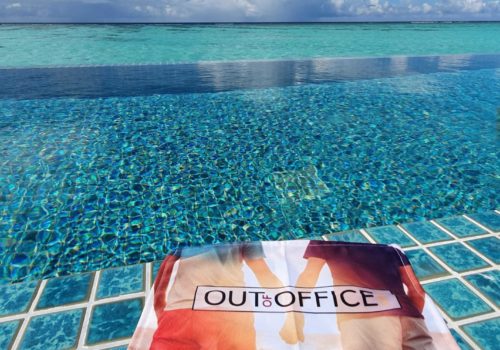 Gay Honeymoons in the Maldives
The Maldives might not spring to mind when you're planning your gay honeymoon. Gay couples are certainly welcome in the Maldives though. In fact, it's one of our most popular honeymoon destinations. The Maldives is all about luxury and it's impossibly romantic. Unwinding in a world-class Maldivian resort is a great way to begin life as a married couple.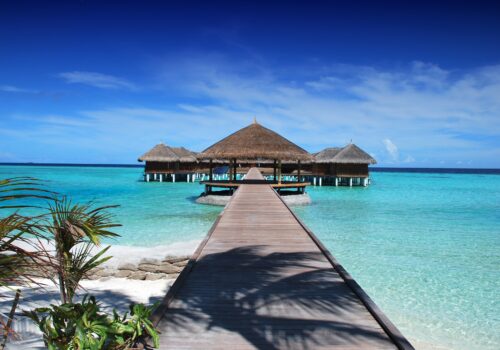 Gay Rights in Maldives
There's a disparity between the reality of the Maldives and the country's Islamic law. Although being gay is technically illegal, the many resorts of the Maldives are essentially private fiefdoms. The ordinary rules do not apply for tourists: tourism is the key sector of the Maldivian economy. Western decadence in welcomed. Alcohol is technically illegal in the Maldives but it flows freely at the resorts.