Should you get a seaplane or a speedboat in the Maldives?
---
We get asked all the time about which is better – a seaplane or a speedboat in the Maldives?
Well, there is no easy answer, but our handy guide will help you decide as each resort is different.
Some resorts are only accessible by seaplane, whilst others require you to take a speedboat. Some even require you to take a separate domestic flight to another airport before then getting a speedboat.
Seaplanes in the Maldives are indeed a very fun way to travel, though each journey will cost several hundred dollars. Taking off on a Maldives seaplane is a really interesting experience. It can be quite noisy, so make sure you use the earplugs that are provided. It can also be relatively bumpy, but compared to a speed boat it's smooth! En route, you'll see small island atolls, remote deserted islands and beautiful blue waters. Seaplanes tend to be used for resorts that take longer than 45 minutes by speedboat.
It's also worth pointing out that seaplanes can only operate during daylight hours in the Maldives and so if you have a late flight you may want to opt for a speedboat.

A speedboat on the other hand can operate at any time of day and is a very quick and convenient way to get to and from your resort. They are predominantly reserved for resorts nearer the mainland of Male. You can be off your international flight and onto a speedboat to your resort in as little as 20 minutes and there is usually far less waiting around than if you are getting a seaplane.
Speedboats in the Maldives are not all equal though! Depending on the resort you're staying at you may be on a large boat, or it could be a very small one. Some are equipped with luxurious sofas, others are more like a ferry. This means that your experience can be very different depending on the resort you stay at.

The Maldives: The Out Of Office Collection
Tailor-Made
Here's our guide to the best hotels in the Maldives. It's our most popular destination, along with Greece and French Polynesia. Considered to be one of the pearls of the Indian Ocean, the Maldives became a popular tourist destination over...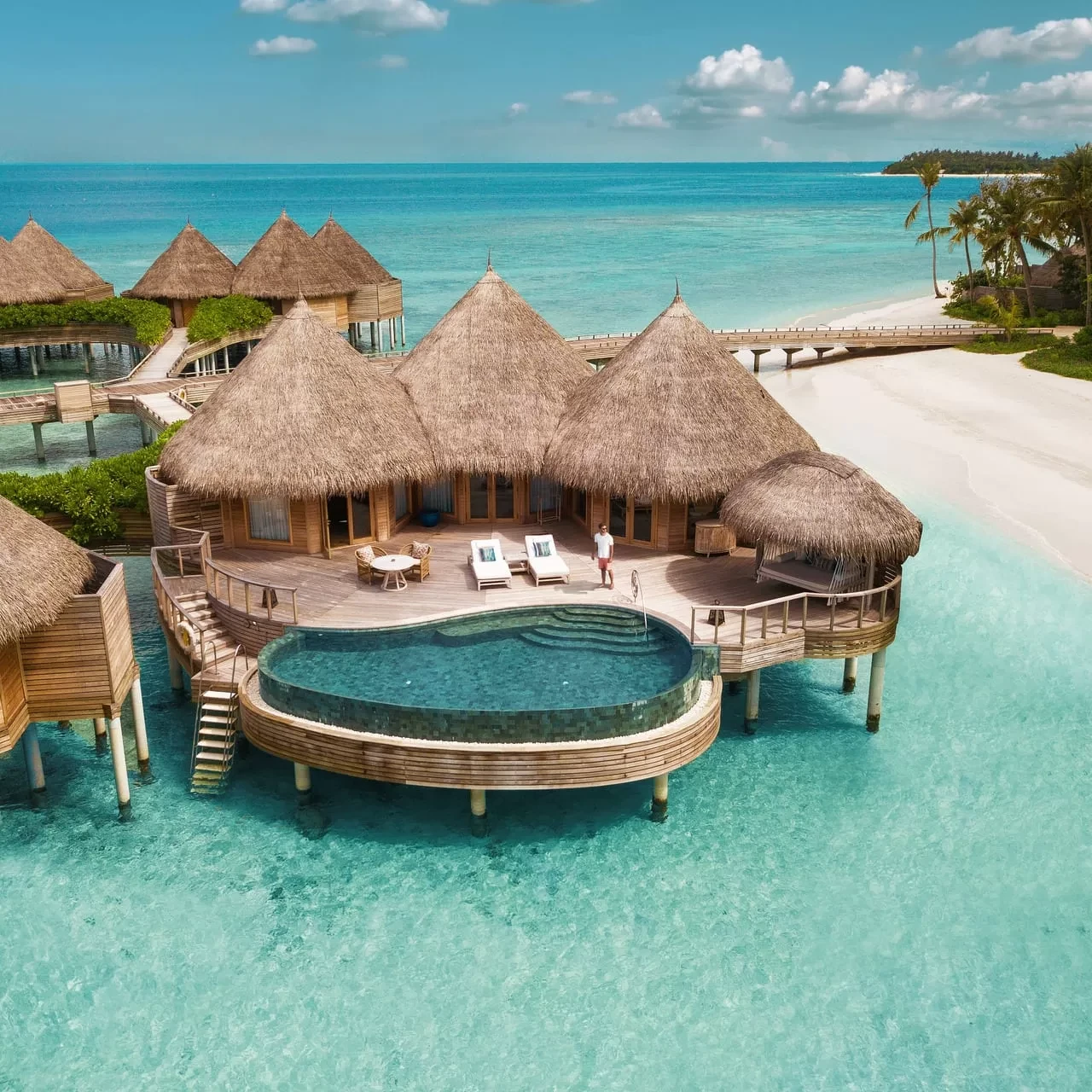 The Nautilus Maldives
Accommodation
One of the Maldives' most exclusive resorts, Nautilus Maldives is a small luxury island in the Maldives which offers extreme privacy with just 25 beach and ocean houses where each moment is tailored to you. Each house has its own...
Having said that, getting a speedboat in the Maldives can be a slightly traumatic experience for those who get seasick or have bad motion sickness.
The waters can be choppy and the high speed of the boats may mean the ride isn't very smooth. In those instances, the crew onboard can usually help you if you ask in advance for a seasickness tablet or for motion sickness bands to help the journey.
Some people will combine two resorts in the Maldives and stay at more than one island. This can allow you to experience both a seaplane and a speedboat.
View Maldives Island Hopping Collection
If you are particularly prone to seasickness, we would thoroughly recommend opting for a resort that you can access by seaplane instead! On the other hand, if you are a nervous flyer then a speedboat may be the better option for you. If neither of those appeal to you, then it's probably better you look at a destination like Mauritius or French Polynesia.
And of course, if you book your trip with us we'll take care of all the finer details like the seaplane or the speedboat. Speak to one of the team today or enquire now and we'll get the perfect itinerary to the Maldives planned for you.