The Jumeirah Vittaveli Maldives permeates subtle luxury and offers personalised exploration of the exquisite South Malé Atoll. With one of the healthiest reefs in the region, this resort provides an exceptional opportunity for snorkelling and diving enthusiasts to discover the unique aquatic wonders of the Indian Ocean. A semi-submarine tour in operation ensures that all, regardless of age or mobility, can enjoy the natural splendour of this location. Choose between one of the 89 villas and suites, each with their own swimming pool, or the opulent 5 bedroom Royal Residence hideaway with a private overwater bar and beach.
Highlights For Jumeirah Vittaveli Maldives
Cost Category: Platinum

Gym
Diving
Water sports
Wi-Fi
Swimming pool
Complimentary bicycle use

MAKE AN ENQUIRY
Room Options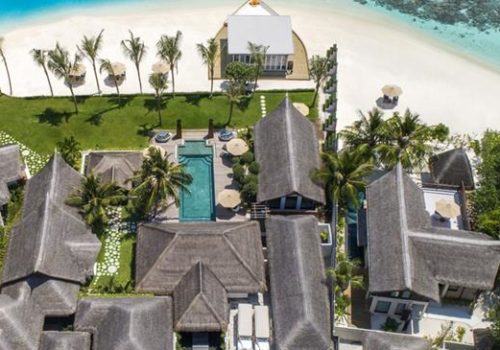 Five Bedroom Royal Residence with Pool
This Luxury hideaway comes complete with a private beach, dedicated Teppanyaki style restaurant, fibre-optic lit swimming pool and oversized L-shaped lap pool, sundeck with overwater bar, complimentary Wi-Fi and broadband, eight flat screen TVs, private fully stocked modular kitchen, fully stocked bar, and service quarters.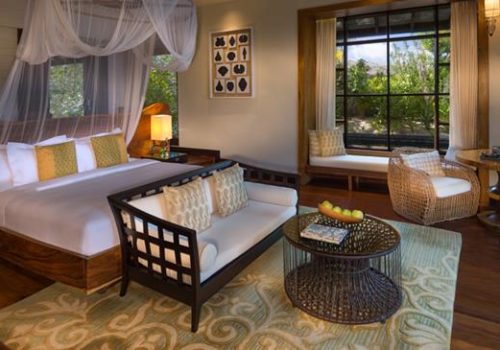 Beach Villa with Pool Sunrise
With breathtaking views, the Beach Villa with Pool Sunrise is an ideal sojourn for those on vacation. Surrounded by the tranquil waters of the sea and a sun-bathed private beach, this villa is restful, spacious and well-appointed.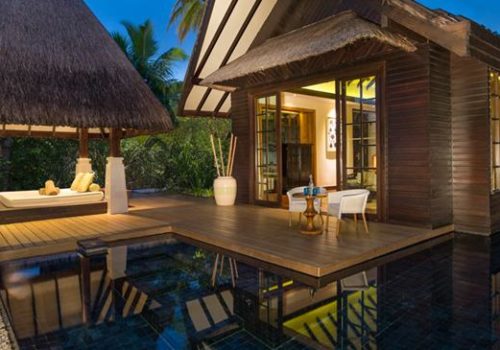 Beach Villa with Pool Sunset
Enjoy the quiet calm of Maldivian beaches as you relax in the luxurious comfort of the Beach Villa with pool sunset. With sprawling interiors and a private beach, this villa redefines splendour.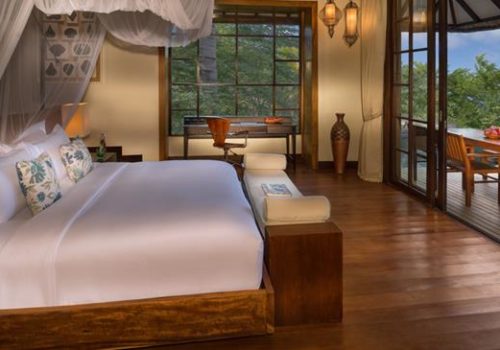 Two Bedroom Beach Villa with Pool Sunrise
The Two Bedroom Beach Villa with Pool Sunrise is the perfect accommodation for a small group of friends. The interiors are beautifully decorated and ensure complete privacy. It offers direct access to the beach and a gorgeous view of the ocean.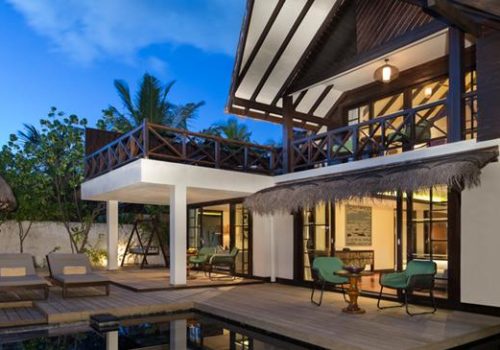 Two Bedroom Beach Suite with Pool
Soak in the tranquillity of the Maldivian beaches while you rest in the comforts of the beautifully-appointed Two Bedroom Beach Suite with Pool. This two-floor suite has an open terrace and includes an oversized private L-shaped lap pool.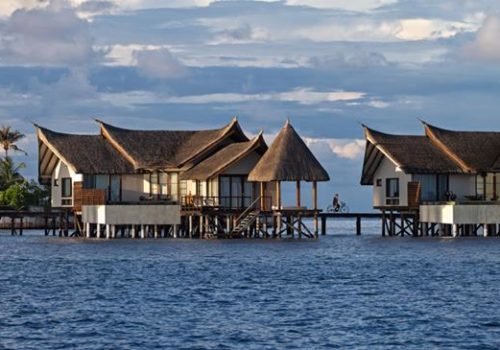 Water Villa Pool Sunrise
View the enchanting, crystal clear waters of the Indian Ocean. Access to an outdoor deck area and your own private infinity pool ensures complete relaxation. Make your holiday all about leisure and beautiful moments as you witness the sunrise everyday through the floor-to-ceiling glass doors while you relax in your villa.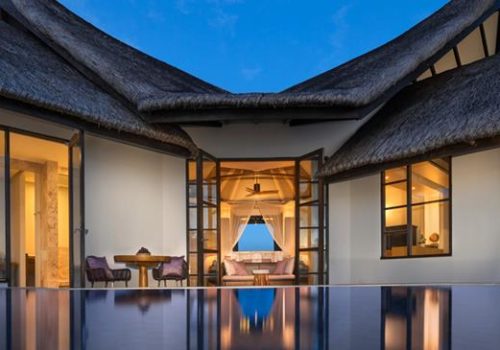 Water Villa Pool with Sunset
The west-facing Water Villa with Pool Sunset is overlooks the azure waters of the Indian Ocean. This villa is perfect for enjoying picture-perfect Maldivian sunsets. That's not all – the living room has a glass floor for you to witness the wonder of water-life below.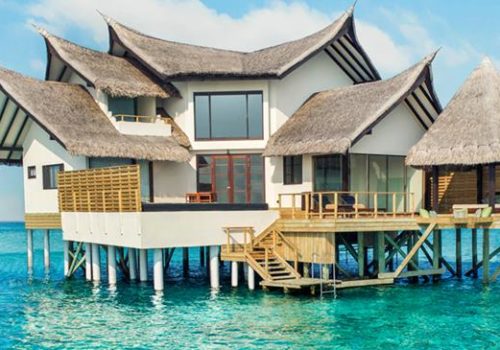 Private Ocean Retreat with Pool
This two-storied villa is situated a heartbeat away from the main island. With a separate living room surrounded by panorama windows, outdoor terrace, infinity pool, availability of various in-house services, this is the perfect, idyllic hideaway.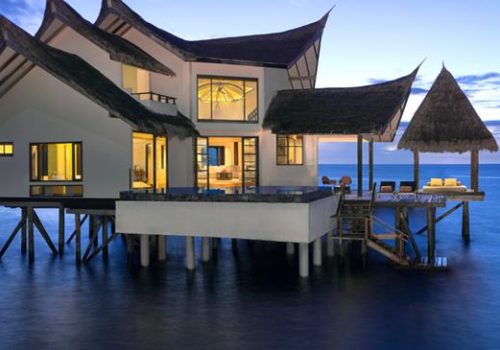 Ocean Suite with Pool
This suite is built on the gentle waters of the lagoon, just minutes away from the island.  Soak in the true essence of Maldivian beauty as you gaze into the deep blue waters of the Indian Ocean and settle into comfort.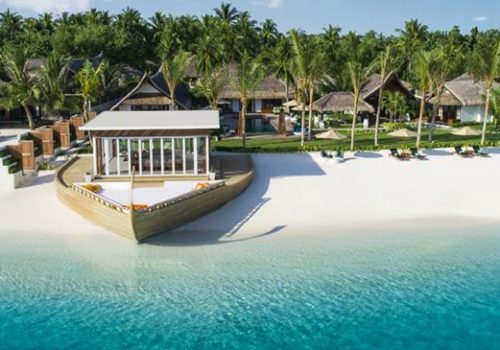 Three Bedroom Royal Residence with Pool
Peaceful, luxurious, and comfortable.  Enjoy lazy afternoons spent soaking in the Maldivian sun on a private beach.
Food and Drink
Swarna
Exquisite Indian cuisine.
Fenesse
Delight and indulge your senses in our overwater restaurant, where every dish is an expression of the island's stunning landscapes.
MU Beach Bar and Grill
Beachside dining  under the stars.
Samsara
Contemporary meals served with elegance. Samsara offers an enticing mix of Asian and International dishes.
Aqua Dinner
Feast on a gourmet fare specially crafted for you by the poolside.
B4R
A retro bar menu of signature cocktails offers the perfect vantage point for a refreshing or relaxing moment.
Romantic Dinner
Enjoy a luxury romantic dinner with an exquisite candlelit feast under the starry night skies.
Private Beach BBQ
Enjoy a sumptuous beach BBQ in the Maldives with your own personal chef and server.
Sunrise Breakfast
Experience the gorgeous colours of sunrise with a sumptuous international breakfast at your own beach.