Thailand is a fascinating destination and this itinerary allows you to have a symbolic ceremony whilst also enjoying time with your loved one.
Explore Thailand's culture in both Bangkok and Chiang Mai where you'll take part in a symbolic Lanna traditional Thai wedding ceremony. You'll meet elephants and see Thailand's beautiful countryside before flying to one of Thailand's famous islands to relax.
Day 1: Bangkok
Fly to Bangkok where your guide and driver will meet you at the airport and take you to your hotel.
After some time to yourself, your evening begins with a drive through Bangkok's old quarters that delivers sights of an illuminated Grand Palace, the Royal Ground, temples and the lit-up Ratchadamnoen Avenue. A lavish Thai dinner and cocktails against the stunning backdrop of the Rattanakosin skyline at "The Deck" riverside restaurant will keep your night pleasurable.
Then stroll along the Flower Market to see the myriad varieties of exotic orchids and sweet smelling flowers. The buzz in this market is best experienced at night during which busy vendors load their wares up.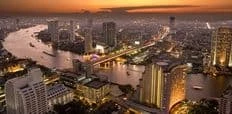 Day 2: Bangkok
An early start will get you to Wat Pho in time to experience the monks early morning chanting ritual. After this uplifting and often private experience, visit the temple grounds and the famous 45-metre reclining Buddha. Continue to The Grand Palace, Thailand's most important landmark, where you will be awed by the grandeur and majesty of the building and its throne halls. Then, of course, marvel at the mysterious Emerald Buddha, the most revered Buddha image in Thailand.
A sumptuous Thai lunch awaits you at Supatra River House.
In the afternoon, board a traditional private long-tail boat Cruising down the River of Kings, the Chao Phraya and the quiet klongs (canals) for 2 hours, you will be taken back in time to a more traditional way of life far removed from Bangkok's modern skyscrapers.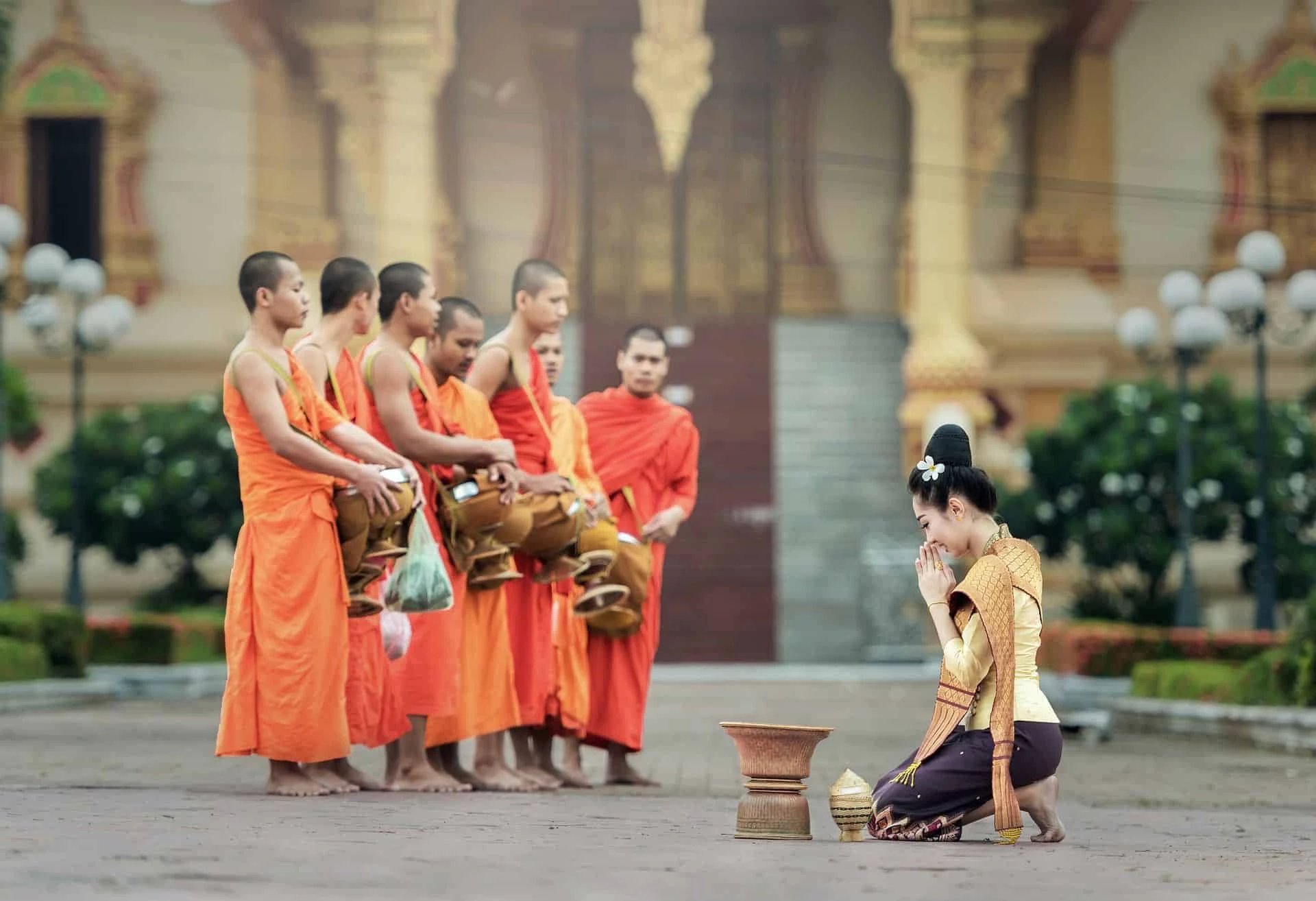 Day 3: Bangkok
Your day starts at Wat Saket where you can acquire some spiritual insights into Buddhism as the monks chant their morning prayers. Partake in the offering of alms to the monks to gain some blessing for a healthy and safe trip. Then make a short climb up to the temple's golden mount to enjoy the panoramic view of Rattanakosin Island while listening to the chimes of hundreds of temple bells.
Continue with a drive through the historical part of Bangkok, passing some of the city's most beautiful landmarks and temples. Along the way, we will make a stop to buy a bucket filled with food and utility items for "Sangkatarn" – a special kind of offering for monks at Wat Ratchabophit. Visitors to Wat Ratchabophit will be amazed by the perfect blend of Thai architectural exterior with exquisite European influenced interior. The tour will cap off at the Tiger God Shrine, one of the oldest Taoist temples in Bangkok and renowned for being the most popular worshipping place amongst the Chinese community in the country.
A lavish Thai lunch is exclusively served at the elegant Jim Thompson Restaurant.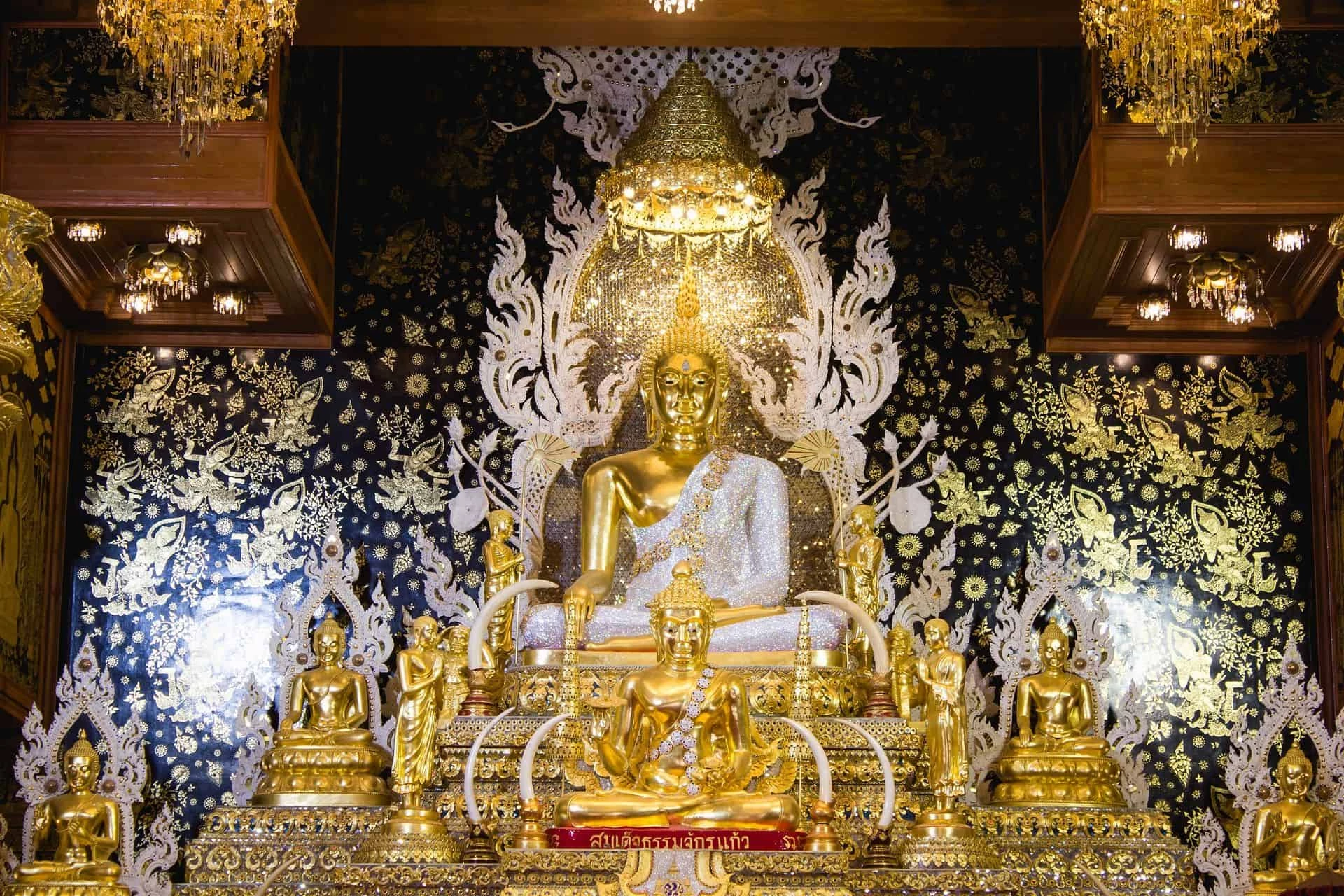 Day 4: Chiang Mai
Fly to Chiang Mai where you'll be met by your local guide who will escort you to your hotel.
In the afternoon, explore ancient Chiang Mai, including its old city walls, gates, moat and markets. After visiting Wat Suan Dok, where the ashes of Chiang Mai's royal family are interred, and the historic Jed Yod temple, you continue to Wat Phra That Doi Suthep, the temple on the mountain, and the most sacred in Northern Thailand. Your experienced guide will explain the story of the temple, the white elephant and lead you around its impressive chedi and show its beautiful murals.
In the late afternoon, the tourist masses have already left the temple grounds and dusk will give a very special atmosphere. After your private blessing ceremony, witness the magical evening chanting of the monks. The tour ends with the spectacularly romantic evening view over Chiang Mai with its millions of glittering lights.
Enjoy an evening out at a traditional Khantoke Dinner. Your meal is served on special, low, circular tables called toke. You are served delicious Northern Thai cuisine accompanied by Northern Thai folk dancing.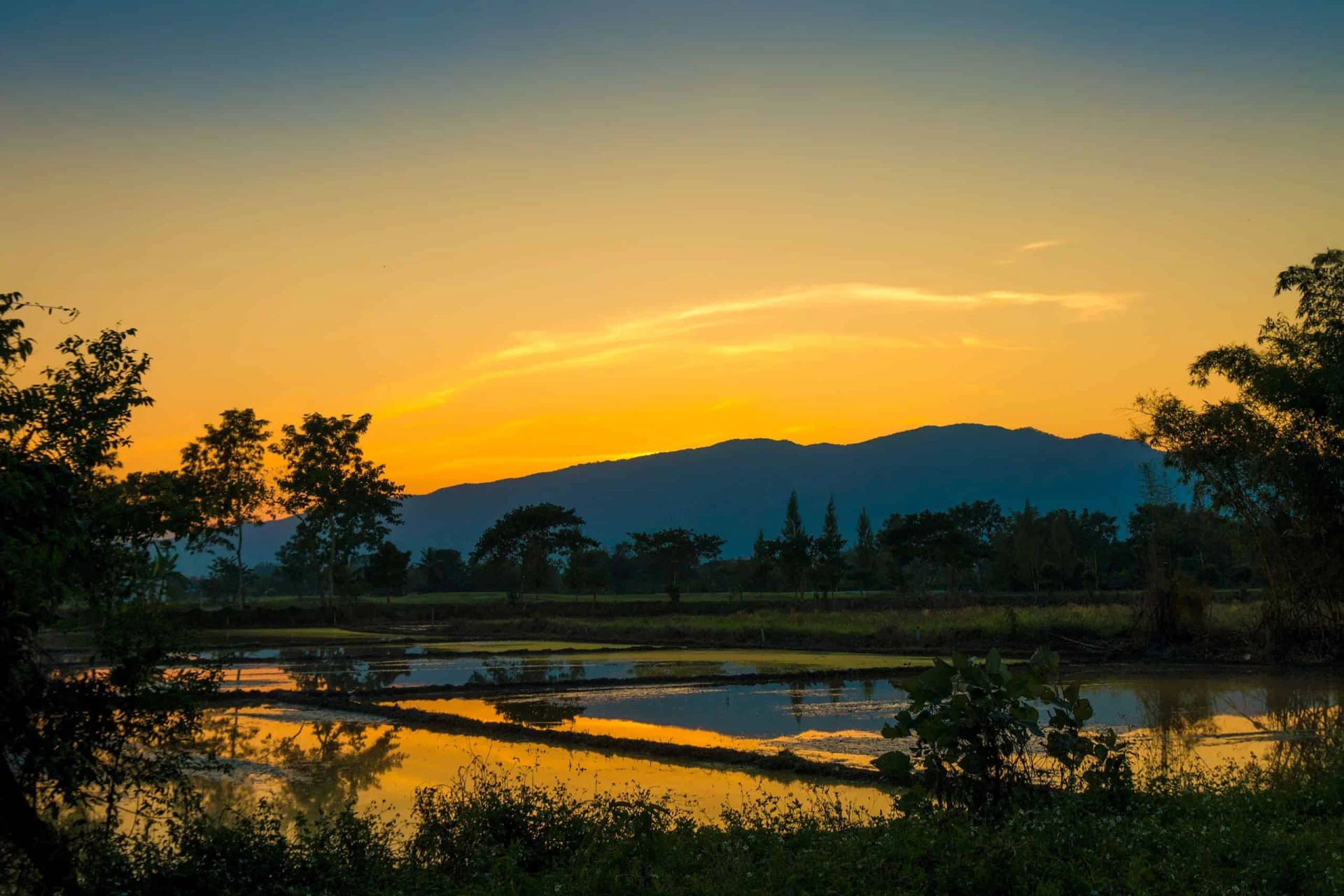 Day 5: Chiang Mai Wedding Ceremony
This morning, you'll be driven to a beautiful northern Thai style teak wooden house and restaurant, surrounded by a nice, relaxing garden with old trees. The house is beautifully decorated in traditional Lanna style, adorned with scented flowers at every corner of the house, keeping the authentic touch and feel of Northern Lanna wedding ceremony. Upon arrival, you'll prepare for the "Lanna" Thai traditional wedding.
Regardless of who you're marrying, you can take part in this ceremony. You will be both dressed in "Lanna" wedding costumes, followed by the morning wedding ceremony with the parade of trays of gifts and flowers. One of you will proceed down the aisle but, of course, this can be customised if you wish.
Then you will get your soul (aka 'Kwan' in Thai) enlightened in order to establish your happy married life. Continue the private blessing ceremony by the head monk. While the sweet scent of incense fills the air, the monk will bless you with water and tie a symbolically 'binding' string around your wrists. End the ceremony by planting a love tree before returning to your hotel.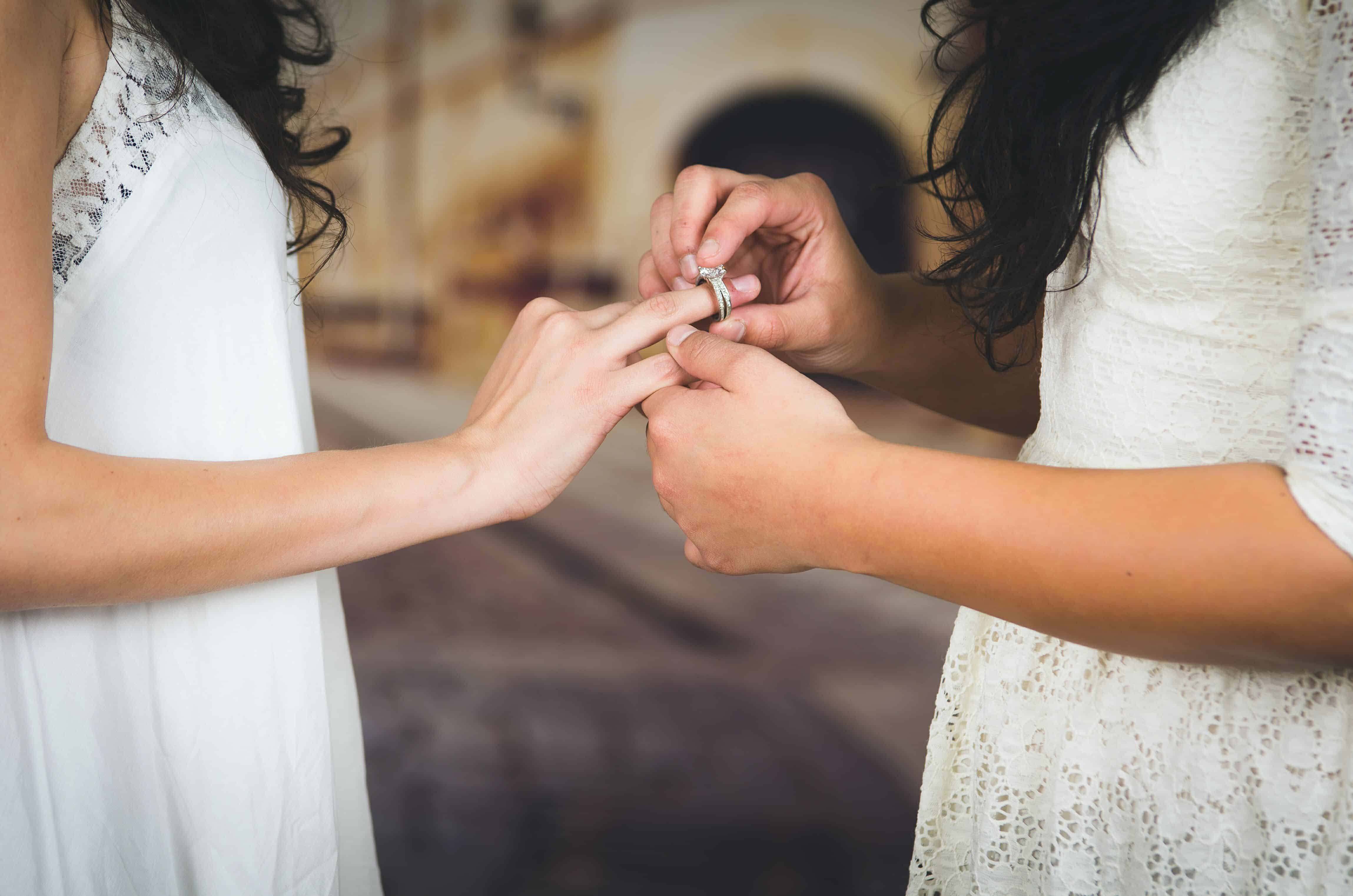 Day 6: Chiang Mai
Today you drive north through the hilly, wooden area on the outskirts of Chiang Mai to the Chiang Dao elephant camp to experience and learn about elephants and a gentle bamboo raft journey down the Ping River.
After lunch, take a scenic local restaurant drive further North to Chiang Dao area where you visit Palaung, Akha and Lisu tribal villages. Living separately from lowland area, the tribal mountain people retain a different culture and way-of-life, unique to every ethnic group.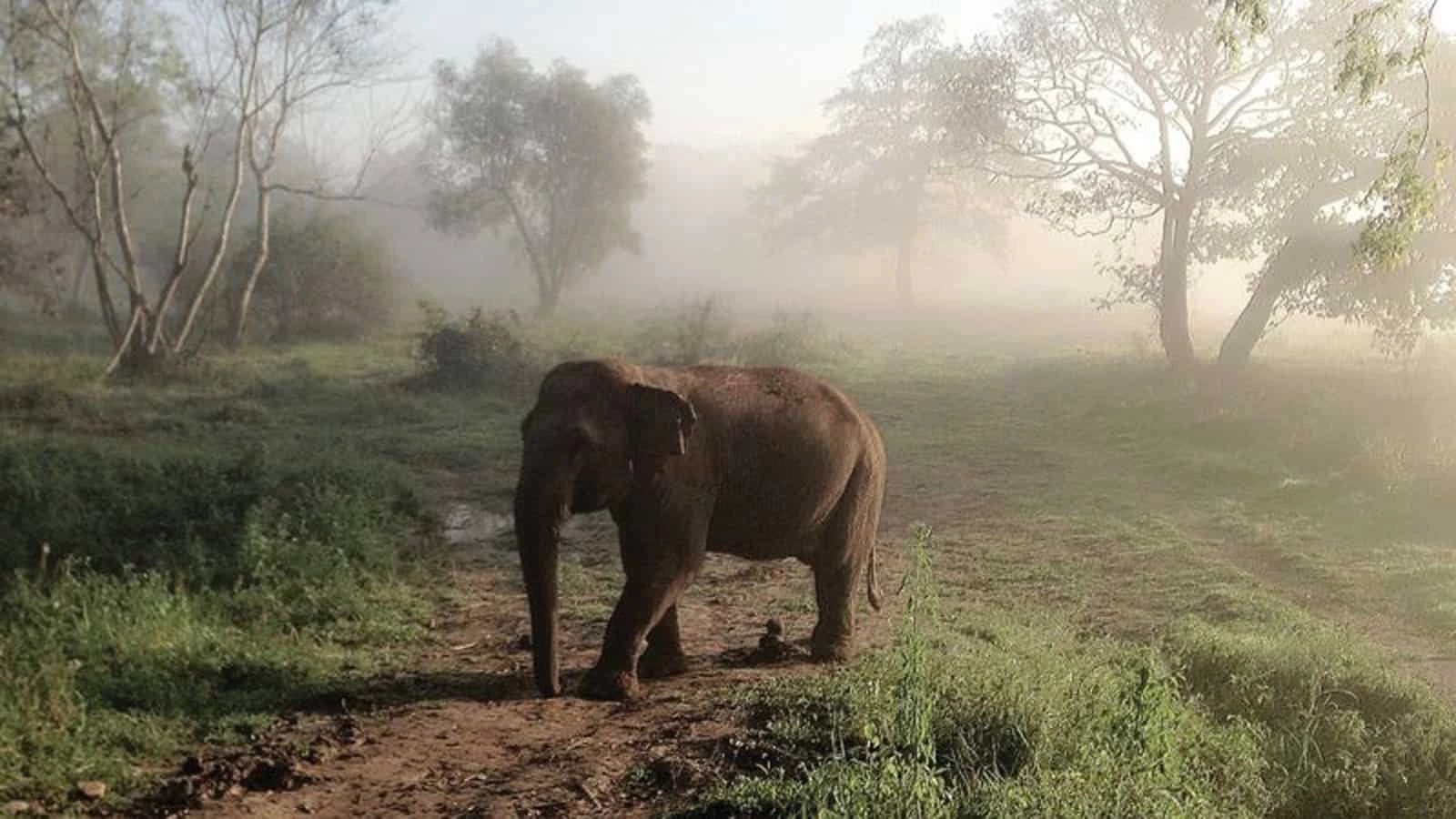 Day 7 to 14: Beach Retreat
After your time in Bangkok and Chiang Mai, it's time to unwind and relax in true style.
You'll fly to one of Thailand's beautiful beach islands like Koh Phi Phi or Koh Lanta to enjoy seven nights of unbridled luxury.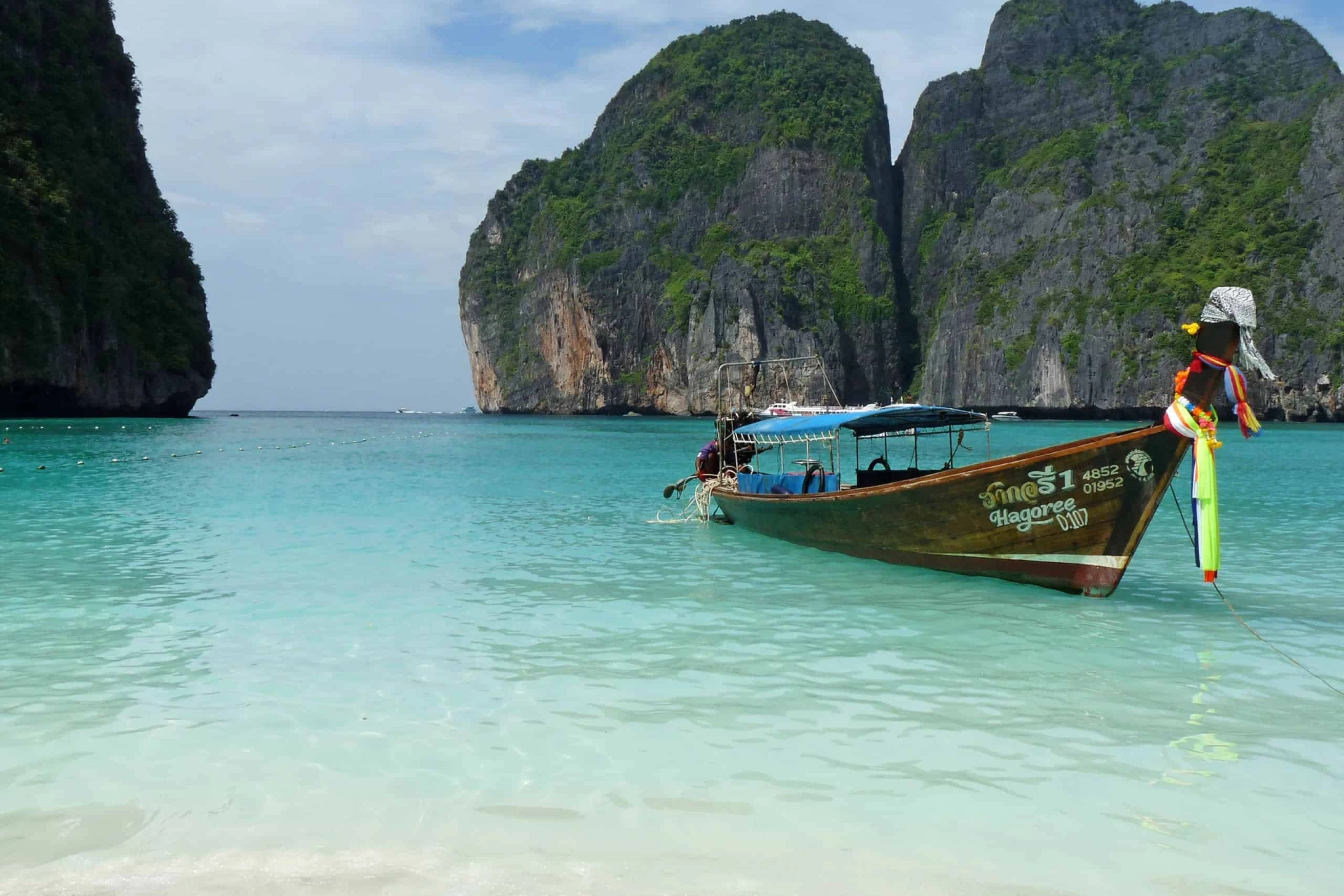 We want to ensure you have the best experience with us so we'll keep working on your itinerary until perfect. You will have your own personal dedicated member of our team who will help build the perfect trip for you.
We pride ourselves in the number of clients that are referred to us by our existing customers. Our 5* Trustpilot rating is important to us, so we encourage you to browse our reviews. They speak for themselves and that's why you are in safe hands.