There's a historical tale around every corner in Egypt. The world has always been obsessed by Pharaohs, hieroglyphics and pyramids. The Valley of the Kings is a walkway directly into the past, which will leave you reeling from its sheer splendour.
Whilst Egypt cannot be highly recommended for gay and lesbian travellers, it is one that is still worth visiting if you feel comfortable doing so simply due to the astounding volume of historical treasures.
Best Egypt Trips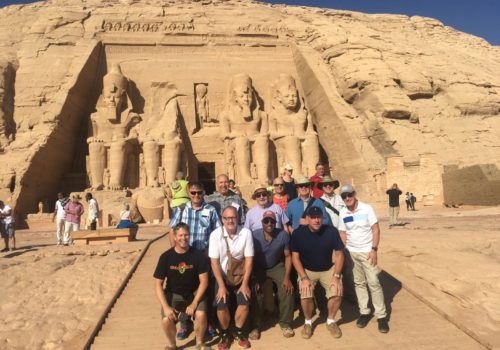 Explore the land of the Egyptians on this wonderful 12-day trip. Start in Cairo, the country's capital. You will then fly to Luxor where we board our ship. Embark on a magical cruise down the Nile, where you will visit...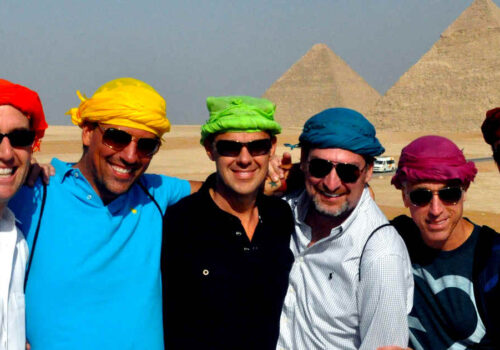 It is said that Cleopatra could speak seven languages and had exquisite taste. Egypt's ancient wise monarch would certainly approve of this trip to Egypt, fit for a queen. This intriguing country of gods and goddesses, pharaohs and fantasies will inspire...
Best Egypt Hotels
From the Blog
LGBT Group Trip: Explore Egypt Along The Nile
Hello and welcome to OutOfOffice.com. You may have heard about us through the grapevine and that's great because that's exactly how we want you to find us. We're hugely excited to be launching this innovative new travel service with a

Long gone are group holidays involving rolling in and out of downtrodden bars every night. Gone are hazy memories of the night before. Gone is the week-long hangover. A new breed of group travel has emerged-the experiential holiday. Of course,

It has been reported that the authorities in Egypt are arresting and detaining members of the LGBT community, having used gay dating apps to track down users. According to lifestyle magazine CairoScene, an unnamed source has said that the Egyptian
Getting to Egypt

Experience the history of Egypt by flying into Cairo. There are also a number of beach destinations in the region such as Sharm El Sheikh and Hurghada.