French Polynesia Weather and Resorts in October
---
October is a great time to visit French Polynesia. The weather is typically dry and sunny, bar a few rainy days. Since it's after the peak season, the resorts are more empty and the beaches are less busy.
Are there any events in French Polynesia in October?
In the month of October in 1789, the HMS Bounty arrived in Matavai Bay, Tahiti. The purpose of the ship's journey was to gather young breadfruit trees for the British Empire. However, the mission was cut short due to a mutiny by the crew, resulting in the destruction of the ship. To commemorate this significant event, a replica of the Bounty is constructed every October, and the story is retold in various interpretations that are well worth watching.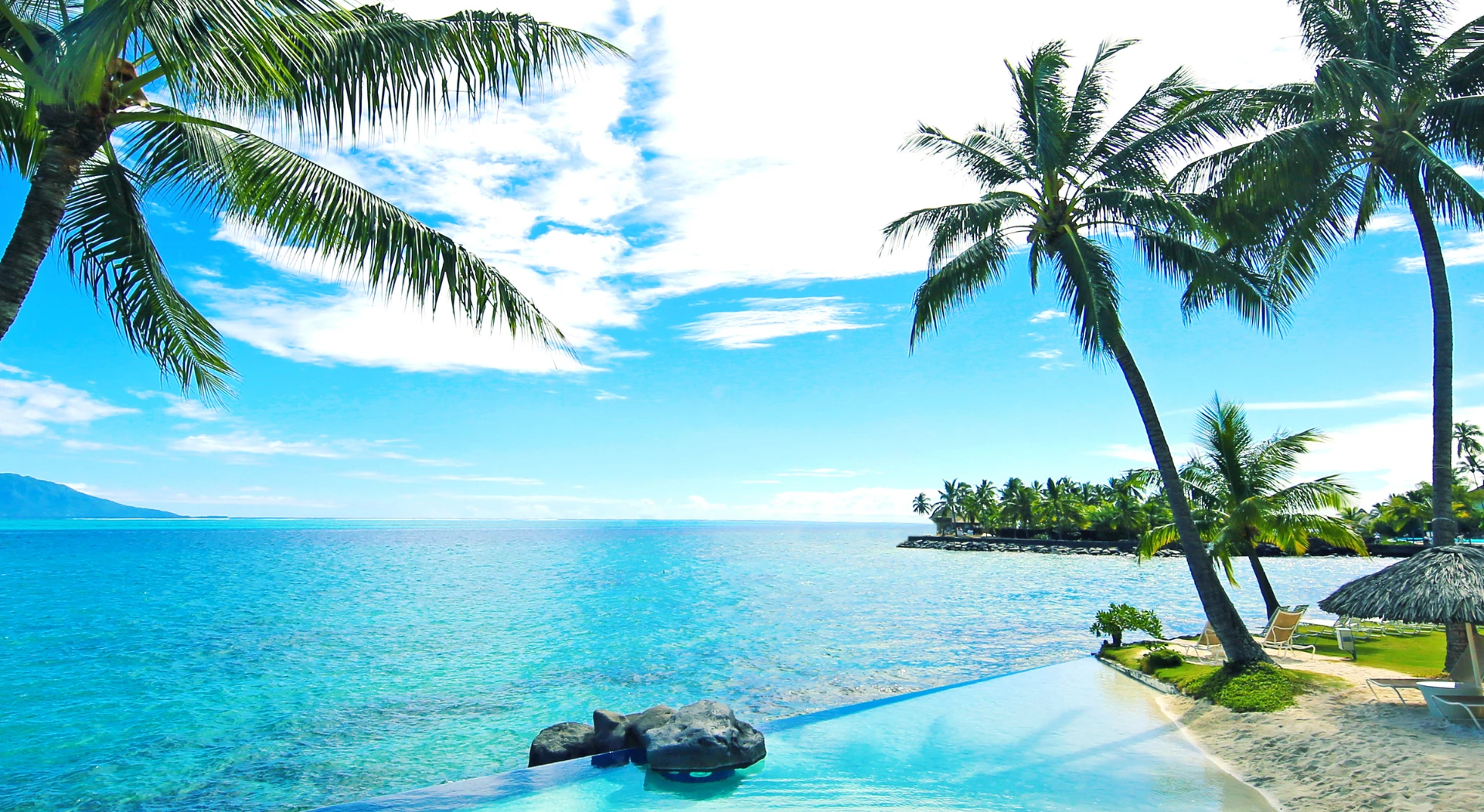 ---
About Out Of Office
Out Of Office is a luxury tailor-made travel company with a focus on delivering exclusivity and inclusivity. Our passion for global adventure is matched only by our deep commitment to delivering exceptional five-star service.
Everything we do is customised and designed especially for you – our valued customer – based on your exact personal requirements. Each member of our team is widely travelled. This means you get access to first-rate travel insights and the best possible advice from our team of luxury travel experts.
---
What's the weather like in the French Polynesia in October?
For those seeking warm and sunny weather, October is an ideal month to visit French Polynesia. However, it is recommended to bring layers for the occasional shower, as well as for the evenings where you'll experience cooler temperatures.
French Polynesia in October experiences fairly warm temperatures with an average maximum daytime temperature of 25.3°C (77.54°F) and a minimum temperature of around 18.8°C (65.84°F) in the evenings.
In October, there's an average precipitation of 103mm (4.1 inches) and around six rainy days. While rain can be present in October, you'll still enjoy 232 hours of sun throughout the month.
Humidity is moderately high during October, with an average humidity level of 76%. With average sea temperatures of around 27°C, it is an ideal month to visit for swimming, snorkelling, and scuba diving.
What's the best resort in French Polynesia in October?
If you're looking to enjoy a sunny and dry vacation in October, French Polynesia is a great option. Let us help you book a luxurious resort now and start planning your relaxing getaway to this little slice of heaven.
We'd recommend a stay at the Le Meridien Bora Bora, a luxurious 5-star resort in the centre of a beautiful lagoon with unbeatable views of Mount Otemanu. In addition to its beautiful setting, the hotel provides a variety of dining options to satisfy every palate. Guests can also enjoy a range of exciting activities, such as scuba diving, snorkelling, and even the unique experience of turtle feeding.