French Polynesia Weather and Resorts in January
---
January is not the best time to visit French Polynesia if you're looking for dry, sunny weather. The archipelago experiences its wet season from the beginning of the year until April. Despite increased rainfall, this also means hotels aren't as busy, and rates are more competitive.
Are there any events in French Polynesia in January?
The islands celebrate Chinese New Year during either January or February each year, with vibrant parades, music, and dancing, adding to the cultural festivities of the region.
Check out our blog post, The Benefits of Visiting The Islands of Tahiti in the Low-Season, to see why we still think this country is definitely worth visiting out of season.
---
About Out Of Office
Out Of Office is a luxury tailor-made travel company with a focus on delivering exclusivity and inclusivity. Our passion for global adventure is matched only by our deep commitment to delivering exceptional five-star service.
Everything we do is customised and designed especially for you – our valued customer – based on your exact personal requirements. Each member of our team is widely travelled. This means you get access to first-rate travel insights and the best possible advice from our team of luxury travel experts.
---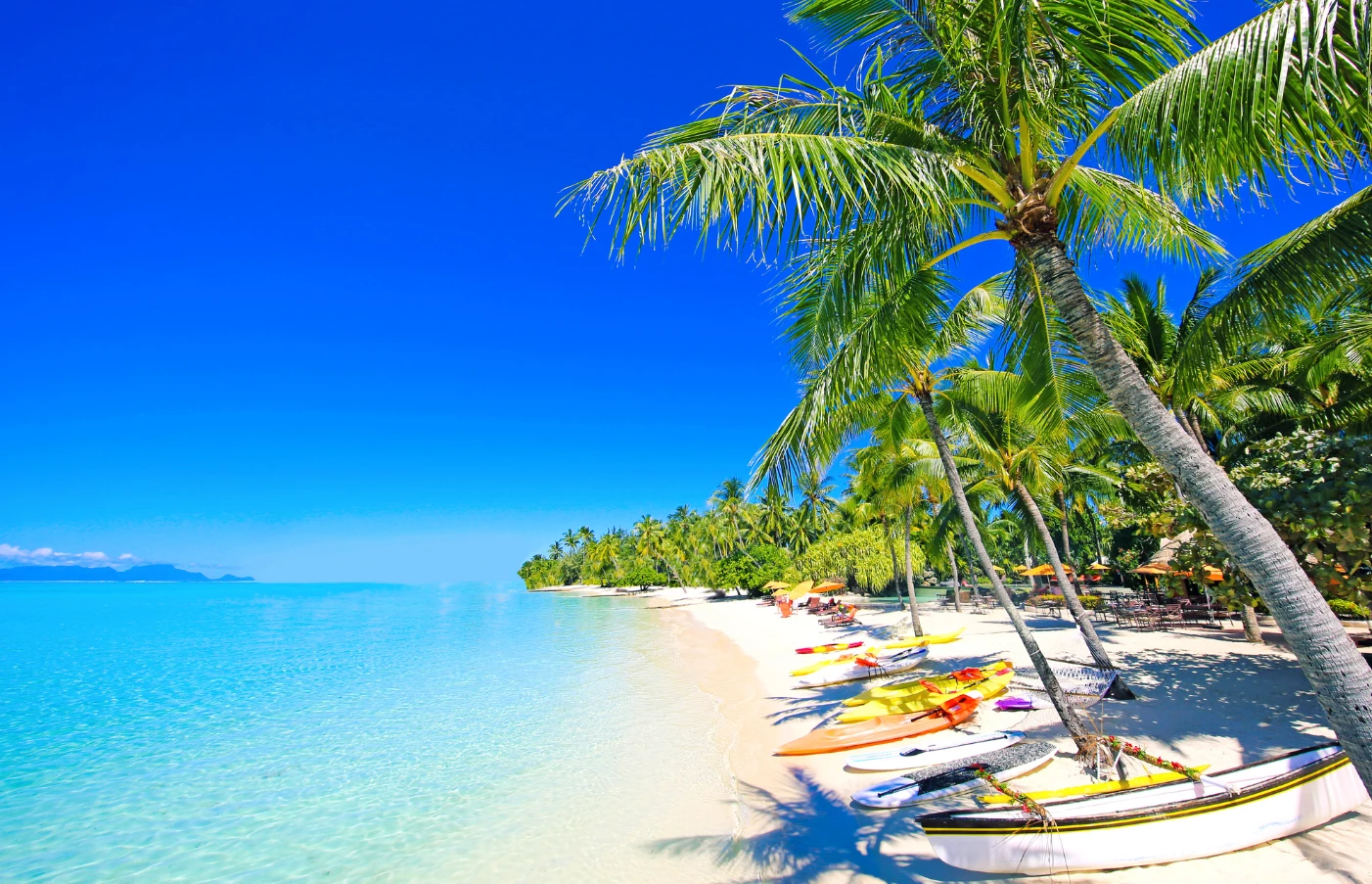 What's the weather like in the French Polynesia in January?
Despite it being during the rainy season, French Polynesia is fairly warm during January. French Polynesia in January experiences warm temperatures with an average maximum daytime temperature of 26.9°C (80.42°F) and a minimum temperature of around 20.6°C (69.08°F) in the evenings.
Being the rainy season during this time, there is an average precipitation of 257mm (10.1 inches) and around 18 rainy days. Despite the heavy rainfall, there are still plenty of sunny days, with 216 hours of sun throughout the month.
Humidity is moderately high during January, with an average humidity level of 78%. It's an excellent month for swimming as the sea temperatures are warm, at around 28°C on average.
What's the best resort in French Polynesia in January?
Visiting French Polynesia in January, you'll want to make sure you're in a hotel that you won't mind having to relax in while waiting for the rain to clear. There's still lots of sunshine during January, so it's best to find a hotel where you can make the most of the sunshine when you can, with easy access to the ocean. So make your reservations now and start planning your peaceful January trip to French Polynesia.
Four Seasons Resort Bora Bora is a sand-fringed idyll in the shadow of Bora Bora's Mount Otemanu. Experience the breathtaking beauty of French Polynesia as you relax in your own private plunge pool and witness stunning sunsets. Take in the mesmerizing night sky of Tahiti or immerse yourself in the vibrant lagoon, home to a diverse array of exotic reef fish and vibrant corals.