This stunning property on the beautiful island of Rhodes has beautifully appointed suites, some with private pools. Located at the idyllic beach of Lardos at the south-eastern tip of the island of Rhodes and just a stone's throw away from the picturesque village of Lindos, Lindian Village is set amidst 60 acres of lush Mediterranean flowers and trees, small rivers and lakes on its own private beach, with spectacular views of the crystal clear Mediterranean.
Ideal for discerning travellers who seek a relaxing holiday in an unpretentious environment with personalised service. Enter into a Greek village, designed with classical, simple, yet elegant architecture, paying tribute to tradition in its most modern interpretation. A stylish escape to the south.
Call our travel experts on
+44 (0)20 7157 1570
Highlights
Cost Category: Gold

A hotel true to local aesthetics with authentic Greek architecture in a minimalist style

A luxury resort directly on the beach and a ten-minute drive from picturesque Lindos

64 suites with private pools or open-air jacuzzis

5 different gourmet restaurants offering vast culinary options

Finger food menu on the beach and by the pool

3 bars

A spa with unique signature treatments, indoor pool, hammam, sauna, jacuzzi and an open-air massage pavilion

Watersports centre, fully equipped gym, floodlit tennis court, yoga sessions

Creche and Children's club operated by Worldwide Kids – a UK registered and governed company so all staff meet UK guidelines

Babysitting available

Wedding co-ordinator on site

Dedicated concierge for all your wishes
More Information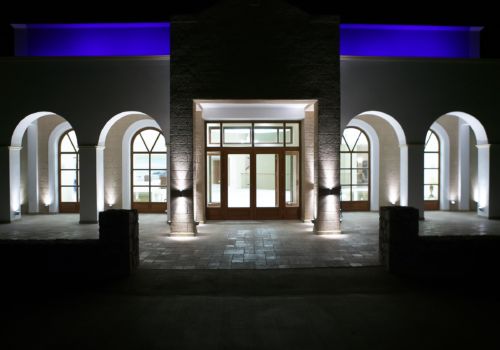 The Spa
The Lindian Village Spa is a key ingredient in helping to make this hotel in Rhodes a haven for total relaxation and rejuvenation.
With an extensive treatment menu, wonderful products and exceptionally skilled therapists and personalized wellbeing programmes, this transcendental Spa in Rhodes has four treatment rooms for massage, body treatments and facials, plus an outdoor open-air pavilion for massages with an extended view of the ocean.
This Rhodes Spa also boasts an indoor swimming pool with hydro jet massage, sauna, Turkish baths and a Jacuzzi for two, where you can relish in our Oriental water treatments.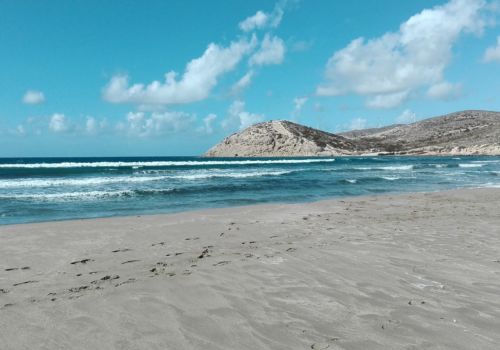 Beaches
There's nothing better than to leisurely enjoy a swim at Lindian Village's private beach with its plush chaises lounges, water sports activities, and all day service from the Pool Bar. Peaceful, quiet and secluded, the glittering sea of the Lindian Village awaits you.
No Rhodian holiday would be complete without some serious beach time. Take a dip in the crystal waters of the Aegean Sea on our private secluded beach, complete with plush chaises lounges and beach beds, served food and drinks daily from the Pool Bar, combined with cool refreshing towels and water sports activities.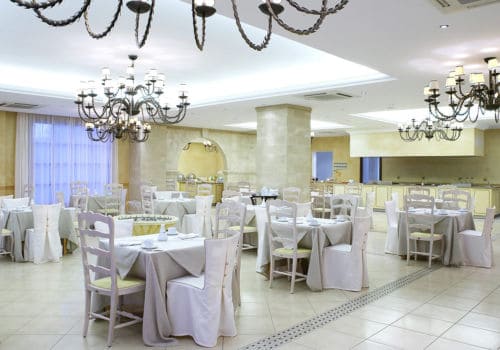 Almante's Restaurant
The restaurant specialises in the blend of Mediterranean and refined International cuisine, superbly prepared and served with flair.
The atmosphere is casual yet cosmopolitan.
Choose from an extensive American buffet breakfast or Dinner buffet with a wide selection of wines from the restaurant's cellar that perfectly match your meal.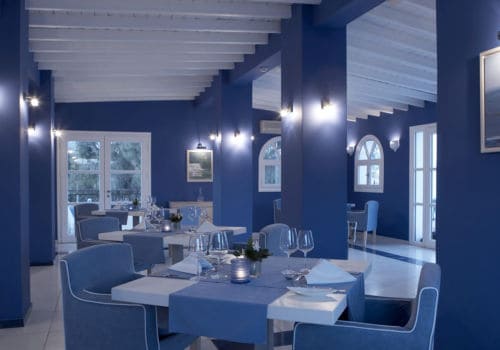 Greek Basil
Experience authentic local cuisine at Basil, the beautiful gourmet Greek restaurant. Olive oil, vegetables, wild greens, legumes, fish and fruit are used to create dishes inspired by both mainland Greece and the Aegean Islands.
Our Sommelier pairs each dish with a Greek wine mainly originating from small but exceptional producers.
Feel Greece and taste refined local delicacies under the star glazed sky with complimentary views of the exuberant Aegean Sea.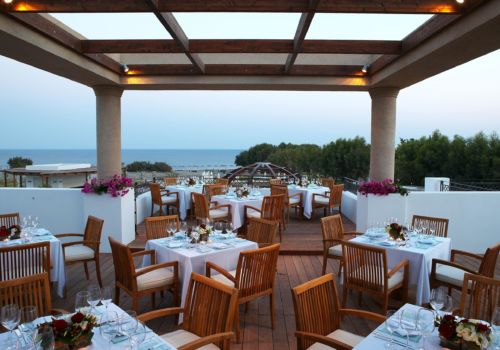 Astroscopus
If romance is on the agenda, head to the al fresco Astroscopus with its commanding views of the Mediterranean.
Feast on an extensive variety of seafood and enjoy the notes of wines from the restaurant's cellar or even more indulge in our champagne selection.