Arguably the most iconic hotel in America, the Chateau Marmont is a byword for bohemia, glamour and Hollywood. It's hosted many of the greatest stars, from Garbo to De Niro. The filmmaker Billy Wilder said, "I would rather sleep in a bathroom than in another hotel". Sofia Coppola's 2010 film, Somewhere, is an ode to the Chateau Marmont. The hotel remains a glamorous destination to this day. Service is helpful but not gushing. There might be more trendy looking luxury hotels in Hollywood, but none have the history of the Chateau Marmont. If the walls of this hotel could talk you'd never stop listening.
Call our travel experts on
+44 (0)20 7157 1570
Highlights
Cost Category: Gold

Historic hotel
Hosted countless major stars
Captures the history of Hollywood
More Information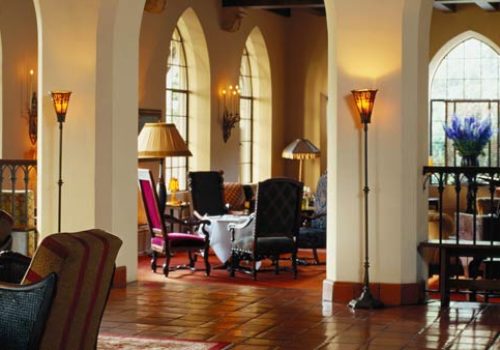 Food And Drink
Chef Rhoda Magbitang creates classic American dishes with locally sourced ingredients. By the 90s, the hotel was enjoying a renaissance. You would see the biggest stars in Tinseltown wining and dining, hosting business meetings and throwing parties. No greater concentration of celebrities could be seen anywhere. This place was practically their office. It is a place to see and be seen to this day. The food is pretty fab too.