Belmond El Encanto is a luxury hotel in Santa Barbara that overlooks the Channel Islands. It's roughly a 90-minute drive from LA and 10-minutes from Santa Barbara. The centre of Santa Barbara is a short walk away. The hotel is in a quiet, tranquil setting. You'll see the Pacific Ocean as you step into the lobby.
There's a decent gym, an infinity pool, a spa with seven treatment rooms and all the amenities you'd expect. Belmond El Encanto is something of a historic hotel and it's welcomed some very illustrious guests, including FDR and Clark Gable. It's proximity to Tinseltown made it an inevitable favourite among the Holywood elite. The aesthetic of the hotel combines Spanish colonial style with a Californian twist.
Belmond El Encanto opened in 1918 and it's been a California favourite ever since. You could imagine parties worthy of The Great Gatsby taking place here.
Call our travel experts on
+44 (0)20 7157 1570
Highlights
Cost Category: Gold

Historic Santa Barbara hotel
Overlooks The Pacific
Central Santa Barbara is easily accessible
Room Options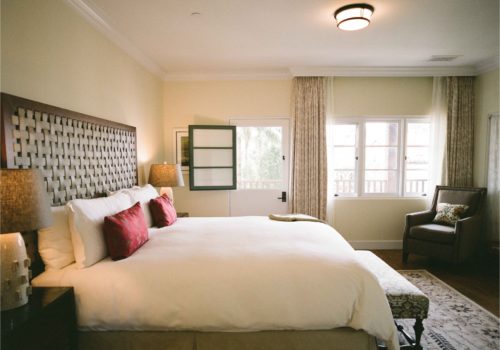 Rooms
There are 92 rooms are suites spread out over manicured gardens. Each bungalow is private – some come with private gardens and some with direct ocean views.
The decor is chic and done in a fairly timeless style. Rooms are furnished with cream green and beige colors.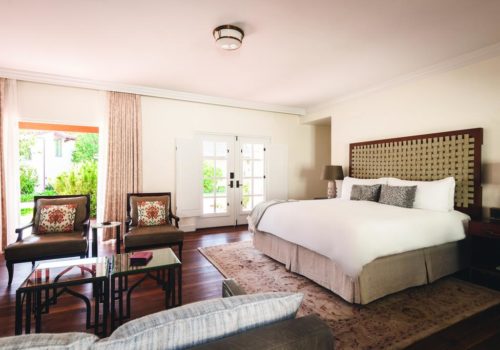 Suites And Bungalows
The suited and bungalows make for the ideal retreat. All have king-sized beds and a separate living area with a fireplace. An ideal place to unwind after you've spent the day exploring Santa Barbara.
Sounds good? Call our travel experts:
+44 (0)20 7157 1570
More Information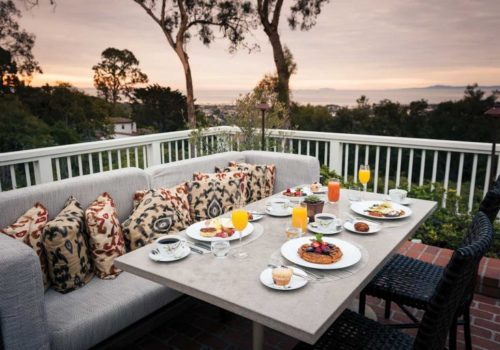 Food And Drink
The restaurant has a large terrace. The food is excellent – seafood is the speciality. Sweeping views of the American Rivera make for a very satisfying dining experience.
Executive Chef Johan Denizot presides over a tight ship. Sometimes he hosts The Wine Masters Dinner Series and serves food sourced from local producers and wine from a local winery.