Brändön Lodge is an intimate Arctic retreat run by two cousins, Göran Widén and Johan Björklund. They grew up locally and consequently have a deep understanding of the local landscape. The property is a 35-minute drive away from Luleå, the largest city in Swedish Lapland. It's a charming drive to the coast which overlooks the Bay of Bothnia and the islands surrounding Luleå.
The property has 15 cabins, saunas and tepee tents. It's a charming, remote setting from which to explore the coast and the fastness of Swedish Lapland. You can choose from a range of activities in the winter months, including island hopping and the Pack Ice Snowmobile Safari.
Each of the cabins faces the sea. The design has a classic Scandi vibe. You can opt for self-catering or full-board options. The property has a restaurant and a living room with a roaring fire. There's very little light pollution so it's an optimal location from which to view the Northern Lights. Seeing them reflected on the surface of the icy sea is a truly spectacular experience.
Call our travel experts on
+44 (0)20 7157 1570
Highlights
Cost Category: Gold

Stay in a remote cabin in Swedish Lapland
See the Northern Lights reflected on the frozen sea
Go Dogsledding and learn Nordic Winter Skills
Ideal for families
Room Options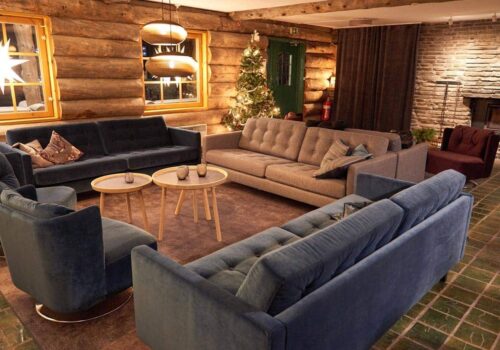 Cabins
You can opt for a 4-day Brändön Lodge Package. This includes all meals, free use of the Aurora cabins, a day learning Nordic Winter Skills, Dogsledding, a Snowmobile tour and more. Enquire for more details about inclusive packages.
A Brändön Lodge Hotel Standard Cabin comes with two bedrooms, a bathroom and a porch overlooking the archipelago. There are two single beds in each room. By adding an extra bed in the lounge you can fit up to five people in a cabin at Brändön Lodge. Self Catering Cabins have a full kitchen.
Sounds good? Call our travel experts:
+44 (0)20 7157 1570
More Information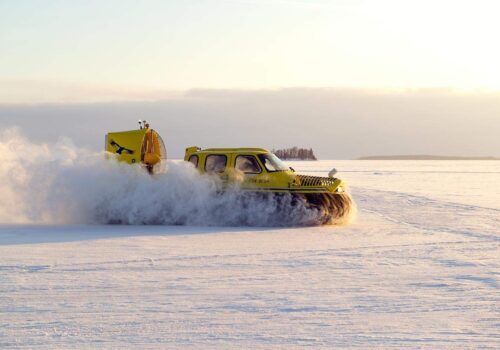 Activities
At Brändön Lodge you can experience all the classic Nordic winter activities. You can go on a hovercraft adventure, snowmobile your way through the archipelago, have dinner under the Northern Lights and go dog sledding. Over summer you can try kayaking, fishing and cycling.
If you're having a romantic trip you can opt for the Aurora Hideaway Dinner in a cabin overlooking the sea. Your meal will be prepared on an open grill. You can also opt for a Luxury Glamping Experience in an arctic yurt. You can also set out on a Reindeer Safari.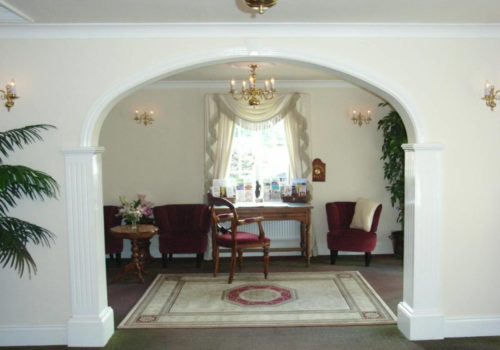 Food And Drink
The hotel has one restaurant in the main cabin. It also has a bar and living area with an open fire. The restaurant is open for breakfast, lunch and dinner. Expect local delicacies such as smoked reindeer and freshly made crips bread. The food is made to the highest standard. Any dietary requirements can be catered for. Advanced booking advised over summer.