Niehku Mountain Villa is located in Riksgränsen in the depths of Swedish Lapland, 200 km from the Arctic Circle. It's on the border between Sweden and Norway, so it's ideal if you're looking for a twin-centre Nordic itinerary. Welcome to an Alpine world of mountains and powdery snow. This is the heart of Lapland. The villa itself offers luxury accommodation and world-class cuisine. It was opened by Jossi Lindblom and Patrik Strömsten, two skiing enthusiasts
It comes with 14 double rooms. The interiors were designed by the celebrated Stylt agency. Niehku – which means "dream" in Sami – is built on the site of the Sweden/Norway trailine's old roundhouse. It's a historic trainline that's ferried iron ore across the region for over a century. Niehku Mountain Villa gives you the chance to experience one of the most remote parts of Lapland in style. It's a true bucket list experience.
Highlights
Cost Category: Platinum

Luxury resort in the fastness of Swedish Lapland
World-class cuisine
Discover Europe's last true wilderness
Excellent wine cellar
Room Options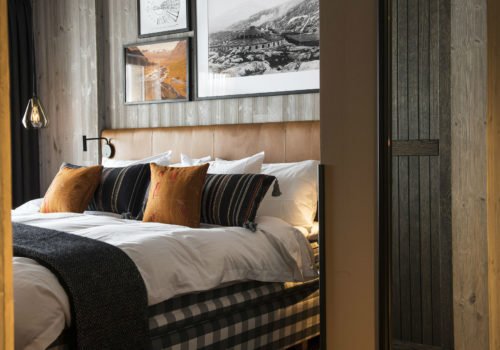 Accomodation
The rooms are very comfortable and well-appointed. The design has a classic Scandi feel. Warmly accented colours and wooden-panelled walls have the classic Swedish country retreat vibe. The rooms are fairly small but you're unlikely to find a more luxurious base from which to explore the wilderness.
More Information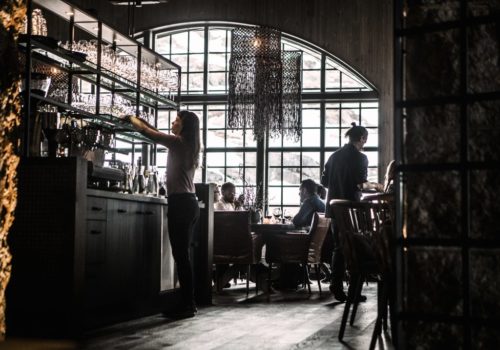 Further Information
Niehku Mountain Villa takes the form of a highly bouji ski lodge, but it's not just for skiing enthusiasts. You can explore the Arctic by hiking with a tour guide. You can also fish, cycle and hunt. Your closest neighbours will be reindeer and polar bears. The only sign of civilisation is the tiny hamlet of Riksgränsen, built when the trainline was established. A helicopter will drop you off at some of the most exciting skiing routes on the planet.
The owners are very passionate. They live and breathe skiing and have a deep understanding of the surrounding landscapes. You'll be exploring places that humans rarely see. If you're a skiing enthusiast this place will be heaven.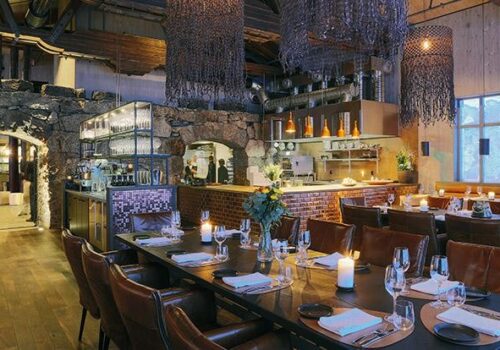 Food And Drink
The food is served to an exceptionally high standard. A hearty breakfast is served each morning to give you the engine fuel you'll need for the day. Lunch may include stewed reindeer. In the evening, the restaurant serves a three-course meal with a premium wine cellar packed with 500 top brands.