Located in the heart of Piteå in Swedish Lapland, Hotel Kust is a stylish addition to the "Swedish Riviera." Across its 43 rooms and 4 suites, the bespoke design has a classic Nordic feel. The shapes, colours and food of Kust Hotel are all inspired by the mighty Pite River.
With soothing pools on the terrace spa, ice baths and dry saunas, you'll have all the luxuries you need without leaving the hotel – including the highest sky bar in Northern Sweden. Here you can enjoy gourmet meals with direct views of the coast of Norrland. Hotel Kust makes for a great base if you're pursuing the Northern Lights.
Highlights
Cost Category: Silver

Fine dining with views of Norrland
Spa treatments
Bespoke design
Terrace pools
Sky bar
More Information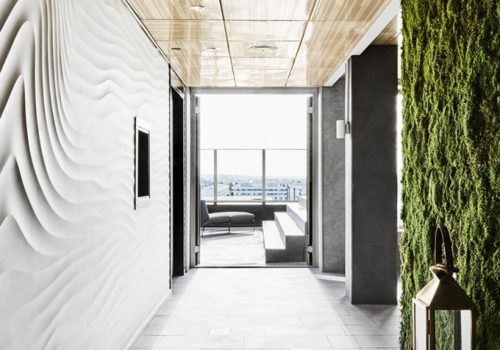 Spa
KUST Spa offers a range of hot and cold treatments. You can go from the heat of the sauna to an icy bath. With body and soul back in synch, you can enjoy a glass of champagne in the spa lounge.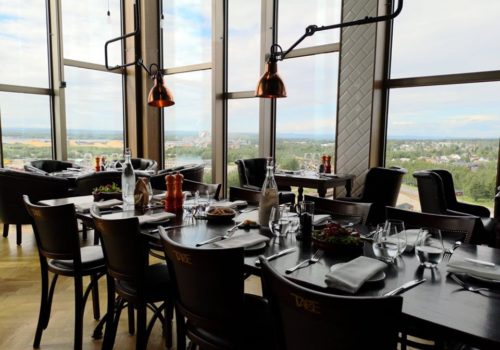 Food and Drink
The Resaurange Tage uses seasonal ingredients from local and international farms. All meals are matched with the finest wines.
Just above on floor 14, Bar Tage awaits you. Excellent aperitifs and cocktails are to be had as you enjoy the finest view Lapland Piteå has to offer.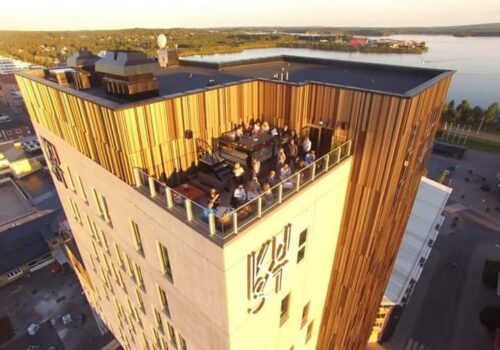 Further Information
Situated in the Eastern parts of Swedish Lapland, Piteå is a rural gem of a town. Surrounded by rivers, sea and forests, Piteå is a popular tourist destination.
In the summer, enjoy the delights of the midnight light – the sun does not set. The arctic light of the winter offers wondrous light shows, even in the deep darkness. Pack your warmest winter coat if you're visiting to see the Aurora Borealis. We'd also recommend a boat trip. Jump on board the icebreaker and break through the ice for astounding views of Lapland.