This luxury resort in Phuket combines contemporary design without a classic Thai sensibility. It's located on Coconut Island, just a few minutes from the mainland. This island was discovered by shipwreck explorers many centuries ago. It still has an air of mystery to it, and it's very private.
There are, however, excellent dining options and bars, not to mention 5-star amenities. You'll have no trouble finding things to do if you like to stay active. There are many activities to choose from including Muay Thai and Aqua Aerobics. The hotel is also very eco-friendly.
Call our travel experts on
+44 (0)20 7157 1570
Highlights
Cost Category: Silver

Located on a secluded island
Great value for money
Very stylish
More Information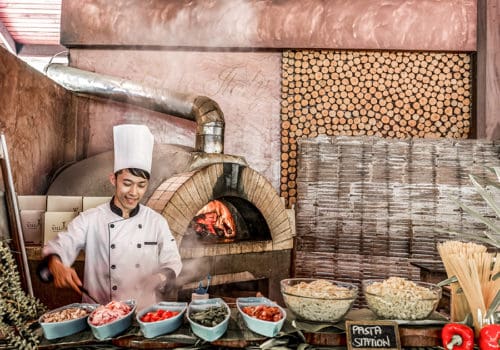 Dining and experience
Koko
This restaurant and bar offers Asian fusion cuisine with a focus on Japanese dishes. With an upscale setting with an unending view of the ocean, you couldn't find a more romantic place to eat.
Kabang
A restaurant on the beach front, Kabang is the first sight to greet you as you step off your boat. This restaurant specialises in Thai cuisine with an artistic approach, making its food as beautiful as it is flavourful.
Kucina
Kucina has an international menu with a focus on Italian cuisine.
Kahtor Spa
Kahtor Spa offers a variety of services from the more traditional Thai massages to more modern hydrotherapy pool treatments. Their fitness centre offers complimentary yoga sessions and Muay Thai classes.