Zeavola Resort is located on one of the major islands in an archipelago of six islands. The superb scenery of the islands includes high hills with jutting cliffs surrounded by marvellous beaches and emerald sea, hiding underneath a bank of coral reefs and colourful marine life.
Reached by sea from Phuket, this beautiful resort is just the ticket for those of you wanting to switch off. Popular places for diving, snorkelling and kayaking, The Phi Phi Islands are known as the kingdom of undersea flowers, with many tourists travelling to dive to see various kinds of fish, colourful flowers and beautiful coral reefs. It is easy to see why Phi Phi is one of the most popular destinations in Southern of Thailand.
Highlights For Zeavola Resort
Cost Category: Gold

Remote location
White sandy beach
Beautiful beachfront rooms
Won World's best sustainable boutique award
Great diving

MAKE AN ENQUIRY
Room Options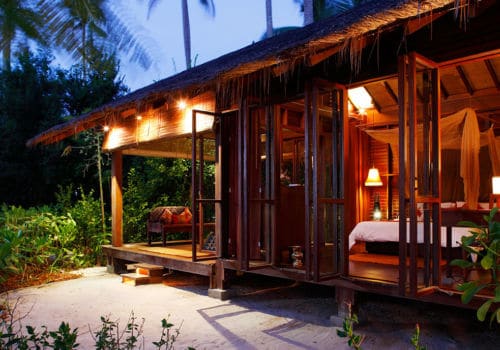 Village Suite
The Village Suites are in the heart of Zeavola's luscious gardens. Follow white sand paths to get to your room. Enjoy the splendid outside living room, relaxing on the double daybed. Then get a perfect night's sleep in the comfortable king-size bed.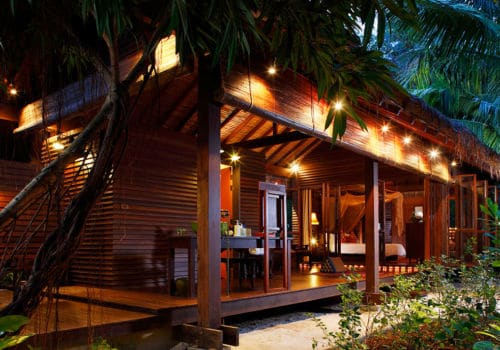 Garden Suite
The 60 sqm Garden Suite is luxurious yet beautifully simple. With cosy bamboo blinds and that feeling of being outdoors, enjoy a relaxing stay in this beautiful room.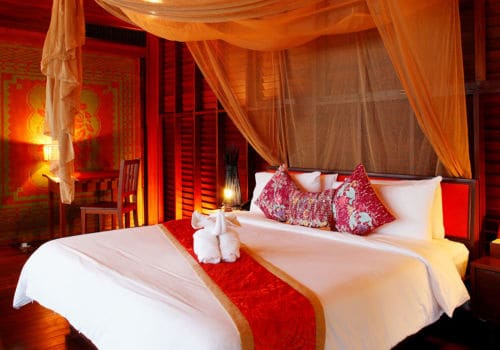 Beachfront Suite
Zeavola's Beachfront suites are exactly that – on the beach front. With only three rooms like this, they are in a prime location tucked away at the edge of the resort. Relax and gaze in delight at the white sand and glistening Andaman Sea in absolute comfort and indulge in luxury amenities from snacks and refreshments to beautifully scented bath products.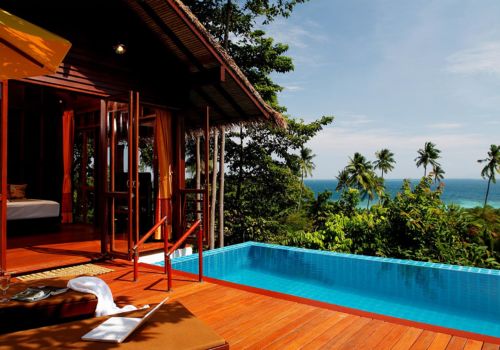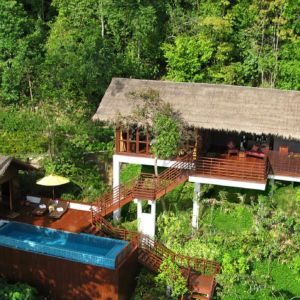 Pool Villa Suite
The pinnacle in luxury. The Pool Villa Suites at Zeavola in Koh Phi Phi offer incredible 180-degree views of the rainforest and sea. They are extremely private and ideal for honeymooners to cocoon yourself away for days. Enjoy intimate outdoor showers, champagne in the pool and spa treatments galore.
The rooms are arranged over split level for both lounging and sleeping and this will undoubtedly be a stay to remember.
About Zeavola
Zeovola Resort is a Thai rural village concept built with teakwood. This charming resort is a romantic retreat with only 53 villas located on Phi Phi Island's north coast. Blending traditional Thai influences and a charming feel of rustic Thailand with more contemporary touches, relax amongst the lush tropical garden and enjoy the beautiful beach-front location.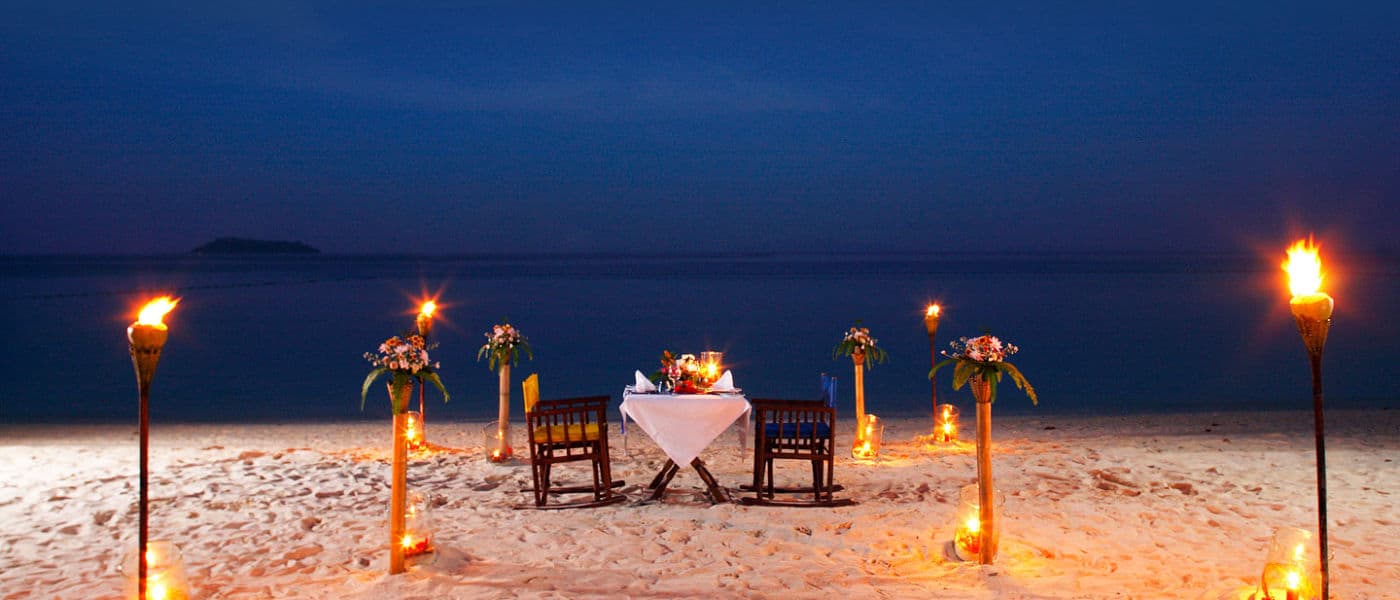 The Spa at Zeavola
From body scrubs to exquisite massages, the spa at Zeavola resort in Koh Phi Phi is sure to help you unwind and relax even further.
Enjoy your spa experience further in the steam room, sauna, spa gym and beauty salon and treat yourself and your loved one.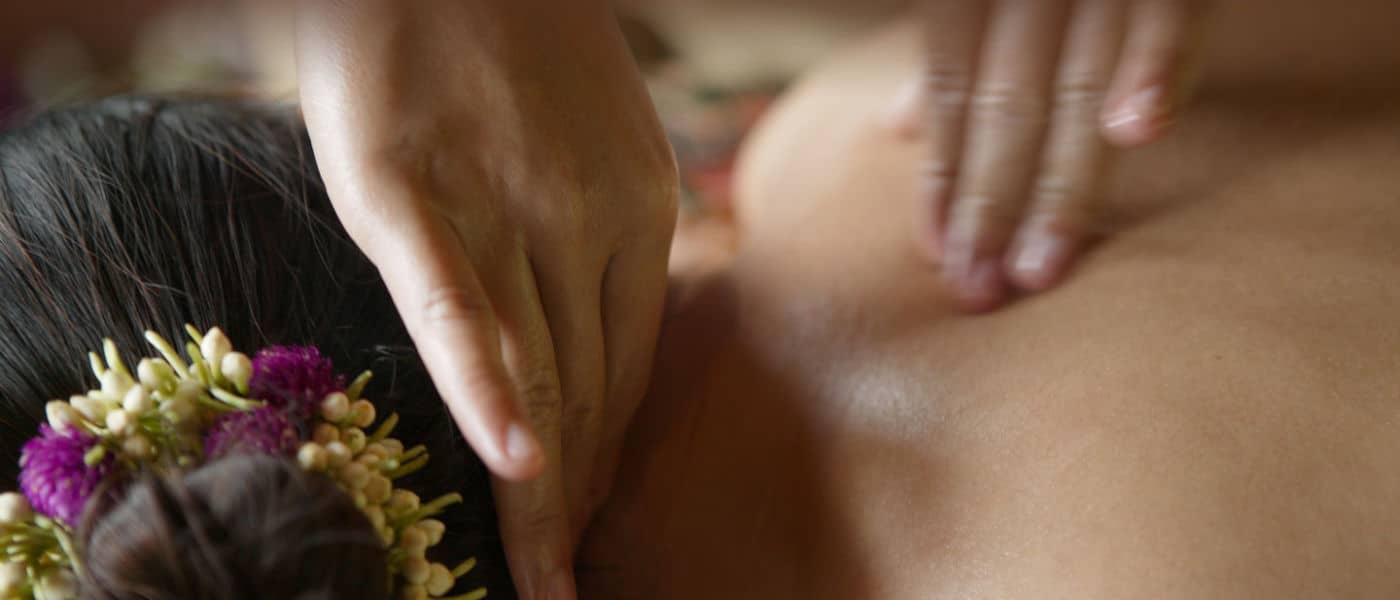 Dining
With two exquisite restaurants, Zeavola caters for many tastes.
Tacada has a beachfront location which specialises in Mediterranean cuisine as you look out over the Andaman Sea. Meanwhile, Baxil offers authentic Thai cuisine and is one of the best restaurants on Phi Phi Island.
You can order food from either menu at both restaurants as well as enjoying in-room service from both menus.