Iniala Beach House brings a new level of luxury to Phuket. Featuring the work of renowned designers from around the world, including A-cero from Spain, the Campana Brothers of Brazil and Thailand's Eggarat Wongscharit, the resort is considered to be a masterpiece of design. The otherworldly style calls to mind The Fifth Element. Penthouses come with "floating" furniture and stunning beds that look like avant-garde artworks. The services on offer include private chefs, chauffeurs, PTs and nannies.
Iniala is located on Natai beach. It's a remote location surrounded by little but fields and wildlife. Many guests arrive at the hotel by private plane. This is one of the most luxurious resorts in Asia and a favourite haunt of the Kardashians.
More information
Fully equipped gym with custom made Muay Thai boxing ring
Private spas
Separate kids hotel for families
Immersive dining experience
State-of-the-art design
Thailand is only becoming more hospitable and welcoming to visiting LGBTQ+ tourists. Whilst also the case throughout the general population, amongst the country's younger population especially, the issue of gender and sexuality is very much accepted and Thailand is now one of the world's most popular destinations for gay travelers.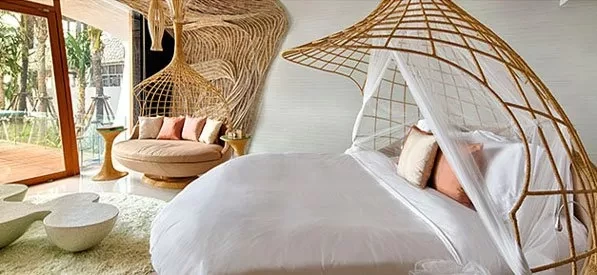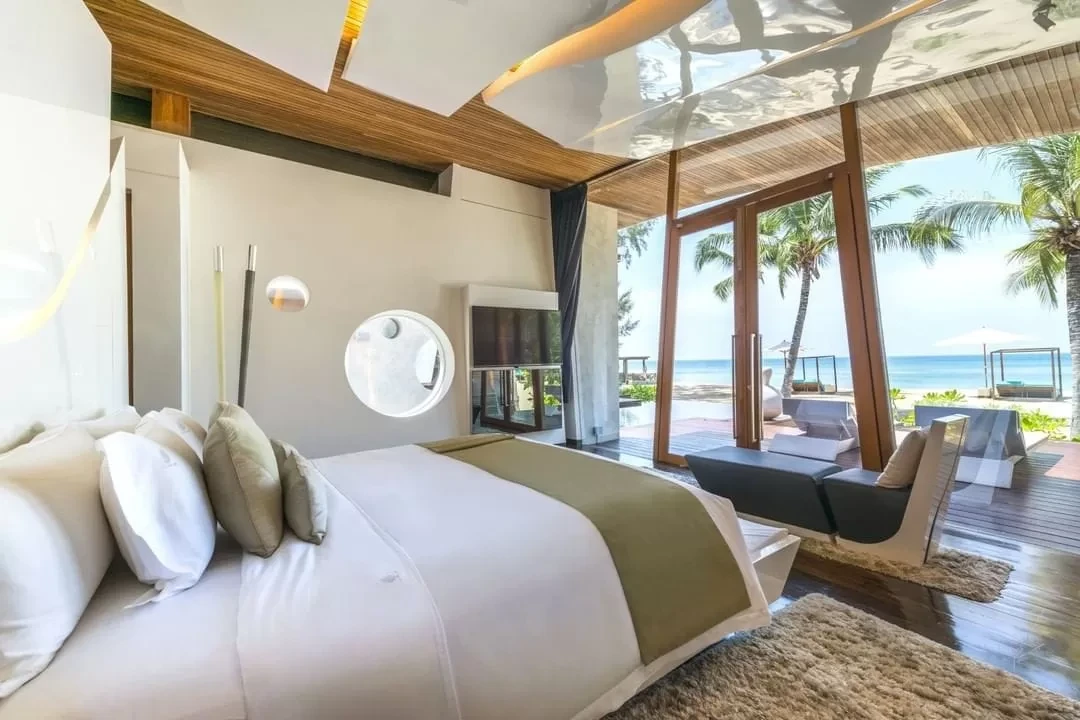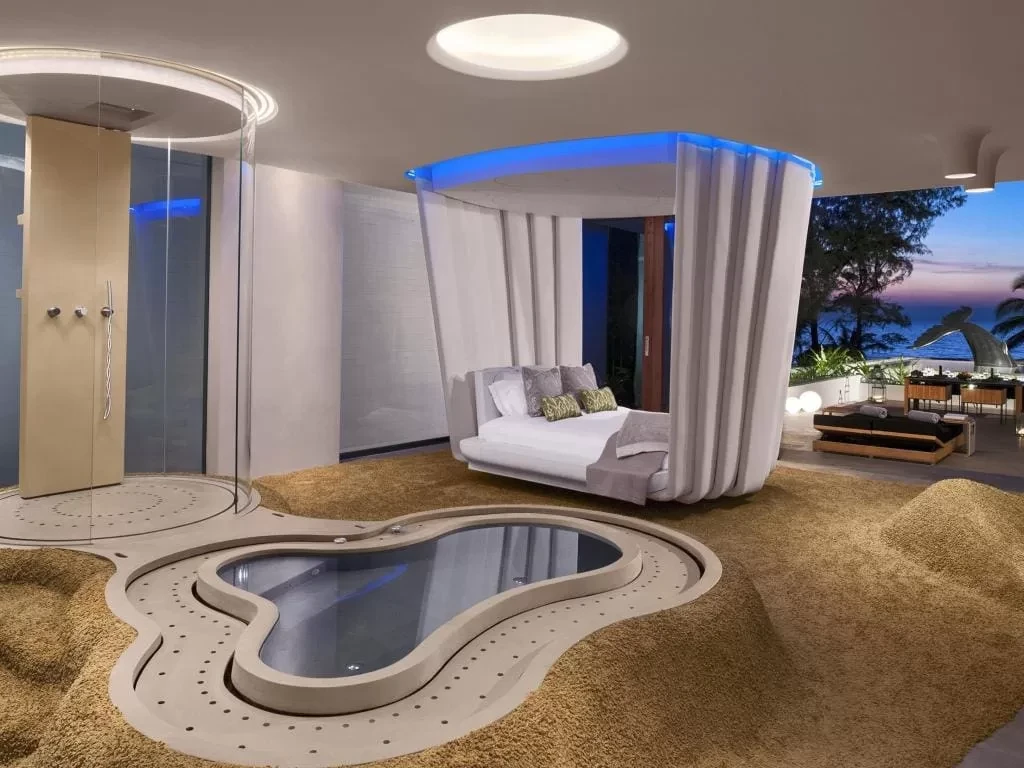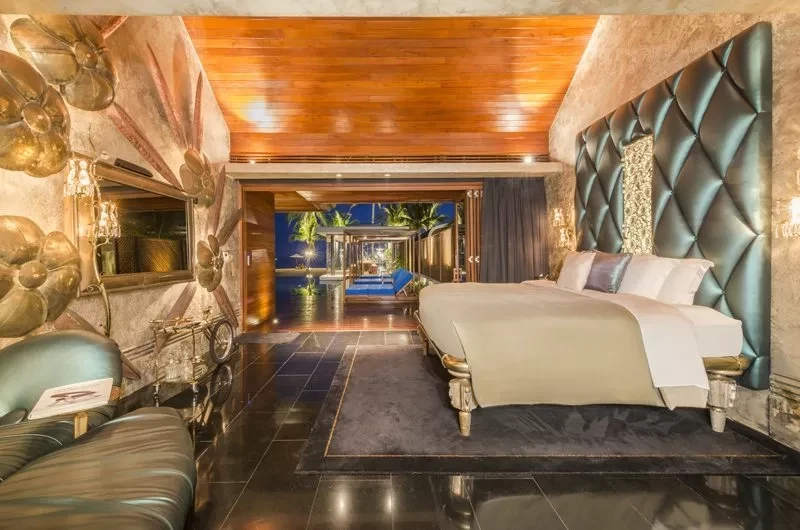 Designed by Eggart Wongcharit, the Villa Siam is inspired by the aesthetics of Buddhism and Thai culture. With a suspended bed and sofa, hanging by wicker bamboo, and a private spa, the villa offers a uniquely Thai experience of luxury.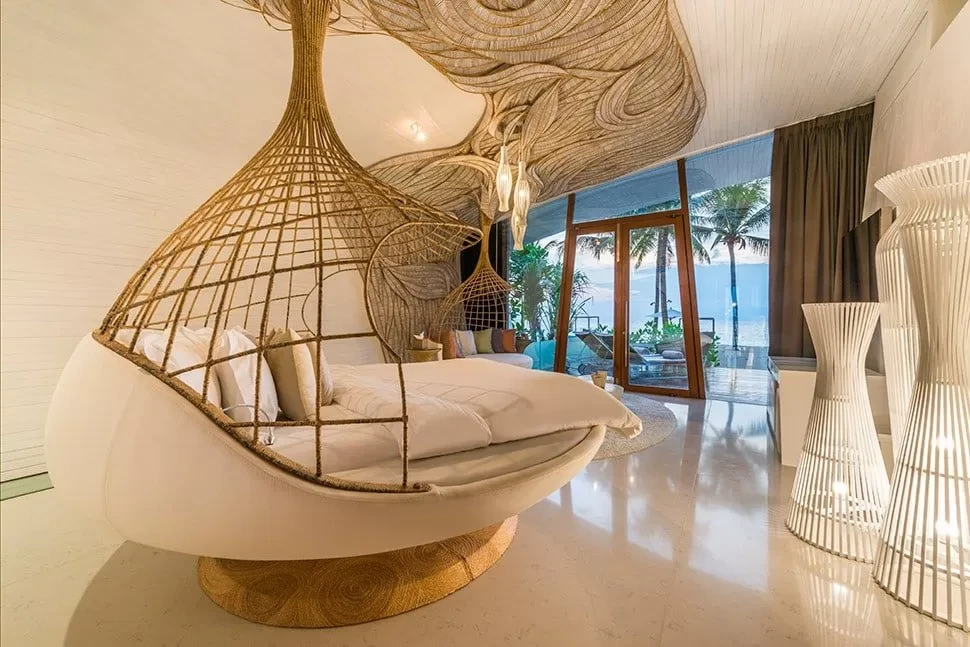 The penthouse overlooks the Andaman Sea. It opens onto a 250 square metre terrace and a large private swimming pool. The pool protrudes into the villa, combining outdoor and indoor living.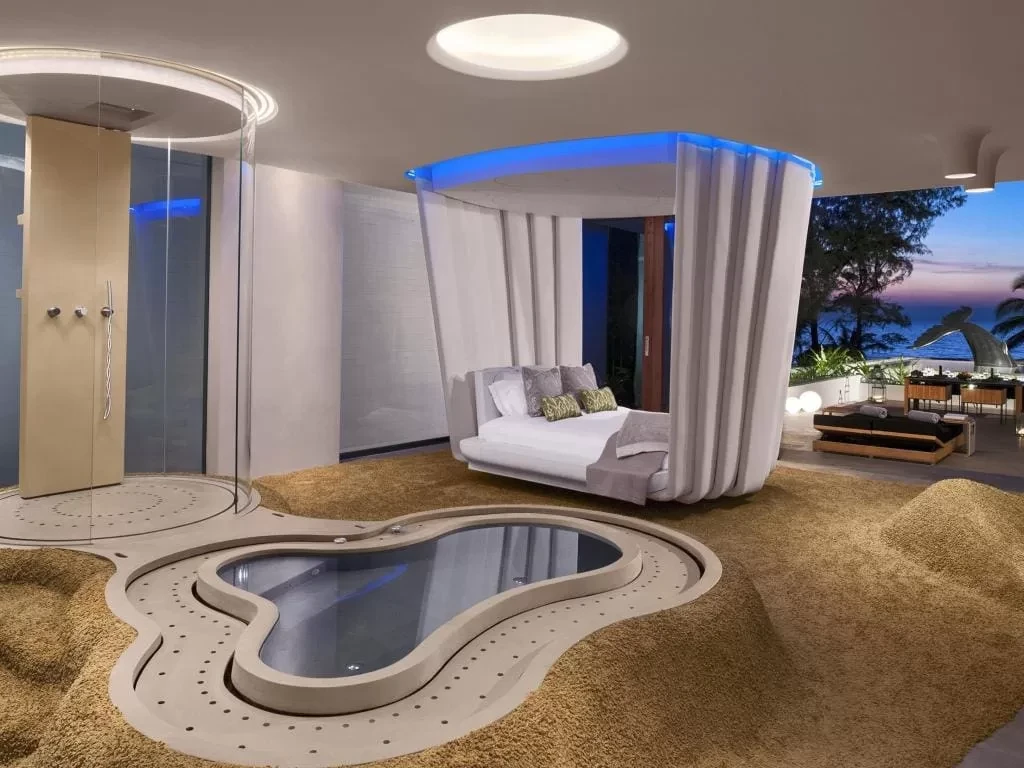 The Collector's Villa is one of the best luxury villa experiences in Asia. The bed alone is worth over a hundred grand!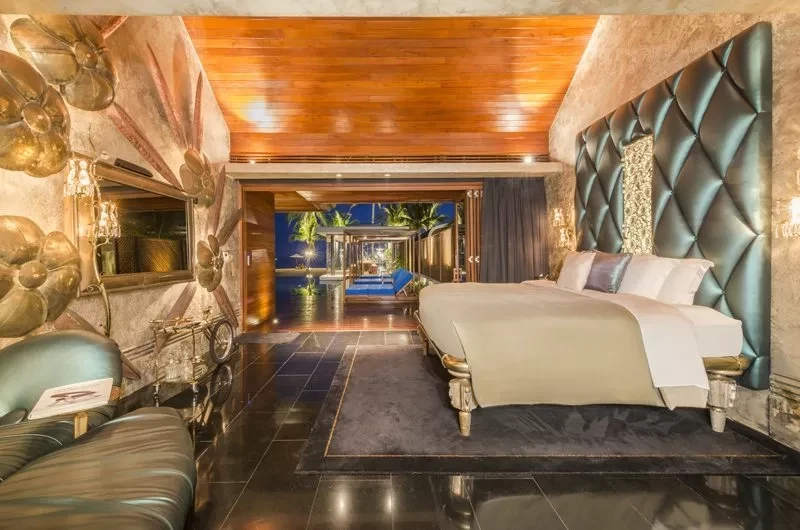 Each of the three beachfront villas has three bedrooms, en-suite bathrooms, dining areas, artfully designed living spaces, outdoor pools and private spas.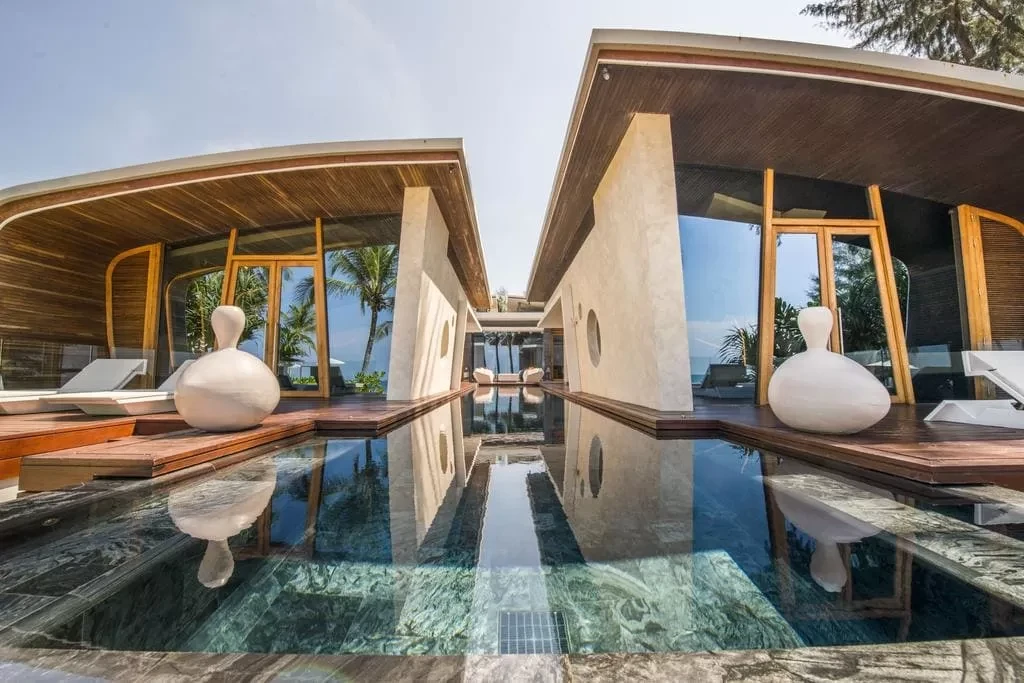 Dining Options
Esenzi
Executive Chef Tim Butler presides over Esenzi, a seafood restaurant serving Thai cuisine to the highest standard. He was formerly at the helm of the EatMe restaurant in Bangkok, listed as one of the 50 best restaurants in Asia by San Pellegrino.
Beach Barbeque
For a more casual dining experience, the Beach Barbeque. You can have a candlelit dinner of grilled meat and seafood.
Oysters & Champagne
Oysters and champagne are always a good idea. You can feast on the finest Kumamoto oysters at the beachfront lawn and make your way through a bottle of Lombard Champagne NV.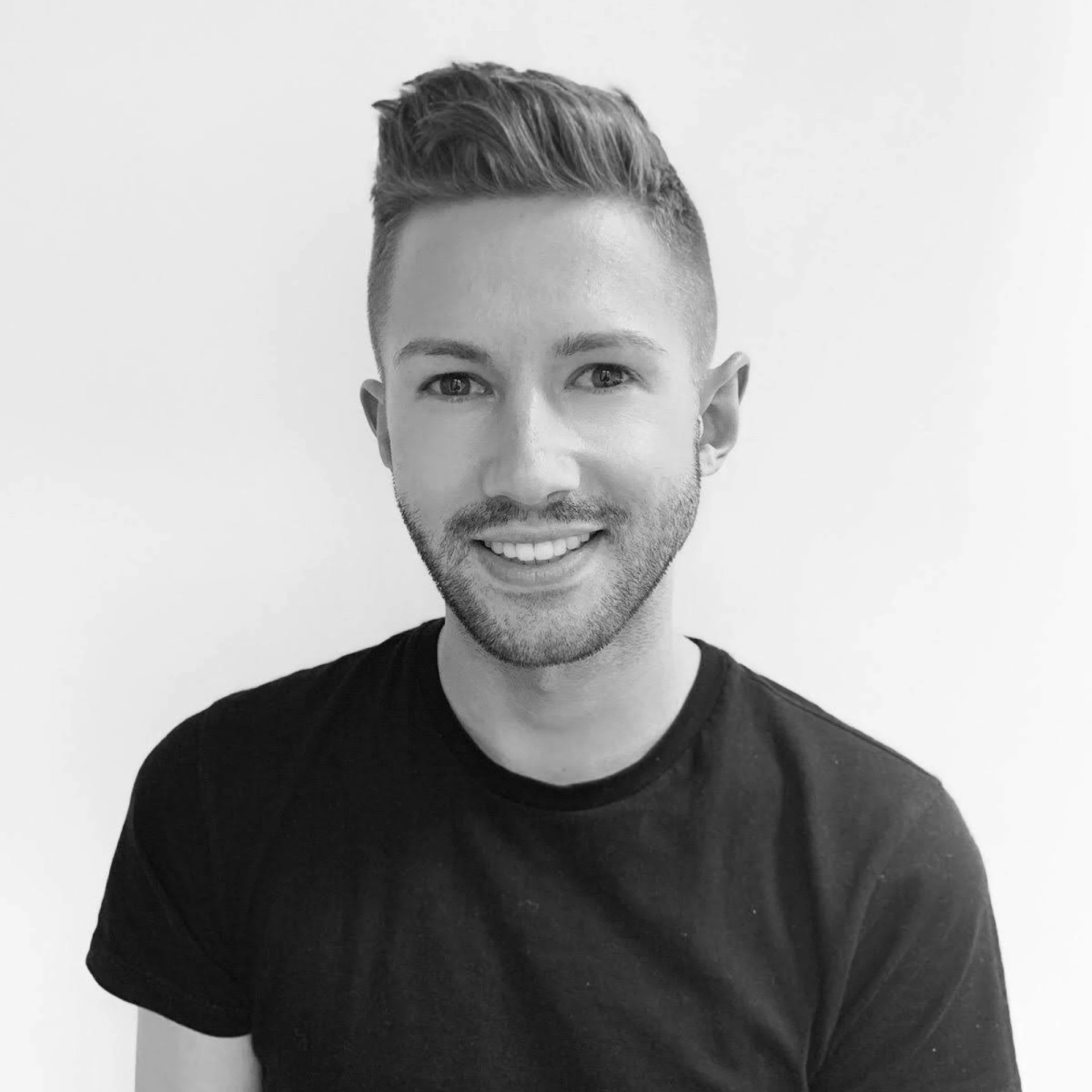 Jaike Rowe
Luxury Travel Expert
---
"Don't let the image of backpacking and hostels put you off visiting Thailand. There is no shortage of luxury resorts for you to choose from, each with unique character and charm. "
Contact us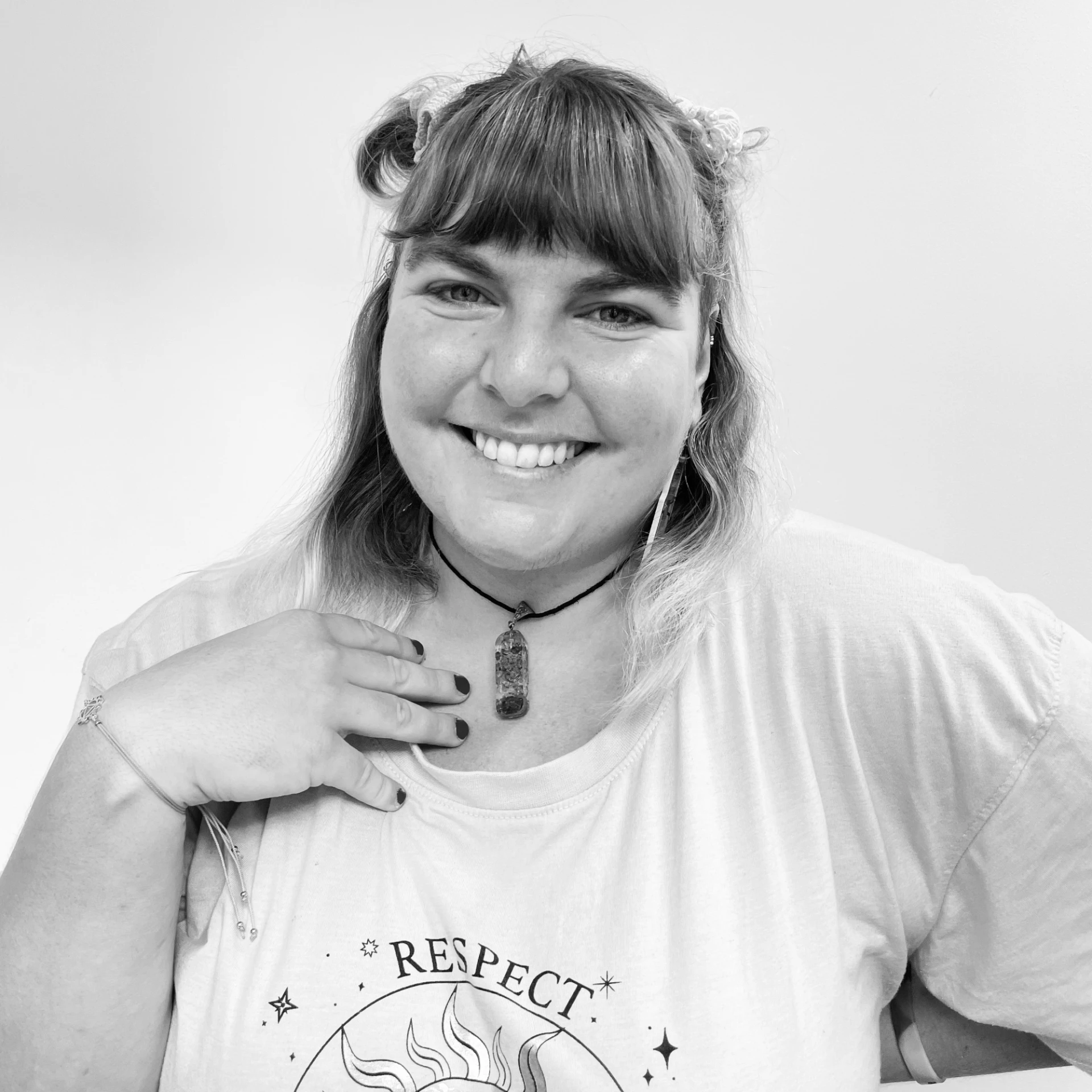 Maria Gardner
Luxury Travel Expert
---
"When it comes to romantic getaways in Asia, you can't beat Thailand. The otherworldly landscapes of the south provide the perfect backdrop to a dream couples vacation or honeymoon. "
Contact us
We want to ensure you have the best experience with us so we'll keep working on your itinerary until perfect. You will have your own personal dedicated member of our team who will help build the perfect trip for you.
We pride ourselves in the number of clients that are referred to us by our existing customers. Our 5* Trustpilot rating is important to us, so we encourage you to browse our reviews. They speak for themselves and that's why you are in safe hands.
Make an
enquiry
---
Email
info@outofoffice.com
To start planning your trip, please call us or complete the enquiry form and one of our team of experts will contact you as soon as possible for an initial consultation to discuss your travel plans in more detail.
All the prices on our website do not include flights. We can, of course, arrange them for you.