Nestled along the sheltered west coast of tropical paradise, Sofitel Mauritius L'Impérial enchants all who sojourn these beautiful waters. Explore the emerald gardens that spill onto sugary sand and the placid sea. Swim among colourful fish and coral reefs. Relax on a beach bed and watch the setting sun paint the sky.
More information
 WIFI/Internet Access 
 Private outdoor parking
 Accessibility for people with reduced mobility 
 Services for children 
 Air conditioned 
 Reception open 24 hours a day
 Early check-in/Late check-out 
 Dry cleaning / Ironing
 Boutiques/shopping 
 Porter
Whilst same-sex sexual activity is prohibited by law, discrimination is largely banned in regard to the LGBTQ+ community – making Mauritius one of the few African countries to offer anti-discrimination protections to LGBTQ+ people. The country is one of 96 to have signed the "Joint Statement on Ending Acts of Violence Related Human Rights Violations Based on Sexual Orientation and Gender Identity" at the United Nations, condemning violence and discrimination against LGBTQ+ people.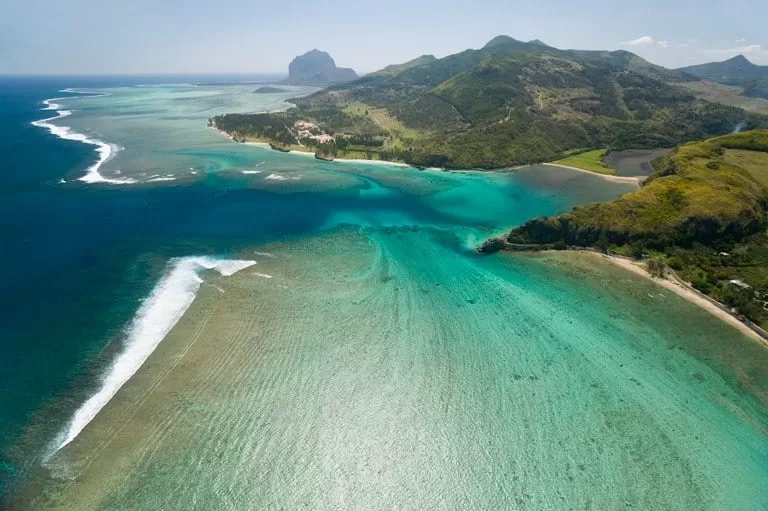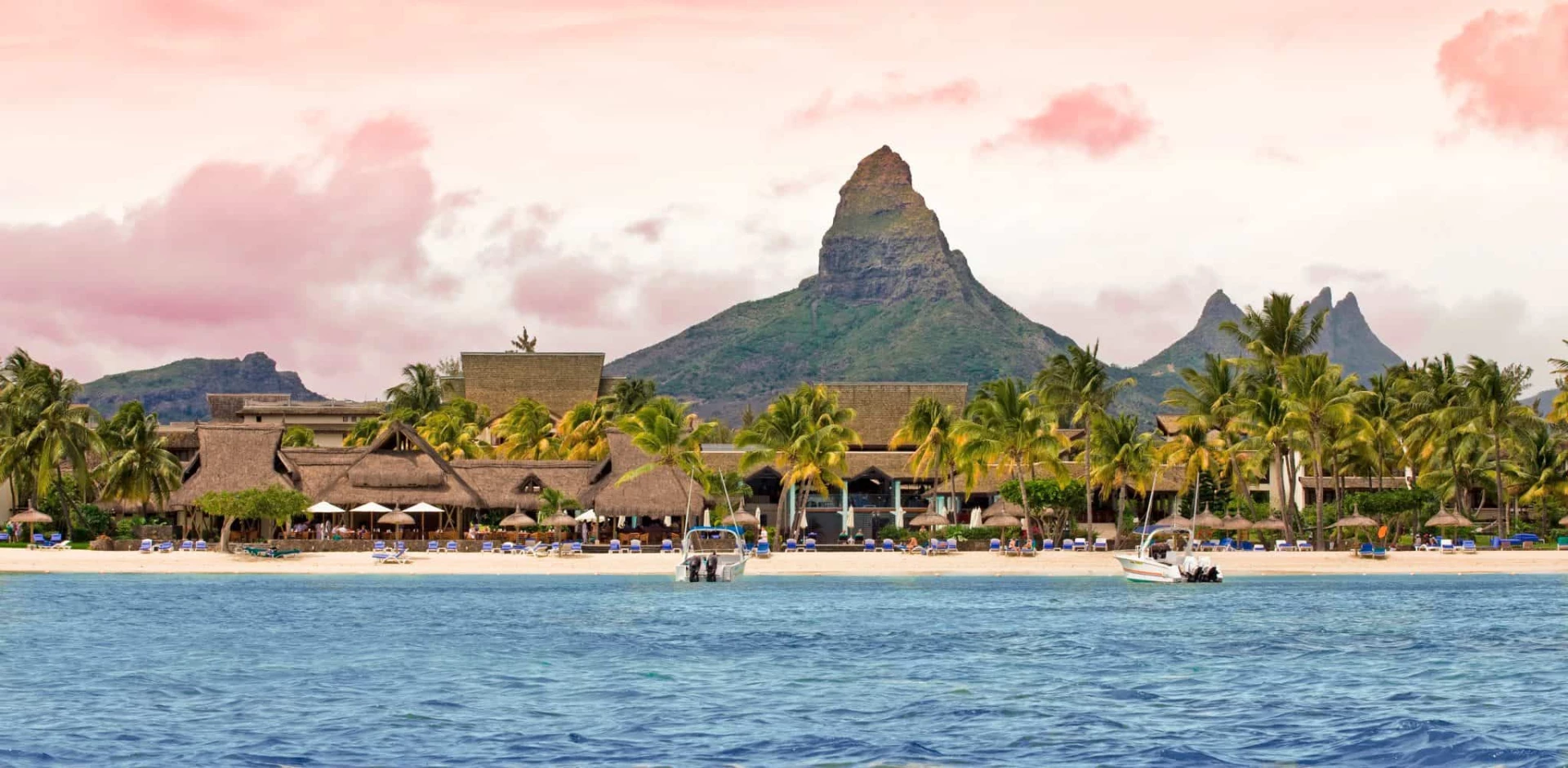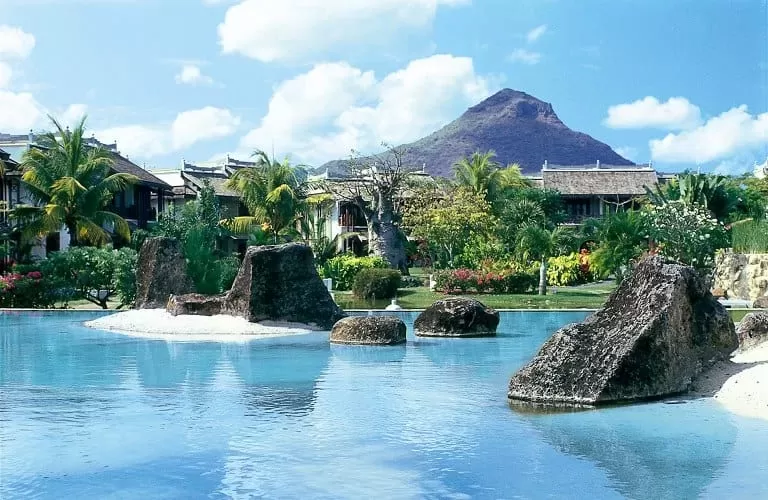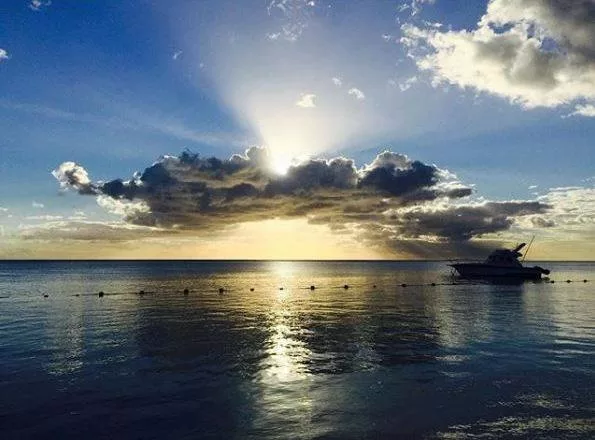 This room features either one king sized bed or two twin beds, a partial ocean view and a private terrace.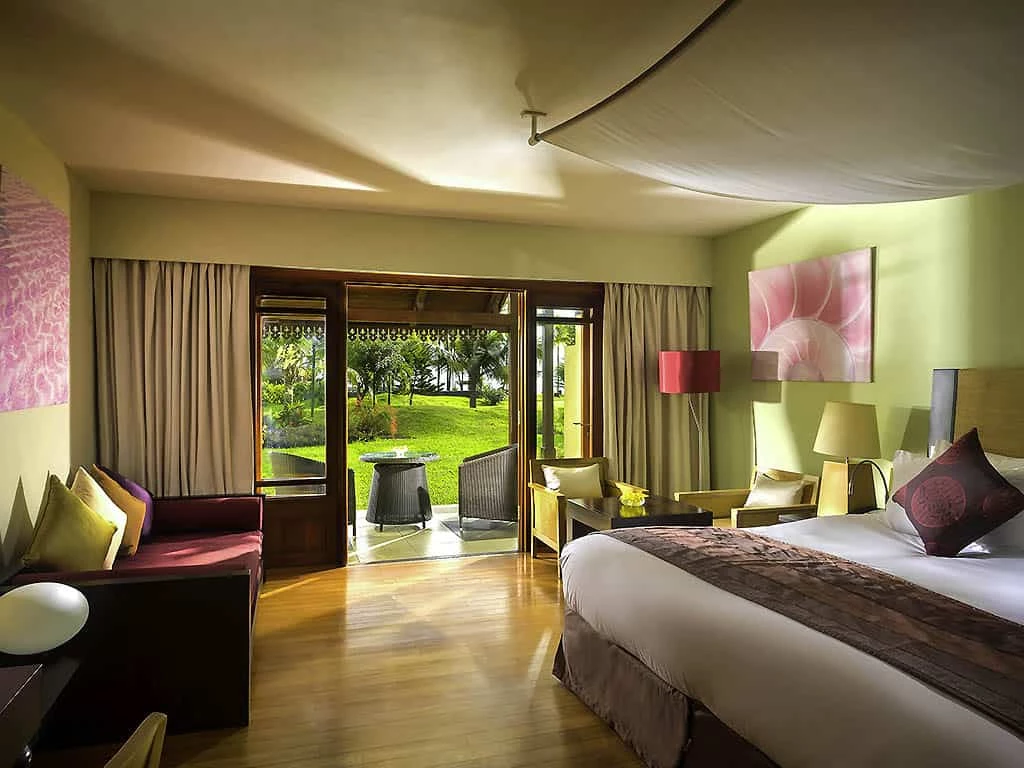 This room features either a king sized bed or two twins, an ocean view, and a terrace or balcony.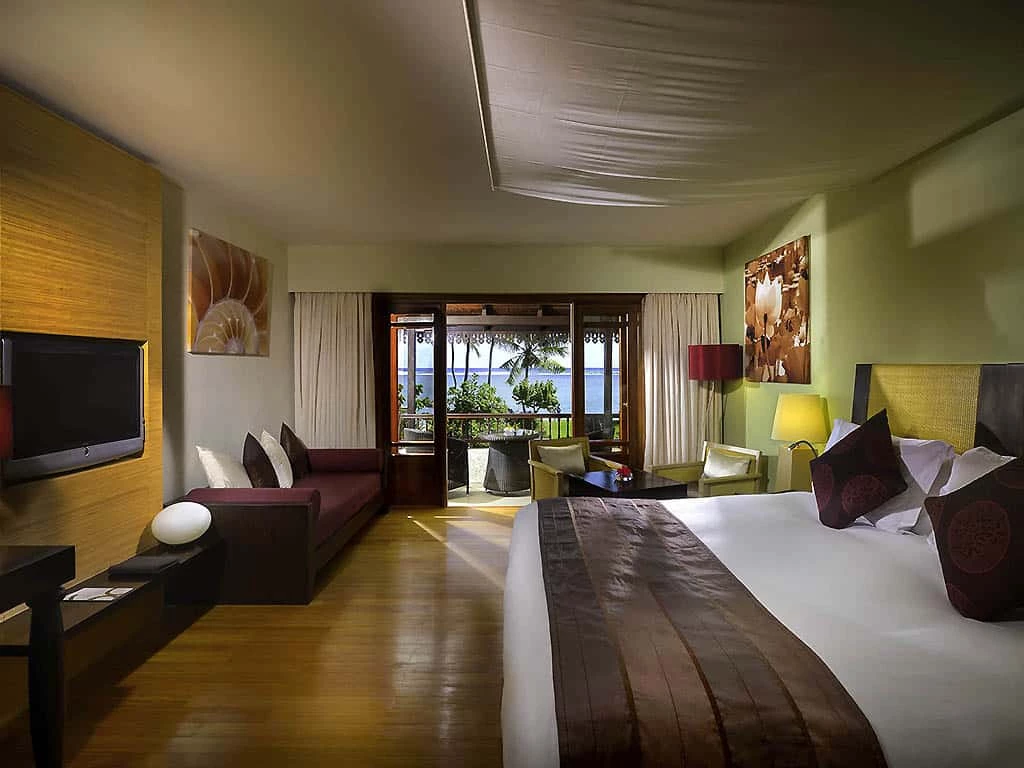 This room features either a king sized bed or two twins, a family suite with a garden view and a balcony or terrace.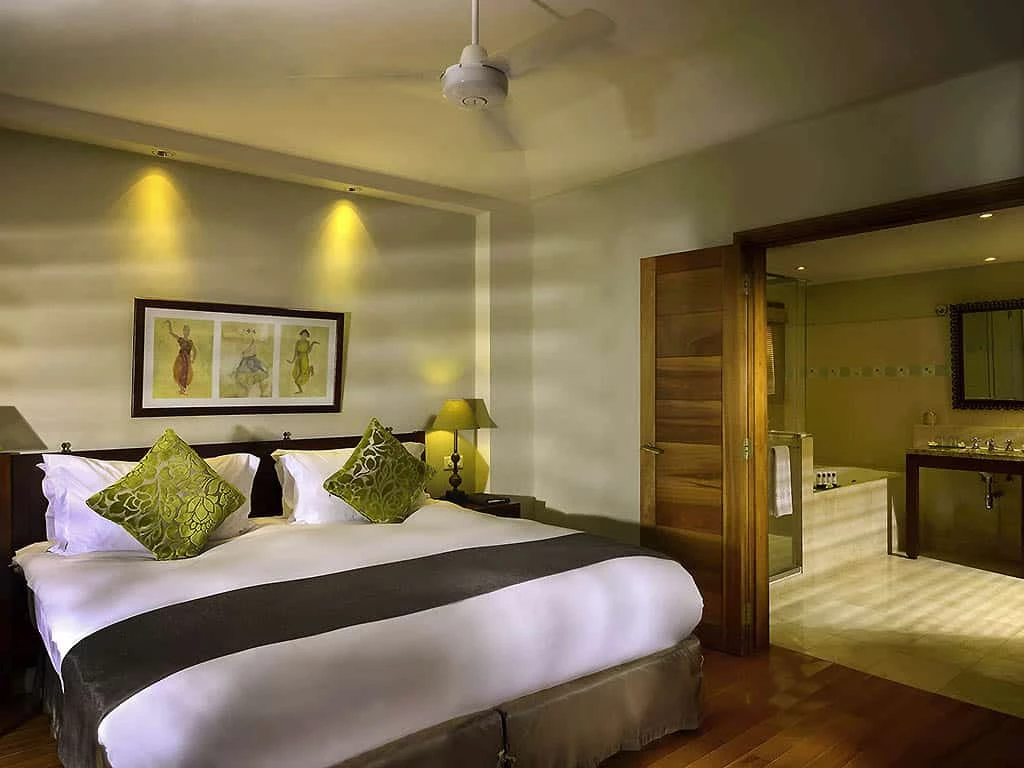 This room features a king sized bed, direct beach access, panoramic ocean views, and either a balcony or terrace.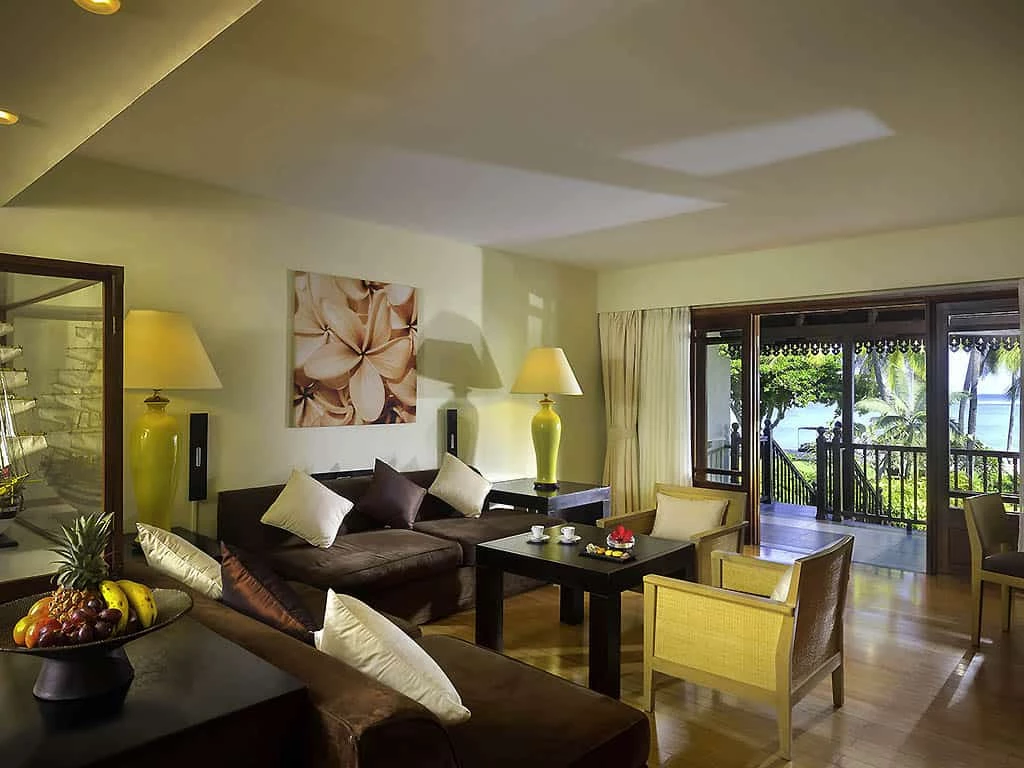 This room features a king sized bed, direct beach access, panoramic ocean views, and and a balcony.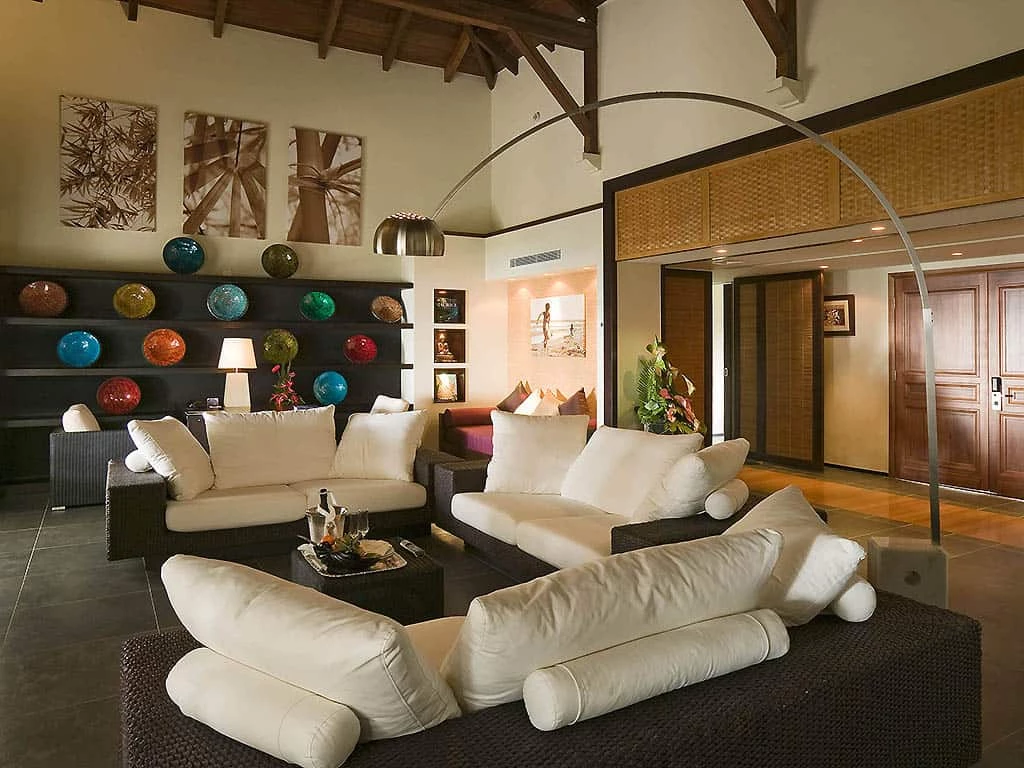 About the Hotel
This beachfront resort is situated on west coast of Mauritius, famous for platinum sands and magnificent sunsets. It features an award-winning spa that offers a variety of beauty, wellness and spa treatments. The proximity of plentiful offsite activities, including walk with lions, quad biking, and golfing, makes this resort a popular choice for visitors of the island. Each room is soundproofed and comes with a bathtub.
Food and Drink
JACARANDA
Type of cuisine: Gourmet
Dine on fresh lobster, under the stars, right on the sand, with candles twinkling romantically.
RAVINALA
Type of cuisine: International
Every night, a different corner of the world – Mauritius, France, Italy, India – inspires heaped buffets and barbecues in this poolside restaurant.
TEPPANYAKI
Type of cuisine: Japanese
High-speed chopping, eggs flying, knives slicing spectacularly through the air, experience fine Japanese dining.
MING COURT
Type of cuisine: Thematic cuisine
Overlooking the big, inviting swimming pool in the heart of the hotel, feast on Chinese and Japanese cuisine authentically prepared with Mauritian ingredients fresh from the market.
TAMASSA BEACH RESTAURANT
Type of cuisine: International
The scent of freshly grilled fish and meat emanates each lunchtime from Tamassa, a relaxed Mauritius restaurant on the beach.
TAMASSA BAR ON THE BEACH
No need to stray far from the pool or the sea for your cocktail! Serving light afternoon snacks and tropical sundowners, this relaxed bar is a nightly hotspot for live music, an impressive array of cool drinks and dancing on the sand.
KESTREL BAR
Splashes of pink in the trendy décor inspired the name of this poolside lounge and bar. Signature cocktails, a tinkling piano, the buzz of excited holiday conversation.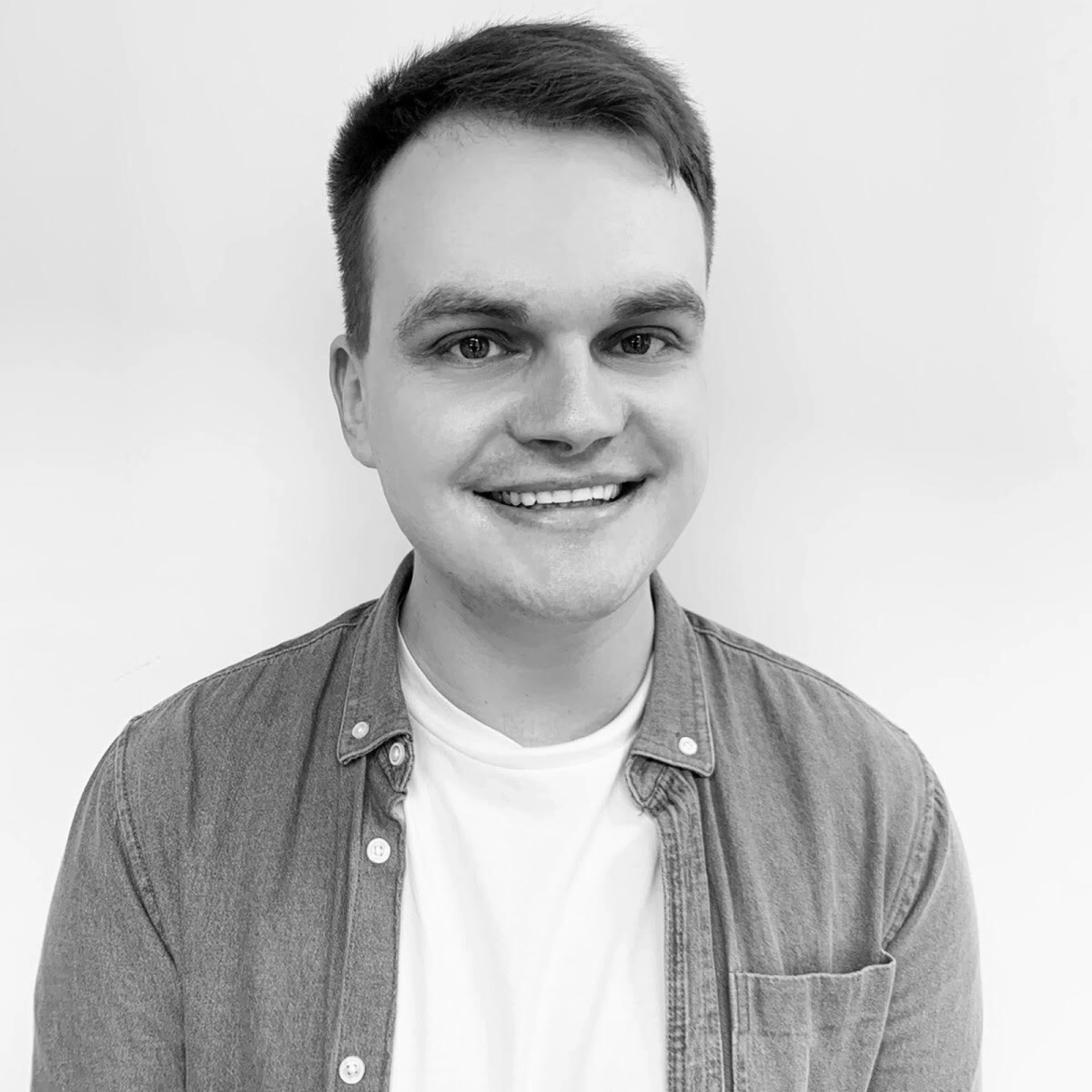 Luke Matthewman
Luxury Travel Expert
---
"Mauritius always feels like next-level luxury, a cut above the rest. It's quieter than some of the other island destinations so has a heightened sense of secluded relaxation. "
Contact us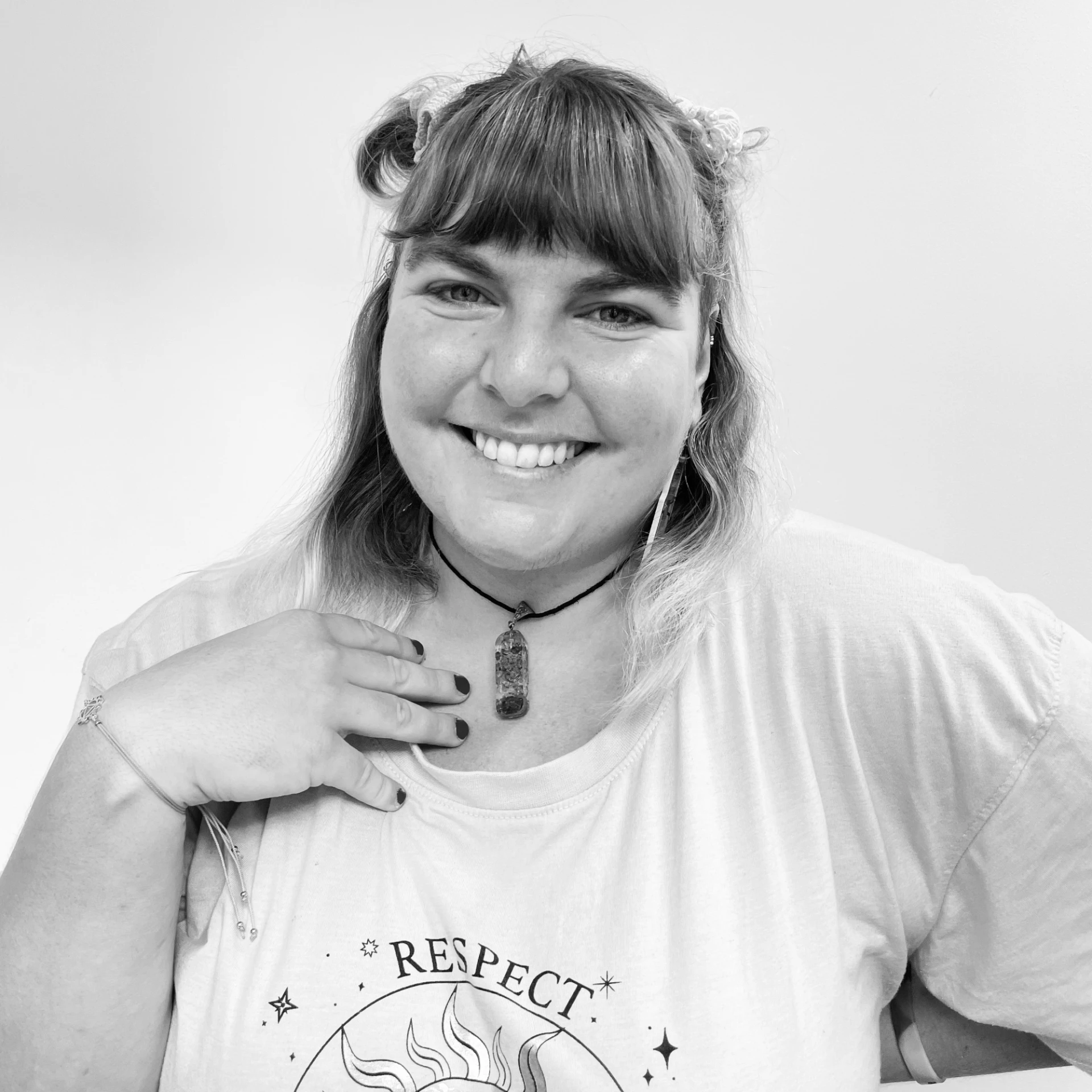 Maria Gardner
Luxury Travel Expert
---
"I've only ever heard wonderful things from clients who have been fortunate enough to visit Mauritius. There are so many fantastic resorts, plus it's the land of the Dodo. "
Contact us
We want to ensure you have the best experience with us so we'll keep working on your itinerary until perfect. You will have your own personal dedicated member of our team who will help build the perfect trip for you.
We pride ourselves in the number of clients that are referred to us by our existing customers. Our 5* Trustpilot rating is important to us, so we encourage you to browse our reviews. They speak for themselves and that's why you are in safe hands.
Make an
enquiry
---
Email
info@outofoffice.com
To start planning your trip, please call us or complete the enquiry form and one of our team of experts will contact you as soon as possible for an initial consultation to discuss your travel plans in more detail.
All the prices on our website do not include flights. We can, of course, arrange them for you.