Bejewelled with swaying palms, this luxury 5-star resort is reborn amongst endless beaches and azure lagoons of eastern Mauritius. At the northern tip of the renowned Belle Mare coastline this iconic resort is nestled on a pristine private peninsula with two stunning coastlines and is the is the ultimate tropical playground for romantics and adventurers alike. Take in views of sugarcane covered mountains and the surrounding coral reef, before trying the latest water sports.
More information
Concierge
Tour Desk
24-Hour Reception
Dry Cleaning
Safe-Deposit Box
Porters
Wake-up Service
Laundry service
Bicycle Rental
Shoe Shine
Whilst same-sex sexual activity is prohibited by law, discrimination is largely banned in regard to the LGBTQ+ community – making Mauritius one of the few African countries to offer anti-discrimination protections to LGBTQ+ people. The country is one of 96 to have signed the "Joint Statement on Ending Acts of Violence Related Human Rights Violations Based on Sexual Orientation and Gender Identity" at the United Nations, condemning violence and discrimination against LGBTQ+ people.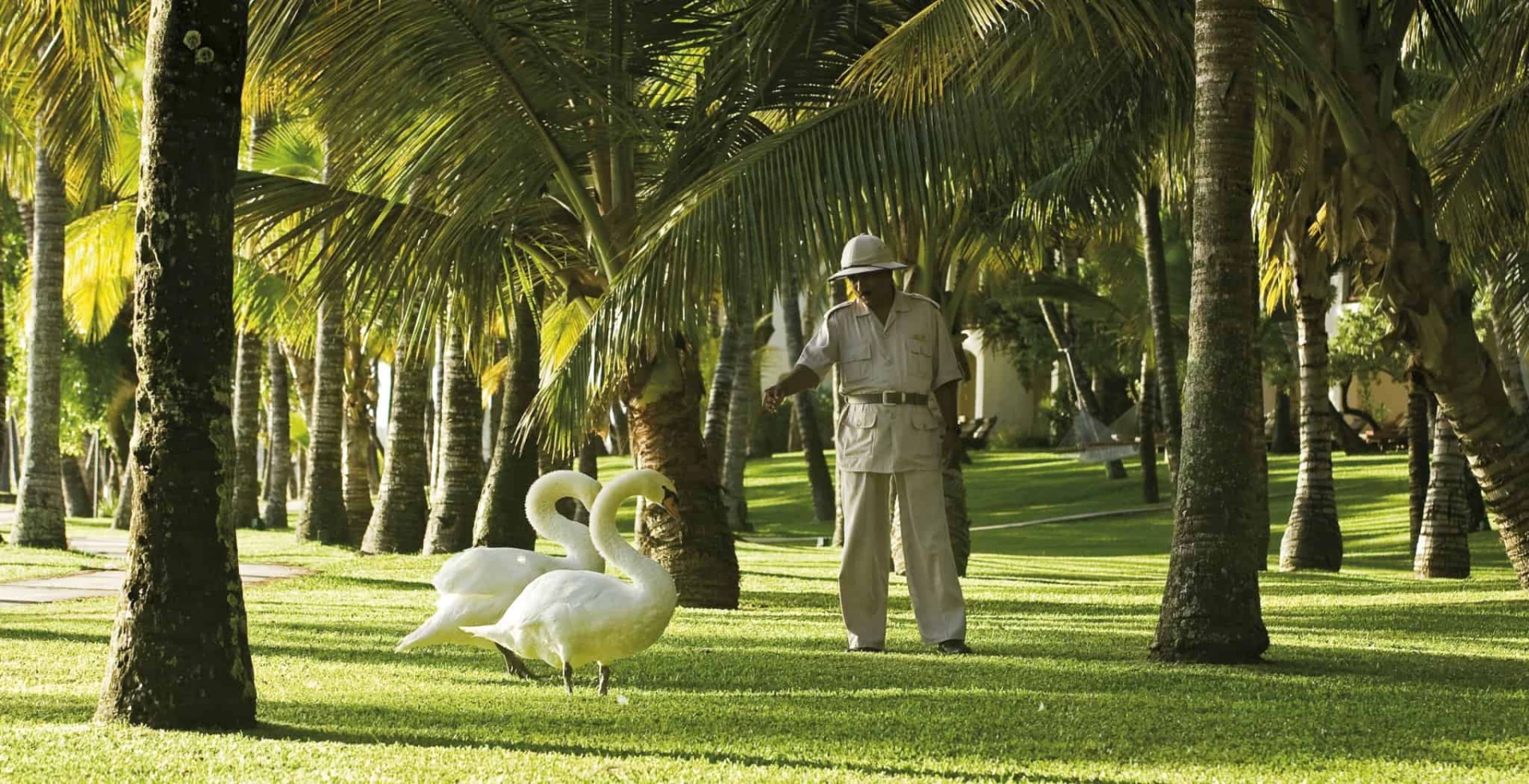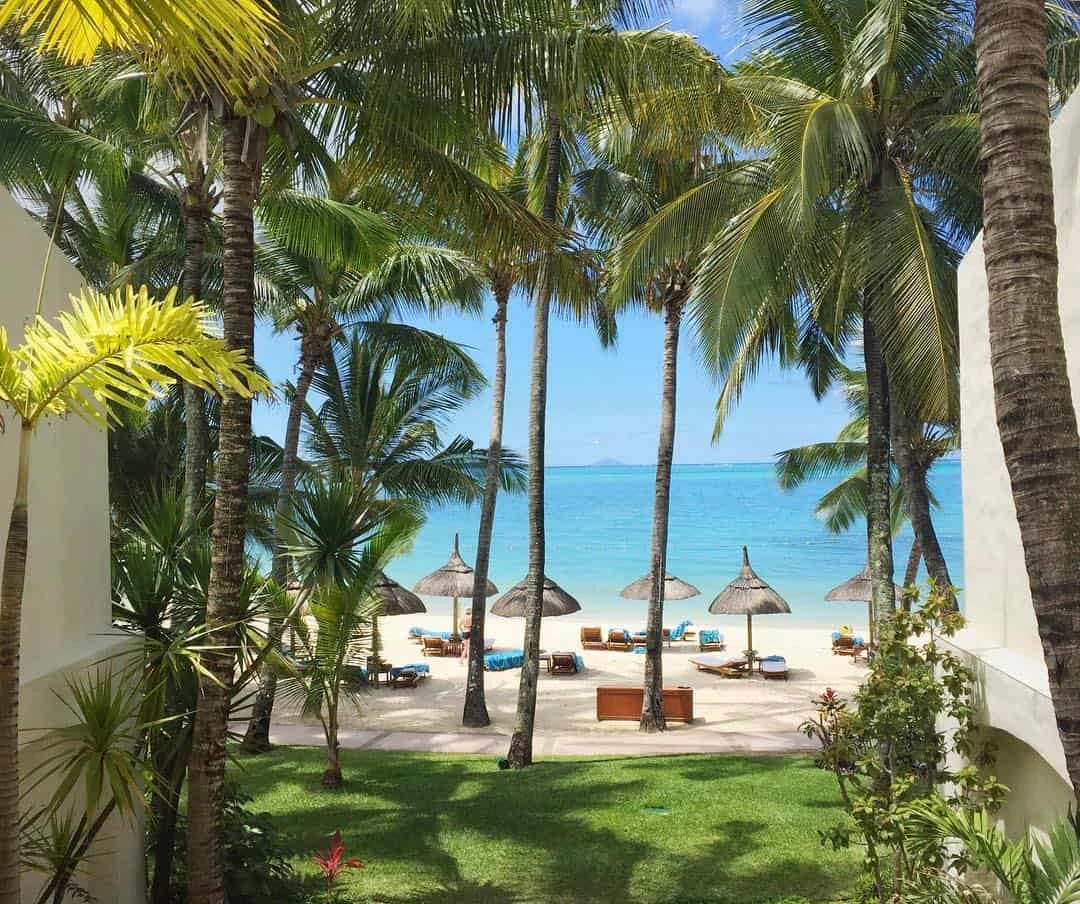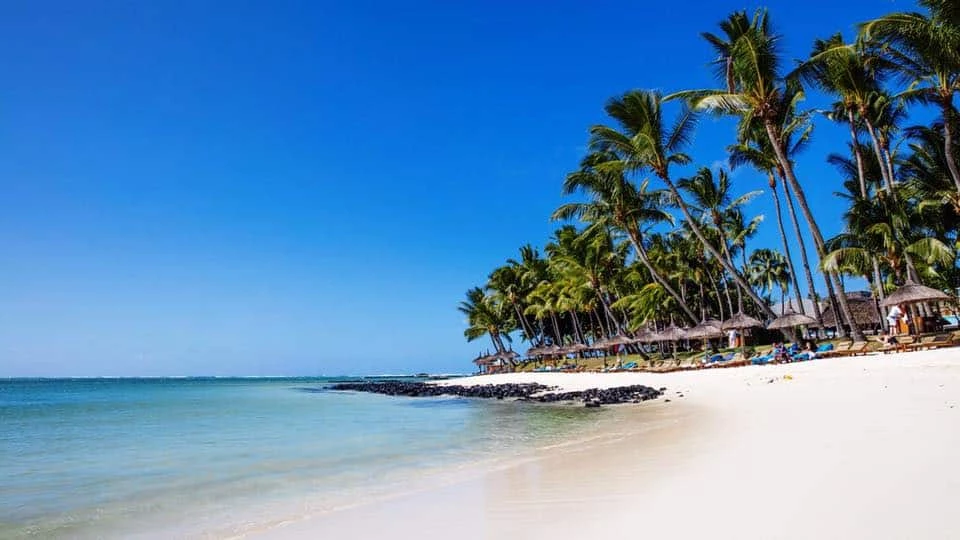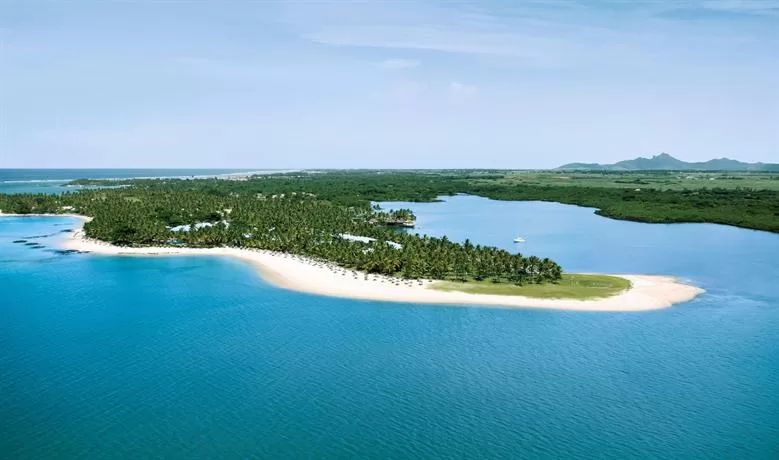 Located on the tranquil western side of the peninsula, with views over azure lagoon and sugarcane-covered mountains beyond, these island-inspired, indoor/outdoor havens are ideal for couples or families seeking a serene Mauritius holiday.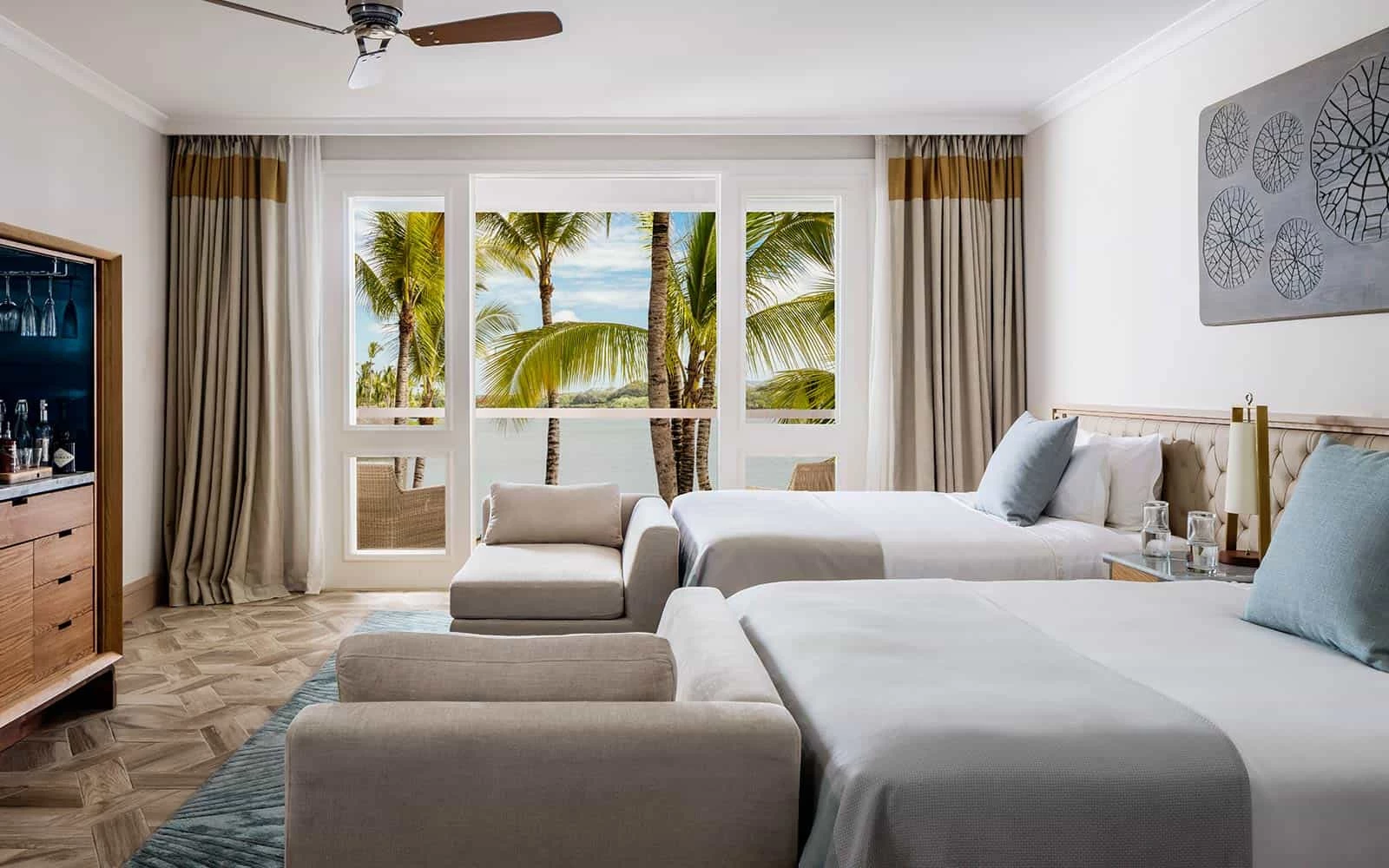 Enjoy direct access into lush tropical gardens and azure ocean beyond from a ground floor room with large private terrace. A relaxing haven for couples or families seeking a serene Mauritius holiday.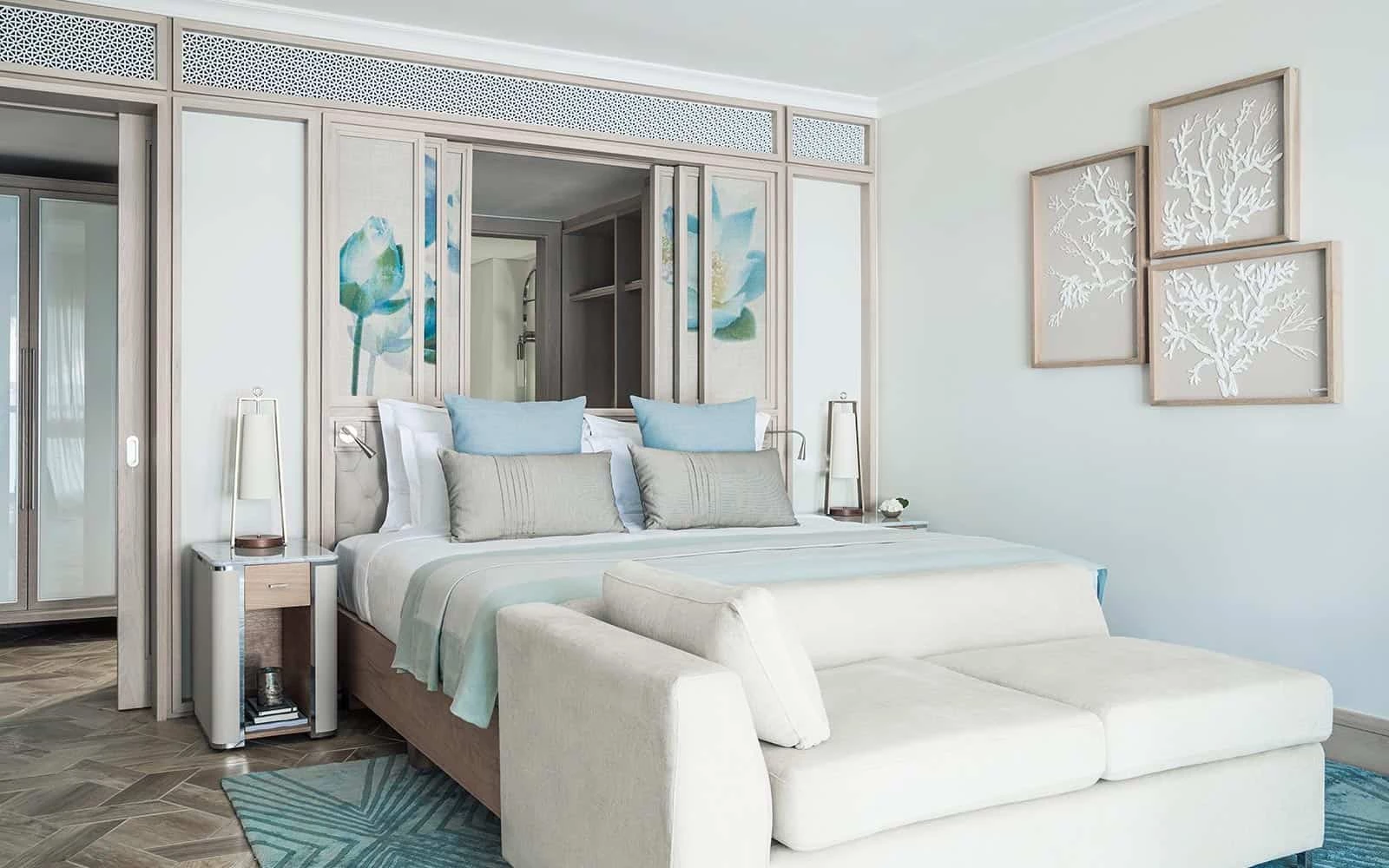 With spectacular first floor views over the Indian Ocean and lush tropical gardens below, couples or families will relish extended al fresco living space with a generous, sun-soaked balcony.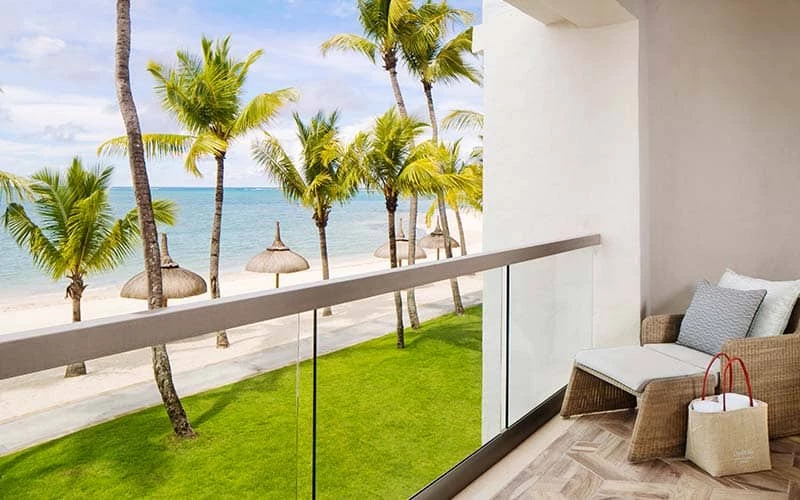 Direct beach access is a memorable highlight of these beautifully situated, ground floor rooms. Right at the sand's edge, a large furnished terrace extends your private living space.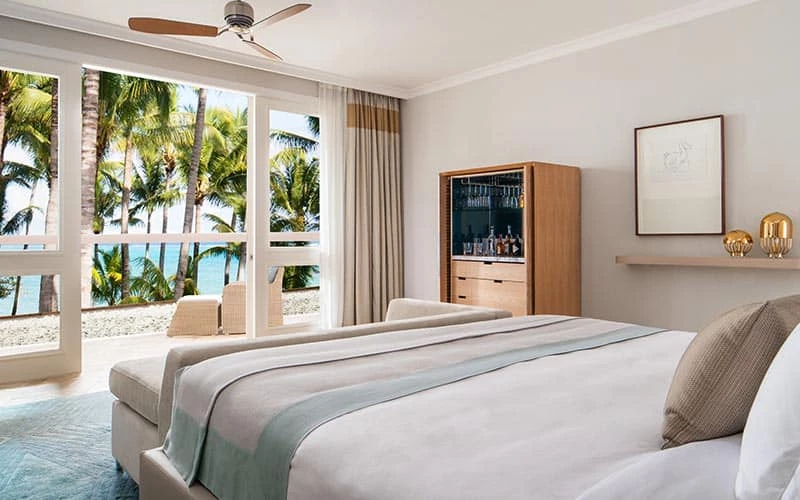 Overlooking the picturesque beach front, all rooms are perfectly poised to take in the glory of the most beautiful sunrise on the island. Located on the first floor, directly above white sands.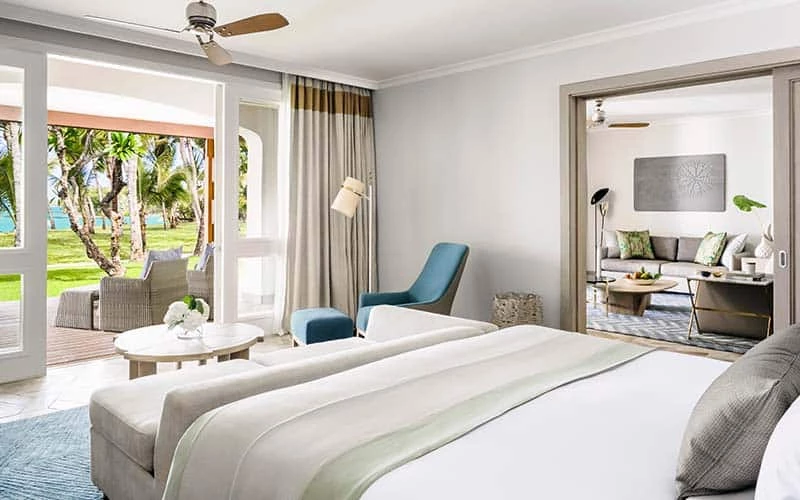 Beach front bliss for couples and families. Powdery soft sand begins at the edge of your private wooden sun-deck, perfect for secluded relaxation and spontaneous ocean dips.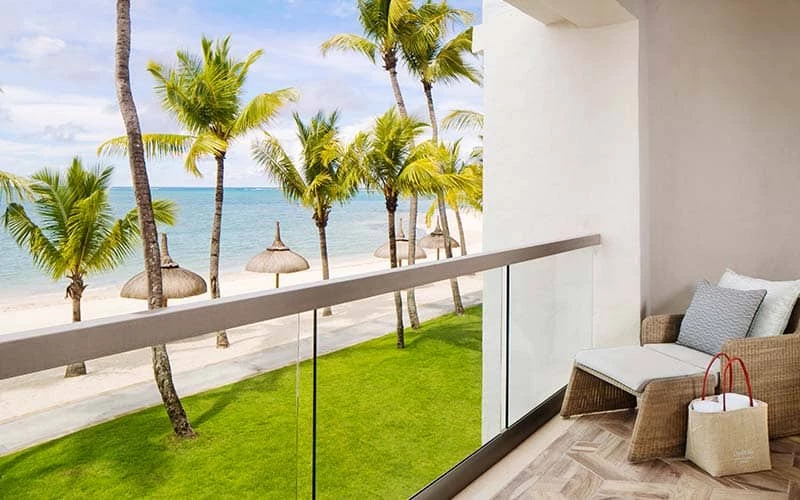 Enjoy elevated views across the sun-soaked coral sands that lie just a stone's throw from your first floor, private balcony.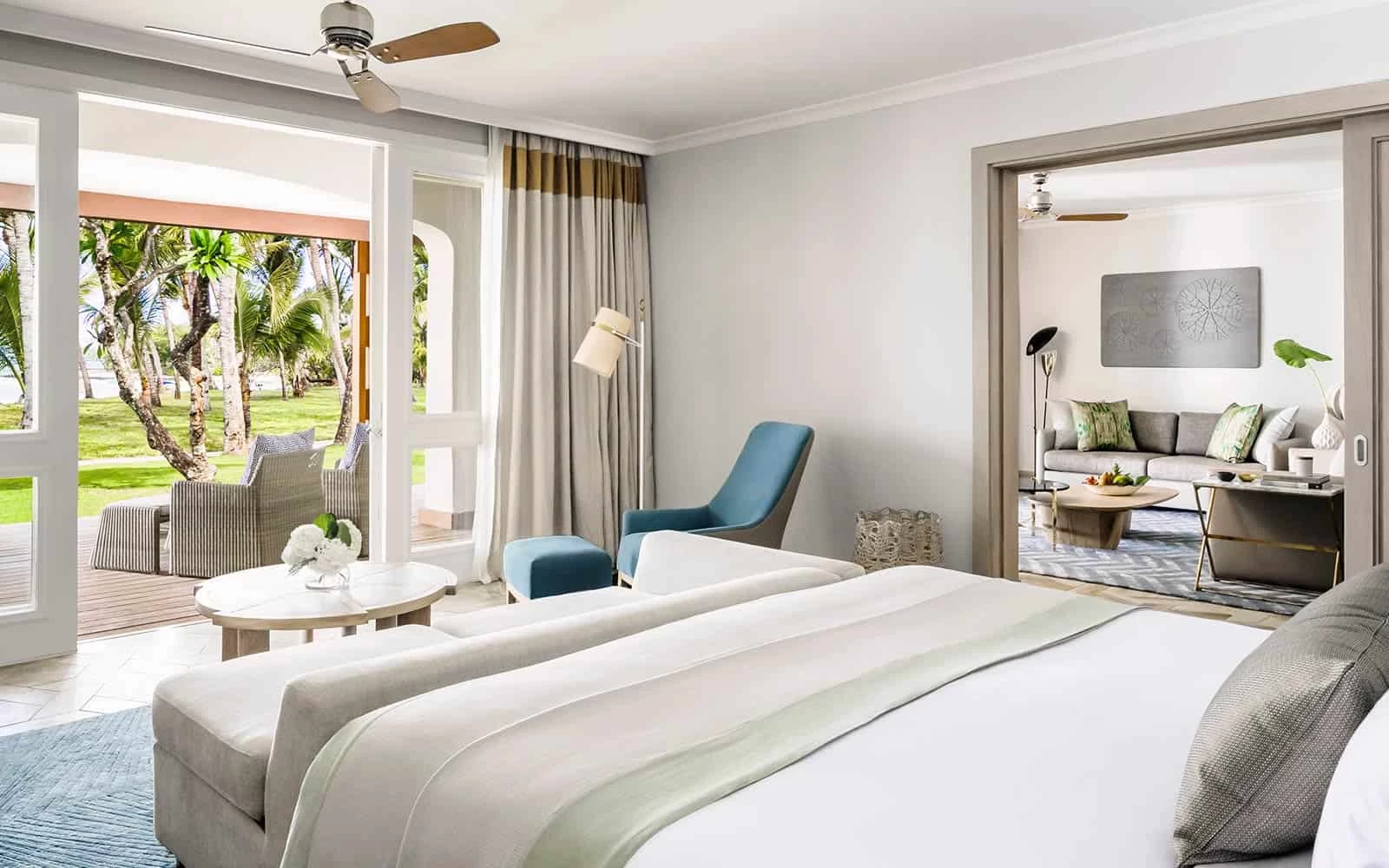 Framed by fragrant, tropical flora, with views of sparkling ocean beyond, couples and families will enjoy blissful indoor/outdoor living with a generous private deck.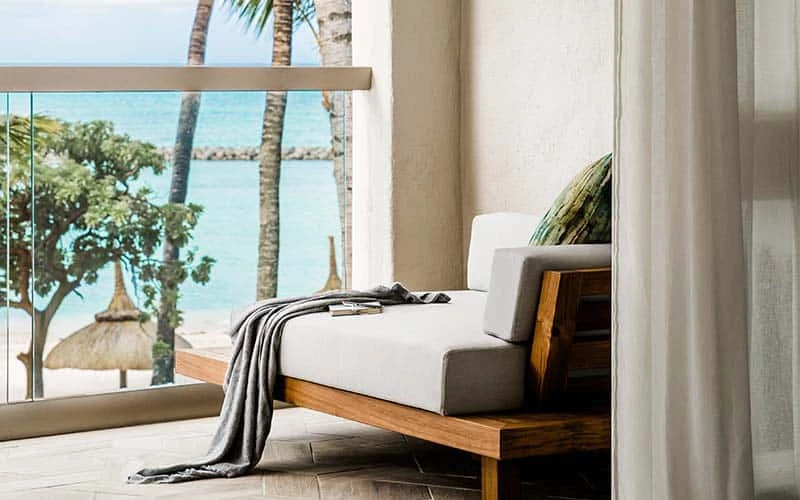 Spectacular ocean views grace the spacious first floor balcony overlooking tropical gardens below.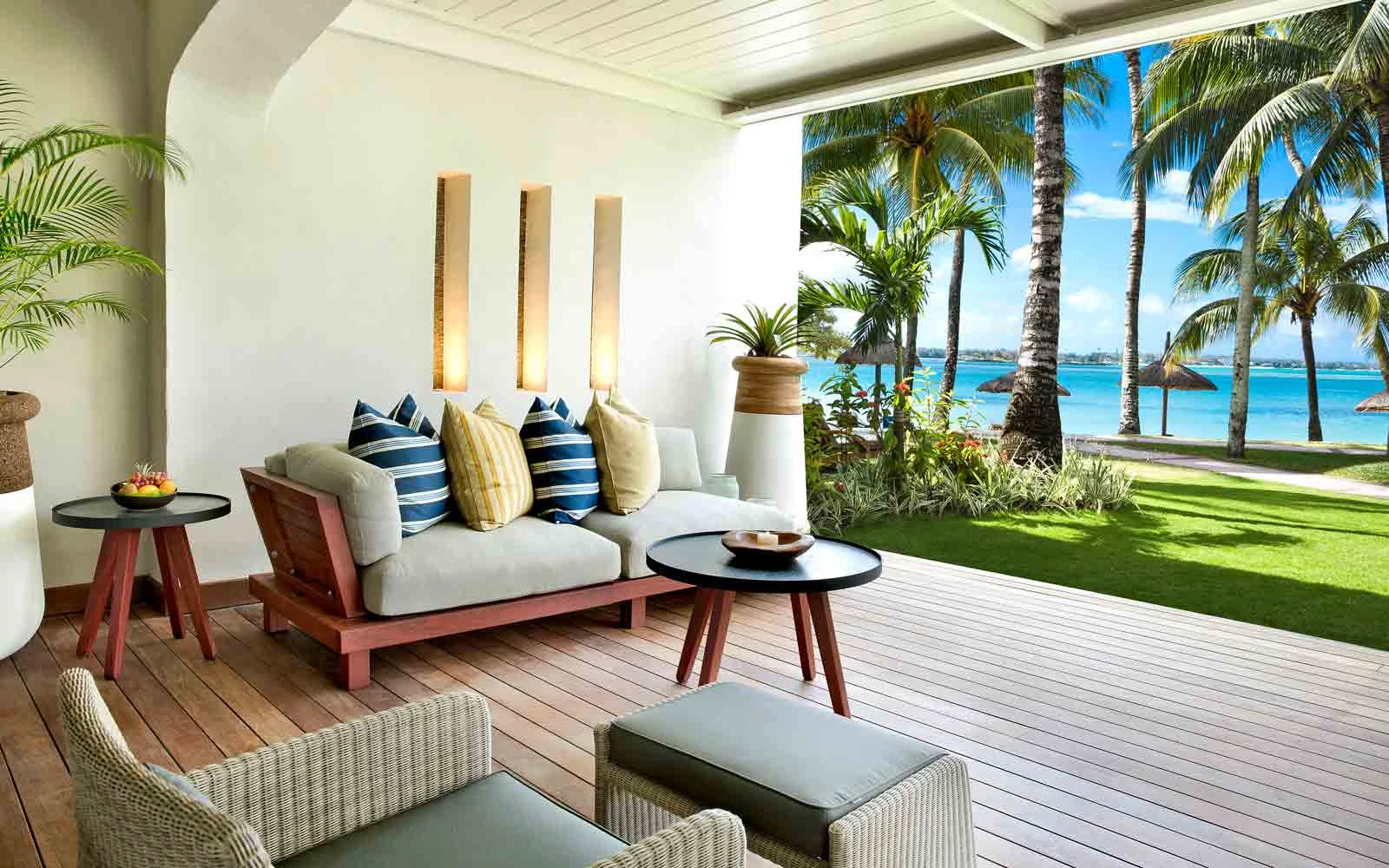 Savour the prime position of this beach front haven, with direct access to white sands from a spacious private deck. Perfect for couples or families.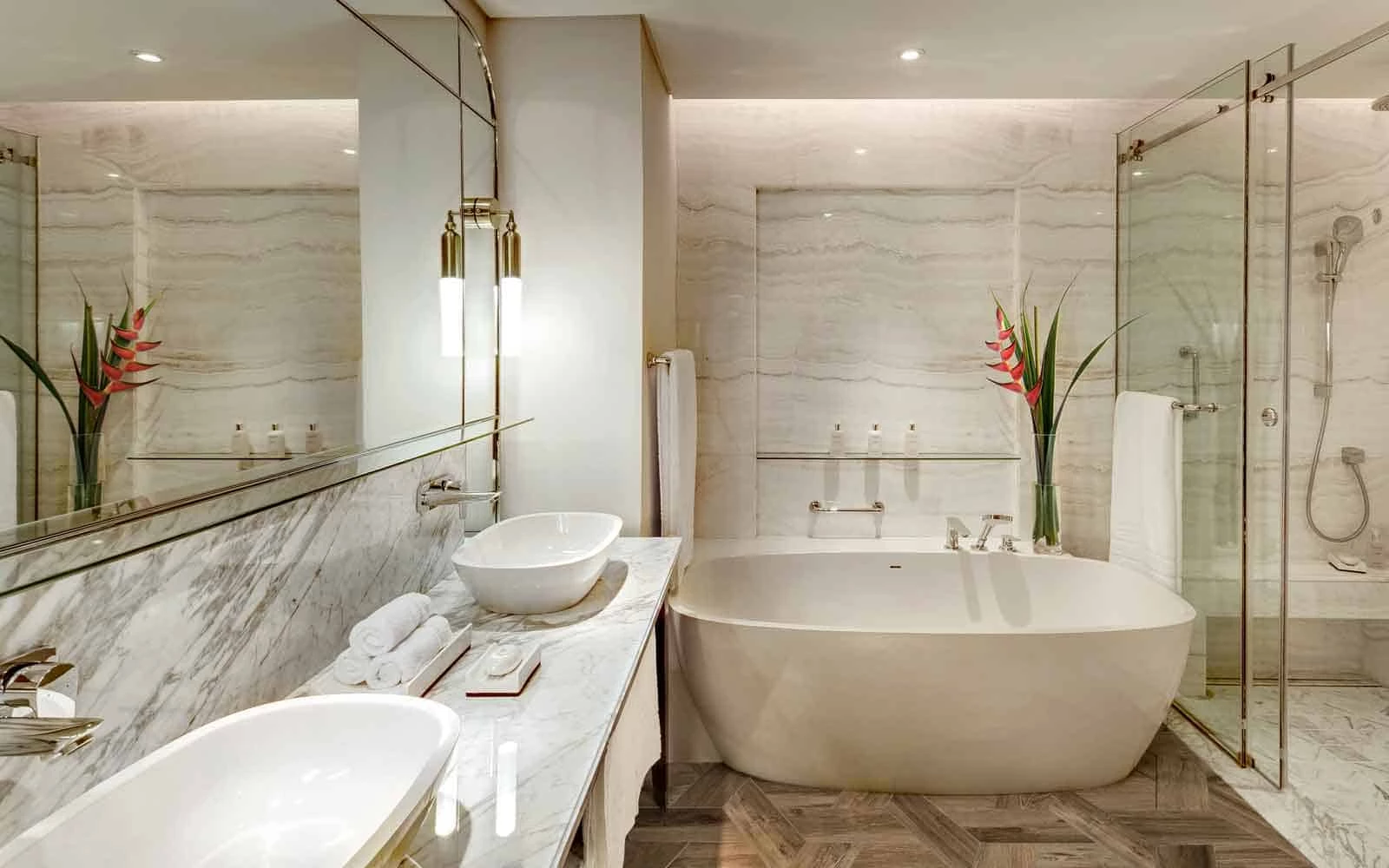 Powder white sands and azure ocean lie just steps from your sun-soaked, first floor balcony. Ideal for couples or families.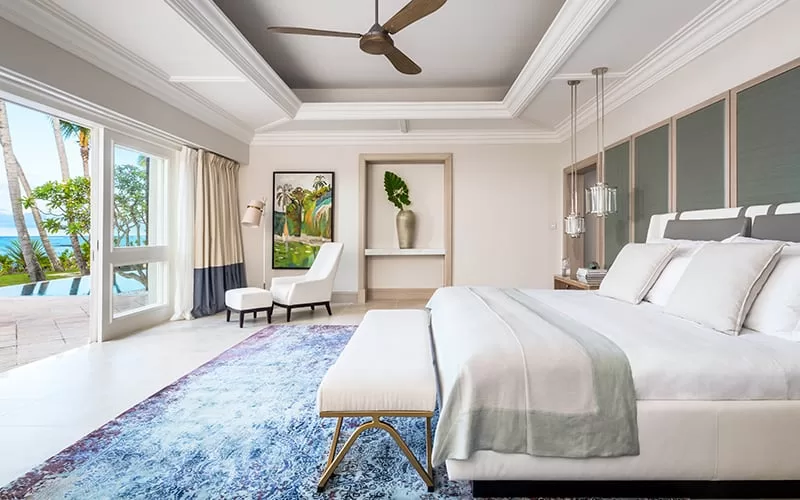 Beach front bliss for families who desire direct access to heavenly white sands. Two en-suite bedrooms are complemented by stylish living and dining space, plus private furnished terraces to soak up the views.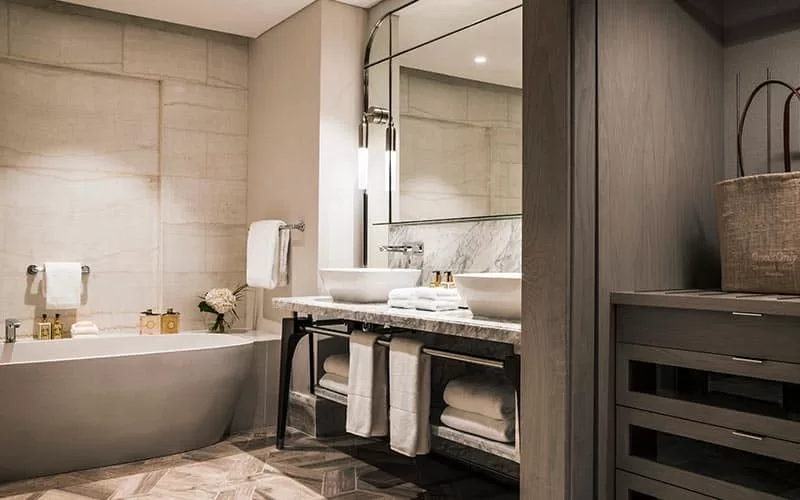 An ocean-view oasis, with two en-suite bedrooms, and an airy living and dining room that opens up to private decking, surrounded by lush garden.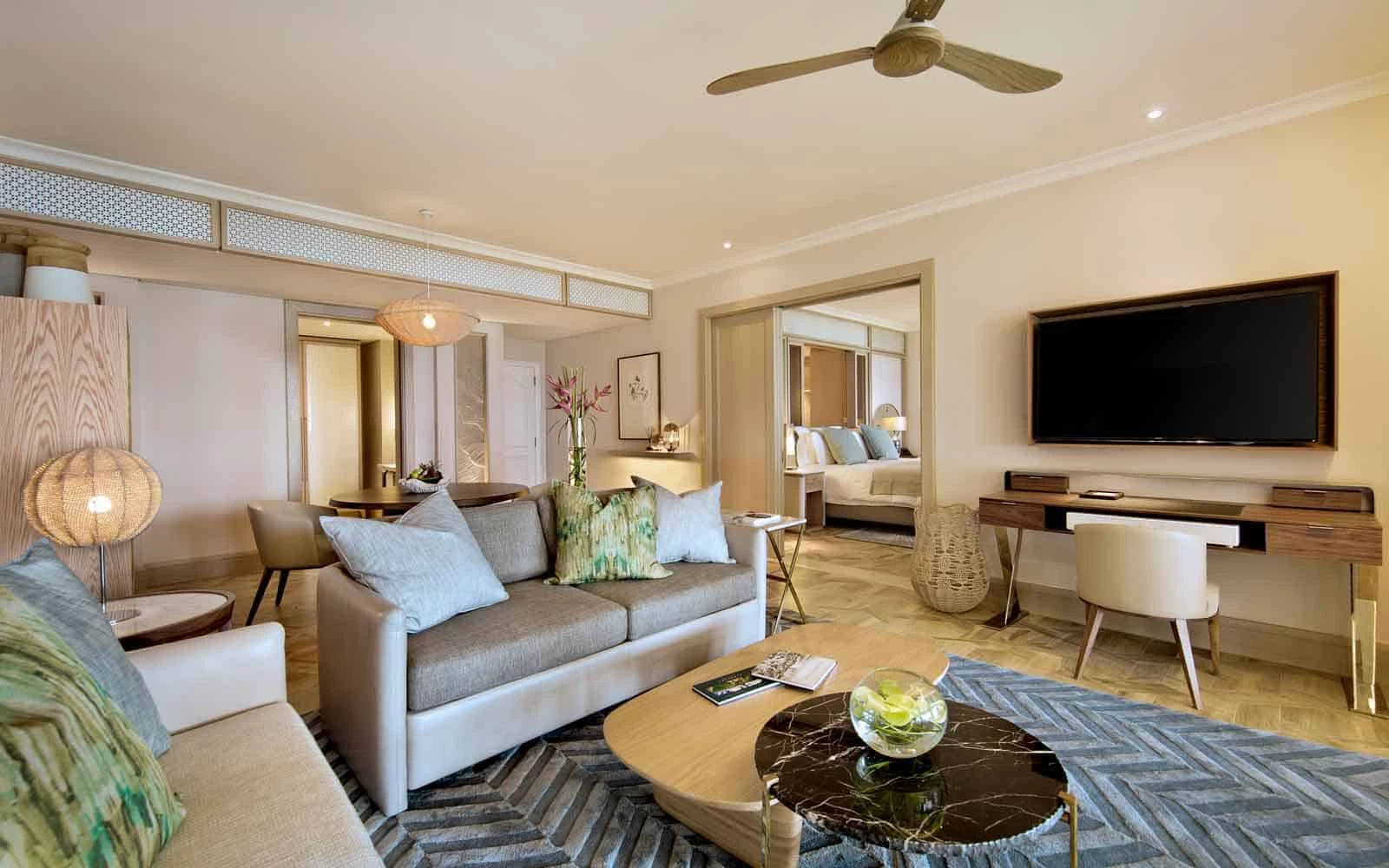 Two en-suite bedrooms, two generous balconies, and an airy living and dining room that commands breathtaking ocean views.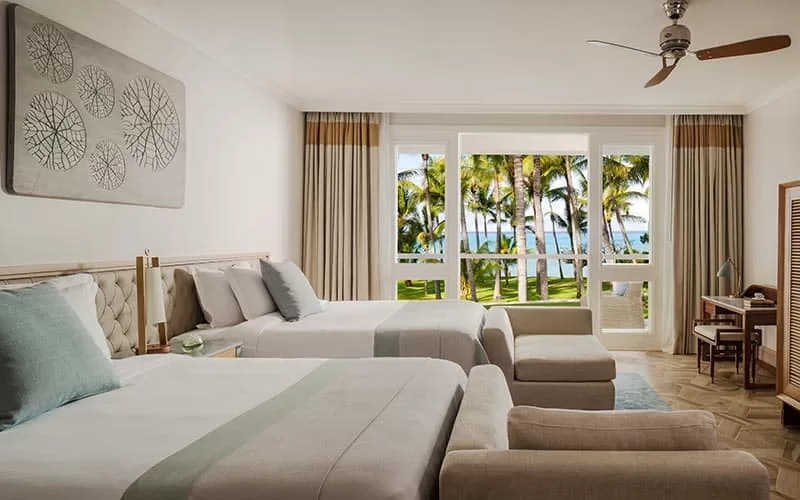 Three en-suite bedrooms are complemented by exceptional indoor/outdoor living space, with a generous private deck on the edge of powdery white sands.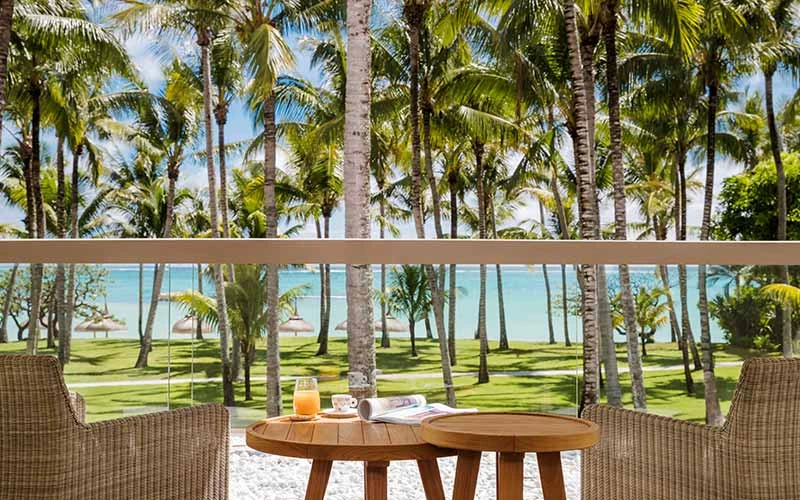 Three en-suite bedrooms graced with dedicated balconies, alongside exceptional shared living space overlooking the idyllic white sand beach.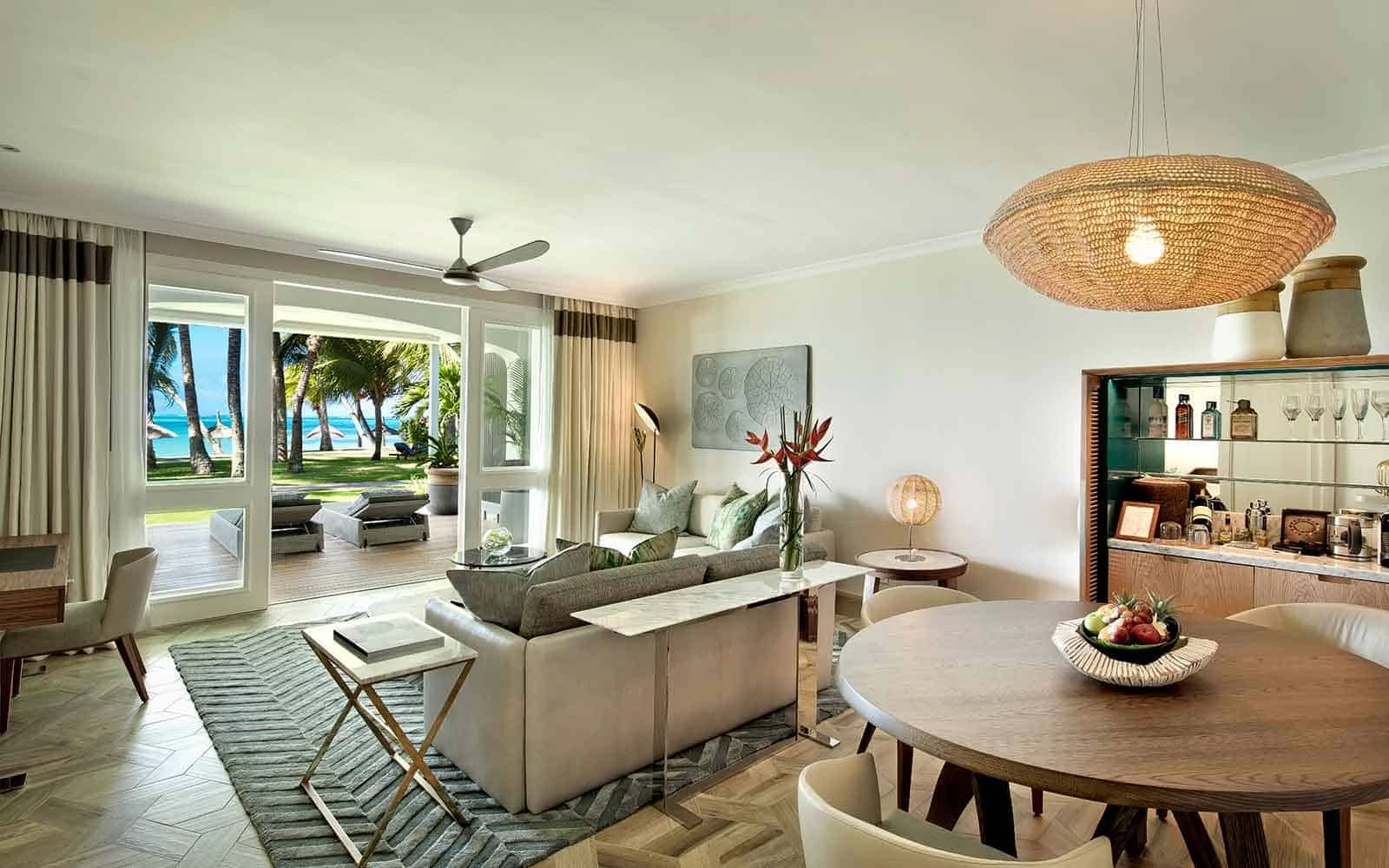 Nestled amongst stunning tropical gardens with sublime Indian Ocean views, indulge in the exclusivity of your own private estate, complete with a dedicated butler, chef and valet to cater to every whim.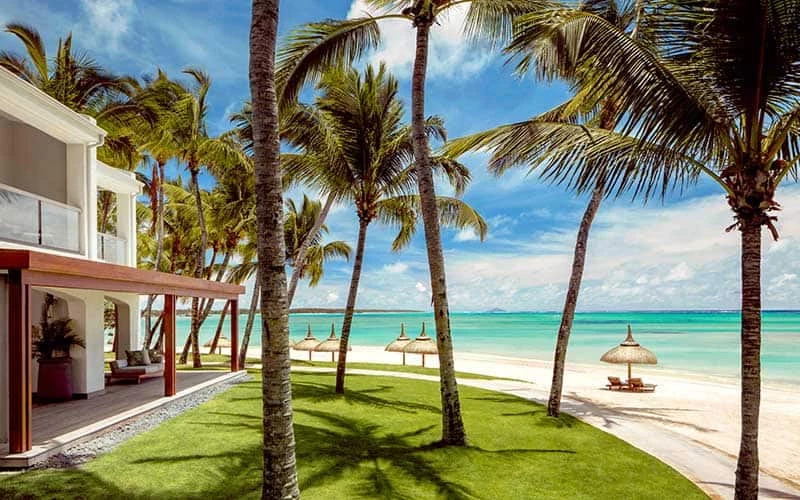 About the Hotel
Recently reborn, much-loved Dutch colonial-style architecture of this resort has has been carefully restored and complemented with traditional Mauritian stonework, select pieces of local art, sublime modern design and idyllic spaces framing mesmerising views. Almost two kilometres of pristine sands line our stunning oceanic coastline and tranquil lagoon, providing endless locations to claim as your own and enjoy the enchanting waters. The resort Boat House offers a host of thrilling sports, from complimentary activities like water-skiing, paddle boarding, and kayaking, to extra-special experiences, including the flying fish, PADI Scuba diving, banana rides and so much more. Celebrity Chef Marc de Passorio, harmoniously orchestrates four ultra-stylish restaurants, from gourmet to 'feet in sand' atmosphere. Try a morning on the Henri Leconte Padel  court, an afternoon exploring the ocean's wonders, and a spot of sunset yoga to restore inner-peace.
PRIME
Savour the mouth-watering flavours of carefully-sourced proteins and fresh organic produce, cooked to perfection in the trendy, industrial-style grill house.
TAPASAKE
Incredible lagoon views at every turn. Aromatic scents drifting from open-kitchen stations. Tantalising pan Asian flavours in every unique bite. It's a veritable feast for the senses.
LA TERRASSE
Fresh and inviting, the much-loved La Terrasse showcases a diverse array of international specialities, savoured atop water features overlooking the pool and ocean.
L'ARTISAN
With uplifting colour palettes and rustic, crafted furnishings, the artisanal bakery and specialist coffee vendor is the perfect air-conditioned haven to enjoy delicious sweet treats, the freshest salads, sandwiches and healthy delights any time of day you want.
LA POINTE
Relish the finger-licking flavours of freshly grilled seafood in the relaxed surrounds of Palm Grove beach.
LA TERRASSE BAR
Surrounding the central infinity pool, this open-air lounge is always at the centre of the action. Enjoy a refreshing drink by day, a sweet aperitif by night, and a spot of impromptu dancing over illuminated water features to the sounds of live music from the stage beyond.
TAPASAKE LOUNGE
Before a backdrop of sugarcane-covered mountains, overlooking the enchanting lagoon, a creative selection of gastro-inspired cocktails is prepared by our resident mixologist. Pull up a bar stool for an interactive experience, or recline on one of the scattered lounge seats, taking in the spectacular views to the sound of live lounge music
LA POINTE BAR
From soaking up the sun to discovering the island, a relaxing apero is well deserved… freshen up by a smooth rain shower you walk through the palm grove up to La Pointe and find the perfect seat,  to savour a tailor made cocktail, facing the sun sets to the sound of our live band.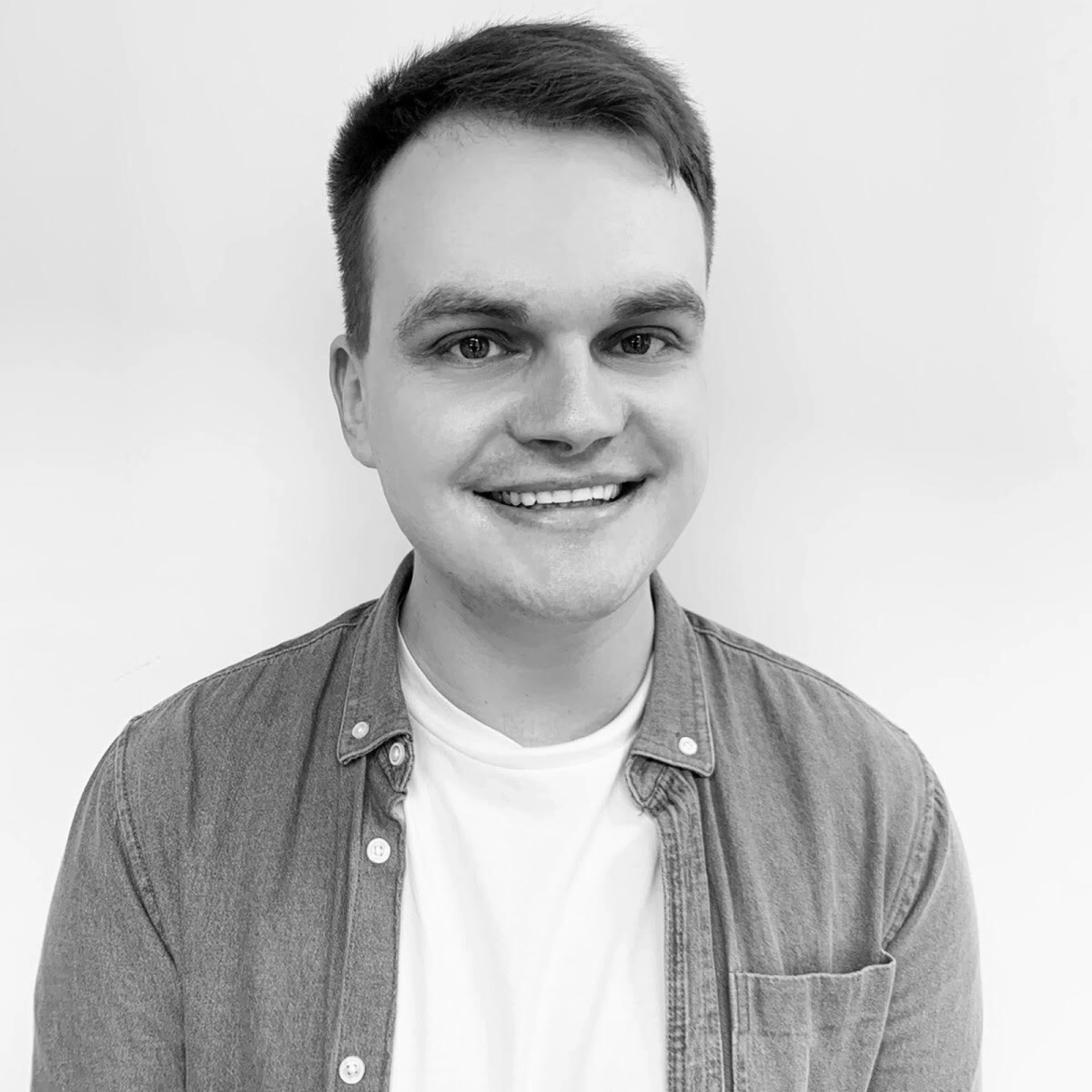 Luke Matthewman
Luxury Travel Expert
---
"Mauritius always feels like next-level luxury, a cut above the rest. It's quieter than some of the other island destinations so has a heightened sense of secluded relaxation. "
Contact us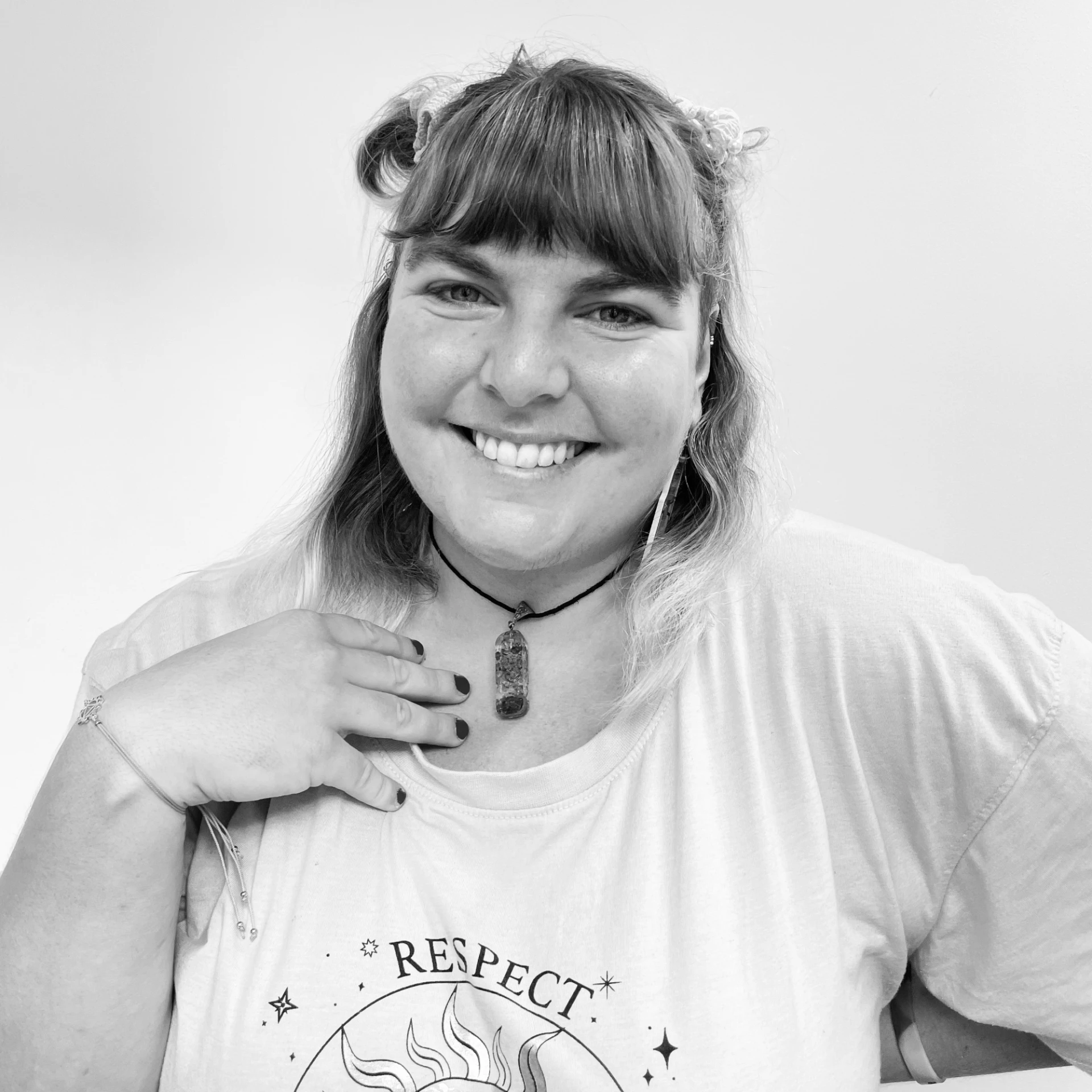 Maria Gardner
Luxury Travel Expert
---
"I've only ever heard wonderful things from clients who have been fortunate enough to visit Mauritius. There are so many fantastic resorts, plus it's the land of the Dodo. "
Contact us
We want to ensure you have the best experience with us so we'll keep working on your itinerary until perfect. You will have your own personal dedicated member of our team who will help build the perfect trip for you.
We pride ourselves in the number of clients that are referred to us by our existing customers. Our 5* Trustpilot rating is important to us, so we encourage you to browse our reviews. They speak for themselves and that's why you are in safe hands.
Make an
enquiry
---
Email
info@outofoffice.com
To start planning your trip, please call us or complete the enquiry form and one of our team of experts will contact you as soon as possible for an initial consultation to discuss your travel plans in more detail.
All the prices on our website do not include flights. We can, of course, arrange them for you.