This luxury 5-star hotel in Mykonos is poised immediately above the island's longest fine sand beach in Elia. Renowned for the contrast pleasures of natural beauty and sophisticated revelry. Its majestic white profile rises up from rustic stone walls that anchor it into the foot of a gentle slope, one foot in the water and with views that extend to the horizon. Unwind in the hotel spa, or enjoy the on-site sushi prepared by expert chefs before exploring the island's magnificent beaches.
More information
• Multilingual staff
• 24hrs room service
• Secretarial services
• Free Wi-fi access
• Valet Parking
• Luxury shuttle
• Concierge services & excursions
• 111 rooms, suites & villas
• Kids playground
• Babysitting
• Flower arrangements
• Doctor on call
• Business center
• Water sports and PADI diving centre
LGBT Rights in Greece
The state of LGBTQ+ rights has made significant progress in recent years in Greece, although hardships and inequalities still persist in areas outside of the major cities. The country has undergone a widespread legal and societal transformation that has begun to improve the rights and protections for LGBTQ+ individuals.
When it comes to legal advancements, Greece decriminalised same-sex sexual activity in 1951, and in 2015, the Greek Parliament passed a law that recognised civil partnerships for same-sex couples, granting them legal recognition and many of the same rights as married heterosexual couples. However, marriage equality has still not been achieved, as same-sex marriages are not legally recognised.
The legal system in Greece prohibits discrimination on the basis of sexual orientation in employment and certain other areas. However, LGBTQ+ individuals continue to face discrimination and social stigma in various aspects of their lives. Homophobic and transphobic attitudes persist in some parts of society, especially in more remote and rural areas.
On a positive note, Athens, the capital city, has a vibrant LGBTQ+ community with a thriving nightlife scene, with an annual Pride parade that attracts thousands of participants from across the globe. LGBTQ+ organizations and advocacy groups in Greece actively work to promote equal rights and social acceptance.
Though LGBTQ+ travellers can enjoy visiting all areas of Greece's diverse landscape, the gorgeous island of Mykonos is a particular favorite amongst the LGBTQ+ community. In Mykonos, you'll find a plethora of gay-focused bars and clubs as well as some of Europe's most beautiful gay beaches.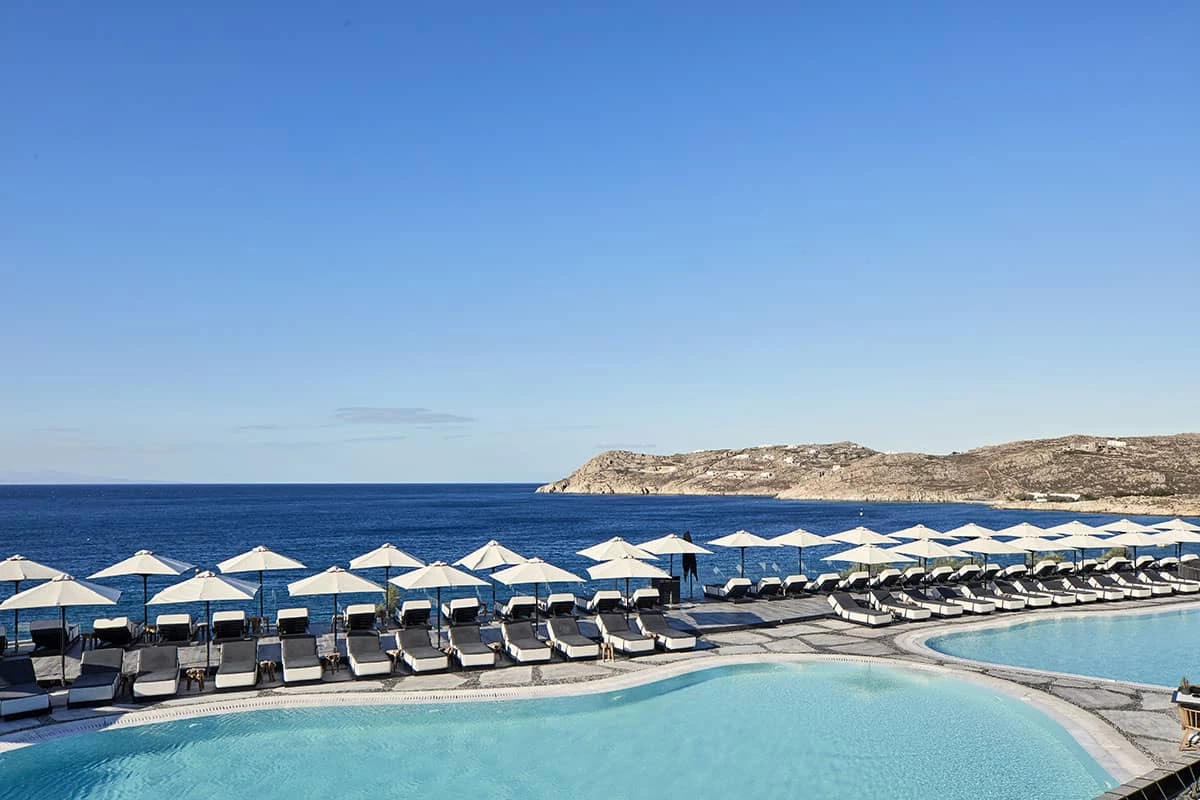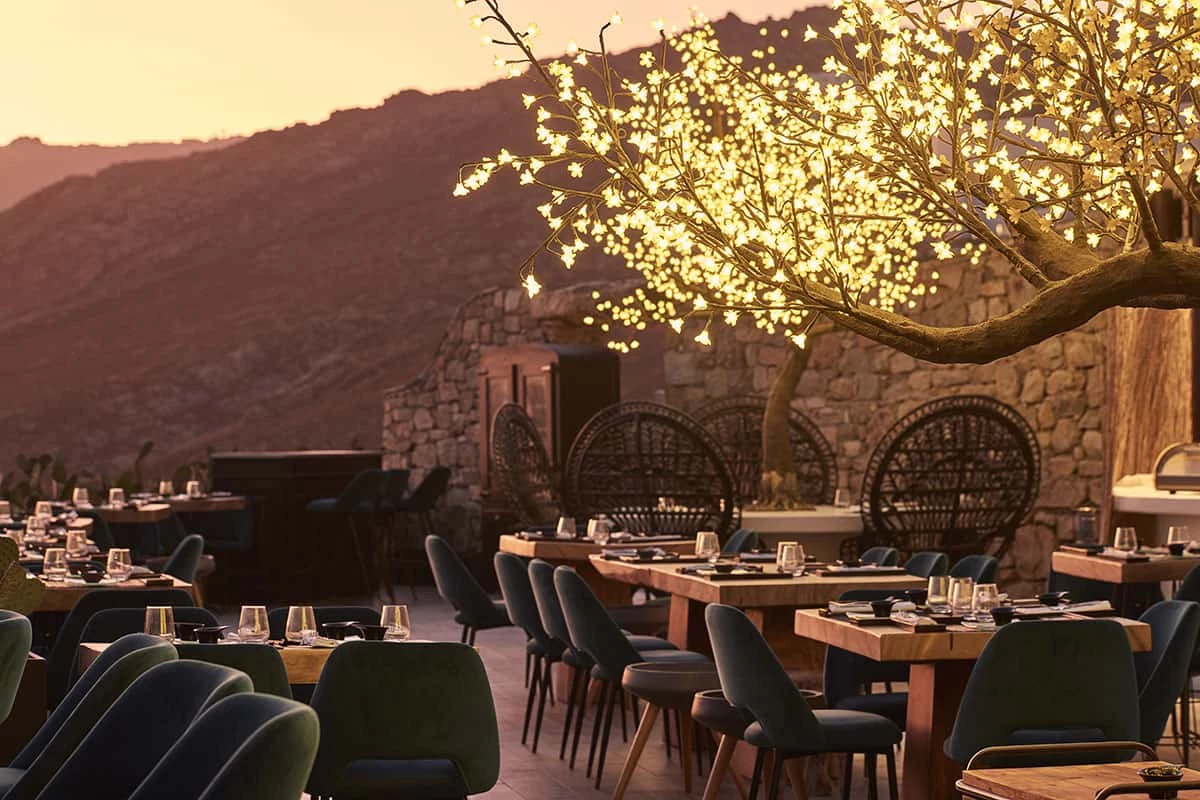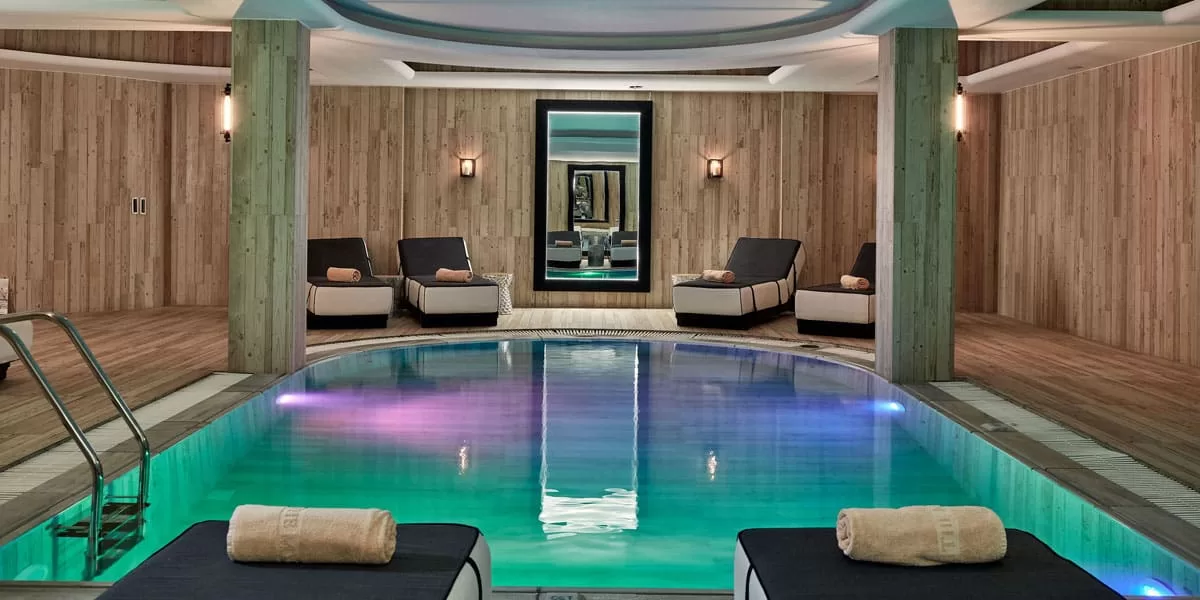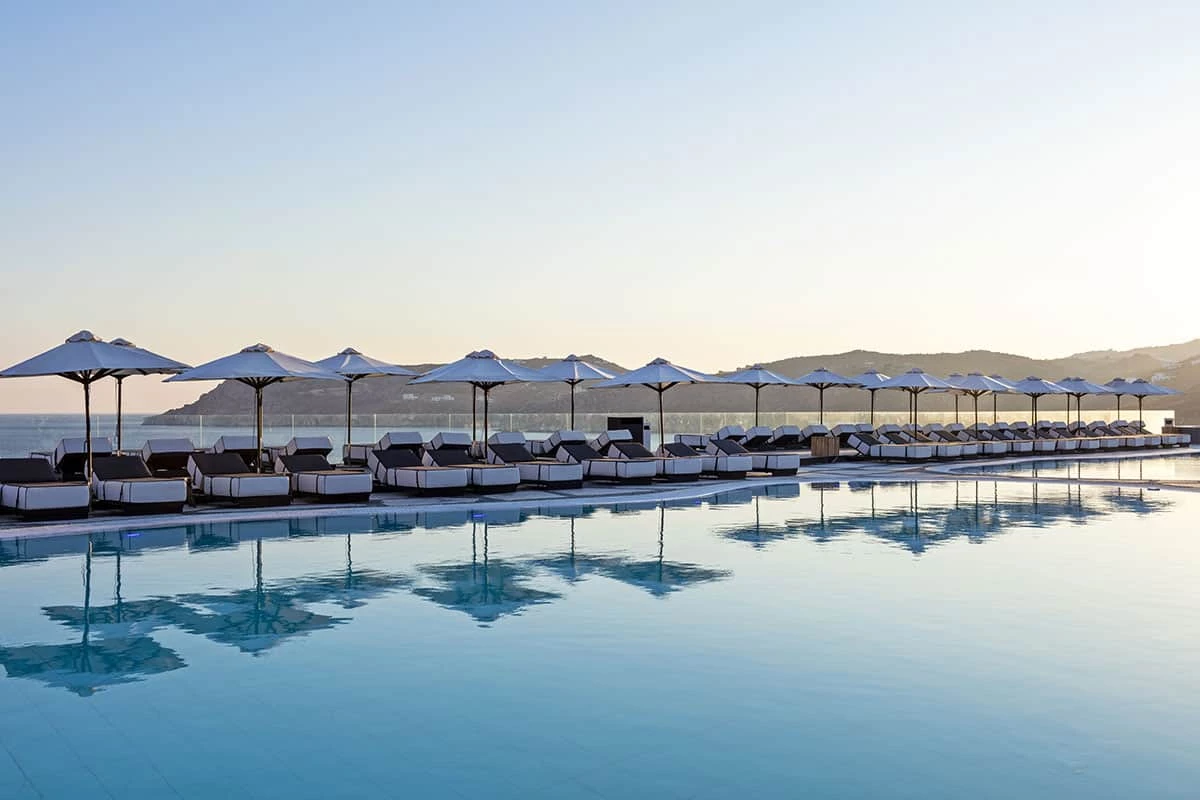 Unwind in the all-white elegance inspired by the radiance of Myconian light, with an open plan space that leads out onto your private balcony with radiant blue views. The space comprises king-size or twin beds and a bathroom with shower or tub. Standard amenities are complemented by a flat-screen television and staples of luxury toiletries.
The Premium Double is also available with the option of a large terrace with Jacuzzi or with a private pool.
The Premium Double is suitable for three adults or two adults and one child up to 12 years old, whereas the private pool or outdoor Jacuzzi option is only suitable for two guests.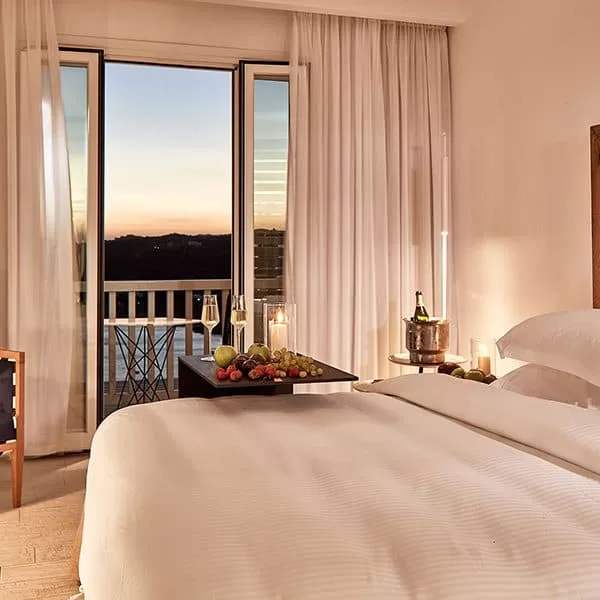 Enjoy the contemporary elegance of an open-plan appointed in natural tones and textures, leading onto your private balcony with spectacular sea views. Includes king-size or twin beds, a designer bathroom with shower or free-standing bath, as well as a spacious living area with a comfortable sofa and handcrafted details. Standard amenities are complemented by a flat-screen television and staples of luxury toiletries.
This room is available with the option of a large terrace with Jacuzzi or with a private pool. Ideal for three adults or two adults and two children up to 12 years old.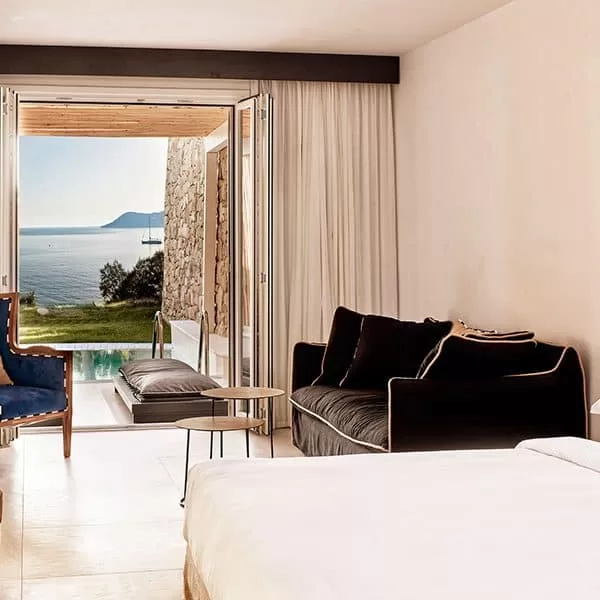 Celebrate lifestyle luxury with customised furnishings and comforts considered down to the smallest detail in an open plan space with king-size or twin beds and a comfortable sofa, a bathroom with shower, and a terrace with private pool and spectacular sea views that invite to moments of undisturbed relaxation or intimate sunset gatherings. Standard amenities are complemented by a flat-screen television and staples of luxury toiletries.
Ideal for three adults, or two adults and two children up to 12 years old.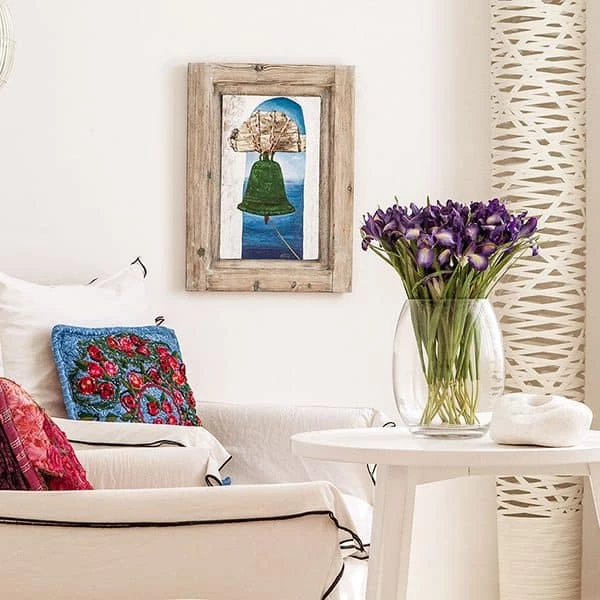 This most distinctive accommodation at the Myconian Imperial captures the essence of refined indulgence on a grand scale. Give yourself over to the nonchalance of perfect moments spent drifting between the customized comforts of luxurious interiors and the sun-soaked private terrace with captivating sea views. The living area with the sofa expands the plush comforts provided by a king-size or twin beds and a bathroom with shower, leading out onto your oversized furnished terrace with private infinity pool.
Ideal for three adults, or two adults and two children up to 12 years old.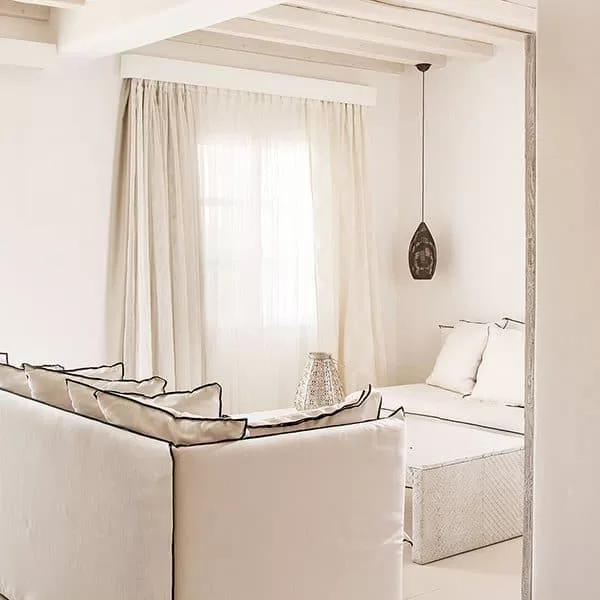 About the Hotel
The Myconian Imperial pairs barefoot luxuries in 111 suites and villas with high-end service and is a long-standing favourite with island-hopping honeymooners and young couples who seek laid-back luxury in a beautiful natural setting that is a short ride from the island's exciting nightlife by complimentary shuttle. Relax in the on-site Wellness Centre. The hotel also has a PADI Dive Centre for diving enthusiasts or those wishing to learn.
Food and Drink
Meltemi Restaurant
Named after the warm Etesian wind, Meltemi rises to the occasion of each Myconian morning with sweeping sea views and a bountiful array that transforms breakfast into the first of many feasts to be enjoyed throughout the day. Awaken your senses with fresh coffee, pick your preference of eggs à la carte and choose from a hot buffet, selection of freshly baked breads, fruit platters, cured meats, Mediterranean delicacies and a range of cereals. Special requests and gluten-free requirements are naturally taken into consideration.
Celebrities
Dine among the stars at the Myconian Imperial's à la carte restaurant – those suspended in the sky above, and the stellar culinary events prepared by executive chef Tasos Almpanis. Using locally grown, seasonal and organic produce, he insists that flavours should be subtle enough not to overwhelm the unique fragrance of the freshest Mediterranean ingredients. He recommends his acclaimed dishes of sea bass with black risotto as well as the calf fillet with wild mushrooms. Naturally, there are also delicious meat and vegetarian options.
Sishu
The art of sushi – Japan's gift to global cuisine – is honoured here with an array of traditional classics, as well as imaginative fusion dishes created with flair by chef Meiwang Ke Steven, prepared from the freshest catch hauled in at the first light. Discover his signature dishes within the premises of Sishu, while enjoying the gentle breeze that caresses this open-air bar with breathtaking views across the bay.
Nostos Pool Bar
Indulge in the perfect vacation fantasy as you sip one of the delectable concoctions mixed by the Nostos barmen. Take a plunge in the saltwater pool to cool off from the Aegean sun and the warm breeze. Enjoy light snacks served in the shade of your lounger as you drift in and out of daydreams, losing all sense of time until sunset turns the page to the adventures of a glittering nightlife.
Eros Veranda Bar
The Eros Veranda bar sets the stage for idyllic moments…a seductive invitation to pause and take in the views of the vast Aegean and the endless skies set ablaze by a fiery sunset, just long enough for the mischievous archer to hit his mark. You may fall a little more deeply in love with Mykonos, as you raise a cool cocktail to the simple pleasures of life that are there for the taking.
In-room dinning
For those rare evenings when you feel like 'staying home' to catch up on sleep, work or TV entertainment, we offer a delicious in-room menu with something exceptional for everyone's taste, guaranteed to arrive as hot or as chilled as the chef would have it. Whether you wish to arrange for a private and memorable dining experience, or simply enjoy a meal that's not on the menu, a personal chef and his team are always at your disposal, ready to demonstrate their culinary prowess and prepare your favourite dishes in the privacy of your own suite or villa. The in-house chef services also include daily fresh grocery delivery, a unique selection of coffees and teas, breakfast served by your personal chef in your suite or villa, tailor-made romantic dinners, special meals, fully-catered parties and events, as well as pool lunches upon request.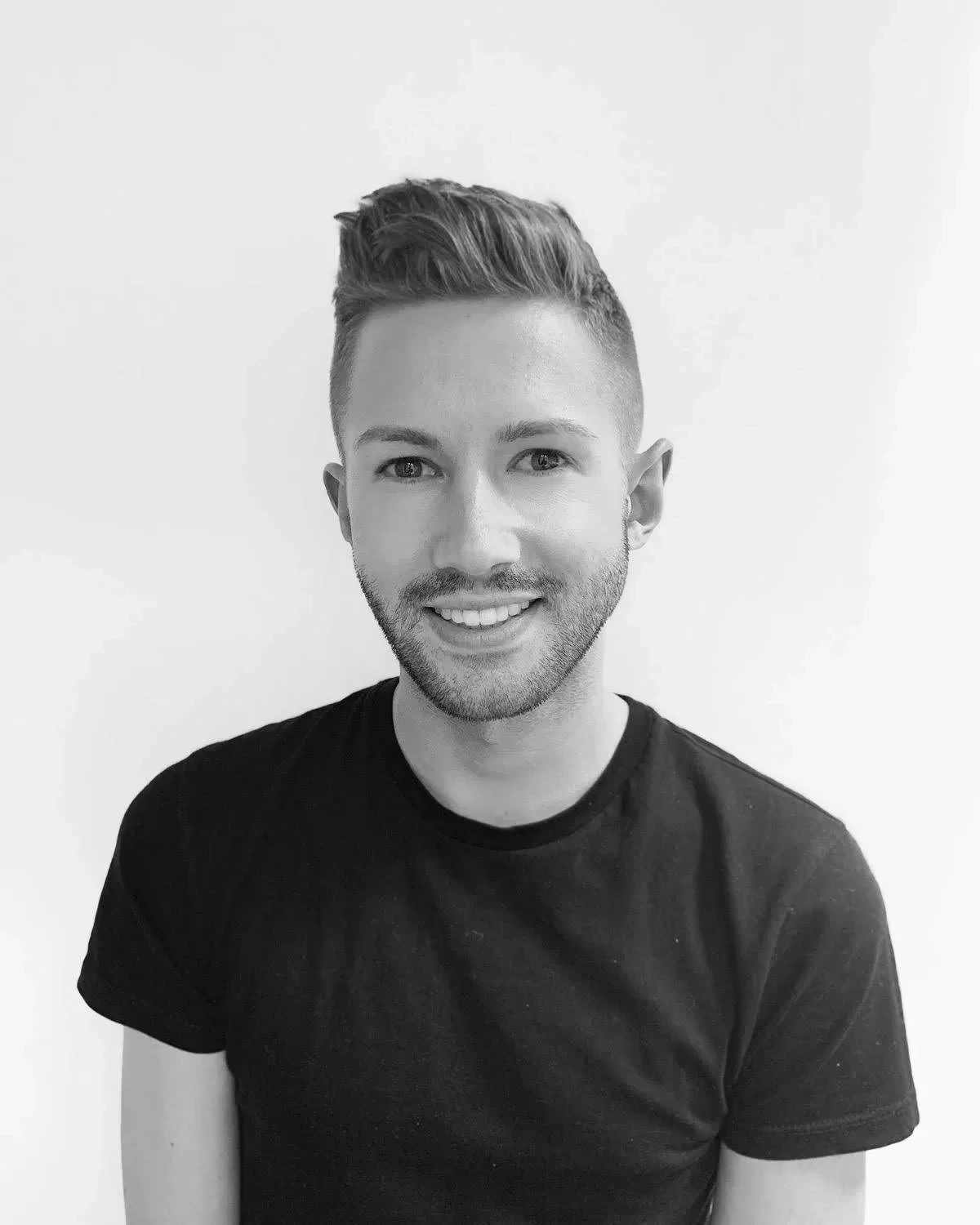 Jaike Rowe
Luxury Travel Expert
---
"Greece is one of our clients' most popular destinations. The combination of history in Athens and beach life in the islands is a brilliant combination."
Contact us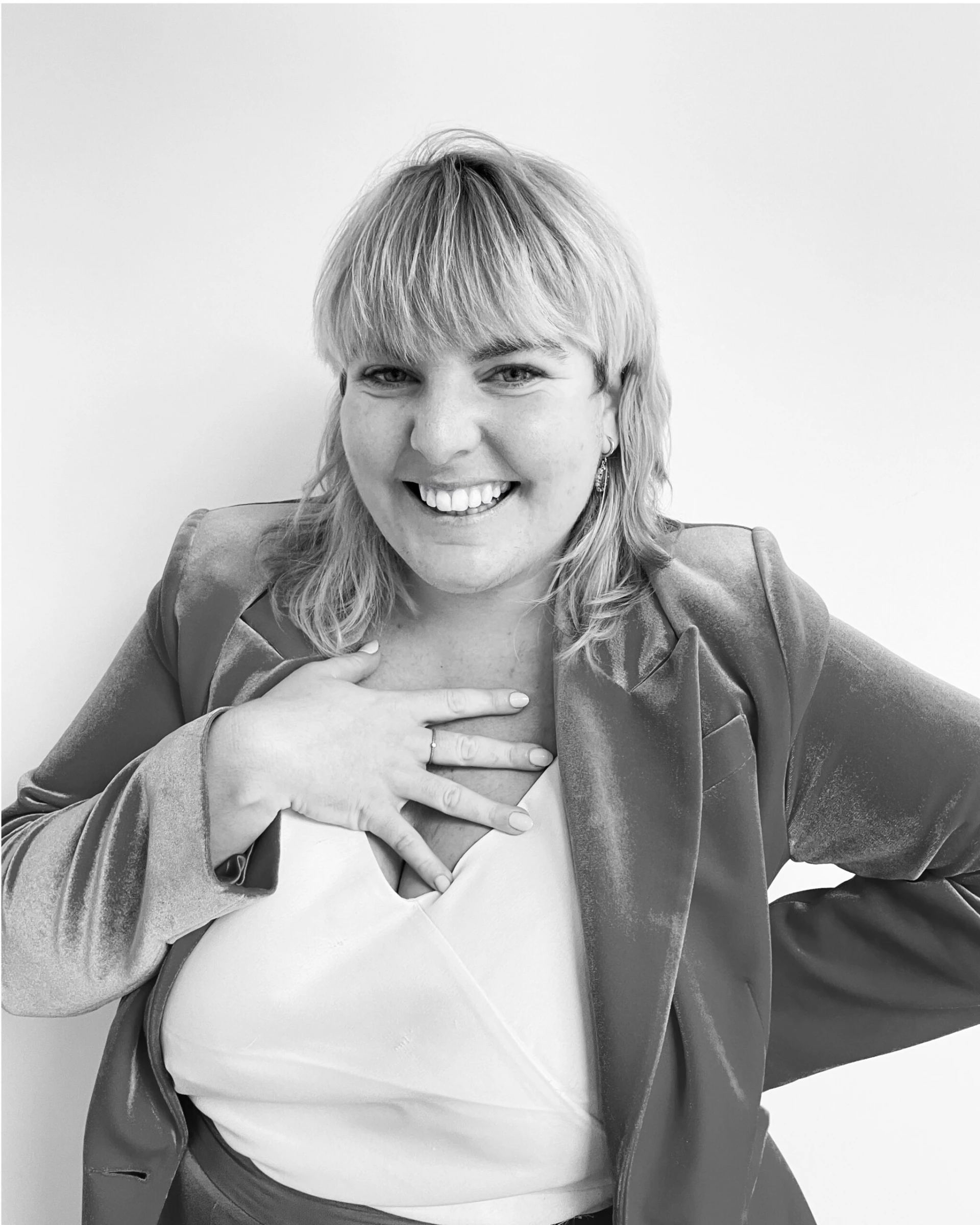 Maria Gardner
Luxury Travel Expert
---
"Island hopping in Greece is one of my favorite travel experiences. The cobbled streets of Mykonos and the bright blue domes of Santorini are picture perfect."
Contact us
We want to ensure you have the best experience with us so we'll keep working on your itinerary until perfect. You will have your own personal dedicated member of our team who will help build the perfect trip for you.
We pride ourselves in the number of clients that are referred to us by our existing customers. Our 5* Trustpilot rating is important to us, so we encourage you to browse our reviews. They speak for themselves and that's why you are in safe hands.
Make an
enquiry
---
Email
info@outofoffice.com
To start planning your trip, please call us or complete the enquiry form and one of our team of experts will contact you as soon as possible for an initial consultation to discuss your travel plans in more detail.
All the prices on our website do not include flights. We can, of course, arrange them for you.