The Mandarin Oriental is ideally situated in Barcelona's most elegant boulevard, the famous Passeig de Gràcia lined with Gaudi architecture, fantastic restaurants, and shopping. It's one of the most prestigious addresses in town.
Contemporary interiors by one of Spain's leading designers, Patricia Urquiola, luxurious hotel rooms, Michelin-starred restaurant, and fantastic spa make the Mandarin Oriental the perfect base to explore the Catalan capital.
There are 120 rooms all with chic decor throughout. Suites boast excellent views over Passeig de Gràcia and surrounding Barcelona's major attractions. It's a two-minute walk from Gaudí-designed Casa Batlló and the international airport is a 30-minute drive away.
More information
Each Suite has the services of a butler, who is available 24 hours a day
Be sure to try Bankers #3 at the bar made with rum infused with tonka beans and cacao, Amontillado syrup, grapefruit and yuzu
Boasting restaurants from acclaimed chefs like Carme Ruscalleda and her son Raül Balam, as well as Gastón Acurio
The spa features holistic-minded therapies including massages, wraps, facials and Orient-themed treatments as well as a lap pool and a hammam
Spanish law has a number of protections for LGBTQ+ people that allow queer travellers to travel within the country with peace of mind and freedom. There are fantastic gay scenes in the cities of Madrid and Barcelona, and even the smaller destinations are very accepting.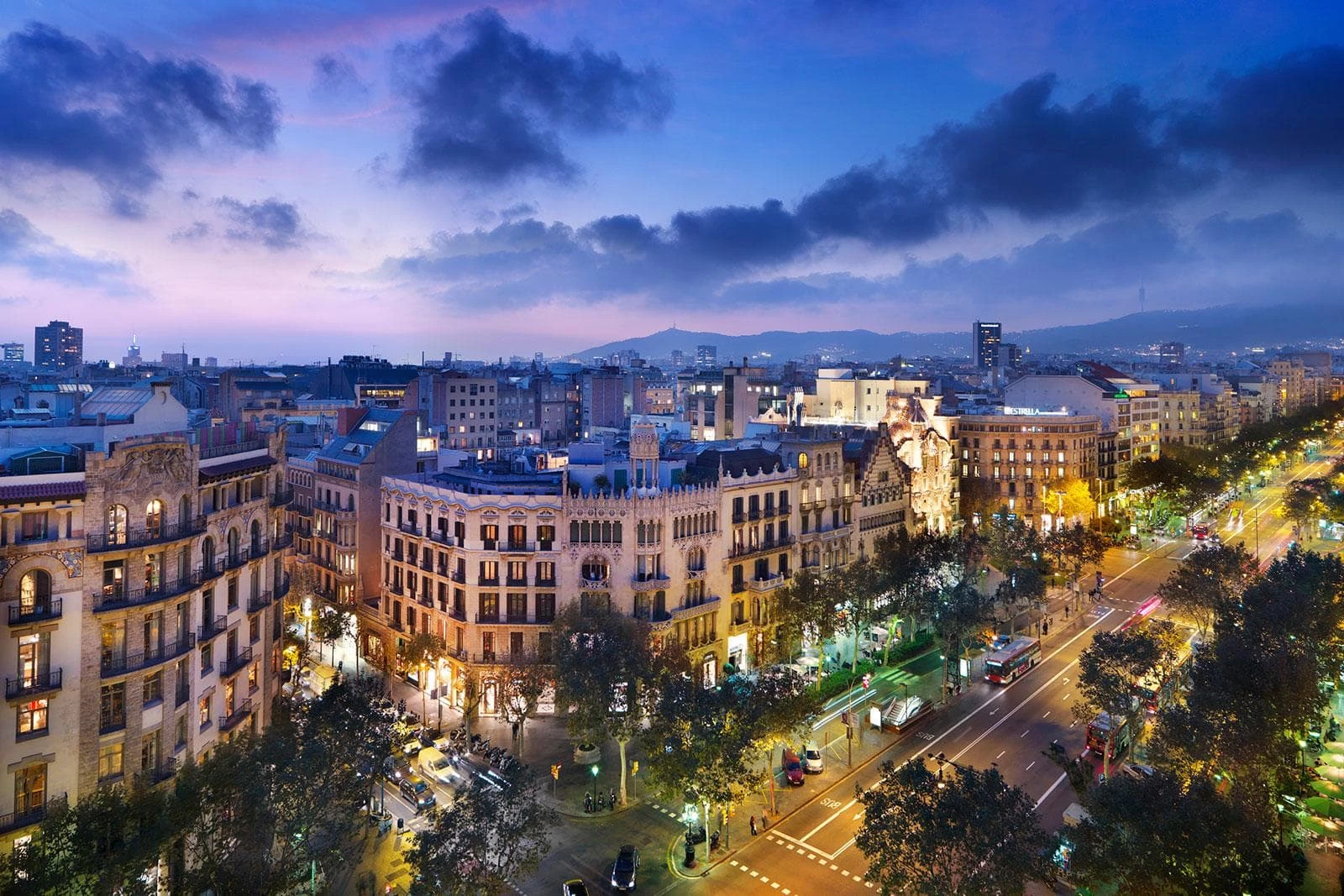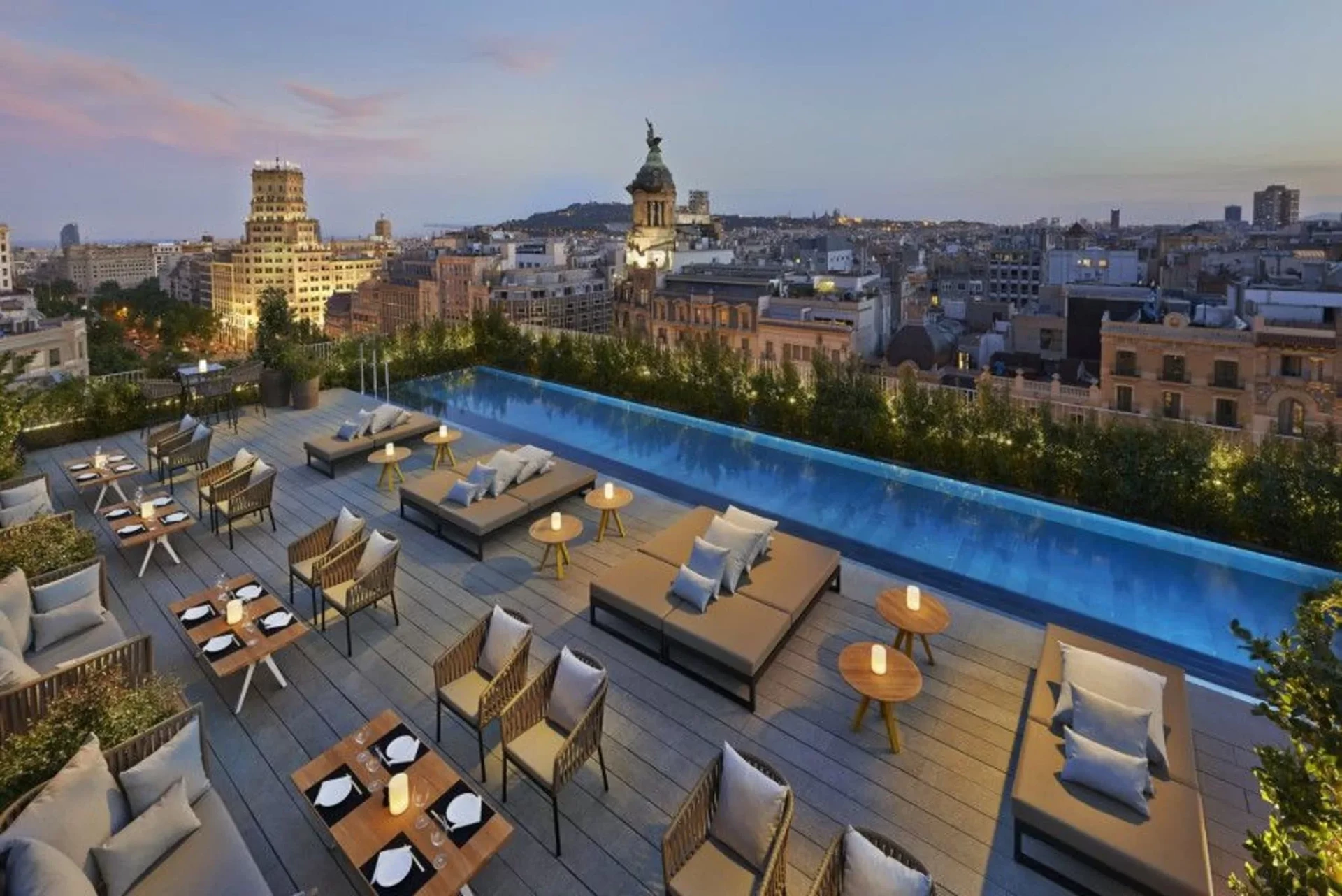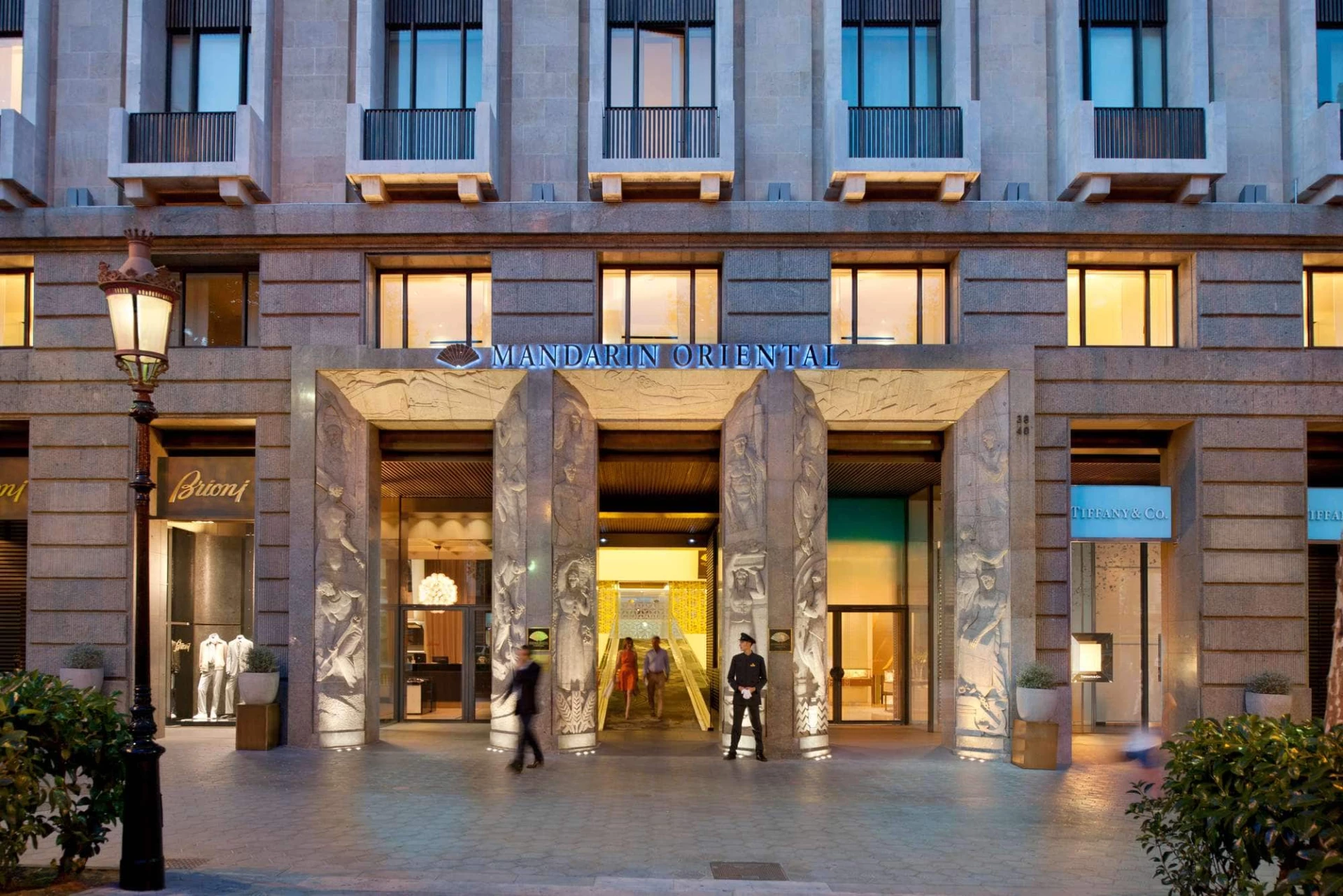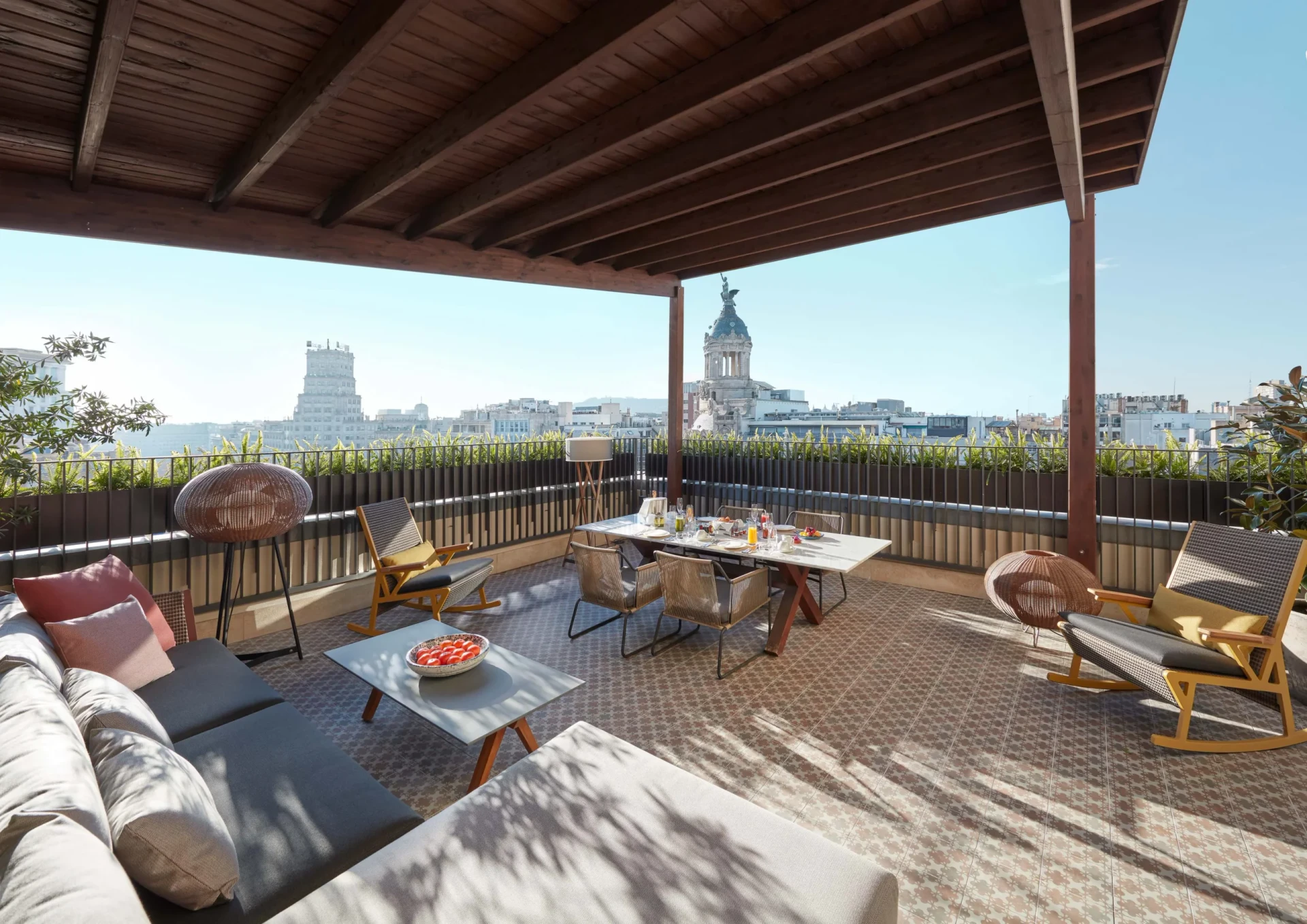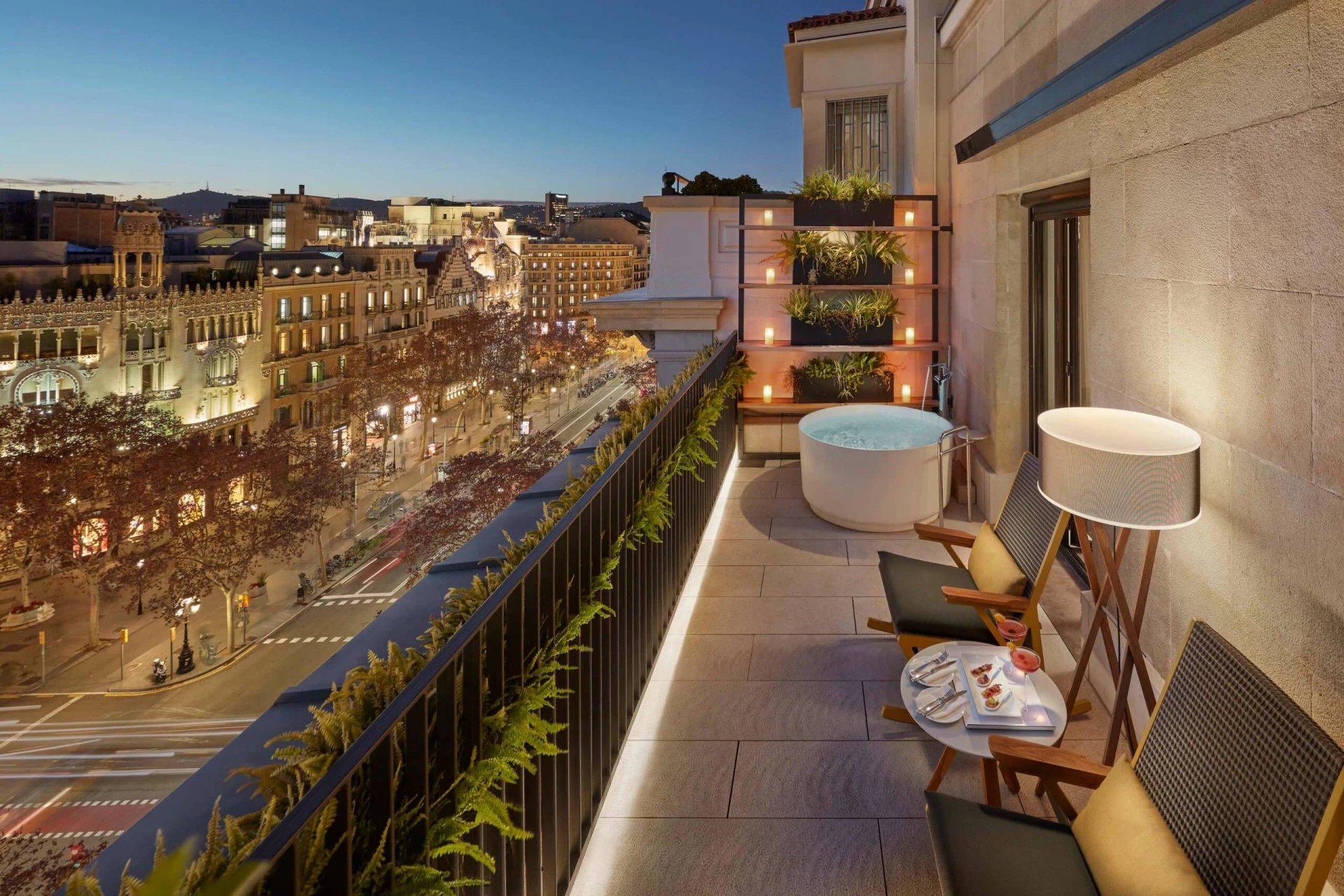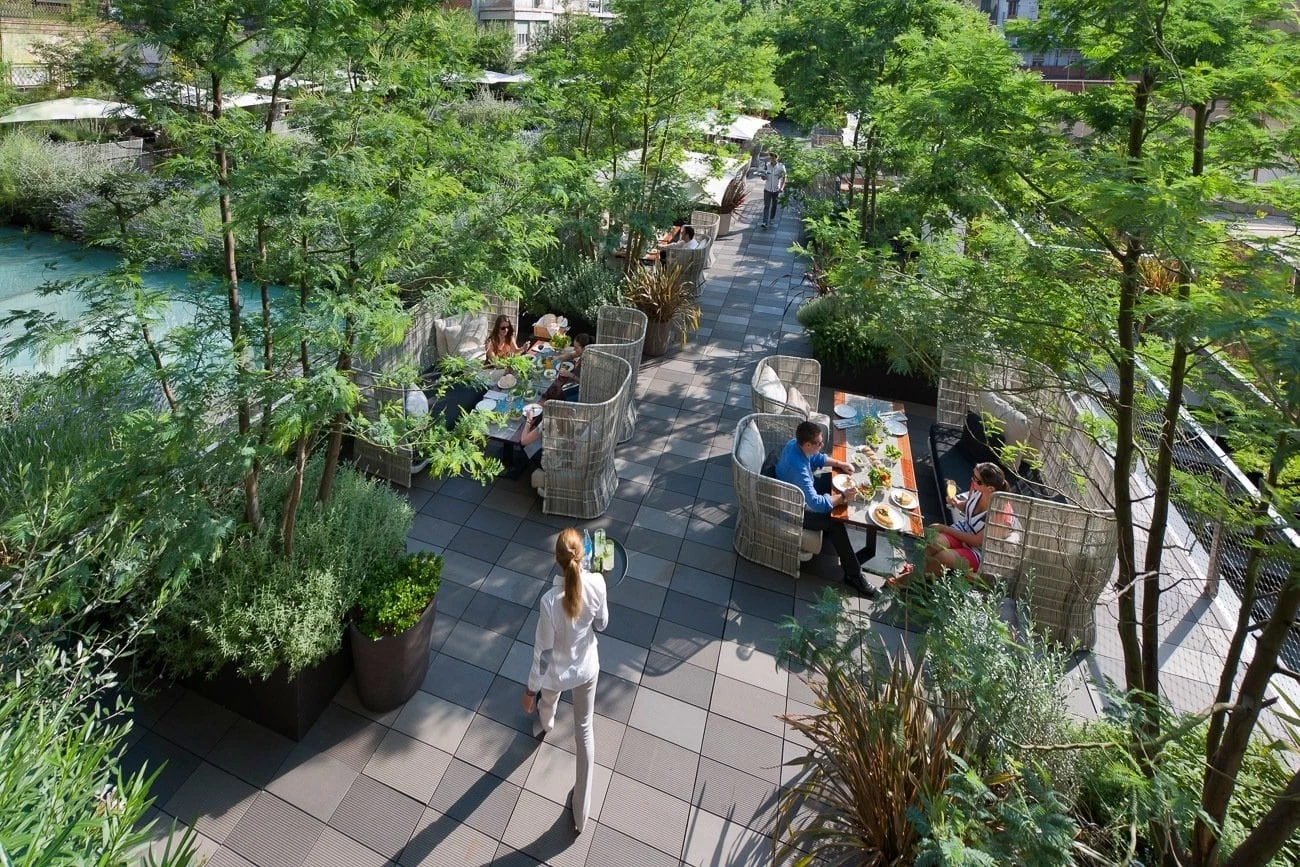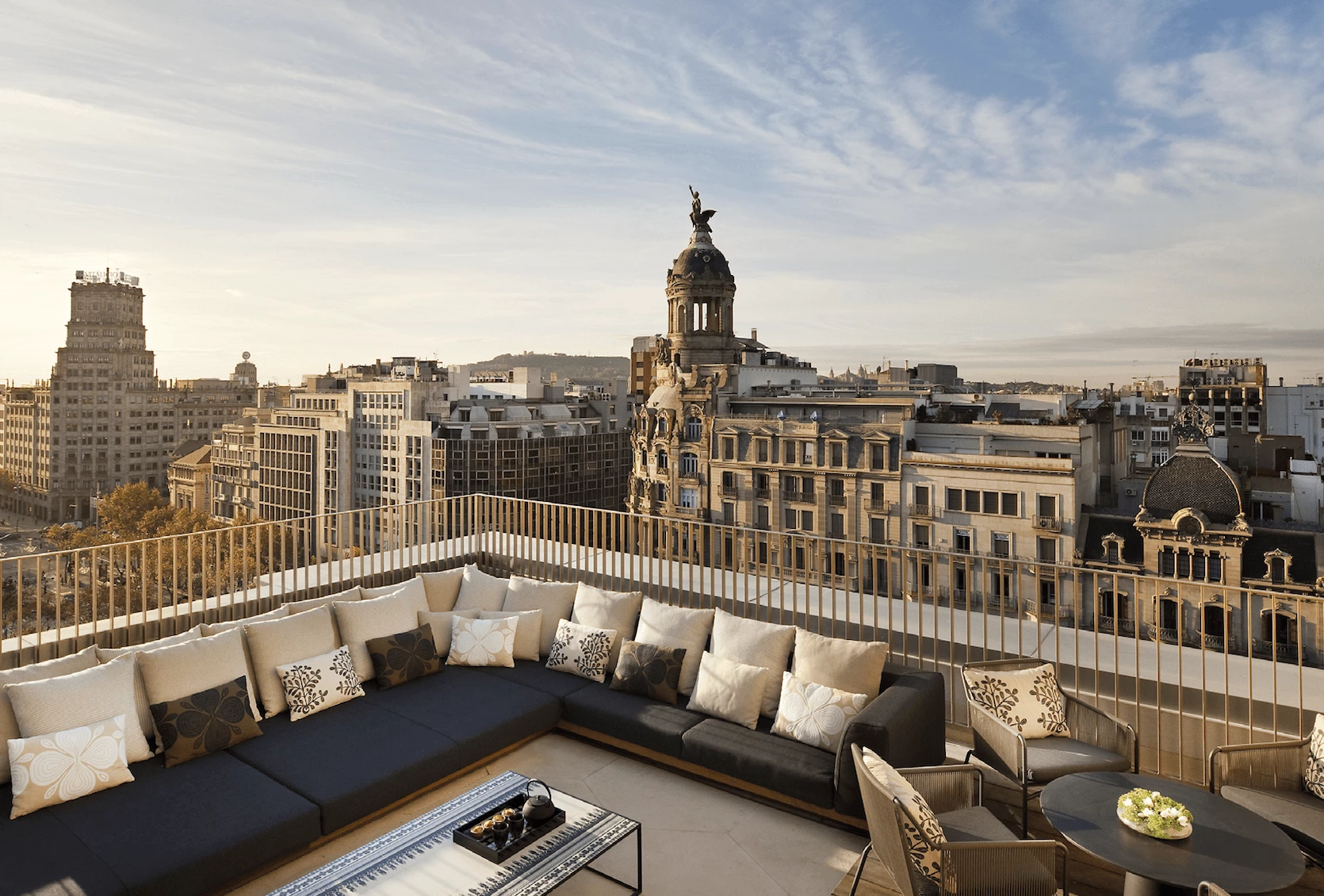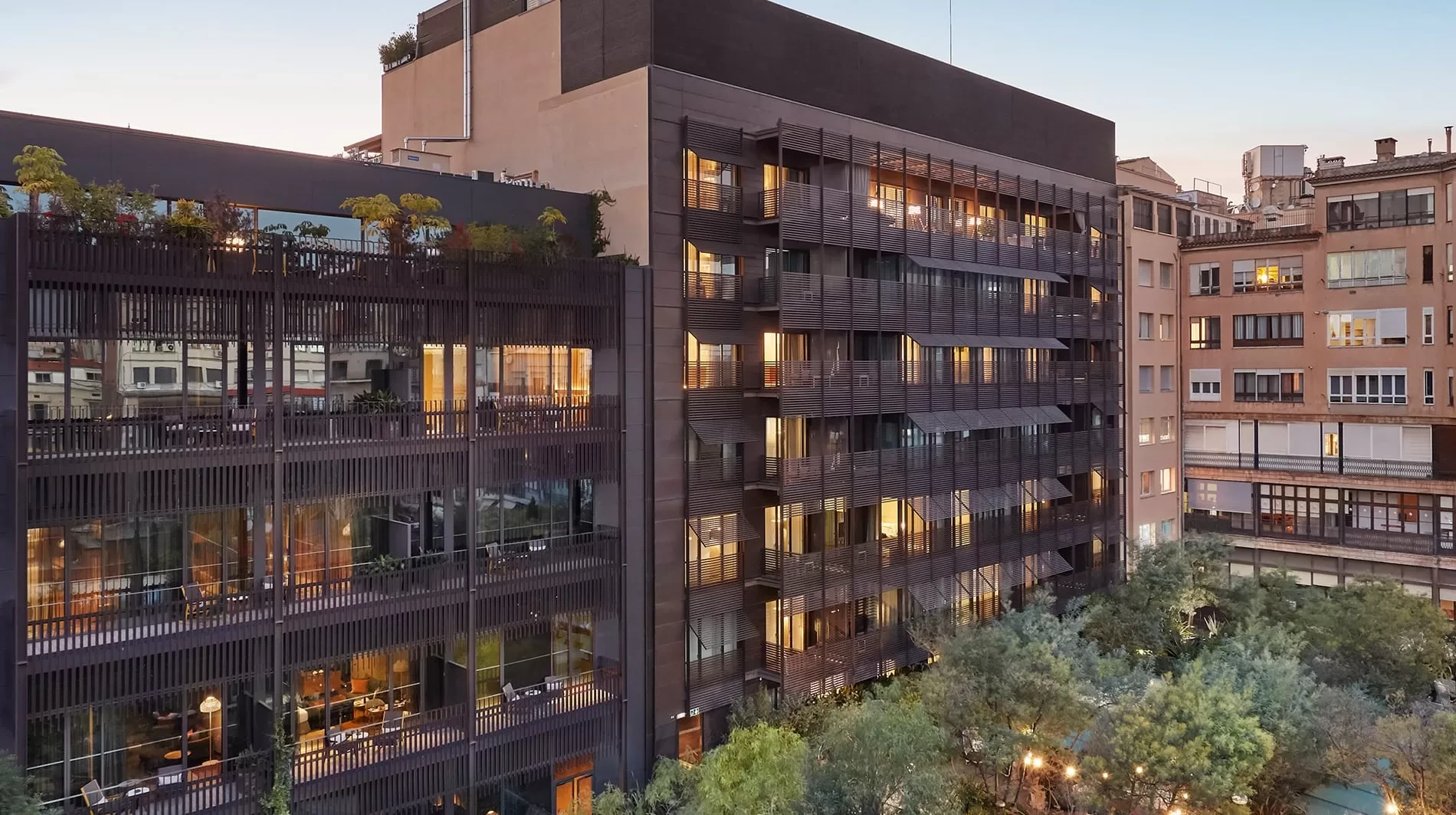 The Boulevard Suite has a spacious modern feel, contemporary decor with bespoke rugs and wood floors for an Oriental touch.
This suite features one king-size bed, the bedroom lies adjacent to a spacious living area.
Additionally, there is a stunning bathroom, encased in opaque glass and featuring a large bathtub and walk-in shower.
These suites also offer 24-hour butler service and give you access to the spa and gym.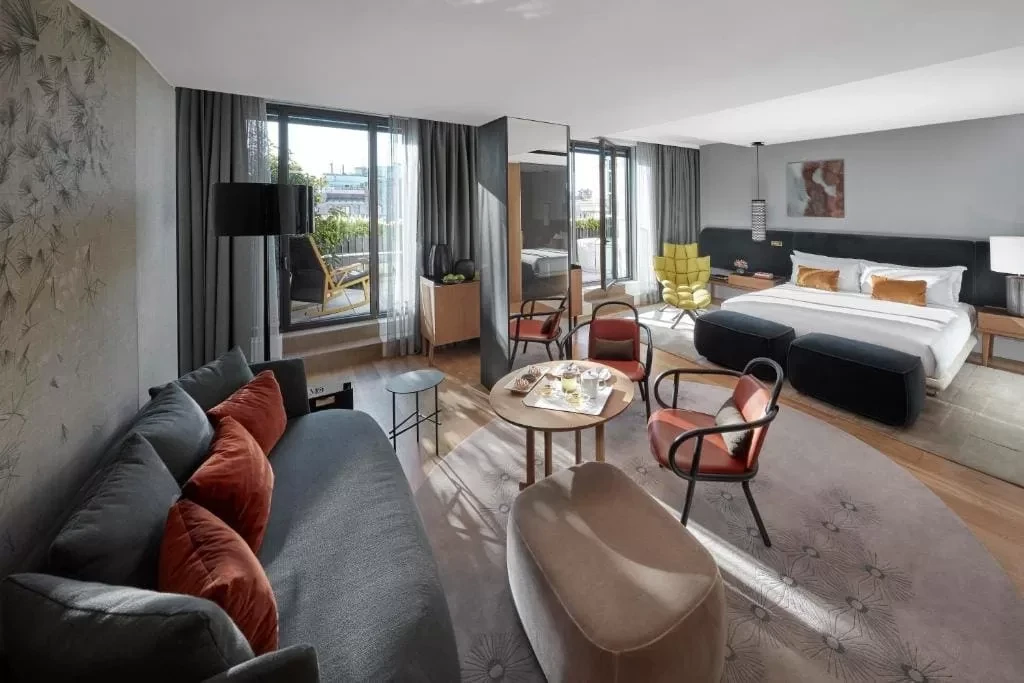 These large suites offer one large king-size bed, a separate living area with comfortable and modern style seating, a dining table, and incredible views over Barcelona's famous Passeig de Gracia or the landscaped Mimosa garden.
These suites also offer 24-hour butler service and give you access to the spa and gym.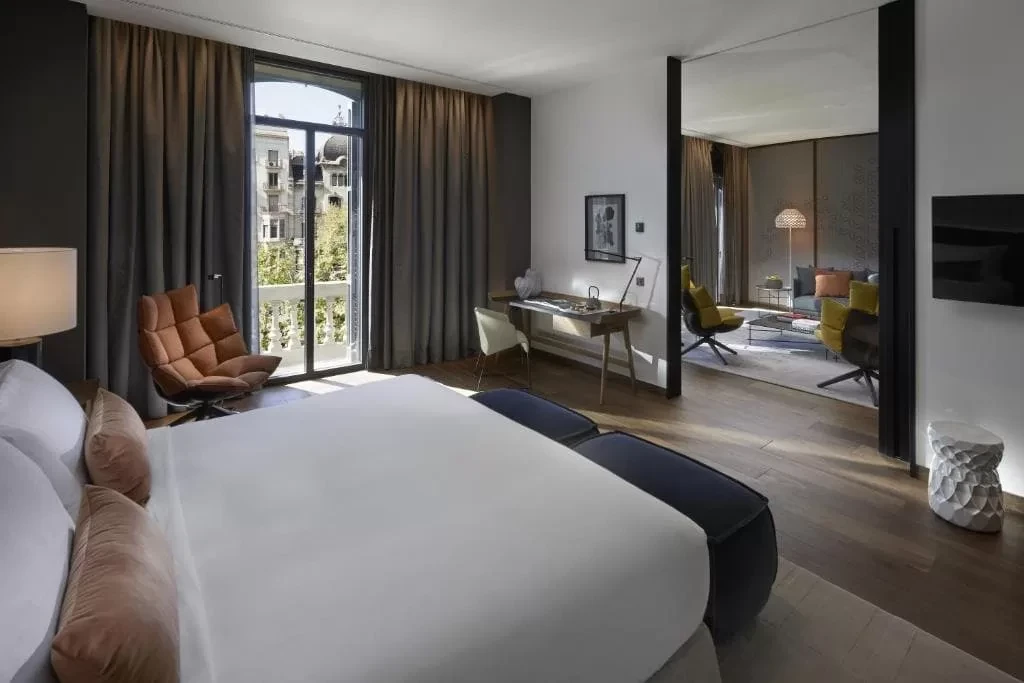 Overlooking either the peaceful landscaped gardens or the famous Passeig de Gràcia, these spacious suites have been designed to have a private apartment feel.
Enjoy a luxuriously large terrace made for al fresco dining and soaking in the amazing views.
These suites feature a large king-size bed, a glass-walled master bathroom, a study separate from the living area, and a walk-in dressing area.
These suites also offer 24-hour butler service and give you access to the spa and gym.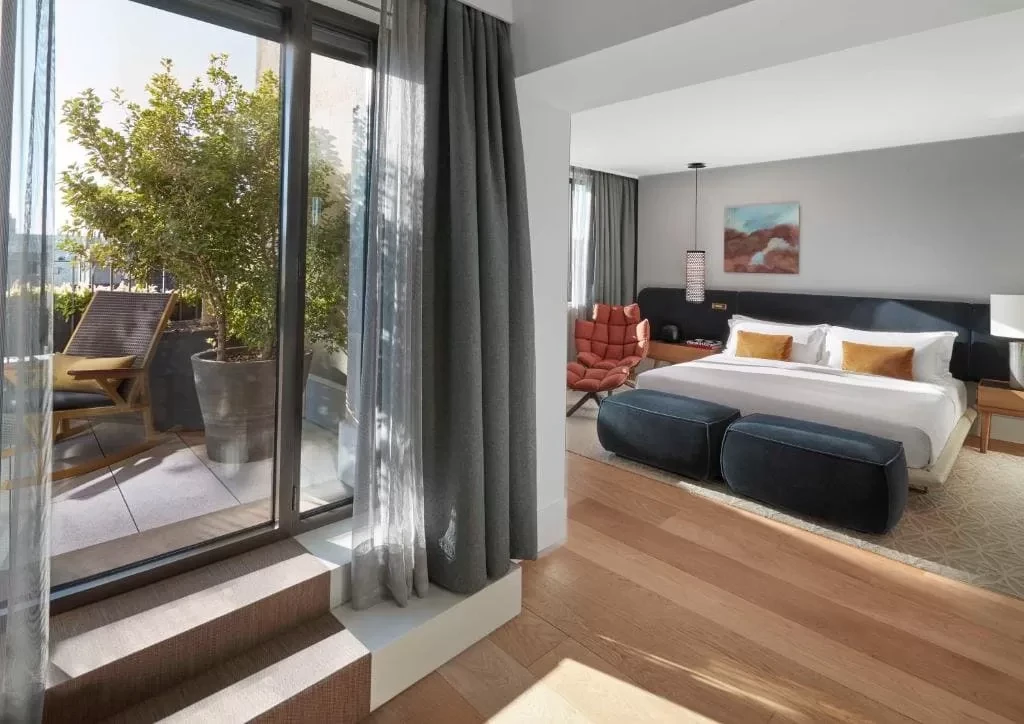 The Premier Terrace Suite is set in a peaceful location on the 5th floor, this suite enjoys wonderful views of the Mimosa garden with a living room that opens out to a large outdoor terrace.
The master bedroom has a walk-in dressing area, a large bathroom featuring a walk-in rainforest shower, and an oval bathtub.
This suite features floor-to-ceiling windows, a guest bathroom, a private office, and a large dining table.
These suites also offer 24-hour butler service and give you access to the spa and gym.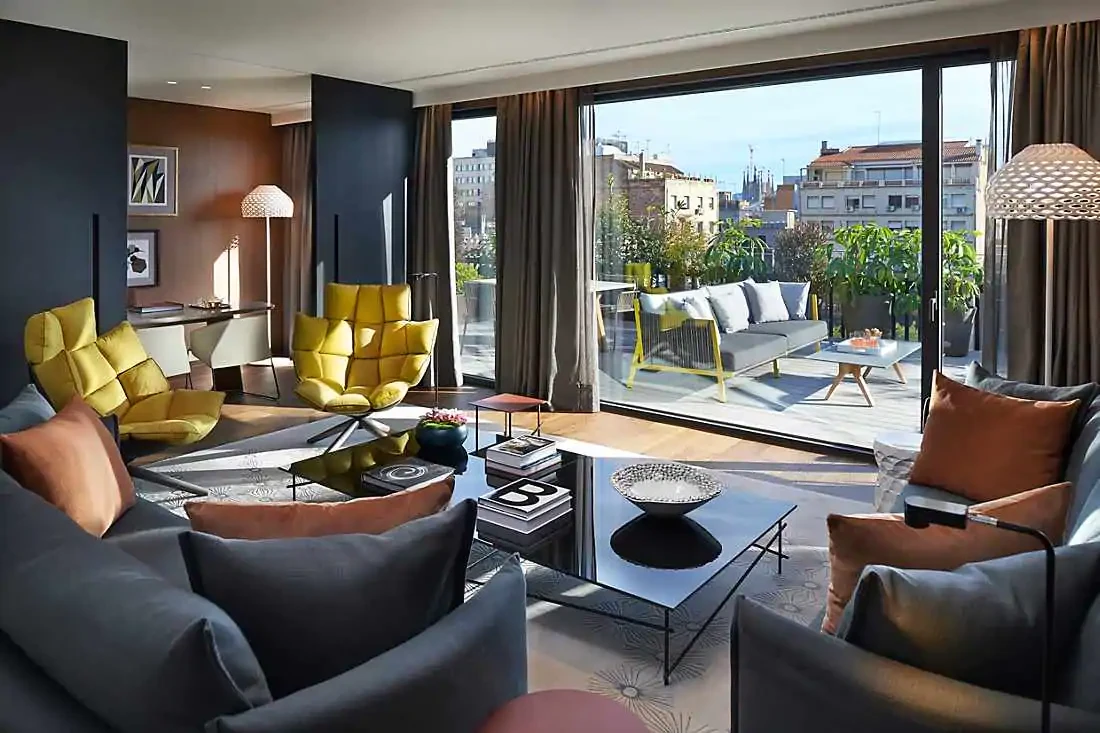 This serene suite features one king bed, a spacious living and dining area, a dressing area, a large glass-walled bathroom with a stunning freestanding bathtub that overlooks Barcelona's celebrated Passeig de Gràcia.
The Barcelona Suite's terrace enjoys the benefit of a jacuzzi.
These suites also offer 24-hour butler service and give you access to the spa and gym.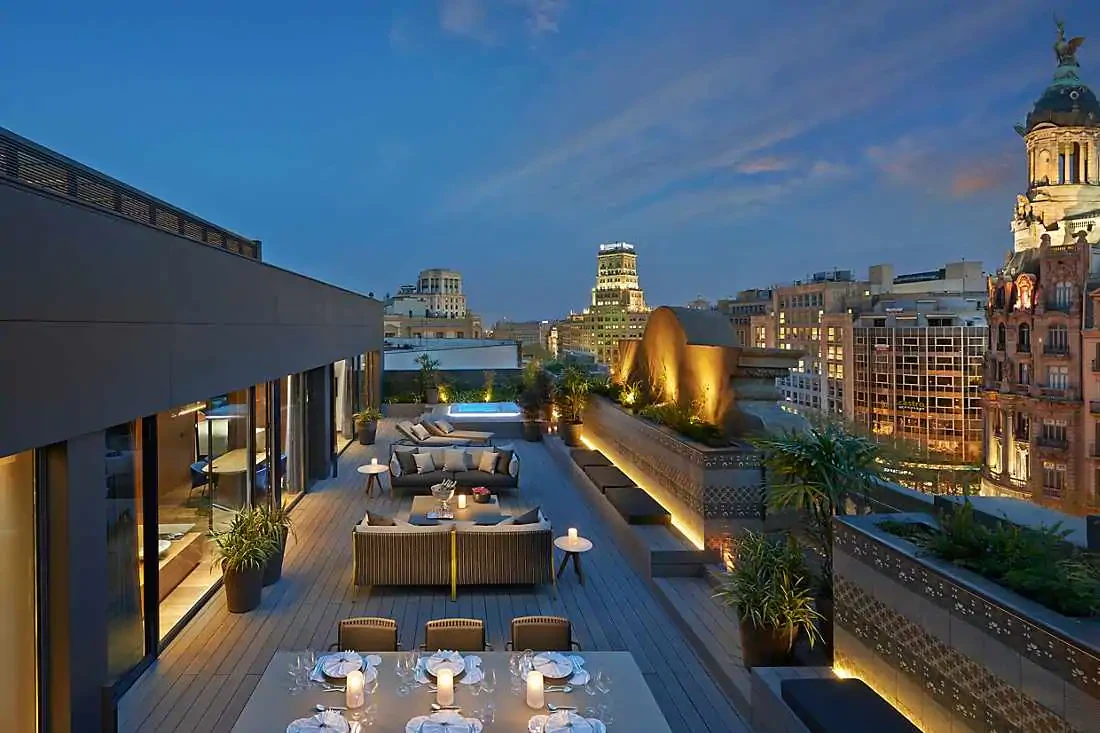 Occupying the entire top floor, the two-bedroom Penthouse Suite is as good as it gets anywhere in the city. It has an enormous terrace with stunning views of the city.
This suite features its own kitchen and massive master suite also with a second bedroom, kitchen, living and dining area for 8, and adjoining terrace for al fresco entertaining.
These suites also offer 24-hour private butler service and give you access to the spa and gym.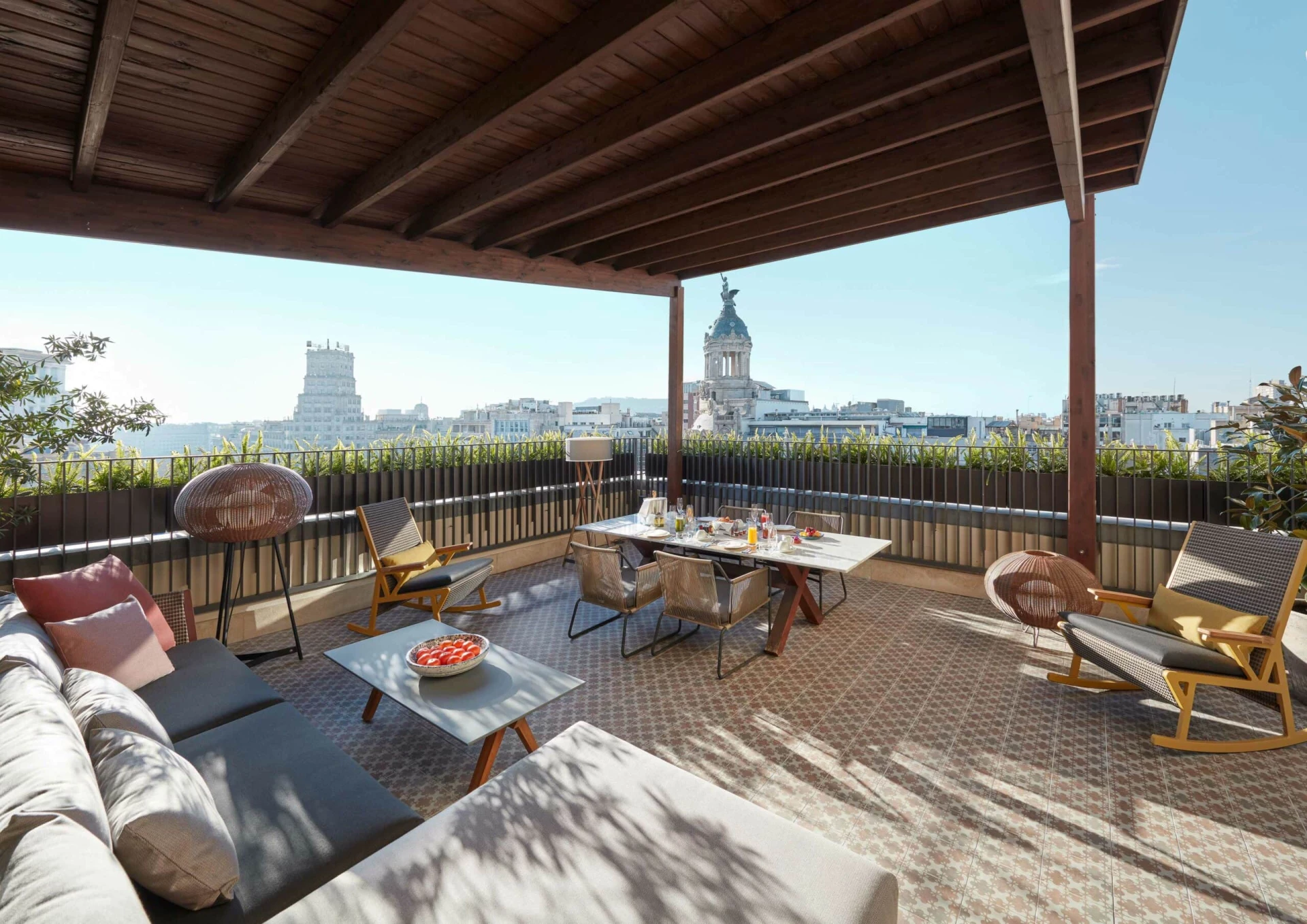 Spa & Wellness
Lounge until your heart is content in The Mandarin Oriental's Spa in which you can rebalance the needs of your body, mind, and soul in this zen sanctuary.
The Spa is a pillar of the Mandarin Oriental and is possibly the most serene space in the centre of Barcelona.
7 treatment rooms including one couples' suites
12-meter spa lap pool
Oriental steam room
Separate men's and women's changing areas
Relaxation area
Fully-equipped fitness center
Spa boutique
Facial treatments and products by Linda Meredith
Facial and body treatments and products by Miriam Quevedo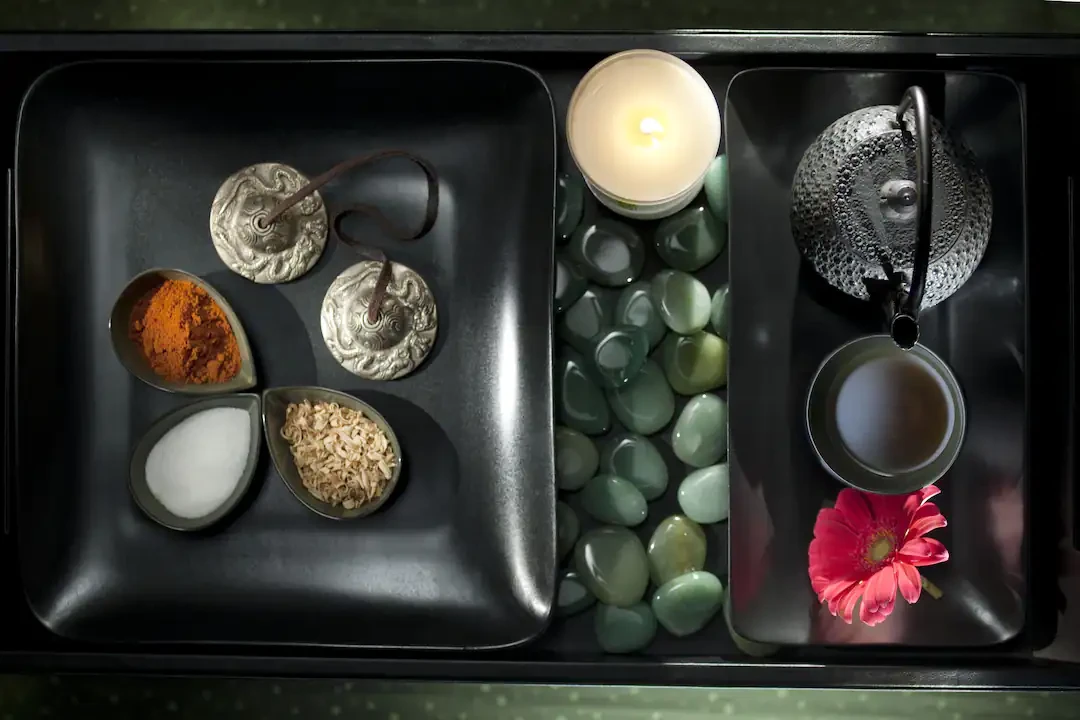 The Restaurants
The restaurant, lounge, and bars are contemporary spaces that mirror the artistic spirit and attitude of the city, with four dining opportunities there's much to explore.
Michelin-starred restaurant Moments is inspired by traditional Catalan cuisine and led by one of the world's most acclaimed chefs, Carme Ruscalleda.
Blanc is an all-day dining space at the heart of the hotel and is a perfect spot for breakfast or light refreshments.
Banker's Bar is popular amongst both guests and locals, exuding sophistication with a designer interior displaying the former bank building's original collection of security boxes.
Mimosa Garden is a secret spot away from the bustle of the city, with light meals and cocktails perfect for enjoying under the summer sun.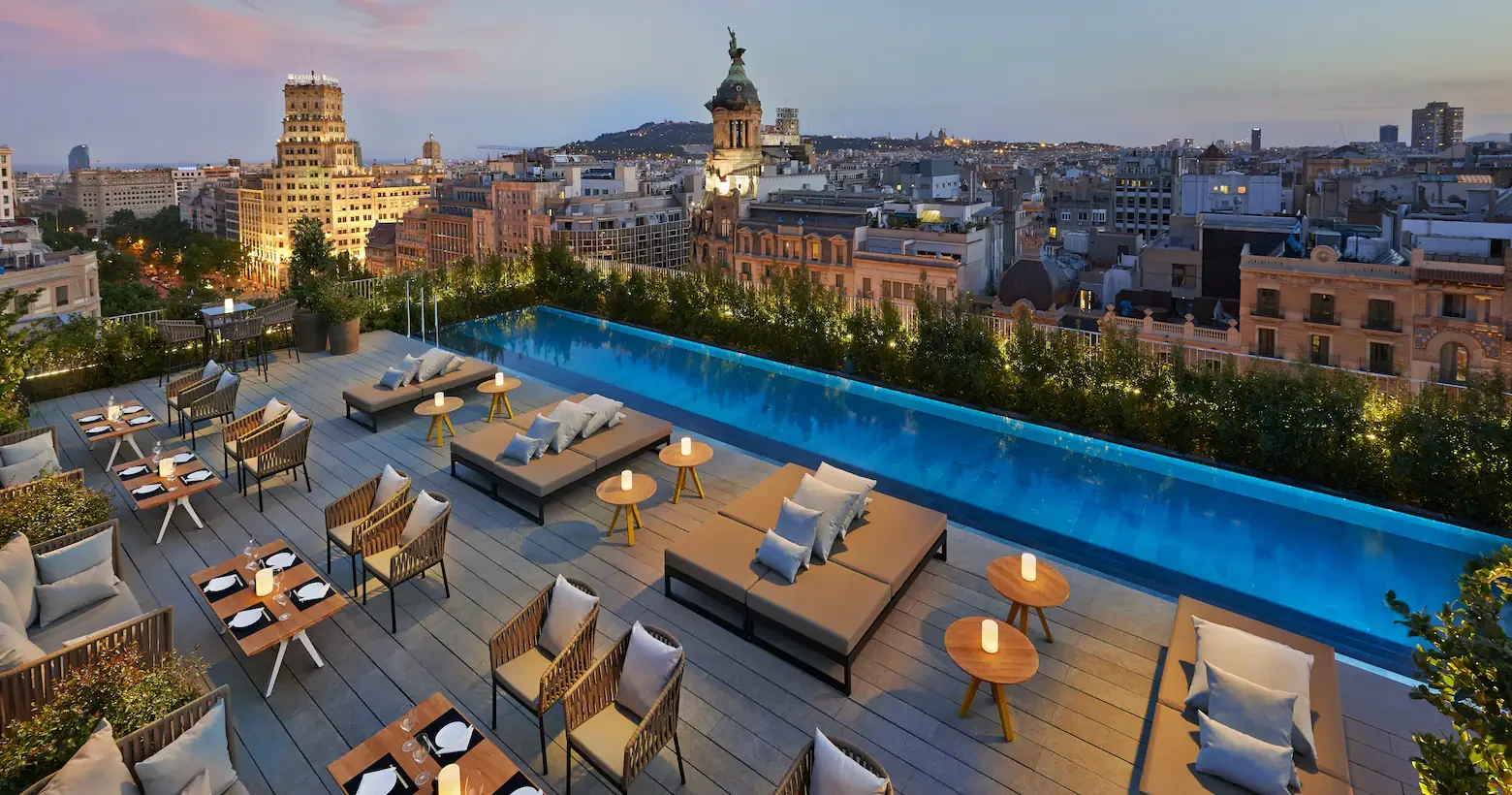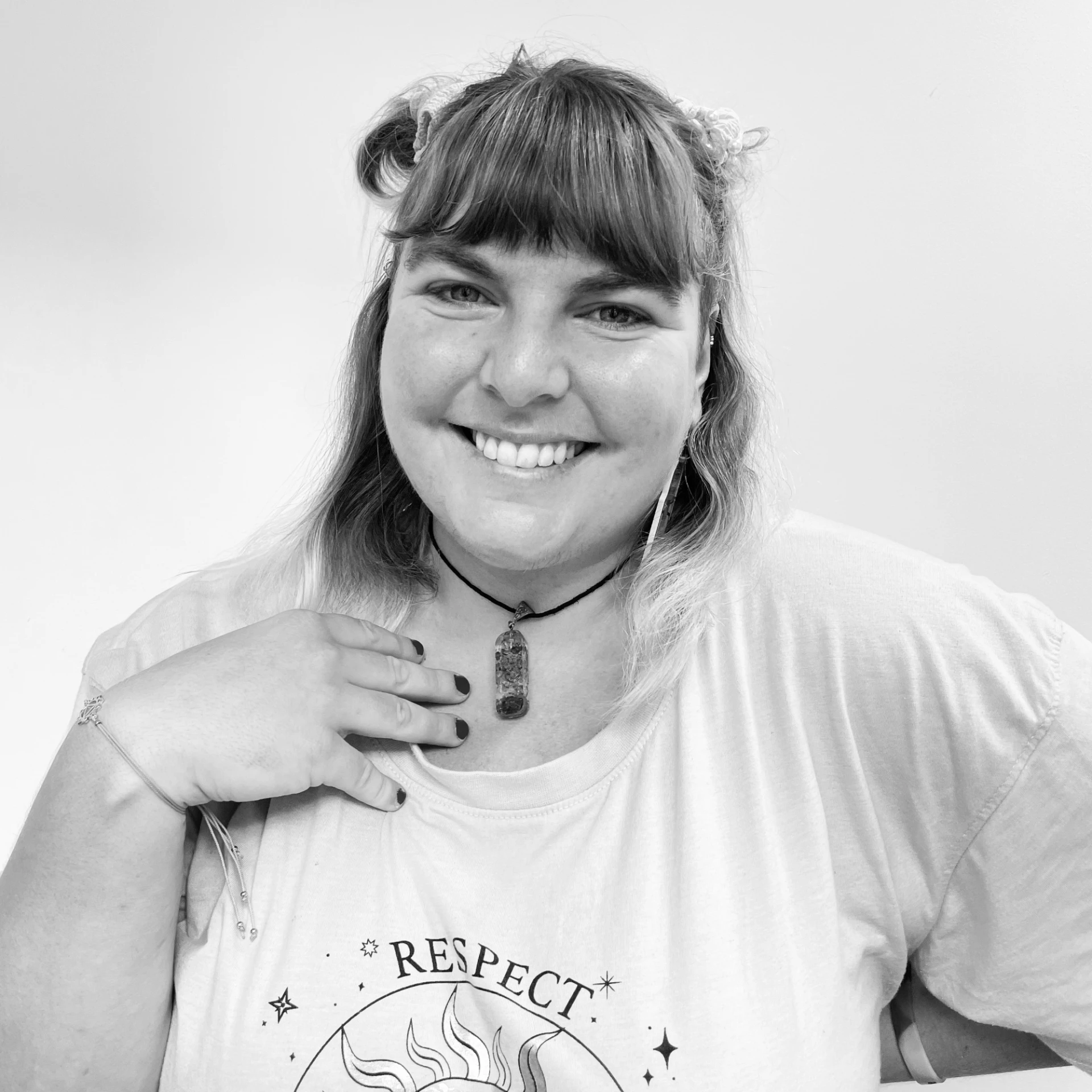 Maria Gardner
Luxury Travel Expert
---
"If you've never been to Spain, add it to your travel bucket list. My favourite Spanish destination for luxury travel is Barcelona."
Contact us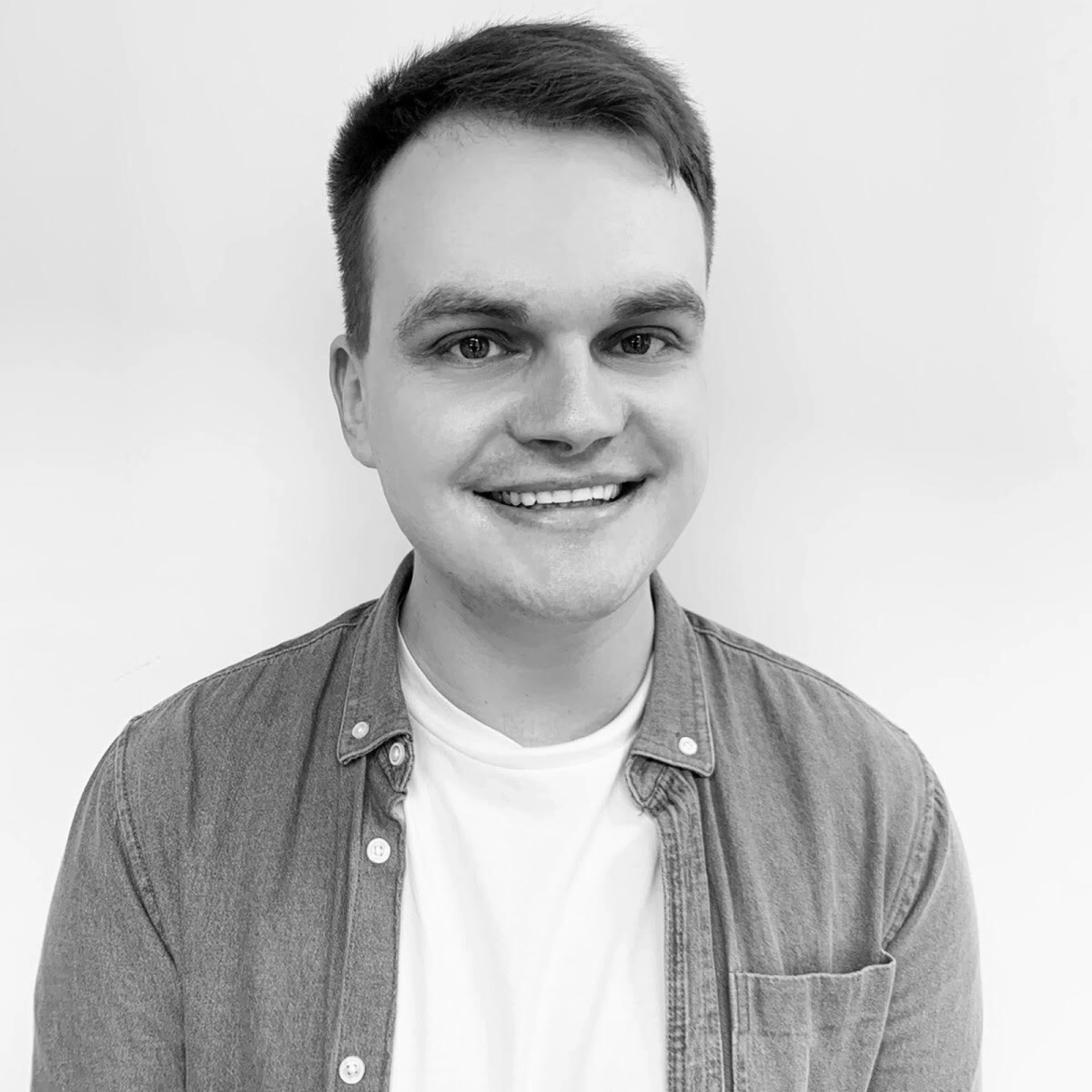 Luke Matthewman
Luxury Travel Expert
---
"There's nowhere quite like Spain- a place where cuisine, culture and stunning scenery truly converge into one unforgettable destination. "
Contact us
We want to ensure you have the best experience with us so we'll keep working on your itinerary until perfect. You will have your own personal dedicated member of our team who will help build the perfect trip for you.
We pride ourselves in the number of clients that are referred to us by our existing customers. Our 5* Trustpilot rating is important to us, so we encourage you to browse our reviews. They speak for themselves and that's why you are in safe hands.
Make an
enquiry
---
Email
info@outofoffice.com
To start planning your trip, please call us or complete the enquiry form and one of our team of experts will contact you as soon as possible for an initial consultation to discuss your travel plans in more detail.
All the prices on our website do not include flights. We can, of course, arrange them for you.