Israel may be a tiny country but there's so much to see. Naturally, Israel's historic importance is a major draw. This is where the three major monotheistic religions collide. Israel is also the gay capital of the Middle East.
Tel Aviv is a cosmopolitan city that's firmly established as one of the best destinations on earth for gay travellers. This trip will show you all the highlights of Israel while staying in the most exclusive hotels. As well as exploring the urban charms of Tel Aviv and Jerusalem, you'll take a trip to the Negev Desert and stay in one of Israel's best luxury hotels.
Call our travel experts on
+44 (0)20 7157 1570
More Information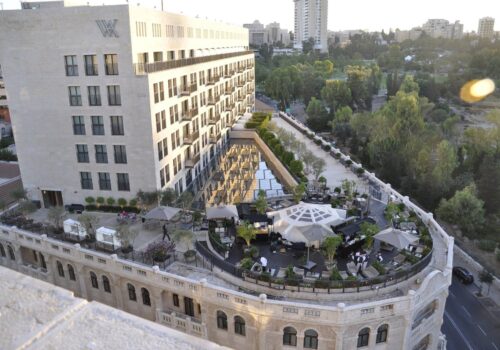 Further Information
This itinerary will feature luxury transfers throughout. You can join optional private tours of Jerusalem and Tel Aviv, each with an LGBT+ tour guide. The tours can be built to suit your needs, whether you'd prefer to discover more of the historical side or more of the cuisine and culture. Whatever you're looking for you can find it in Israel.