Discover some of the finest and least touristy destinations in southern Italy. You'll be staying in luxury accommodation throughout the trip, and discovering the sophisticated food and drink specific to the area. You'll be visiting UNESCO World Heritage destinations, including the drywall dwellings of Alberobello and the iconic city of Matera. There's nowhere on earth quite like Matera. It's a rare example of a troglodyte settlement that remains intact. The city blends seamlessly with its ecosystem and terrain. You'll also visit Monopoli, Polignano a Mare and Ostuni. This is the Italy tourist don't see, and it's all the more charming for it.
More Information
LGBTQ+ Italians enjoy a host of equality and anti-discrimination laws. However, same-sex couples are not able to adopt children together, and the country recently elected an anti-LGBTQ+ government. Italy is a very religious country, but the major cities are all home to vibrant gay scenes.
International Flights
Travel insurance
Day 1: Puglia
You'll be transferred from Bari Airport to your 5-star hotel. We'll have a welcome dinner at the Due Camini restaurant. This will be your first taste of Puglia's excellent cuisine.
Meals included: Dinner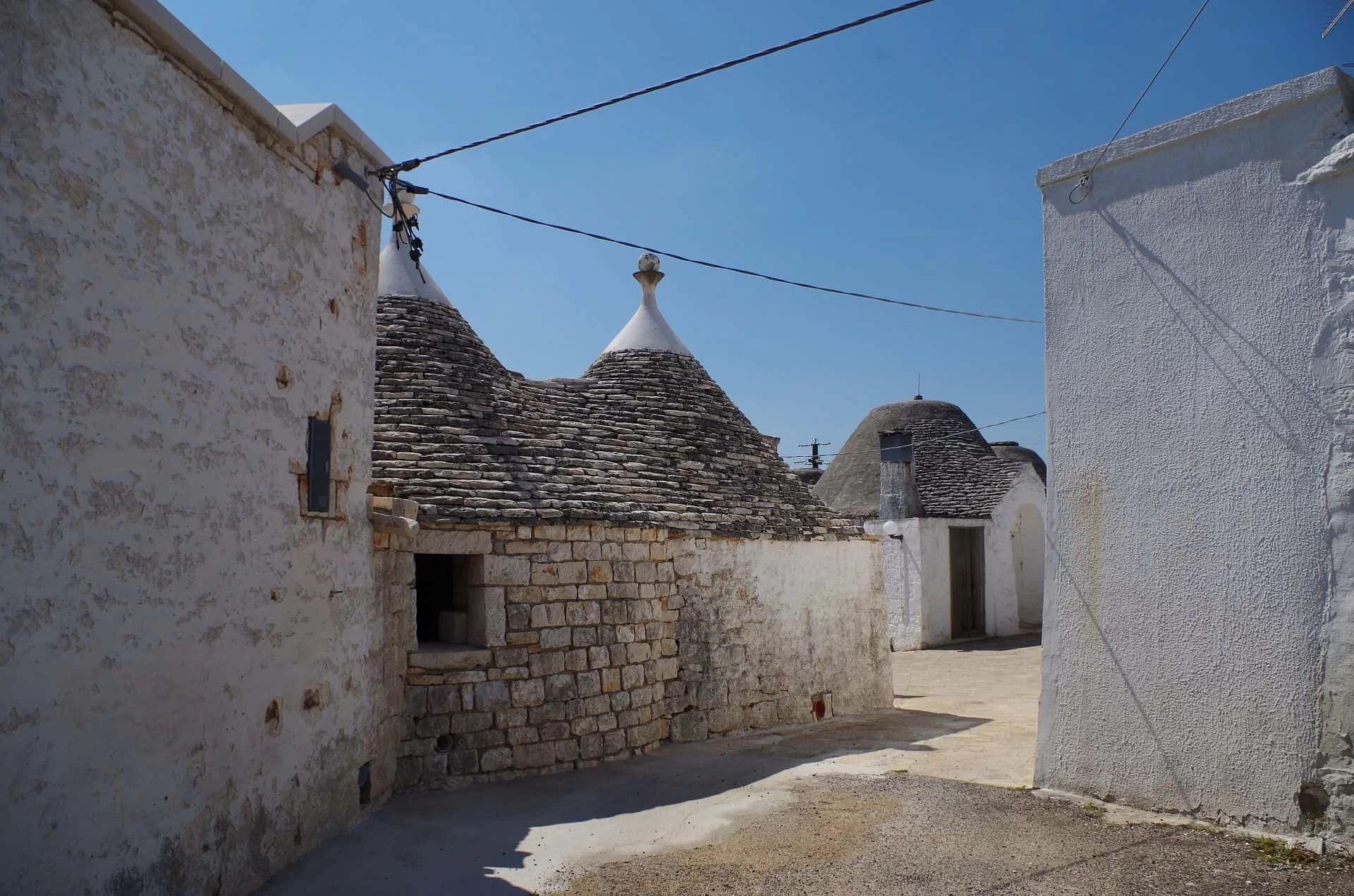 Day 2: Monopoli
Not the game, the charming town of Monopoli! It's just a 30-minute drive away. Your guide will meet you and take you for a walking tour of the port town that embodies much of the best of Puglia. You'll visit the key sites, including St. Francesco Church, the Castle of Charles V, the Cathedral of Maria Santissima della Madia and the port. Evening at leisure.
Meals included: Breakfast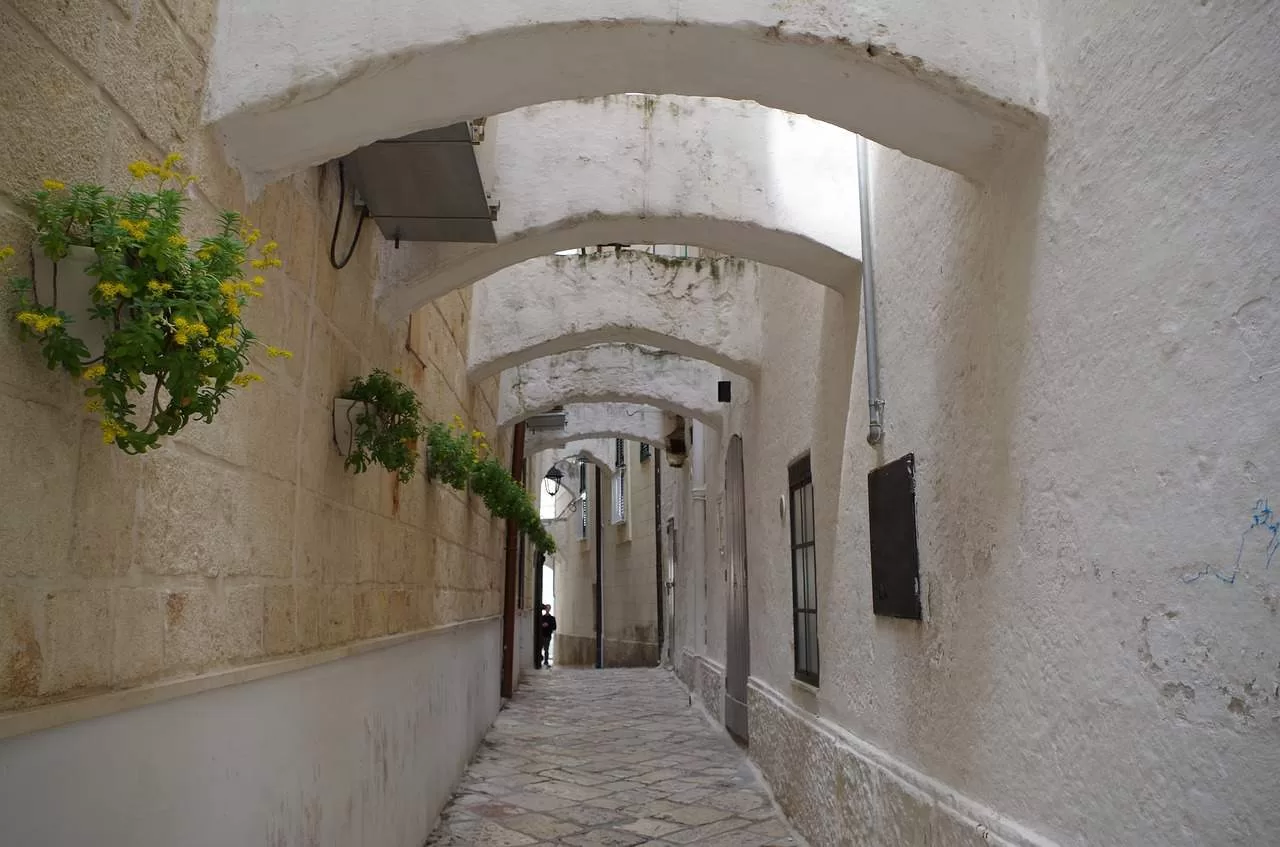 Day 3: Polignano a Mare
Morning at leisure. It's a 40-minute drive to Polignano a Mare, a seaside town perched on the cliffs overlooking the Adriatic. Your guide will take you for a walking tour around its winding alleyways. There are many boutique shops to explore.
You'll be having dinner at the famous Grotta Palazzese.
Meals included: Breakfast and dinner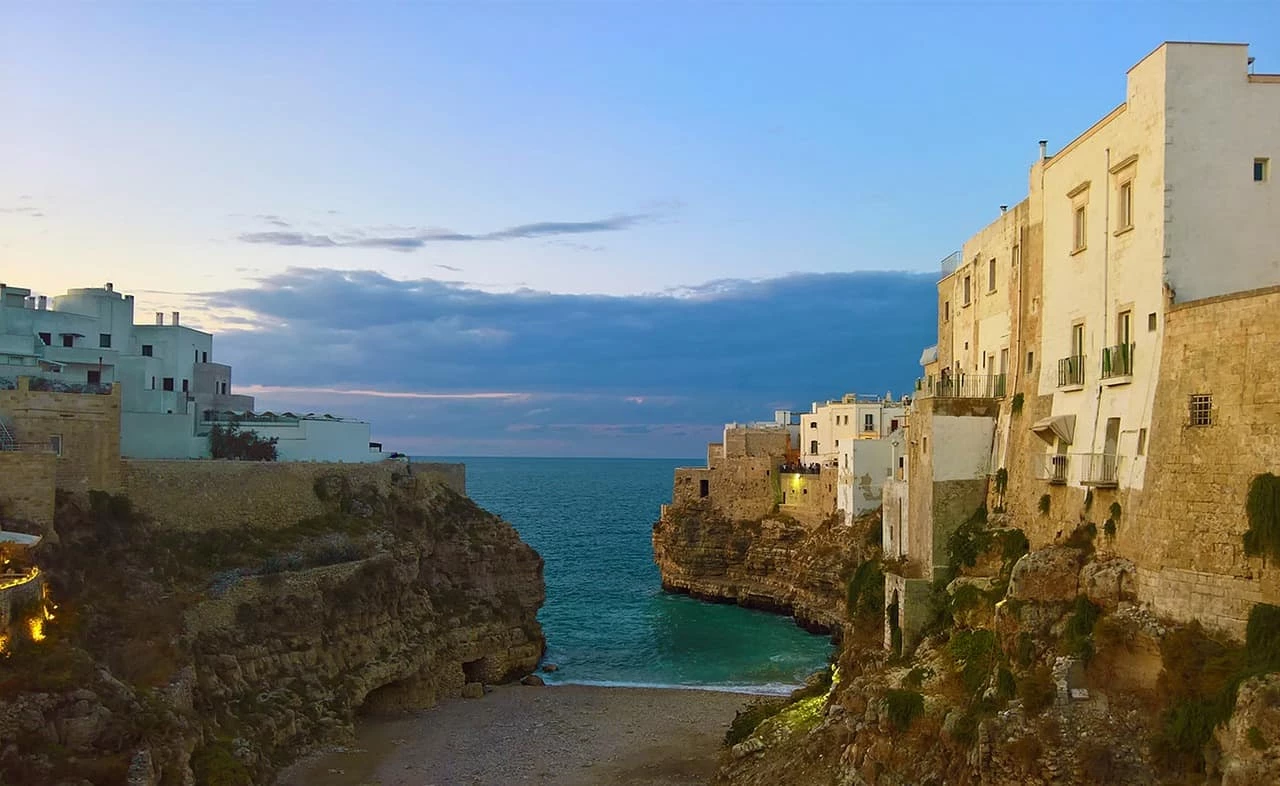 Day 4: Cooking Class & Alberobello
We'll be going for a cooking class at a 5-star hotel. You'll learn how to make classic Puglia dishes, such as Orecchiette pasta. You'll then eat your creation with some local wine.
Afternoon transfer to Masseria. We'll be staying in a restored farmstead for a few nights. Evening at leisure.
Meals included: Breakfast and lunch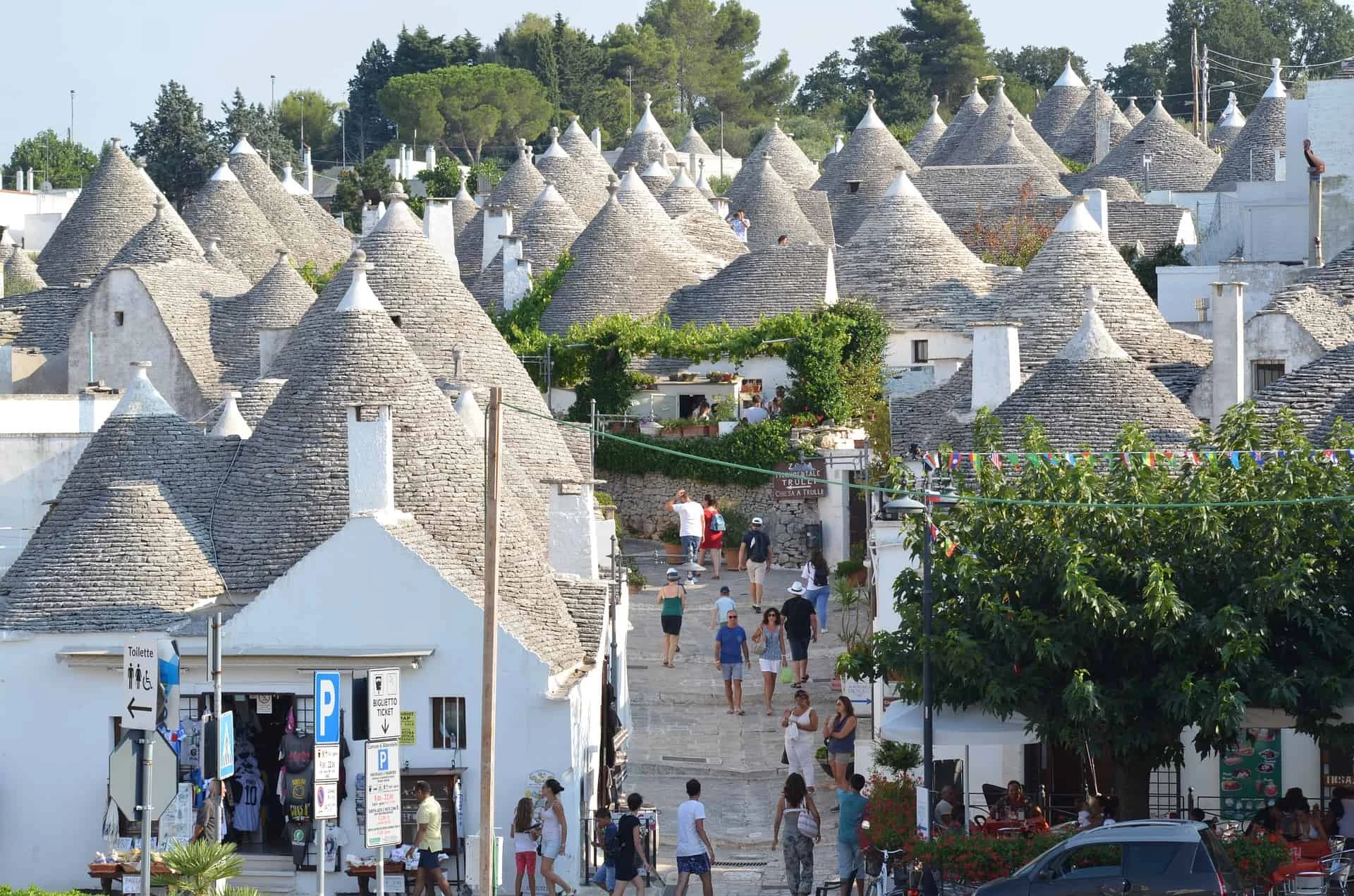 Day 5: Itrian Valley
After breakfast, we'll transfer to Martina Franca in the Itrian Valley. Martina Franca is an elegant city with many baroque and rococo buildings. Explore its winding streets and then we'll head to Masseria for a classic regional lunch. Overnight in Masseria.
Meals included: Breakfast and lunch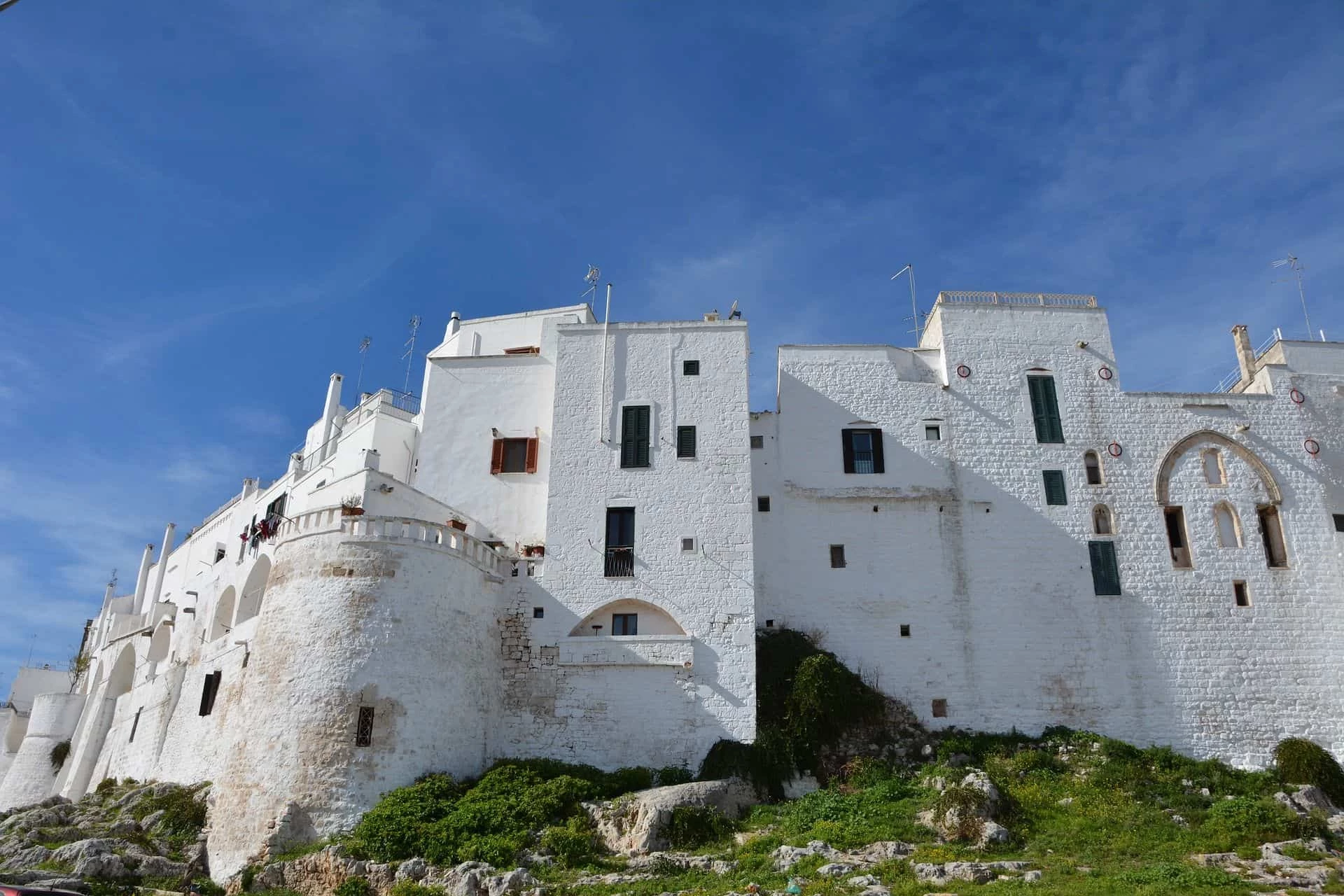 Day 6: Ostuni
It's a 30-minute drive to Ostuni, to so-called "White City." Visit the cathedral, the main square and the St. Oronzo steeple. Explore Old Town and enjoy the 180-degree views of the sea and Roman olive trees. There are some great restaurants in town to try. Later in the afternoon, a private transfer will take you back to Masseria.
Meals included: Breakfast and lunch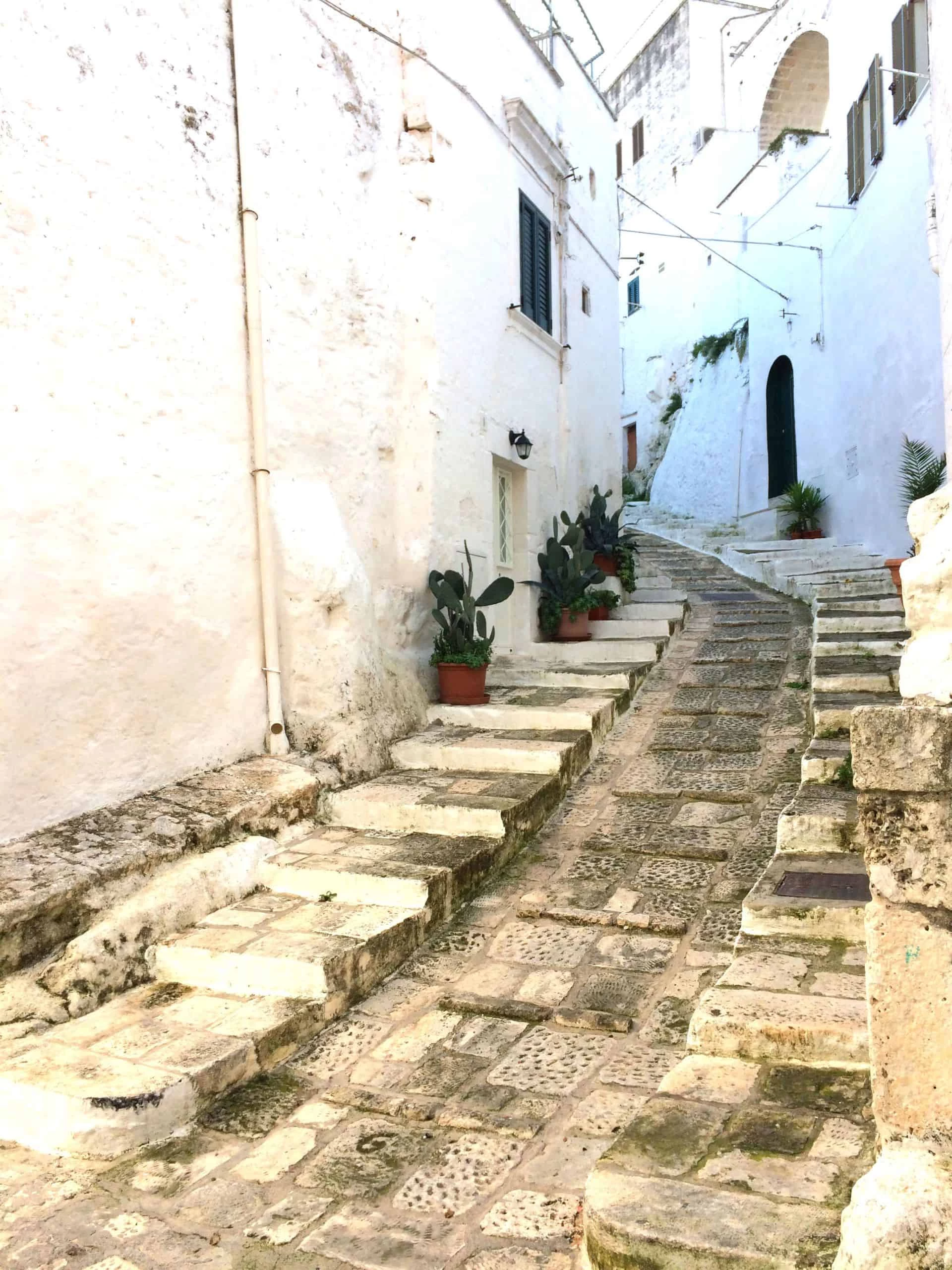 Day 7: Matera
It's a 60-minute drive to Matera. Check into the hotel at Sextantio and explore this enigmatic city at your own pace. You'll be charmed by its labyrinthine streets, cave churches and grey stone houses. Matera is a city you'll want to get lost in.
Meals included: Breakfast
Day 8: I Sassi di Matera
Today your local guide will meet you and take you for a tour of Matera, one of the oldest continuously inhabited cities on earth. You'll learn about its urban development, including its descent into poverty in the middle of the last century. People were living in caves with no electricity. Matera's renaissance has been impressive. It's now a UNESCO World Heritage Site and European Capital of Culture.
Meals included: Breakfast and lunch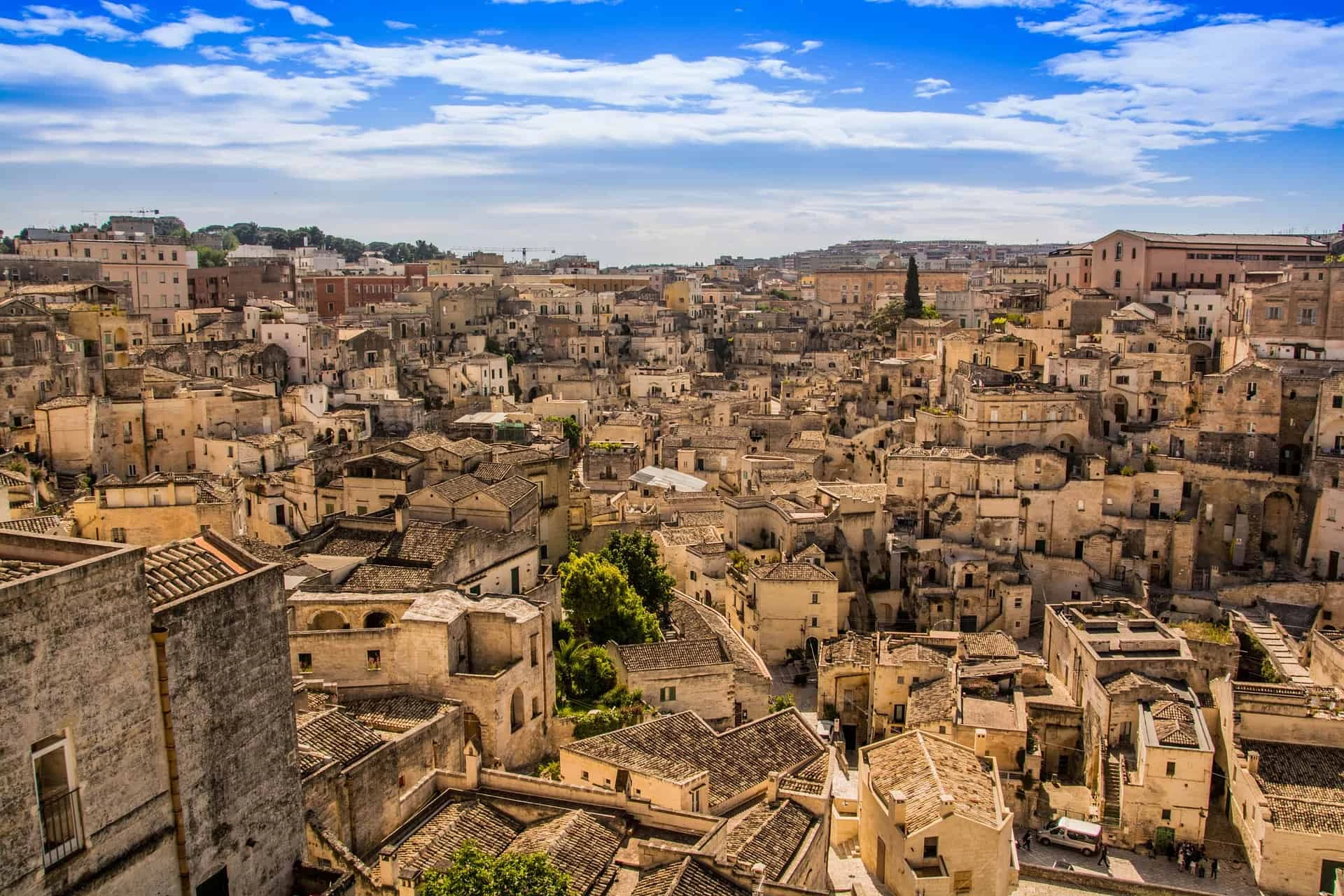 Day 9: Medieval Villages of Basilicata
Today you'll be heading off the beaten path to visit some of the less well known and most beautiful villages in southern Italy. These include the mountaintop villages of Pietrapertosa and Castelmezzano nestled within the Lucanian Dolomite. Castelmezzano is perched on a narrow ledge that drops in gorges to the river below. Pietrapertosa boasts a striking Saracen fortress at its pinnacle. We'll then return to Matera and have a farewell dinner.
Meals included: Breakfast and dinner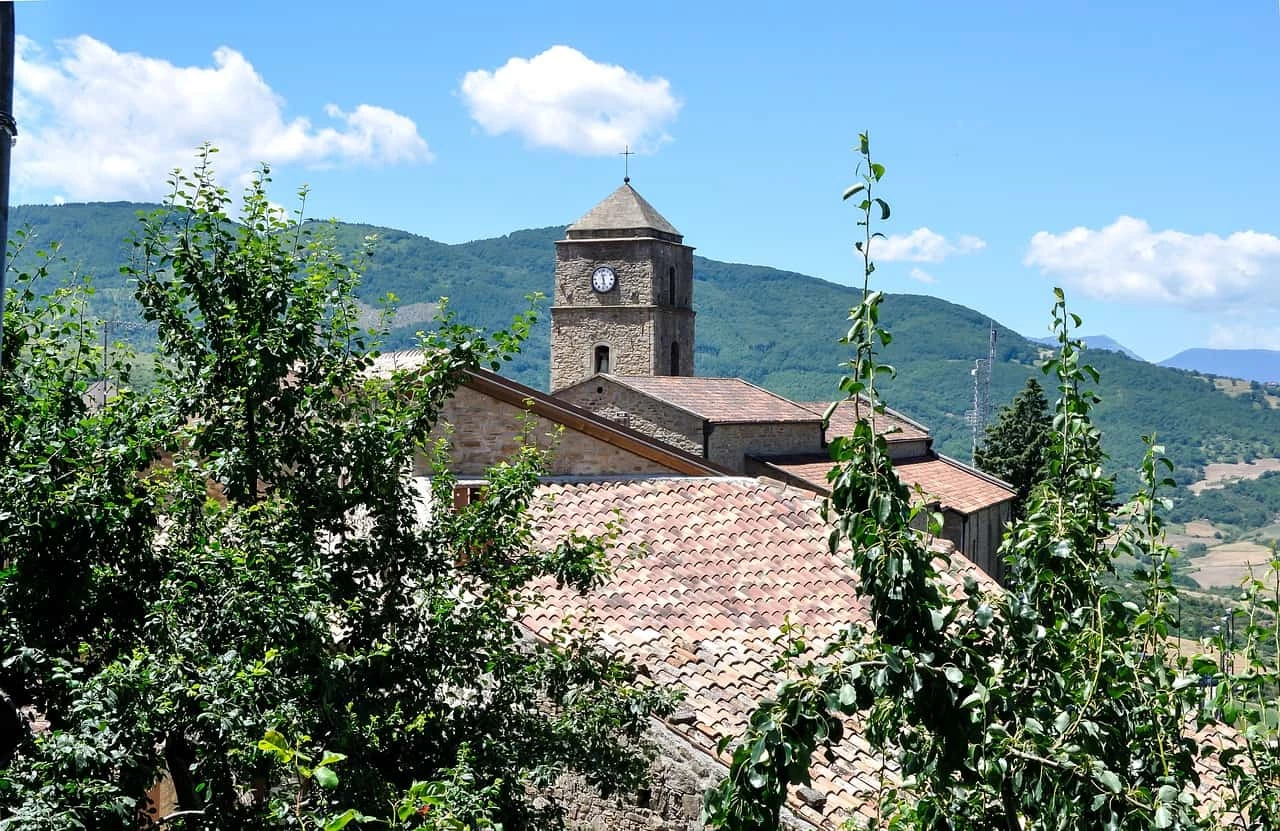 Day 10: Departure
After breakfast, you'll be transferred to the airport for your return flight.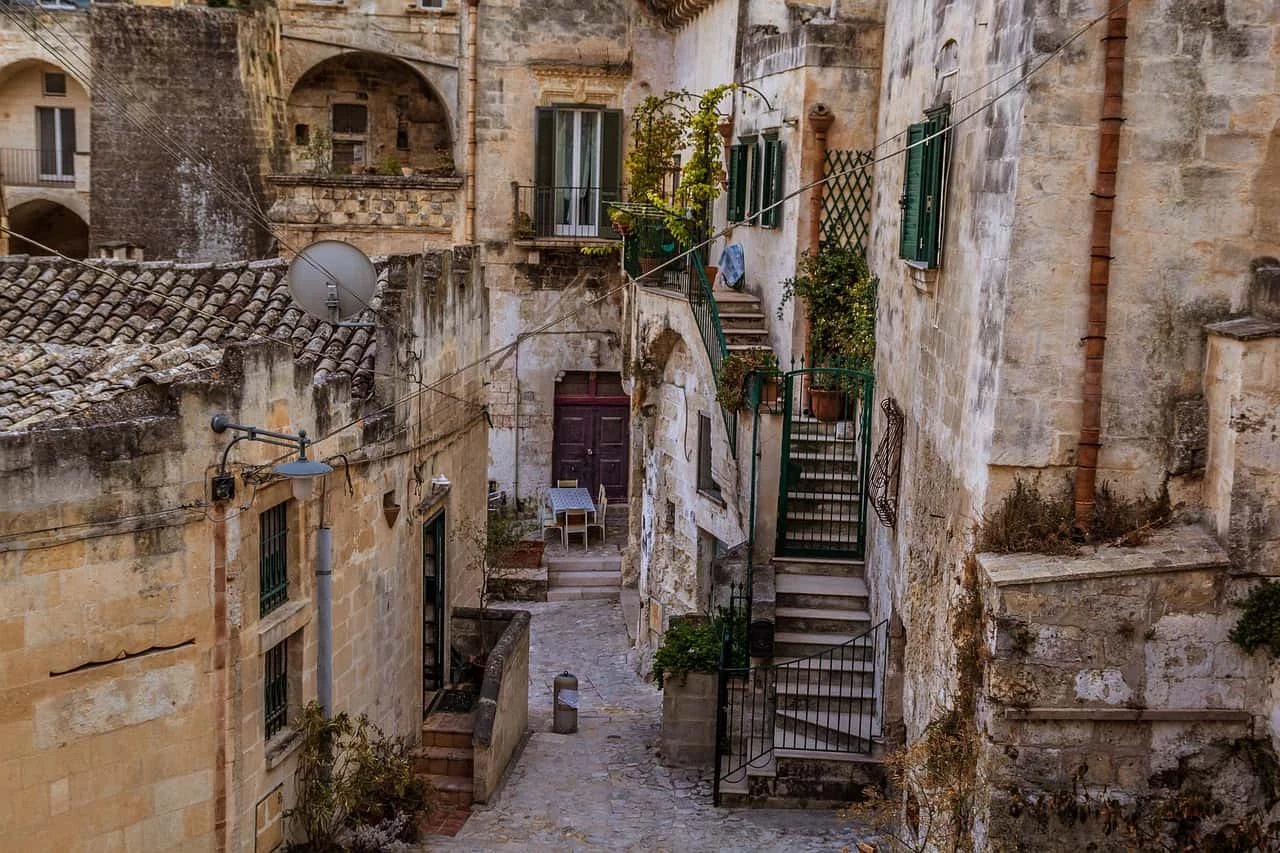 We want to ensure you have the best experience with us so we'll keep working on your itinerary until perfect. You will have your own personal dedicated member of our team who will help build the perfect trip for you.
We pride ourselves in the number of clients that are referred to us by our existing customers. Our 5* Trustpilot rating is important to us, so we encourage you to browse our reviews. They speak for themselves and that's why you are in safe hands.