Portugal is an ever-popular year-round destination. Lisbon has emerged as Europe's up-and-coming city. Portugal is great to visit in the summer season, but it's also a great place to go later in the year when many other places are cold or closed. As Portugal is quite small you can enjoy a twin-center itinerary, taking in the charms of the larger cities and then exploring the Algarve or the Douro Valley.
You'll find many luxury hotels in Portugal. As well as larger big brand resorts, you'll find charming boutique hotels. We've got the lowdown on some of the best hotels in Portugal. This selection should whet your appetite – get in contact with us if you'd like to find out more.
Six Senses Douro Valley
The Douro Valley is a beautiful part of Portugal. It's a World Heritage Site famed for its wines. There are many vineyards to explore. Our favourite luxury hotel in the Douro Valley is Six Senses. It's a countryside retreat with a world-class spa. The hotel also offers many opportunities to explore the local wine scene.
This hotel is 90-minutes away from Porto. It overlooks the valley and some of the local vineyards. There are 60 rooms with private balconies. It's a 19th-century building that's been modernised but still retains a charming old-world quality. You can sample some local wines, take a hike into the mountains and sample the local cuisine.
Six Senses serves local sourced foods in a mix of different styles. The spa is a real highlight, offering a range of treatments including Ayurvedic treatments and aerial yoga.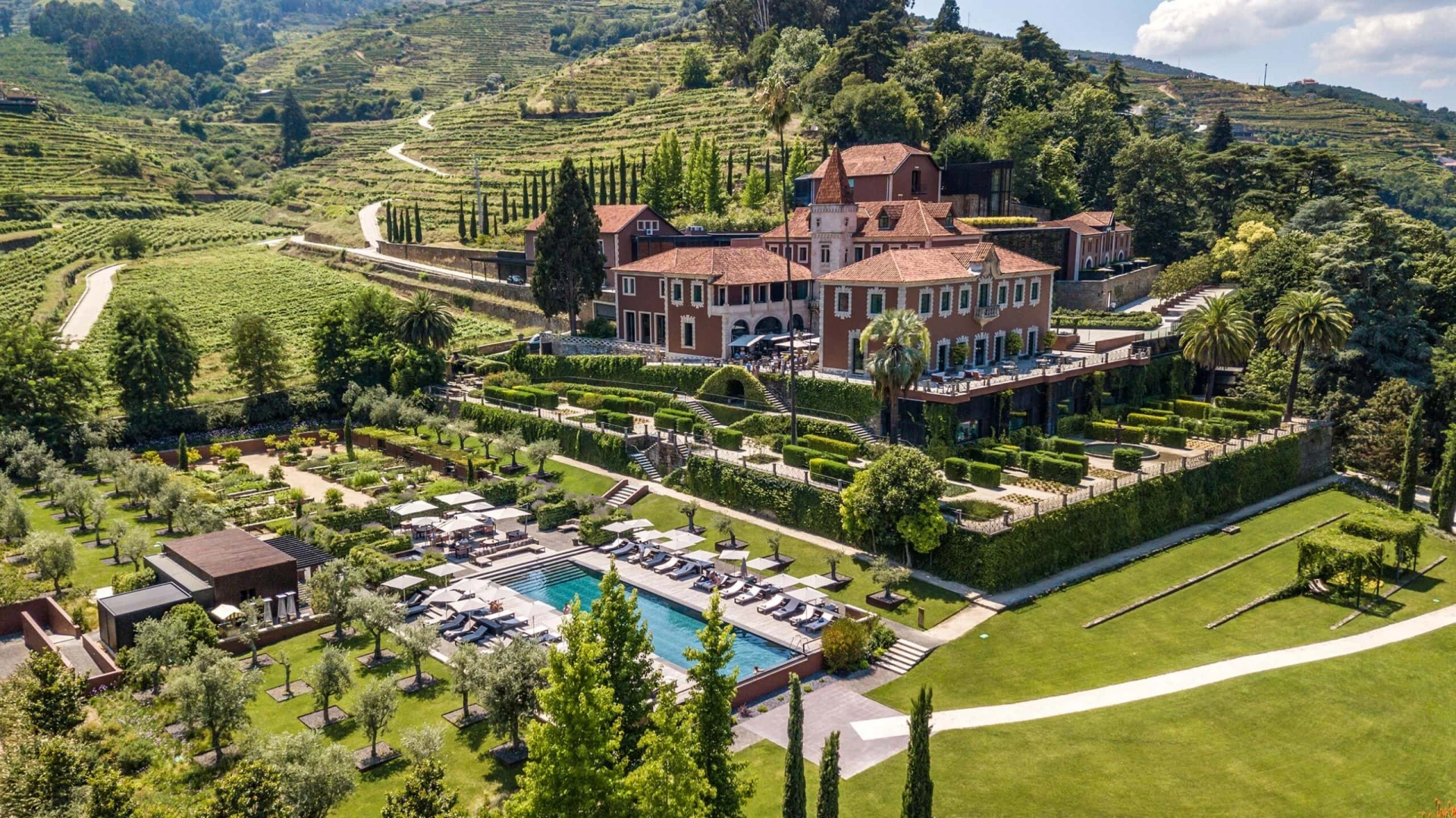 Reid's Palace, A Belmond Hotel, Madeira
The island archipelago of Madeira is famed for its wine: Madeira wines, natch. It's one of the most popular island destinations on earth. The islands were claimed by Portugal during the Age of Exploration. Our favourite luxury hotel in Madeira is Reid's Palace, A Belmond Hotel.
It's perched on a hilltop overlooking Funchal. You'll have direct views of the Atlantic from your private balcony. Notable guests at the hotel have included Winston Churchill and George Bernard Shaw. Michelin-starred William is located within the ground of the hotel. This is a very upmarket destination by any standard.
Reid's Palace has been going for over a century and it remains a gold standard among luxury hotels. The rooms retain a charming, old-fashioned elegance. It's sort of like stepping back in time to a more glamorous time, if there ever was such a thing.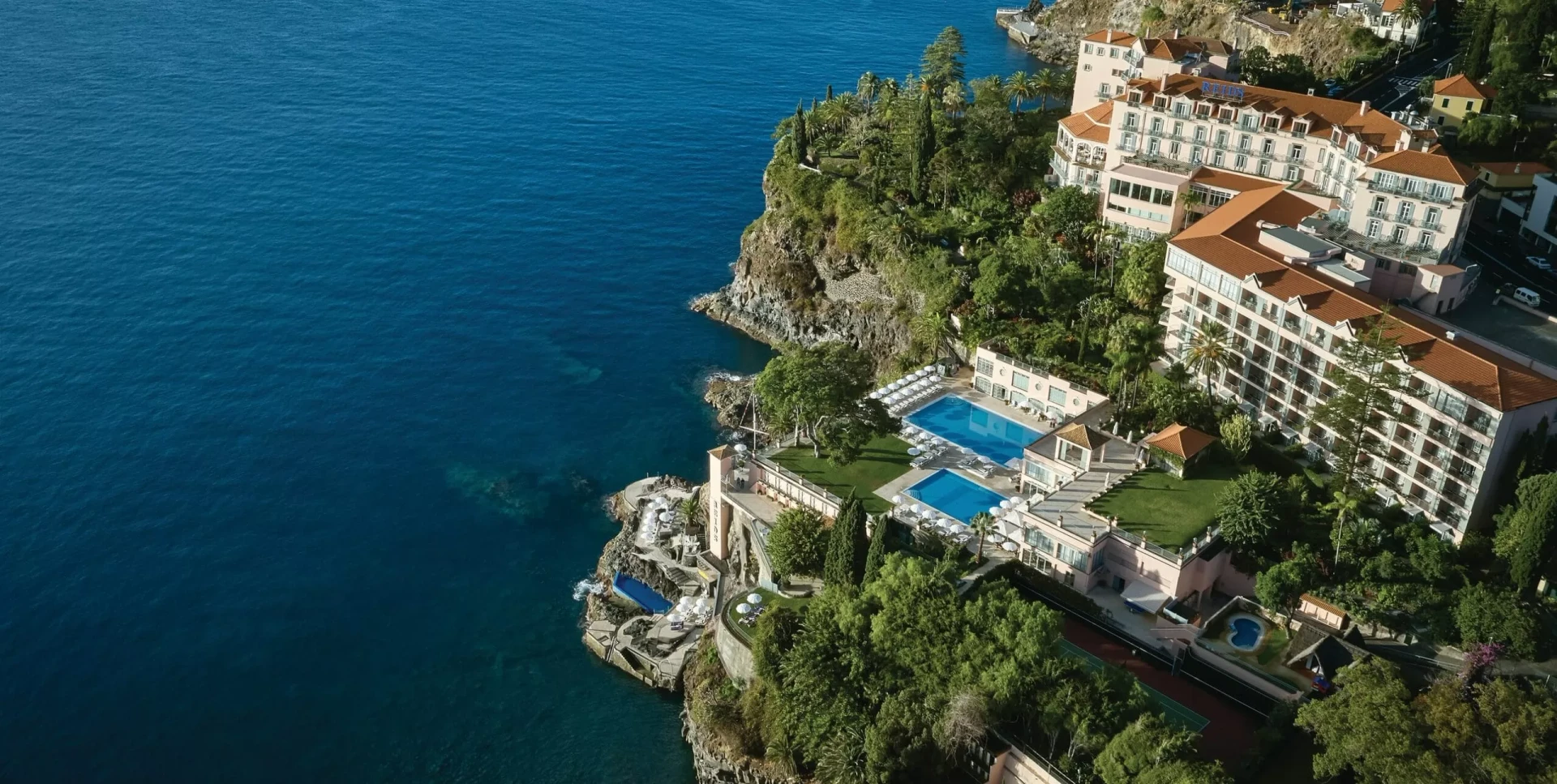 Late Birds - gay hotel, Lisbon
Late Birds is Lisbon's very own hotel for gay men. It's Lisbon's first gay hotel and it's well worth checking out. Late Birds is located in the ever-popular Barrio Alto district. It's a small, intimate hotel and the setting is ideal if you'd like to explore Lisbon's nightlife. You can even combine a more upbeat stay here in Lisbon with a luxury retreat in Medeira or Porto.
It's worth staying in a suite here. The building dates back to the 18th-century and it's been fully renovated. It's located on a quiet street in a buzzing area. You'll find many bars and restaurants to explore on your doorstep.
You can have a cocktail at the bar in the evening. Clearly, this hotel is geared exclusively towards gay men and it presents many interesting social opportunities.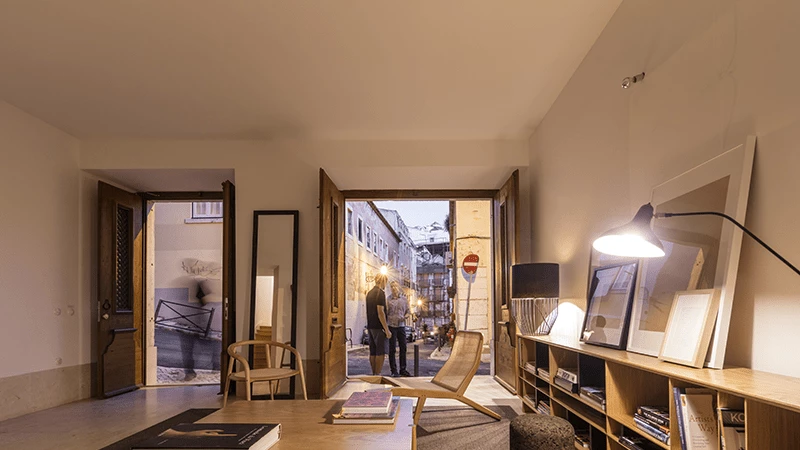 The Yeatman - Porto
The hotel is a wine lover's paradise: the pool is shaped like a decanter. The Yeatman has a vast wine cellar and even grape-inspired treatments at the spa. In terms of location, The Yeatman is unbeatable. You'll have one of the best views in Portugal. It's just a short walk over the bridge to Porto's charming Old Town.
Be sure to take a tour of the hotel's famous cellar and make the most of its 24-hour bar. The decor is chic: about as stylish as stylish can be. The rooms have a classic elegance.
The on-site dining options are as good as you'd expect. As you're in the natural home of port you can sample your aperitifs from over a thousand bottles. The Yeatman is hard to beat if you're looking for luxury in Portugal.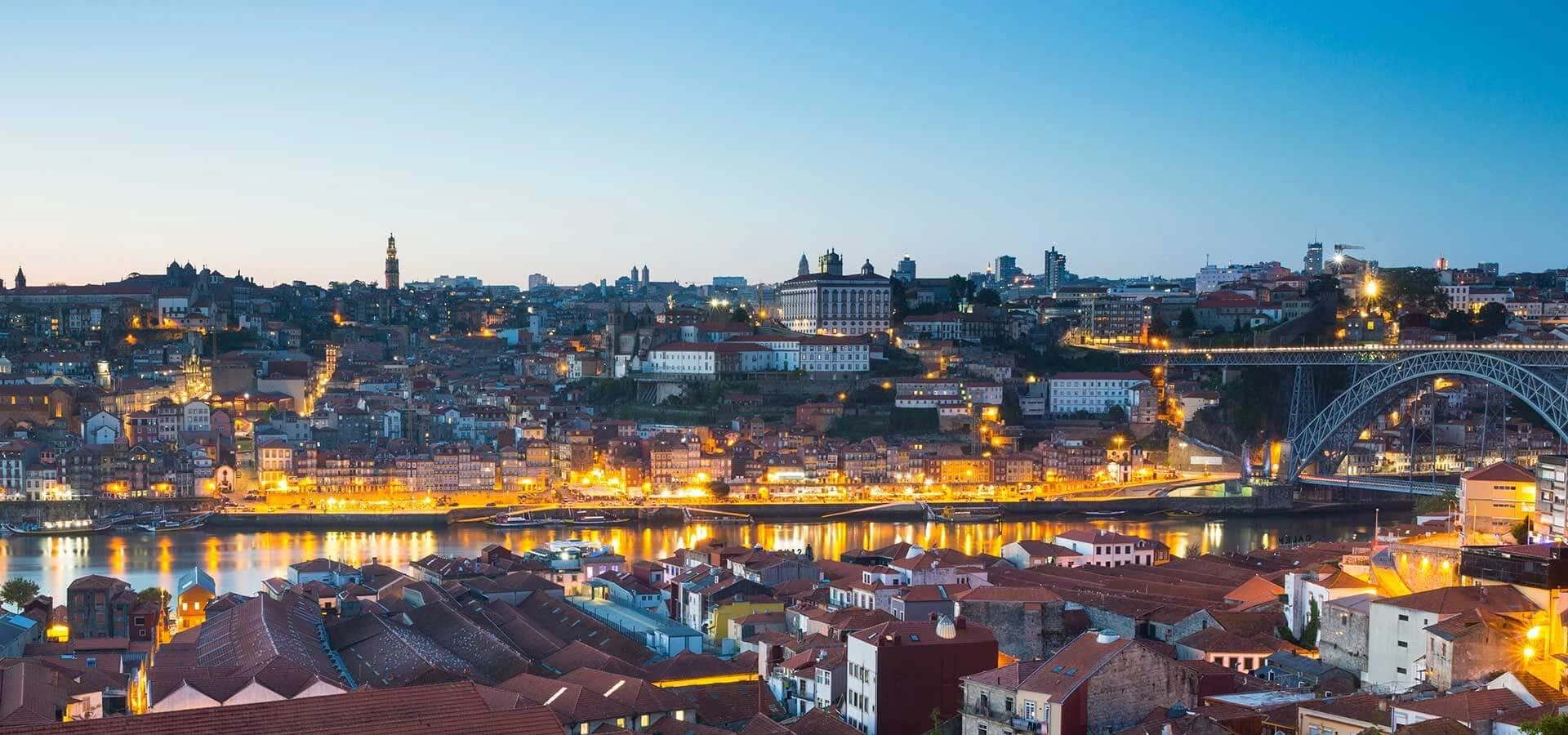 Conrad Algarve
The Algarve is geared towards tourism. Its long stretch of Atlantic beaches  and flawless climate makes for an ideal destination. You can explore white villages, hike in the countryside, relax on the beaches and explore the Algarve's nightlife scene. If you're looking for a luxury hotel in the Algarve we'd suggest Conrad Algarve. It's a big 5-star resort with all the amenities you'll need. Conrad Algarve is inspired by an 18th-century palace.
There are 154 rooms and two outdoor pools. All of the rooms are big and come with balconies. Some of the suites are very grand. The bathrooms come with state of the art amenities. Conrad Algarve is a great choice if you prefer larger resorts over boutique hotels.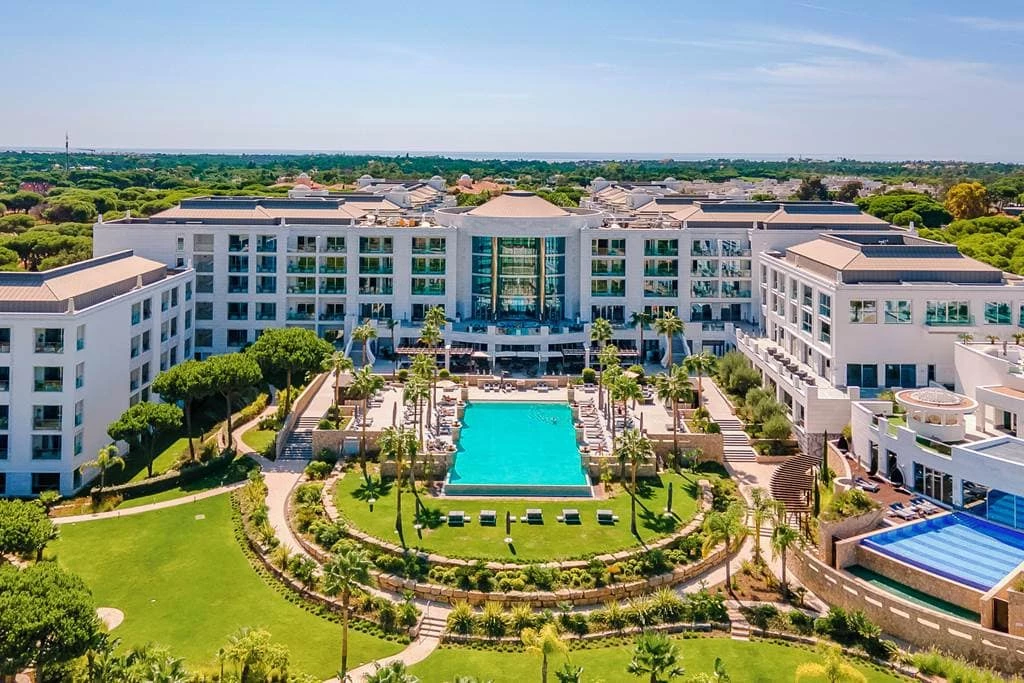 Torel Palace - Lisbon
Torel Palace is ideal if you're looking for an upscale boutique hotel in the centre of Lisbon. It's a combination of two Pombaline properties and it has just 28 rooms. The pool overlooks Lisbon via  a terrace and it's quite a sight to behold. You'll be overlooking the red roofs and pastel-coloured buildings. All of the rooms have unique furnishings and pay homage to different Portuguese monarchs.
The design is modern and it retains a classic Portuguese feel. The on-site dining options are excellent and are firmly rooted in Portuguese culinary traditions. As you're in the centre of Lisbon you'll have endless opportunities to wine and dine without travelling far.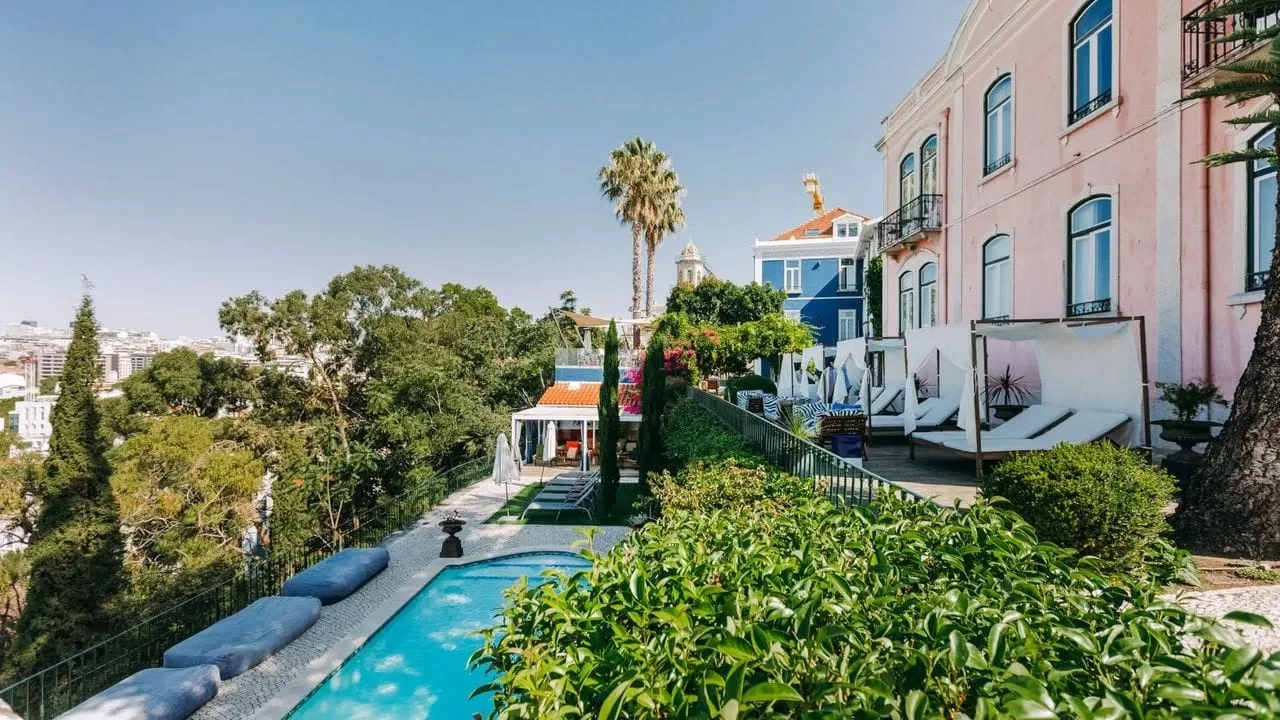 We want to ensure you have the best experience with us so we'll keep working on your itinerary until perfect. You will have your own personal dedicated member of our team who will help build the perfect trip for you.
We pride ourselves in the number of clients that are referred to us by our existing customers. Our 5* Trustpilot rating is important to us, so we encourage you to browse our reviews. They speak for themselves and that's why you are in safe hands.