Out Of Office is proud to boast the first same-sex symbolic weddings in the Maldives. Working with our very close hotel partners we've designed a bespoke itinerary for a Maldives gay wedding that will allow you to get married on an idyllic beach in front of your friends and family – or maybe just your loved one.
The Maldives is known as paradise for a reason. It's really no wonder why it's one of the most popular wedding destinations in the world. With its white sandy beaches and turquoise waters, you'll fall in love with this island haven – even if the laws of the country aren't traditionally welcoming to same-sex couples. Here at Out Of Office, we think it's essential to help open up the world and it's experiences for all our clients, no matter who you love.
Although same-sex marriage is illegal in the Maldives, symbolic ceremonies are a special way to celebrate your love in one of the most beautiful places in the world. We only work with the most LGBT+ friendly resorts and hotels in the Maldives, so you can be sure that you'll be well looked after. If you have friends and family with you, you can have a traditional set-up on the beach, complete with a stunning arbor for you to say your vows under.
We handpick our hotels based on our exclusive relationships and extensive research. Indeed, you'll find we have chosen our gay wedding in the Maldives collection based on the fact we know which properties have gay managers and staff. We'll ensure you have the perfect ceremony followed by the perfect gay honeymoon in the Maldives.
The property
We only work with the most LGBT+ friendly resorts in the Maldives. The amount of hotels on offer in the Maldives can be daunting. You'll certainly want to stay in an iconic water bungalow with the stunning Indian Ocean in your back garden. Some Maldives hotels even come with their own underwater restaurant – and even an underwater suite. Imagine spending your wedding night under the sea!
We are proud to be one of the only companies that can arrange your full symbolic gay wedding in the Maldives. Our expert team are on hand to help advise you as to the most suitable resorts for you. To help you pick the right hotel for your wedding, we've put together a handy guide to some of the best luxury hotels in the Maldives.
Read more about the reality vs. the law in the Maldives when it comes to being LGBT.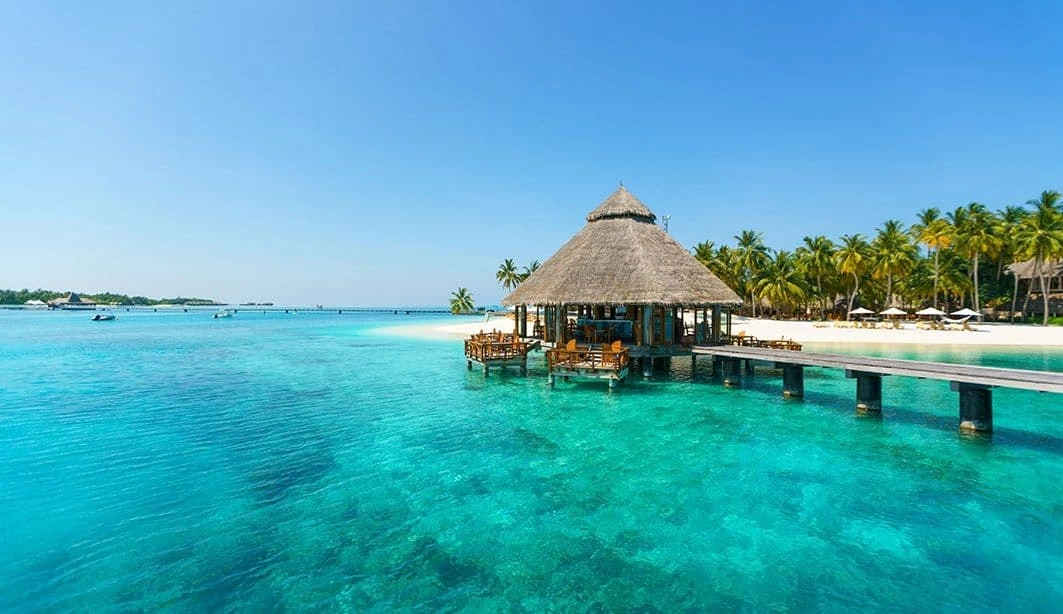 The wedding
This symbolic ceremony will allow you to experience paradise as you celebrate your love. This same-sex wedding ceremony will take place on the beach in the Maldives at one of our handpicked resorts. You'll enjoy your own master of ceremonies and if you've got friends or family in tow you'll find a beautiful beach set up.
Whilst you cannot have a legal gay wedding in the Maldives, you can enjoy a traditional wedding breakfast and if you really want to splash out, stay in one of the world's only underwater suites on your wedding night.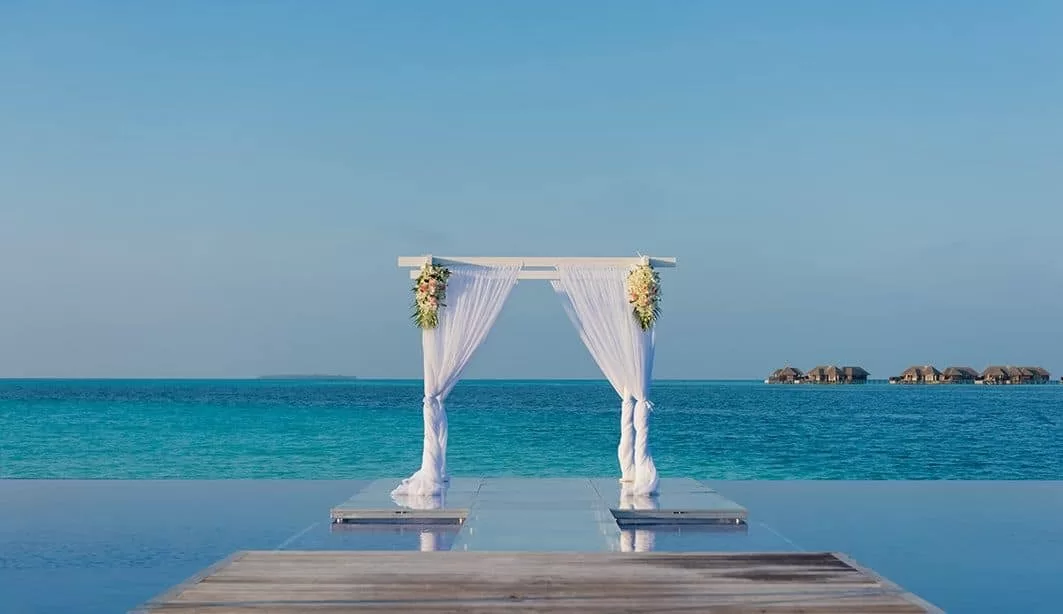 We want to ensure you have the best experience with us so we'll keep working on your itinerary until perfect. You will have your own personal dedicated member of our team who will help build the perfect trip for you.
We pride ourselves in the number of clients that are referred to us by our existing customers. Our 5* Trustpilot rating is important to us, so we encourage you to browse our reviews. They speak for themselves and that's why you are in safe hands.