The Islands of Tahiti have long been a welcoming and safe space for LGBTQ+ couples and make a perfect honeymoon destination
---
The Islands of Tahiti have long been considered one of the best destinations for couples seeking a luxury honeymoon experience, and with a historically inclusive attitude towards sexuality and gender identity, it is a uniquely great choice for LGBTQ+ couples. One of the few places in the South Pacific where same-sex couples can get married, The Islands of Tahiti's offering of five-star resorts and hotels also guarantees that regardless of who you love, your honeymoon will be filled with unique and unforgettable moments. 
Continue reading to discover what makes the country the ideal place for a luxury LGBTQ+ honeymoon.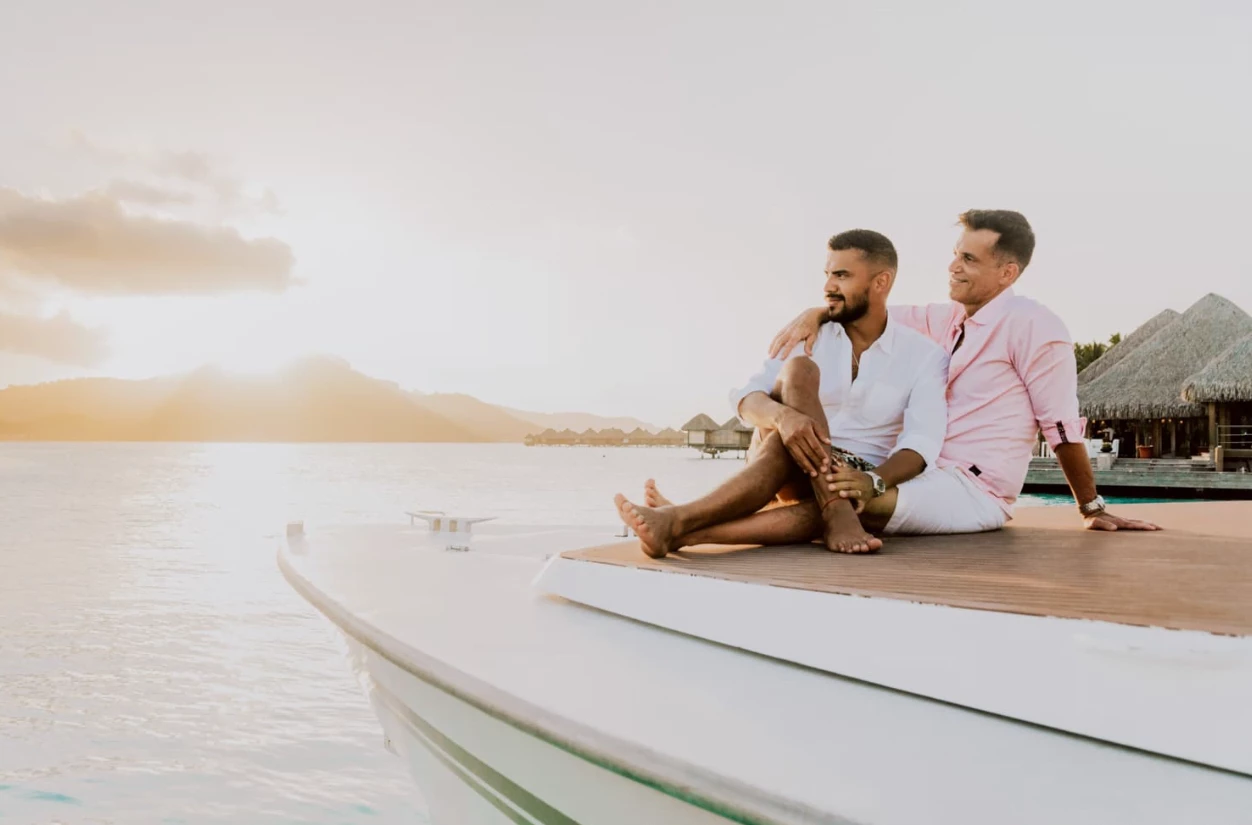 Safe and Protective Laws
Whilst the legal landscape for LGBTQ+ people tends to be improving across the globe, there are very few countries that do not have a past that includes some form of state-sponsored homophobia. However, despite centuries of European colonial influence, The Islands of Tahiti are one of the only places that have never criminalised homosexuality. One of only a few countries in the South Pacific where same-sex couples can legally marry, The Islands of Tahiti have long been a front runner when it comes to LGBTQ+ rights in the region, equalising the age of consent in 1982 and outlawing discrimination in 2005.
---
About Out Of Office
Out Of Office is a luxury tailor-made travel company with a focus on delivering exclusivity and inclusivity. Our passion for global adventure is matched only by our deep commitment to delivering exceptional five-star service.
Everything we do is customised and designed especially for you – our valued customer – based on your exact personal requirements. Each member of our team is widely travelled. This means you get access to first-rate travel insights and the best possible advice from our team of luxury travel experts.
---
This positive legal situation is married to a tolerant and welcoming culture that can be found across The Islands of Tahiti, and LGBTQ+ travellers will find that they are embraced and respected regardless of how they identify.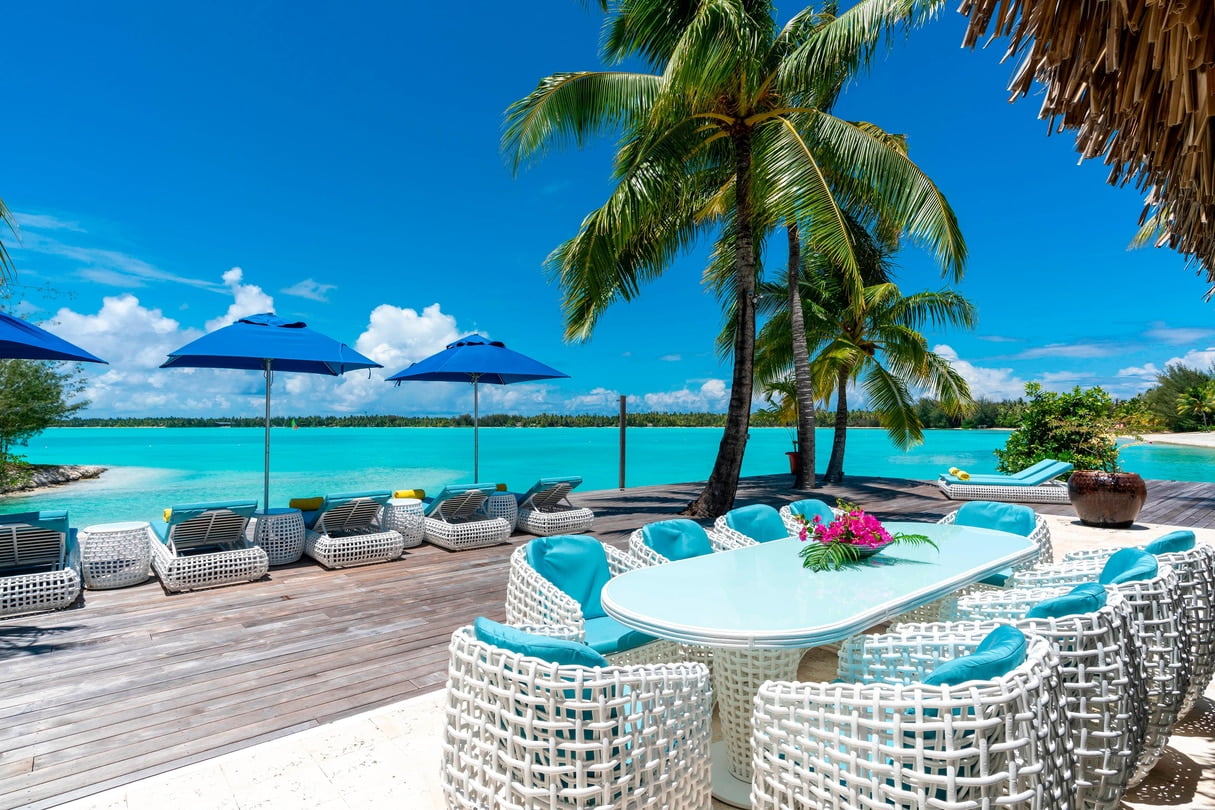 Unique Romantic Experiences 
Not just a dream destination for LGBTQ+ couples, The Islands of Tahiti have long been regarded as one of the most exclusive and luxurious honeymoon destinations for couples of all configurations. With opportunities for unforgettable romantic experiences in abundance and a high level of personalized service across the country's resorts, The Islands of Tahiti are the perfect place for couples seeking a truly bespoke luxury honeymoon. When it comes to crafting the ideal trip, it's all about the details, and on The Islands of Tahiti, you'll find no shortage of unique moments to elevate your romantic getaway and allow you to create shared memories that will last a lifetime. 
The St. Regis is one of the most popular resorts found on The Islands of Tahiti, and for good reason. Nestled on the enchanting island of Bora Bora, the St. Regis is renowned for having the largest overwater bungalows in the country; a claim that is even more impressive when you consider the overwhelming opulence of The Islands of Tahiti's luxury resorts. Here you'll find accommodation that has been specially crafted for romantic escapes, from the sumptuous comfort of the Overwater Deluxe to the natural intimacy of a Reefside Garden Villa. What's more, the resort is also home to a five-star spa and wellness centre, meaning you and your partner can begin your married adventure looking and feeling like your best selves.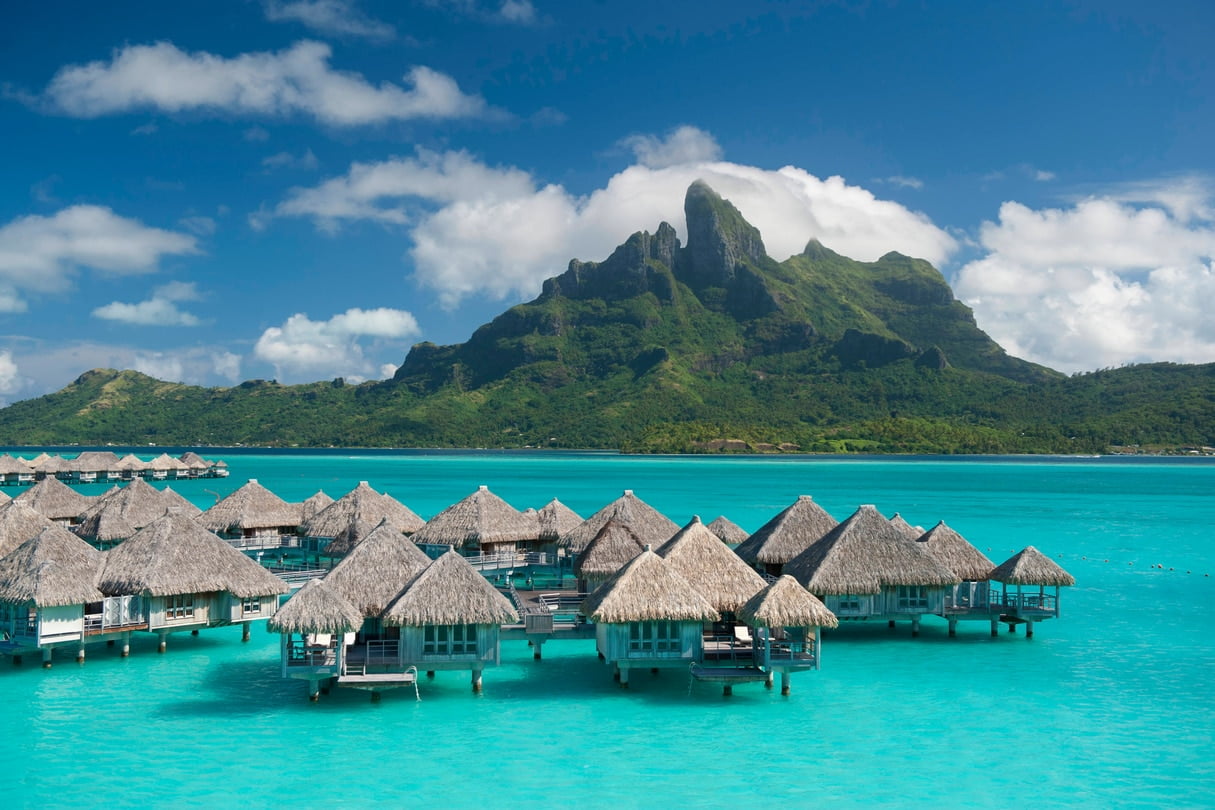 Breathtaking Natural Environments 
There's no denying that The Islands of Tahiti are home to some of the most breathtaking natural environments anywhere on earth, and the country's tropical shores have long attracted travellers keen to spend their honeymoon period amongst this awe-inspiring wealth of nature. From the unspoilt wilderness of Bora Bora's inland jungle to the endless stretches of pristine white sand beaches found on Mo'orea, the otherworldly beauty of The Islands of Tahiti provides the perfect setting for a luxury LGBTQ+ honeymoon, and with countless resorts situated in some of the archipelagos most stunning spots, there is no shortage of gorgeous vistas to be shared. 
With a backdrop of sky-scraping verdant mountains, and surrounded by an infinitely shimmering seascape, The Four Seasons Resort Bora Bora is about as close to paradise as you can get. Each of the overwater villas at this resort, all of which boast ocean access and private walkways, is complete with floor-to-ceiling windows that grant uninterrupted views across this truly unforgettable environment. Thriving mangroves and lush, overgrowing gardens are in abundance at the Four Seasons, and throughout your stay, you'll be invited to fall in love with the natural beauty that is on display wherever you look.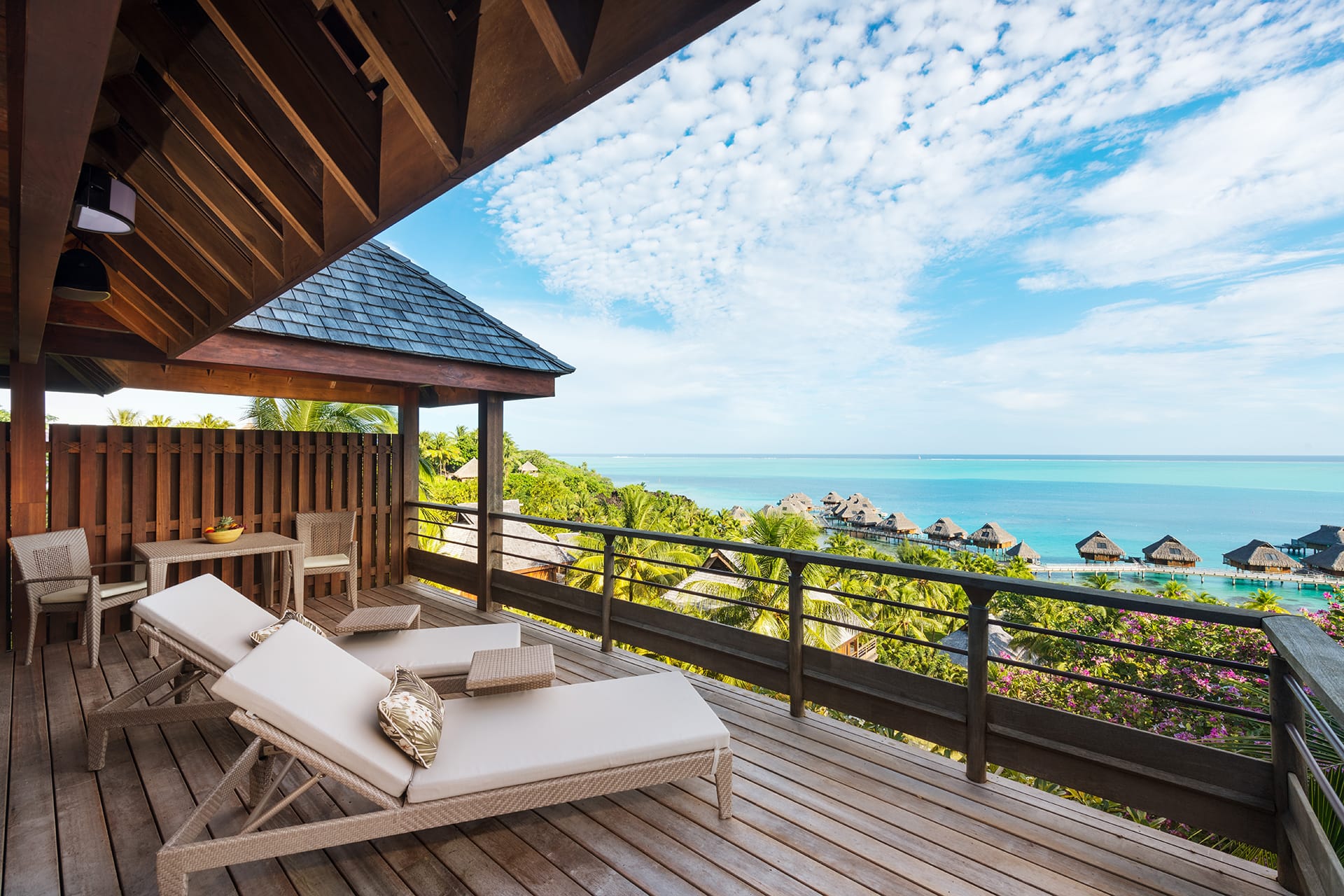 High-Level of Privacy
One of the most noticeable benefits of choosing one of The Islands of Tahiti's luxury resorts for your honeymoon is the level of privacy and intimacy that these destinations provide, from the secluded opulence of your own overwater villa to the respect and discretion found amongst those who work at these resorts,  you and your partner will be free to enjoy each other's company without disruption or fear of discrimination. Whilst all of The Islands of Tahiti's resorts feature restaurants, bars and other social areas, when you're sitting on the terrace of your private villa, tucked away in a hidden lagoon, it can be easy to forget that it's not just the two of you who are enjoying the mesmerising beauty of your tropical surroundings. 
With a sleek and modern design that takes notes from traditional Polynesian culture, the Conrad Bora Bora Nui is one of the Islands of Tahiti's most stylish resorts. Sitting on half a mile of white sand beach, the resort comprises a number of intimate villas ranging from overwater to mountainside options, each of which offers unique opportunities for romantic connection and memorable moments. The pinnacle of opulence at the Conrad, the Pool Overwater Villa is a prime example of the resort's commitment to next-level luxury, boasting a private infinity pool and suspended ocean hammock.