Explore the gorgeous island of Bora Bora, where many exciting adventures await.
---
Bora Bora, nestled within the embrace of French Polynesia, has hiking opportunities for everyone, irrespective of whether you're a seasoned expert or a complete novice. The spellbinding landscapes of this island create the perfect setting for on-foot exploration. Boasting trails that cater to various levels of expertize, a hike in Bora Bora gives you provides the ultimate avenue to engage with its mesmerizing and distinct surroundings.
Where to go hiking in Bora Bora?
Mount Pahia is the tallest accessible mountain in Bora Bora for hikers. You can climb to the top for stunning views of the Bora Bora lagoon and Mount Otemanu. The hike is challenging with switchbacks, scramble, and vertical climbing, so we'd recommend hiring a guide. You can attempt the climb on your own, but expect to get lost a few times.
Those with more experience may want to challenge themselves to an ascent up Mount Otemanu. There's a cave that forms the mountain's highest accessible point, but it can only be reached by seasoned hikers, since it features extremely steep sections that can only be passed by pulling yourself up with ropes. This hike must be completed with a guide, as it passes through private land where certain permissions are required.
Matu Pupu is another popular hike, and offers some great views of the luxurious resorts of Bora Bora. This moderately difficult hike features a ridge at the top that it's possible to walk across, which provides some particularly picturesque views. The trail has many landmarks along the way, making it a fascinating hike from start to finish.
You may have heard of the famous Faanui guns from WWII that still reside on the northwestern edge of the island. These are worth visiting – and the hike to get to them is one of the shortest and easiest on the island. You will go over some steep terrain, but if you're in the right shoes, it's easy to traverse. It's also one of the hikes that you can do without a guide – the route is easy to follow on Google Maps.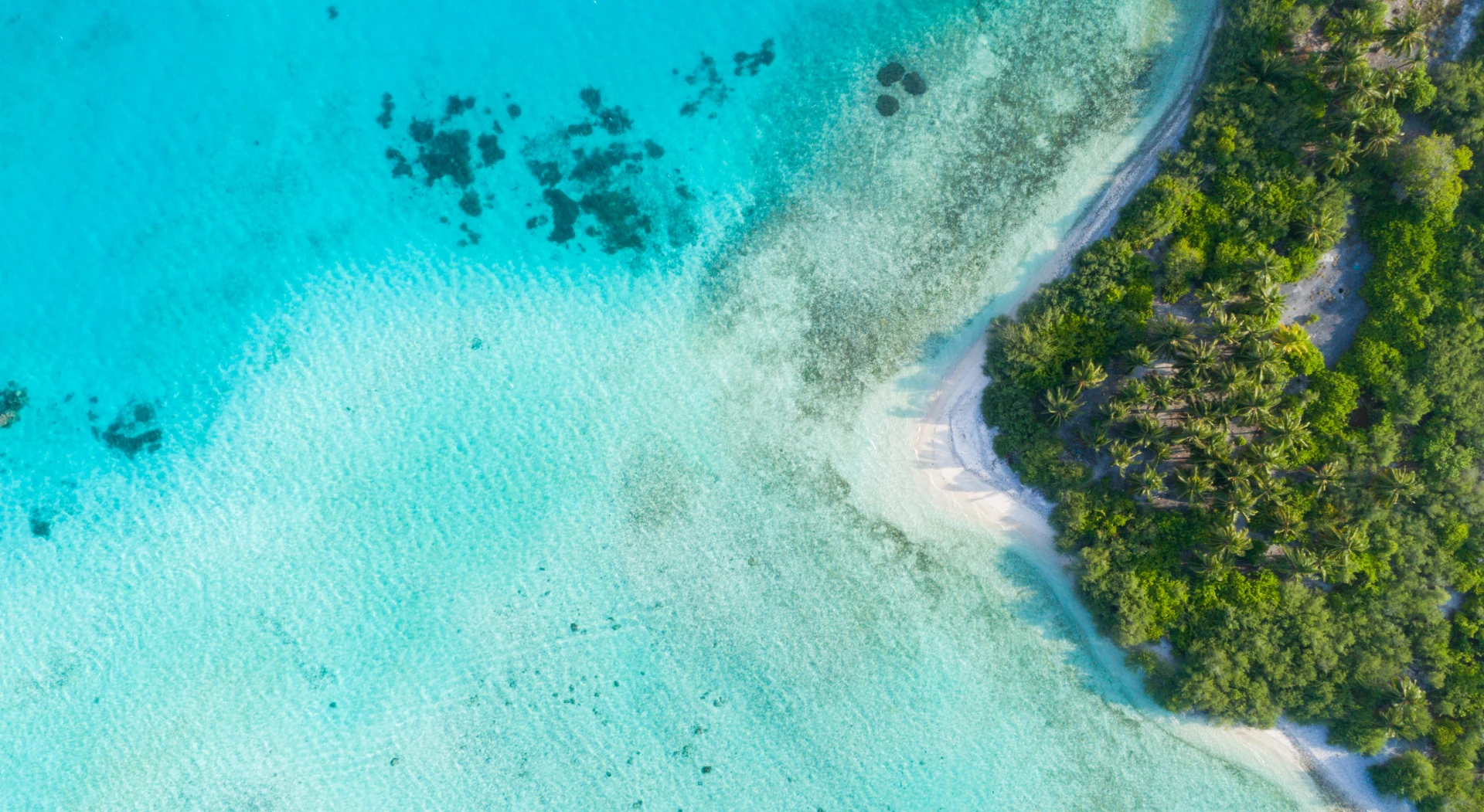 Ultimate Luxury: French Polynesia
Tailor-Made
A favorite amongst celebrities and the globe-trotting elite, French Polynesia is home to some of the world's most exclusive luxury destinations, and whilst you'll find a great standard of luxury throughout the country, the resorts in this itinerary are a...
When to go hiking in Bora Bora?
It's best to go hiking in Bora Bora during the dry season, between May and October. These months bring reliably sunny and mild weather that's ideal for outdoor exploring – you won't need to worry about wet terrain or heavy clouds. You can also enjoy sunkissed landscapes, making the views twice as beautiful.
We recommend you avoid hiking around Bora Bora during December to March. This is the rainy season, and strong winds and wet weather can spoil your experience, and be potentially dangerous.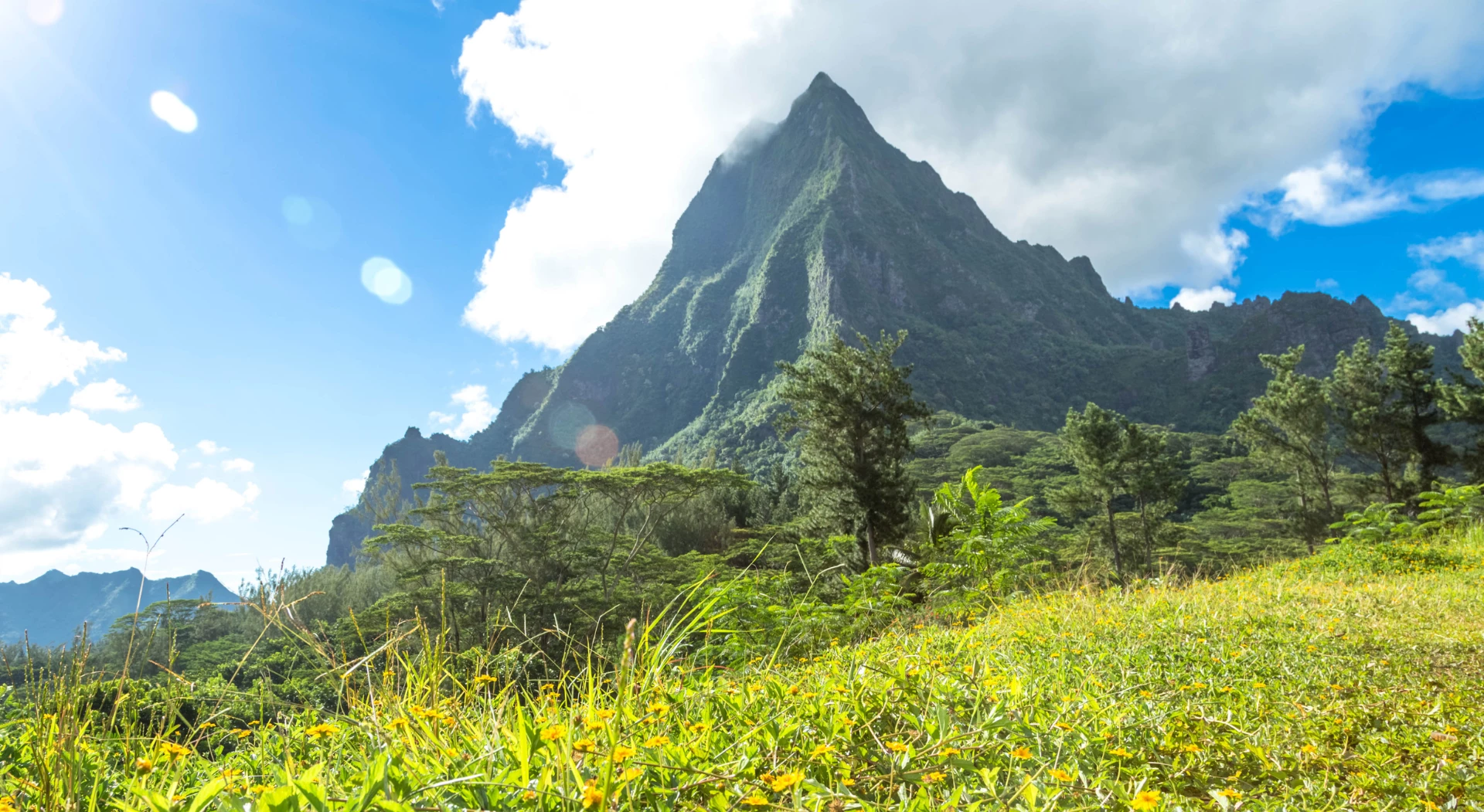 What to take hiking in Bora Bora?
It's important to be appropriately equipped for your outdoor adventure in Bora Bora. Ensure you have good footwear – hiking boots or durable sneakers, definitely no sandals or flip flops. Make sure you also bring comfortable clothing that's suited for the hot climate, as well as a hat, sunscreen and sunglasses. A small bag with water, snacks and first-aid essentials is vital, as well as a map or GPS device.
It's also important that you stay safe when hiking in Bora Bora. Stay on designated paths, and let someone know your hiking route and when they can expect you home if you're going by yourself.

Bora Bora Wedding
Tailor-Made
For the perfect wedding, look no further than Bora Bora. The idyllic location is like no other when it comes to romance. Everyone is welcome to get married in French Polynesia and we'll help ensure you get that perfect beach...