This beautiful beachfront hotel in Seminyak is the perfect tropical ocean retreat. With breathtaking views of the Indonesian sea, and pristine white sandy beaches this hotel strives to make their clients feel like royalty.
The hotel's contemporary and modern design is also themed with authentic Balinese tradition, with all rooms furnished to an impeccable standard. Choose from one of the five room types available, each offering a different experience so there is something for everyone. Enjoy the beachfront pool and world-class spa which offers a wide range of traditional treatments.
More information
Beachfront location
Delicious dining options
Five accommodation options
Private pool accommodation available
World class traditional spa
LGBTQ+ people in Indonesia face pressures and prejudices that are not shared with the wider public. Traditional mores and historied cultural prejudices disapprove of homosexuality and same-sex marriage is not recognized. Most regions within the country do not have any sodomy laws and the government does not currently prohibit private sexual activity between members of the same sex.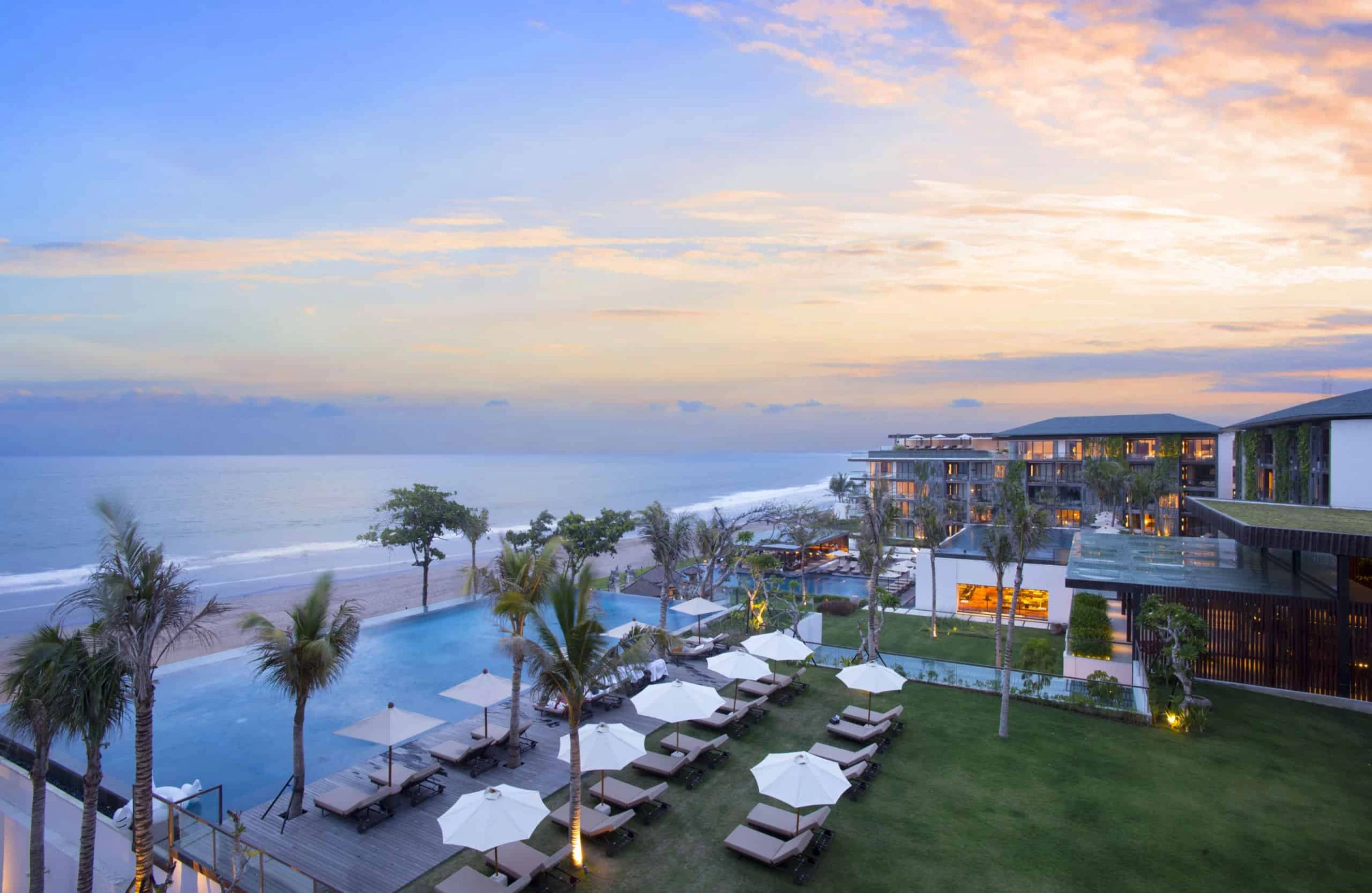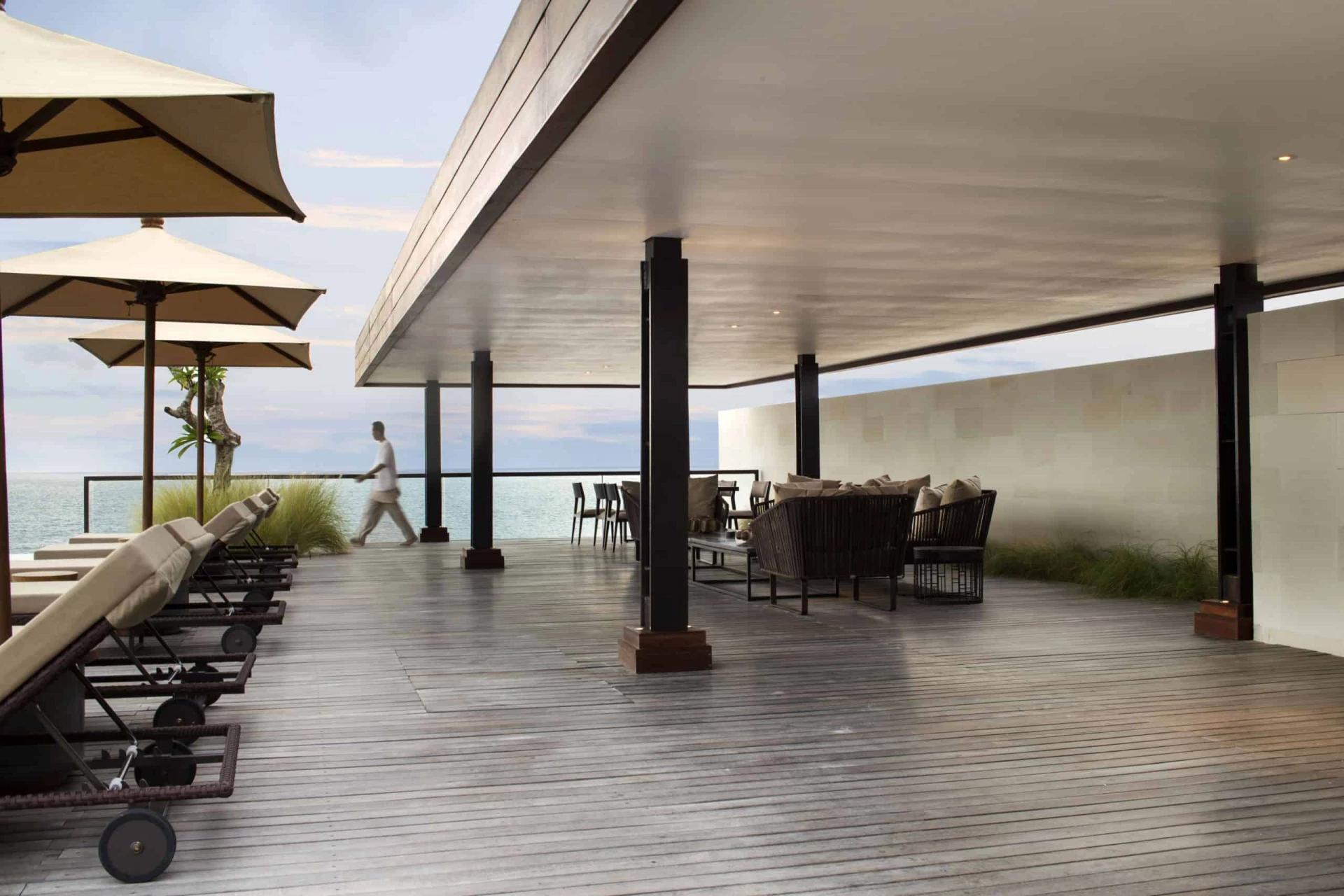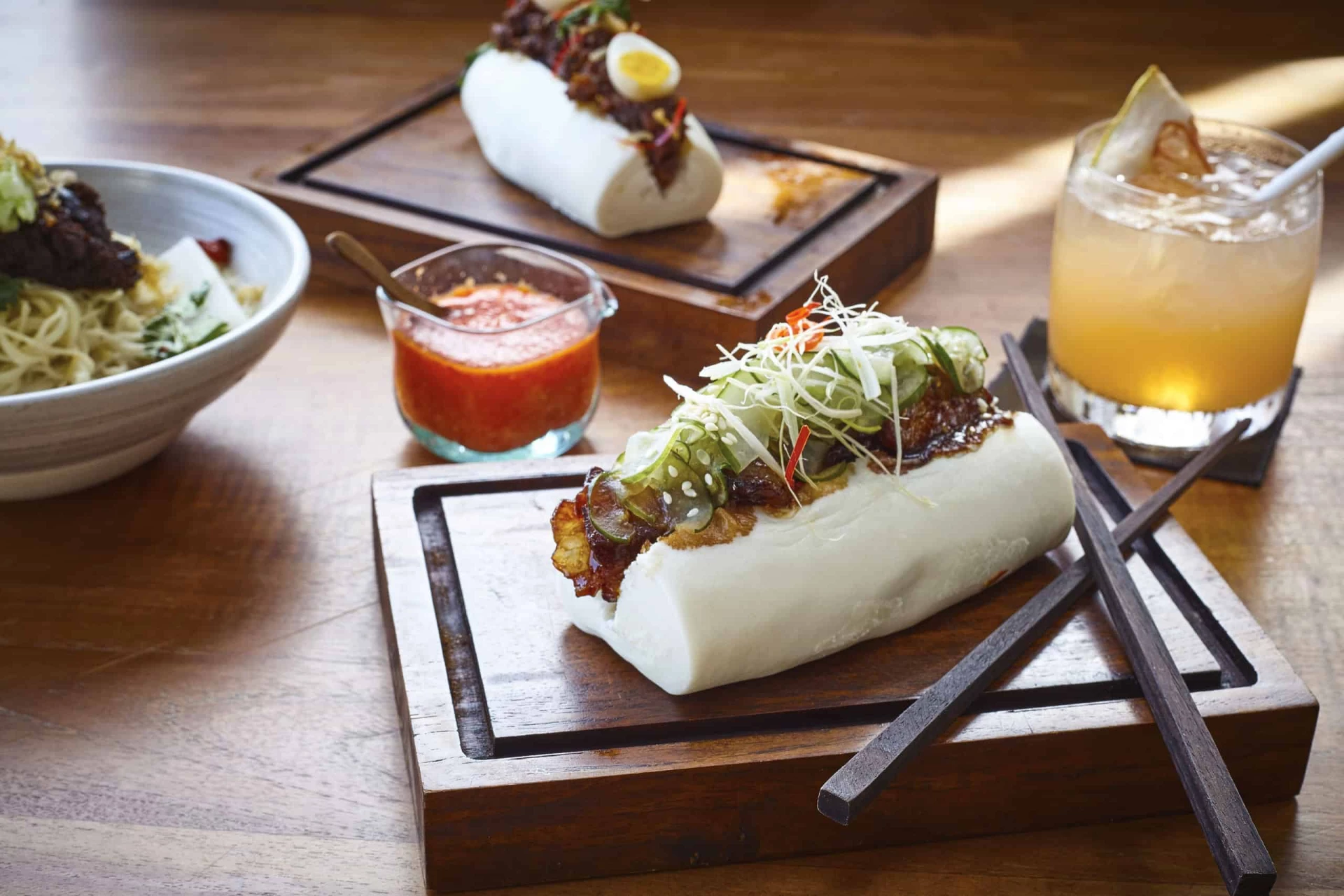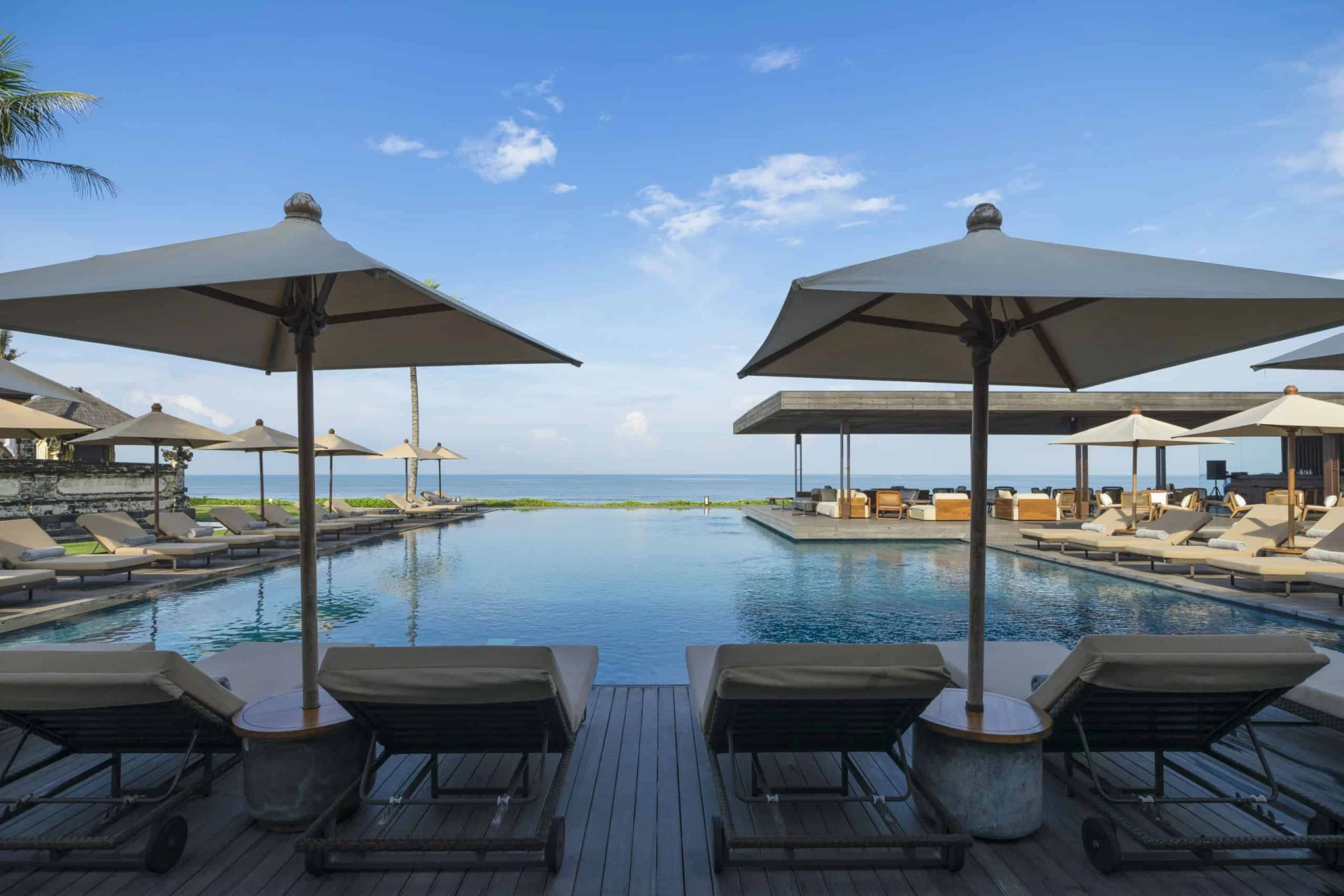 The Deluxe Suite is the entry room category but you wouldn't be able to tell! With sleek furnishings and ample space, these rooms have a private balcony which looks out to the tropical surroundings. With a double bed and an additional sofa bed, these rooms can host three adults or two adults and two children.
With panoramic views of the ocean and a balcony which looks out onto the beach, these Ocean suites are a lovely upgrade option if you are seeking something special. Decorated with luxury at the forefront, you will find your stay stylish yet comfortable. Like the Deluxe Suites, these rooms can host three adults or two adults and two children.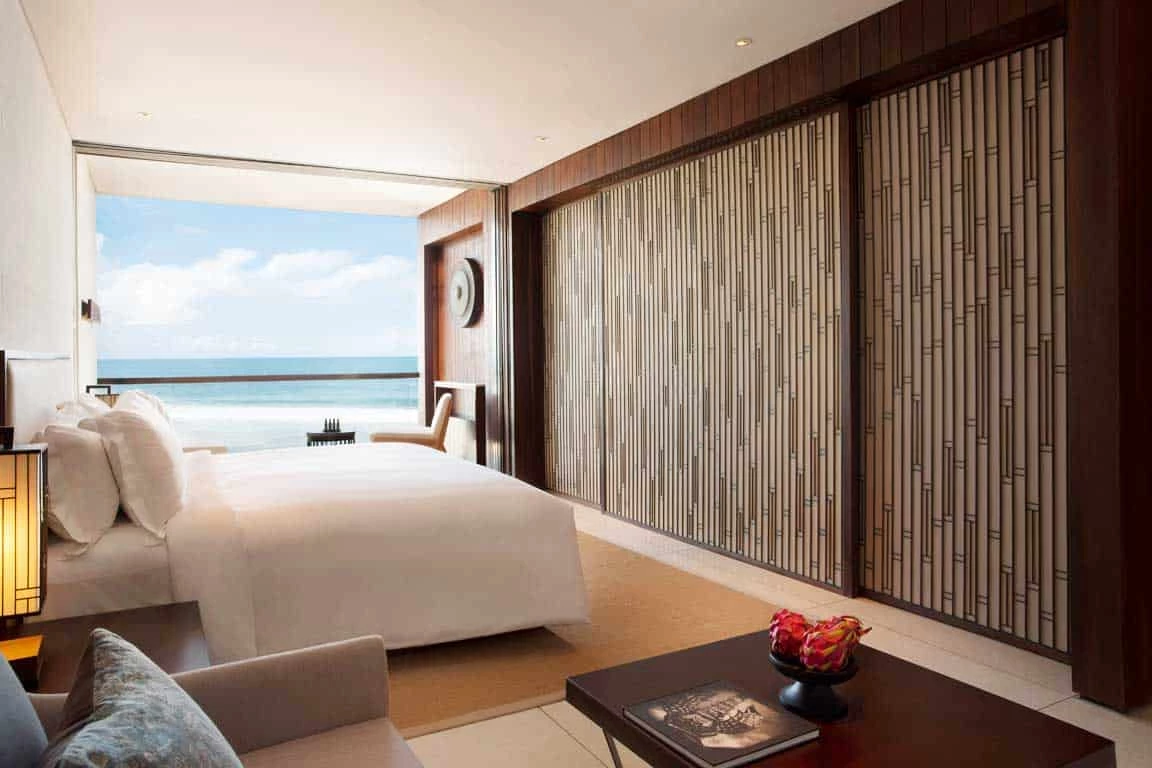 Situated in the main hub of the hotel these suites have easy access to the hotel facilities and the beach. With a private terrace which looks out to the ocean, you feel very connected to the stunning surroundings. Enjoy the king sized bed and luxurious bathroom finished to a high standard.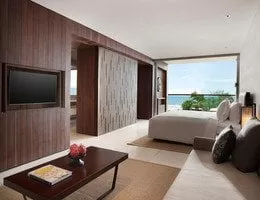 If you are looking to step it up a level, then the club suite is ideal. With even more space, due to the separate indoor living area and the large outdoor terrace you are sure to have a comfortable stay. These suites overlook the beach, allowing you to sit out and watch the beautiful sunset every evening.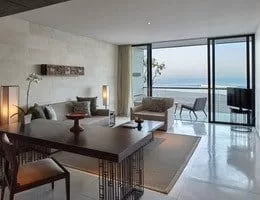 If you want space, style and incredible beach views then these suites are perfect. With a separate dining and living area, there is plenty of space for you to relax in. The bedroom is fitted with a king size bed and leads onto a beautiful ensuite bathroom which is equipped with a shower and bathtub. There is also an additional shower in the suites. These rooms can house fours adults or two adults and four children.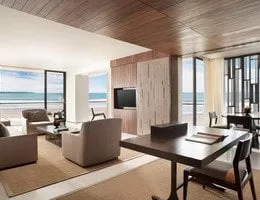 If you want the best of the best then the Penthouse ticks all the boxes. With uninterrupted panoramic sea views, ample space and a private infinity pool, this suite is ideal for large groups. It can sleep six adults or six adults and three children and had three double bedrooms, each with a sofa bed.
Each bedroom has an ensuite bathroom has a shower and bathtub which is finished to an immaculate standard. There is a large living area, kitchen and dining room. Step outside onto the large deck where you will also find the infinity pool and outdoor dining table.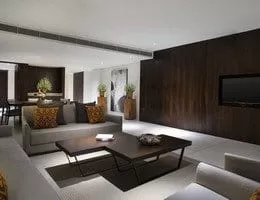 Food And Drink
Seasalt 
This is the main restaurant in the hotel and serves food for breakfast, lunch and dinner. You will find a wide selection of dishes served including many fish and Japanese inspired plates. Dine outside and enjoy the background noise of waves lapping the beach.
Beach Bar
The perfect breezy spot to sit back and enjoy an evening cocktail whilst watching the sunset.
Coffee Bar 
If you don't fancy a heavy meal then grab a lite bite from the coffee bar, or enjoy a leisurely morning coffee here.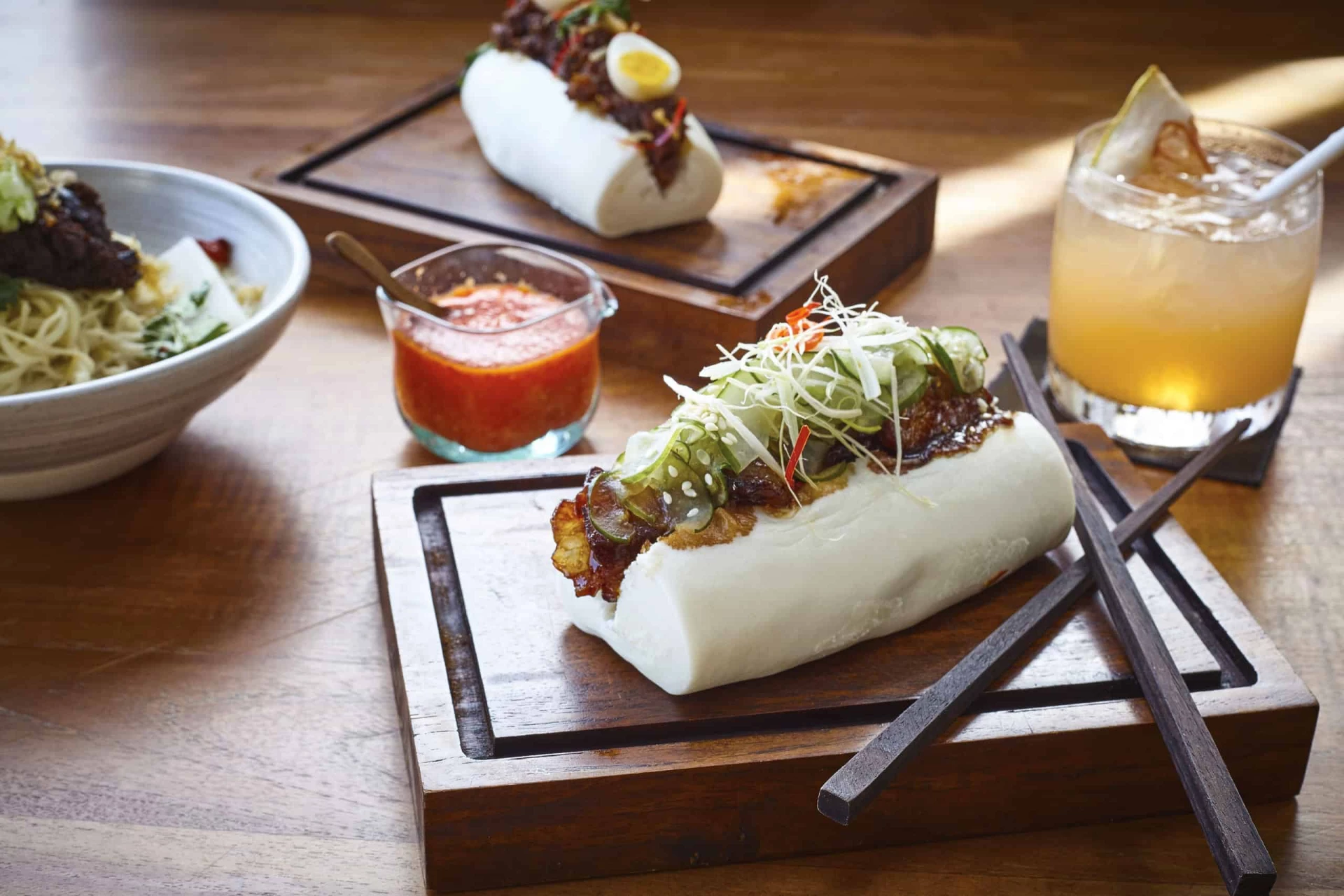 Spa
Offering a bespoke spa experience using only natural herbal remedies, Spa Alila will give you a renewed sense of well being. Leave feeling relaxed and rejuvenated.
Signature treatments include the Half Day Escape where you can choose from a range of treatments including – Balinese Massage, Warm Stone Massage, Yoga Massage. Seminyak Massage, Shirodara, Reflexology, Manicure, Pedicure, Facial for him or her, Body Scrub or Wrap and more!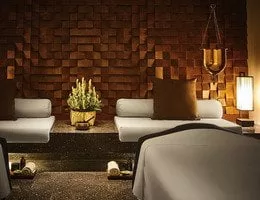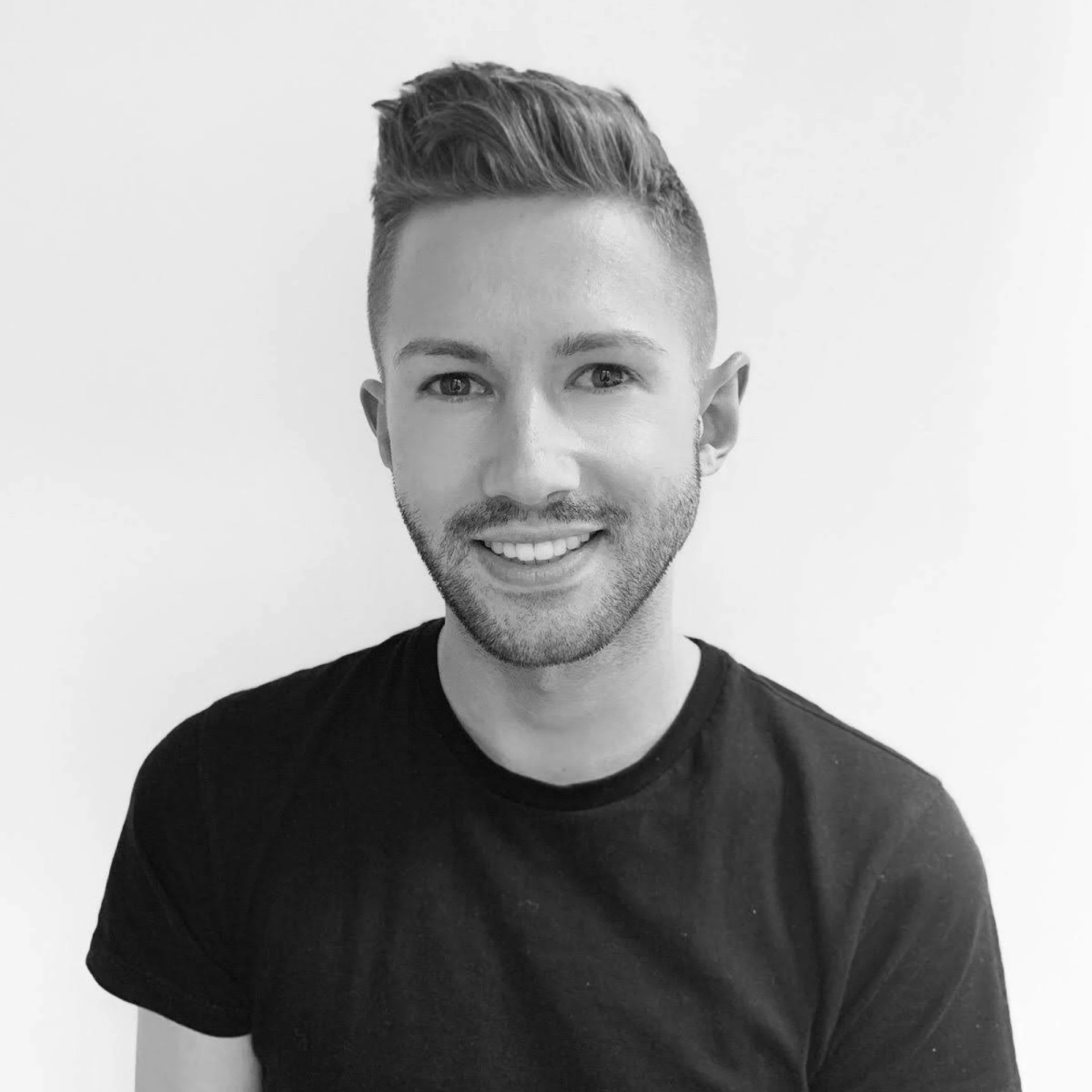 Jaike Rowe
Luxury Travel Expert
---
"Bali had a bit of a reputation as being a backpacker's paradise, and for good reason, but in recent years the island has been transformed into a playground for the wealthy. You'll find a dazzling array of luxury properties to explore. "
Contact us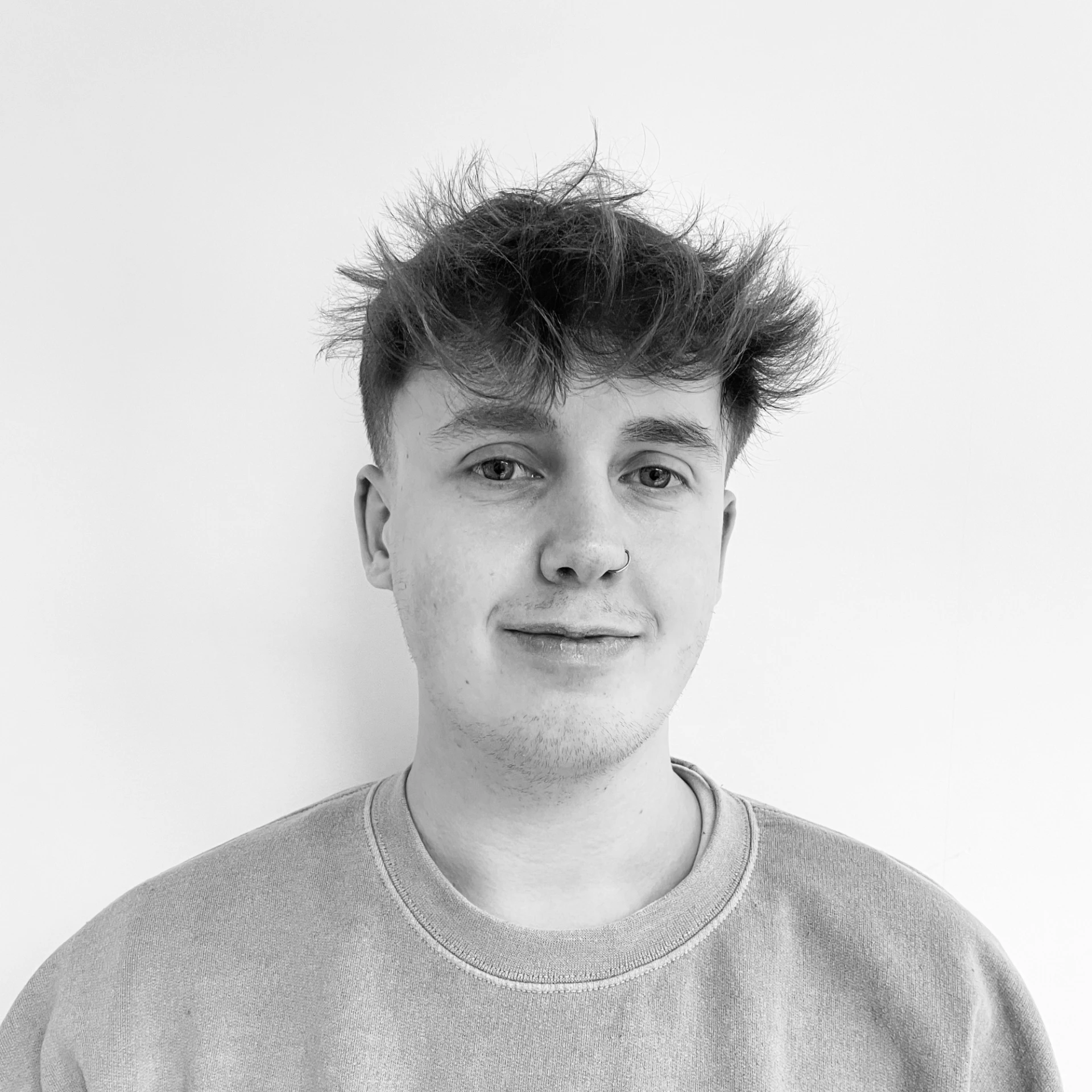 Chris Staley
Luxury Travel Expert
---
"Most people who visit Indonesia flock to the white-sand beaches of Bali, but for a more authentic Indonesian experience, be sure to sample the hustle and bustle of Jakarta - it's one of the world's most international and cosmopolitan cities. "
Contact us
We want to ensure you have the best experience with us so we'll keep working on your itinerary until perfect. You will have your own personal dedicated member of our team who will help build the perfect trip for you.
We pride ourselves in the number of clients that are referred to us by our existing customers. Our 5* Trustpilot rating is important to us, so we encourage you to browse our reviews. They speak for themselves and that's why you are in safe hands.
Make an
enquiry
---
Email
info@outofoffice.com
To start planning your trip, please call us or complete the enquiry form and one of our team of experts will contact you as soon as possible for an initial consultation to discuss your travel plans in more detail.
All the prices on our website do not include flights. We can, of course, arrange them for you.