The Maldives is one of the best places in the world to enjoy high-adrenaline watersports.
---
The vibrant, turquoise waters of the Maldives provide the perfect setting for thrill seekers and watersports fans alike. With its crystal clear waters, coral reefs and array of aquatic life, the Maldives is a playground for divers, snorkelers, surfers, kitesurfers and windsurfers looking for an exhilarating experience.
Jet Skiing in the Maldives
If you're looking for an exciting jet skiing experience, the Maldives is the perfect destination. Whether you're a seasoned jet skier or just trying out something new, the stunning vistas, warm water and great weather make it an ideal place for jet skiing adventures.
Are you looking for an exhilarating adventure in the Maldives? Jet skiing in the crystal-clear waters around the Maldives Victory wreck is sure to give you a rush. This submerged wreck lies just under the surface of shallow waters, providing jet skiers with a unique opportunity to explore a piece of this stunning marine environment.
Head to the British Loyalty shipwreck in the Maldives for a jet skiing experience you won't forget. This crash site, located beneath the surface of a beautiful atoll, provides an exciting opportunity for adventurers to explore the Maldivian past and sea life. Turtles, a variety of fish, and dolphins can all be seen gliding through the clear waters alongside jet skiers.
Visiting the Maldives during the dry season (December to April) is considered ideal for experiencing jet skiing. The weather during this time is typically sunny and dry, with very little precipitation. The sea conditions are also calm and clear, allowing for excellent visibility. This makes it easier to explore diverse marine landscapes while on a jet skiing adventure.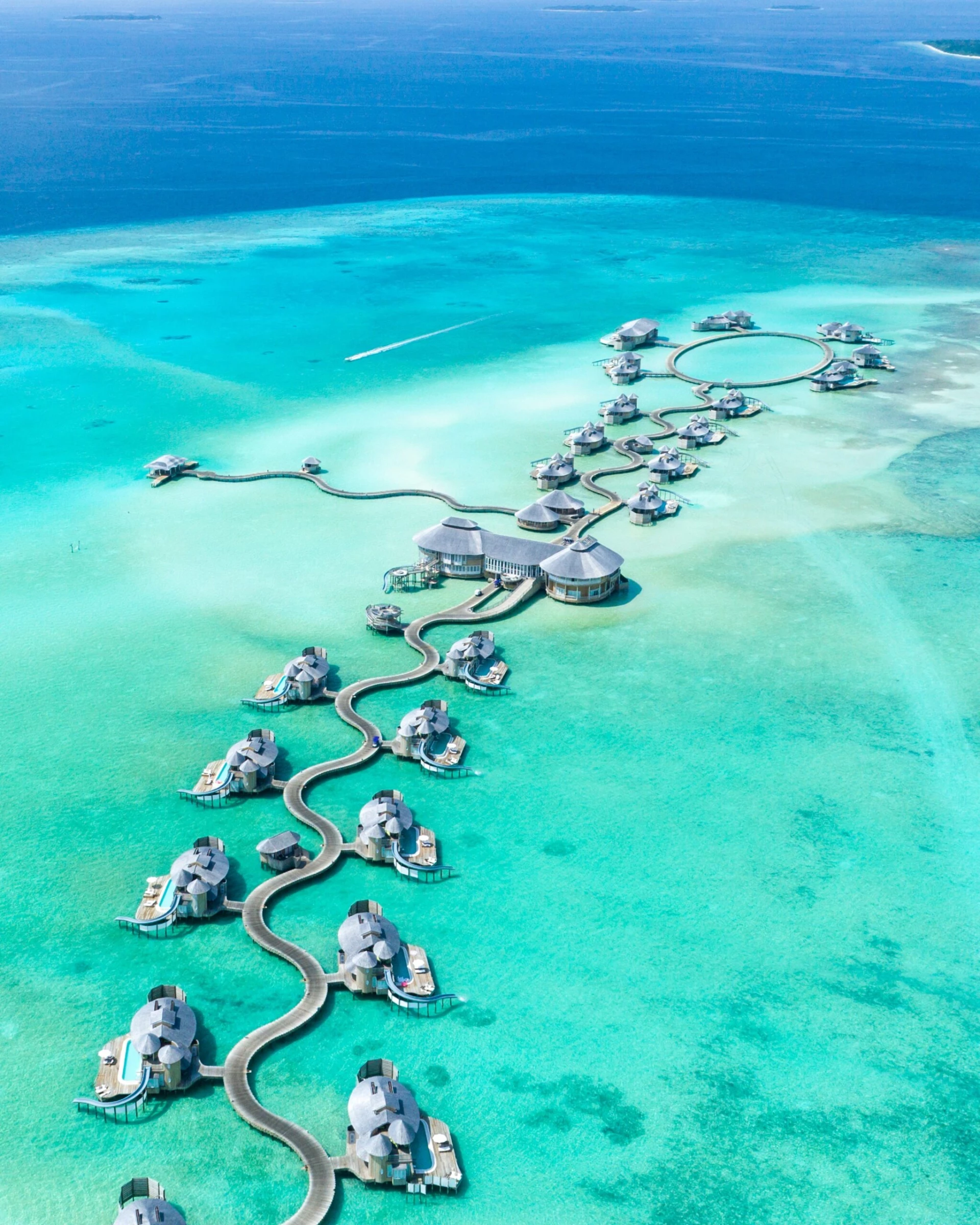 The Maldives: The Out Of Office Collection
Tailor-Made
Here's our guide to the best hotels, experiences and resorts in the Maldives. A very special collection of tropical islands, it's no wonder that the stunning Maldives are one of our most popular destinations. Considered to be one of the...
Paddleboarding in the Maldives
If you're looking for a unique way to experience the beauty of the Maldives, why not try paddleboarding? The warm, crystal-clear waters make it an ideal spot to explore on a stand-up paddleboard. Beginners and experienced water sports enthusiasts alike can take in the incredible views while paddling through lagoons and atolls. You may even encounter some marine life like dolphins, sharks, or manta rays!
For paddleboarders looking for an unforgettable adventure, the Baa Atoll, home to Hanifaru Bay, a UNESCO World Heritage Site, offers stunning biodiversity and opportunities to spot manta rays and whale sharks. The Ari Atoll also offers crystal clear waters with vibrant coral reefs and a variety of marine life that paddleboarders will love exploring.
No matter when you visit the Maldives, you'll be able to enjoy a paddle-boarding adventure. However, if you're planning a trip, it's best to check the local weather forecasts. During the wet season which runs from June through October – there will likely be more rain and difficult waves, so be sure to plan accordingly.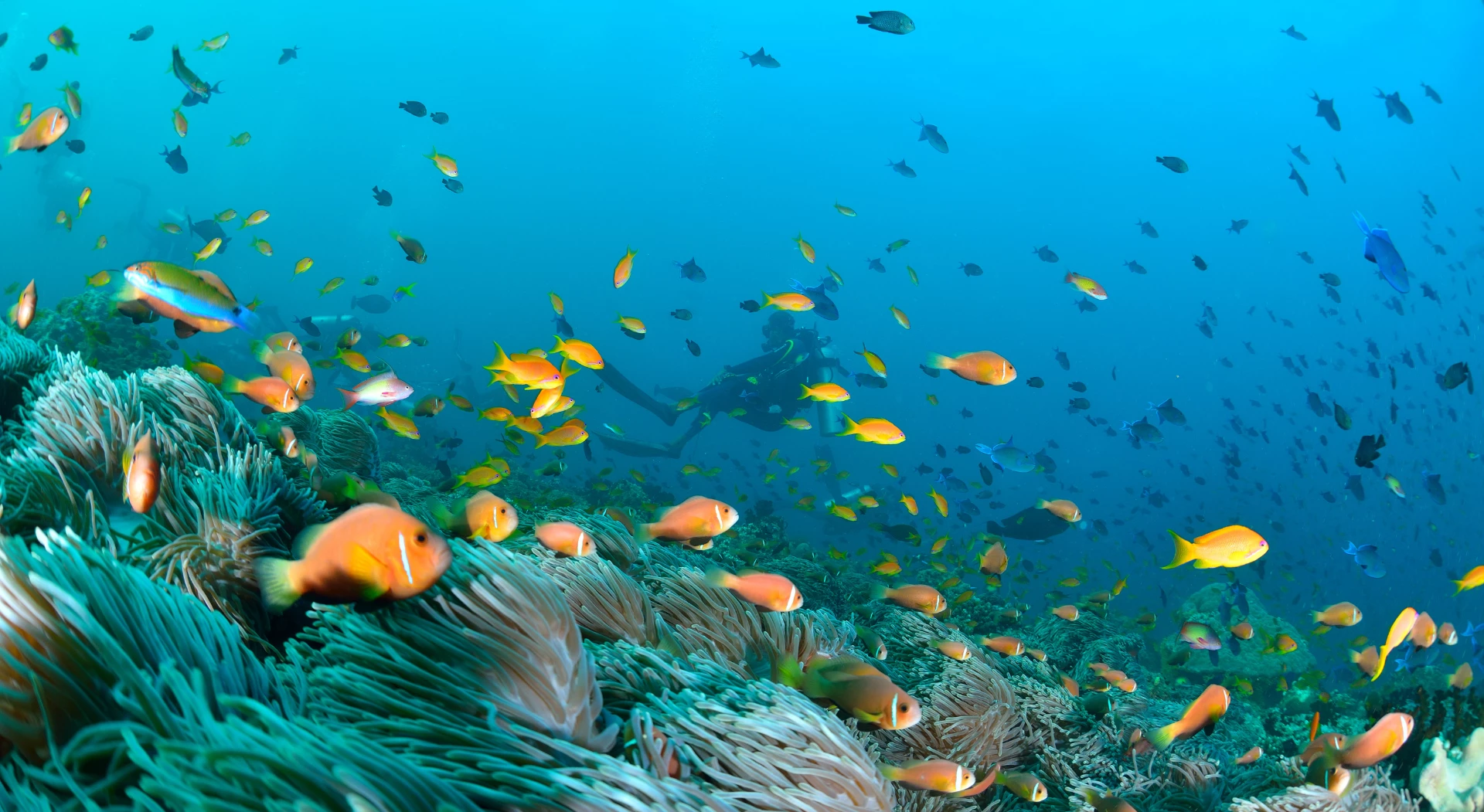 Scuba diving in the Maldives
With its abundance of marine life, breathtaking coral reefs, and crystal clear waters, the Maldives is an ideal destination for scuba diving. From beginners to experienced divers, everyone can enjoy an unforgettable underwater experience in this paradise. Get ready to explore a world of incredible beauty beneath the surface.
Scuba divers flock to the Ari Atoll for its unparalleled underwater beauty. The area boasts a remarkable variety of different dive sites, from shallow coral gardens to deeper walls and channels. Ari Atoll is particularly popular for its vibrant corals and abundance of marine life – it's not uncommon to spot sharks, manta rays, and a kaleidoscope of colorful fish here. One must-visit site is Rasdhoo Madivaru, renowned for its magnificent schools of vivid fish.
The Maldives offer scuba divers an array of breathtaking underwater marvels, ranging from thick coral reefs bustling with colorful marine life in the south to the untouched and rarely visited northern atolls. When planning your diving vacation in the Maldives, be sure to choose a reliable dive operator so you get the best equipment and safety advice. Make sure to check the sea and weather conditions before setting off on your underwater adventures.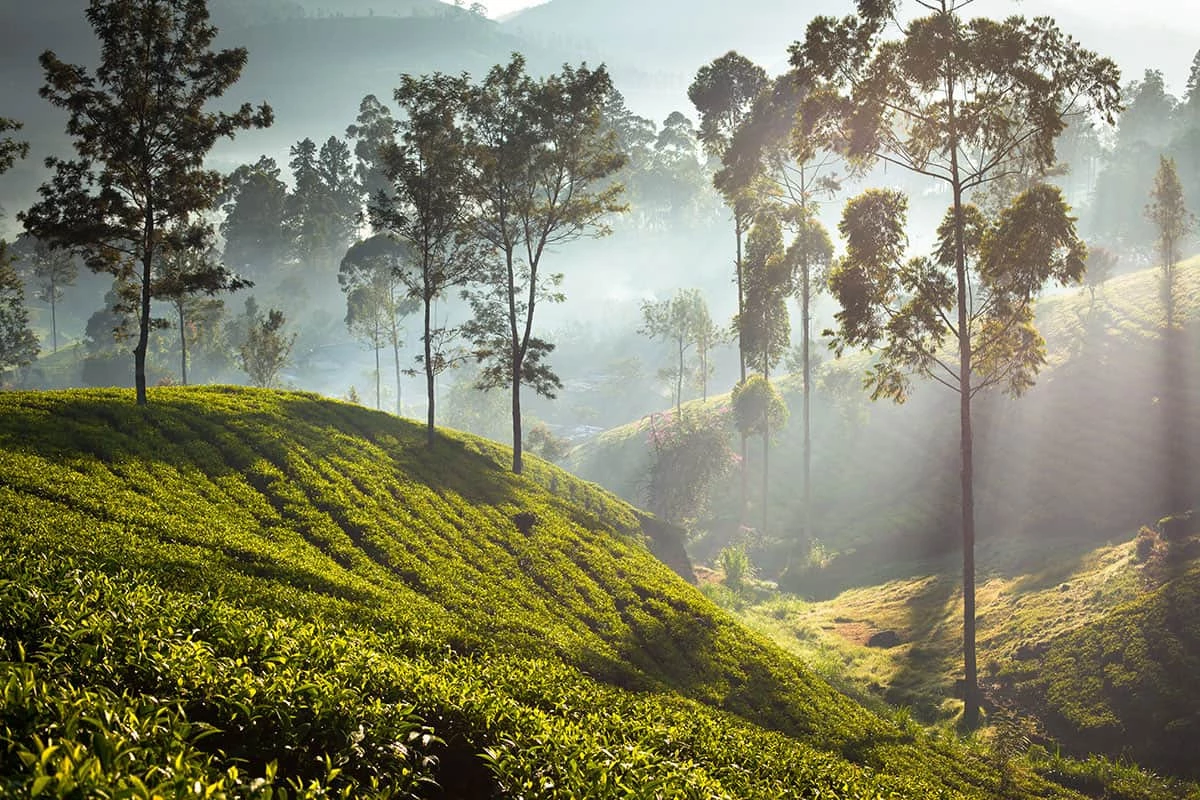 Sri Lanka Heritage and Tea Country
Tailor-Made
A truly luxurious, cultural tour of one of the most newly popular destinations in the world – Sri Lanka. Experience the awesome power of nature combined with the spirituality and cultural breadth of this beautiful country as you travel from...