When it comes to scuba diving and snorkeling you can't beat French Polynesia. The unique ecological conditions of the archipelago lend themselves beautifully to aquatic exploration, and with a collection of the world's most enviable beaches, there's something for everyone to enjoy on French Polynesia's beaches and reefs. The country is home to an abundance of high-end resorts, and this itinerary is the perfect opportunity to combine luxurious accommodation with mind-expanding discovery.
Starting on the volcanic shores of Moorea, you'll be introduced to French Polynesia through its most picturesque island. Throughout your fourteen-day tour of French Polynesia's beaches and reefs, you'll also stop off at Bora Bora and Rangiroa, before settling on the coral atoll of mesmerizing Tikahau. Each of these islands and atolls offers a different flavor of French Polynesian culture, and the tailor-made nature of our itineraries means you can adjust the schedule to suit your precise travel desires. If scuba isn't your thing, the islands of French Polynesia are also excellent places to snorkel and swim – the average sea temperatures are incredibly pleasant.
Scuba diving in French Polynesia is unlike anywhere else on the planet, with a population of rare species, colorful corals, and crystal clear waters. It's not just the country's underwater environments that are a joy to explore, with a fringe of immaculate beaches offering ample space for private relaxation. From the lounger-lined beaches of Bora Bora to Rangiroa's footprintless sands, there's a coastal spot for everyone to adore.
Day 1 - 4: Moorea
A land of cloud-touching mountains and sweeping white sand beaches, Moorea is a paradisiacal island that boasts a handful of French Polynesia's most picturesque beaches and thriving coral reefs. Floating northwest of Tahiti, Moorea is sometimes overlooked in favor of its larger neighbor, but it is a must-visit for those with a passion for nature and diving. The main attraction in tranquil Moorea is the island's turquoise lagoon, home to black tip reef sharks, turtles, and stingrays – you can explore both above and below the surface in Moorea, with a range of watersports and scuba diving experiences to enjoy. A highlight for many guests in Moorea is a snorkeling tour of the island's lagoon.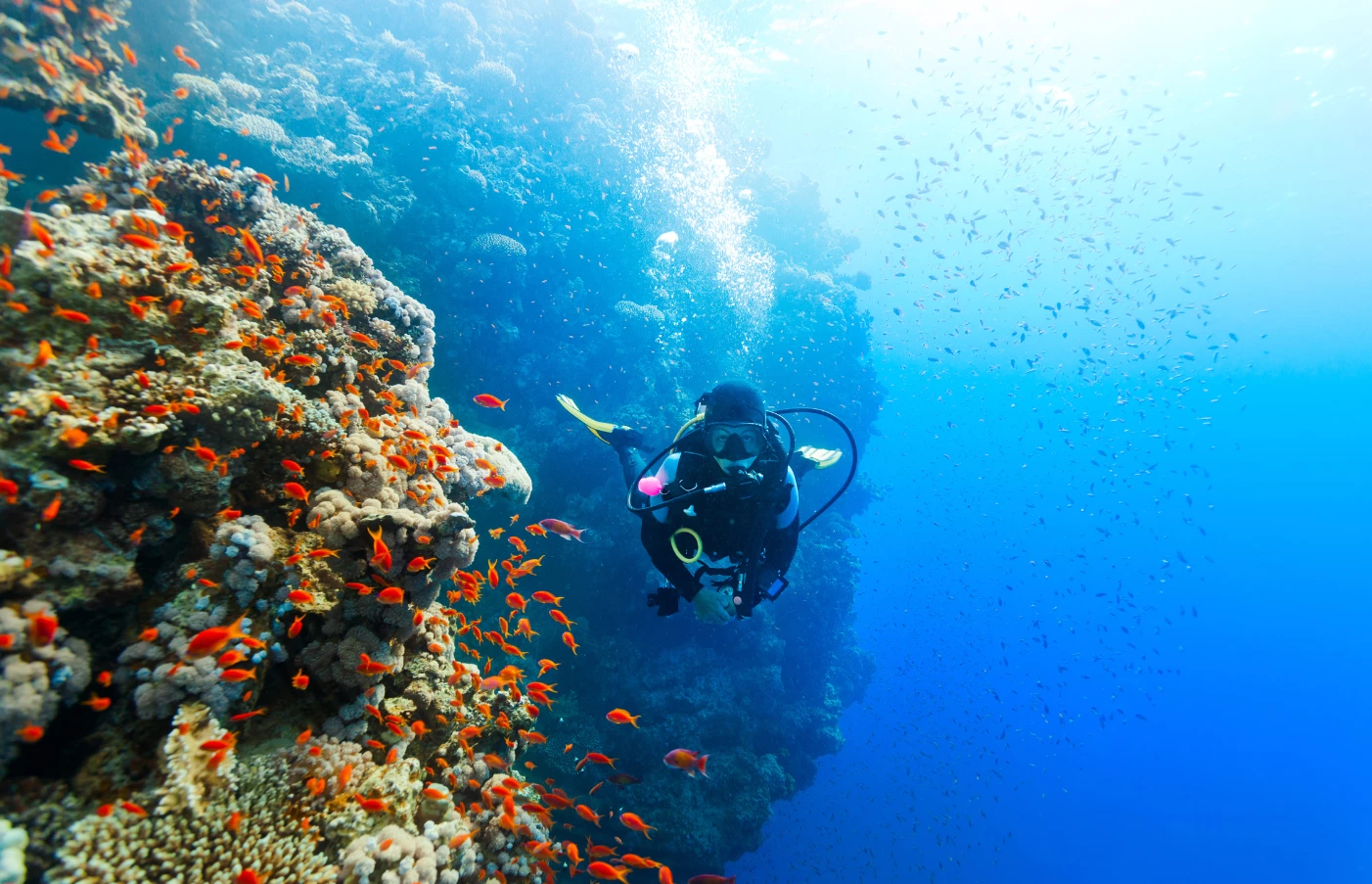 Day 4 - 7: Bora Bora
Bora Bora is a consistently popular destination at Out Of Office, and for good reason. Surrounded by the pristine waters of the South Pacific Ocean and awash with verdant rainforest landscapes, the island truly is bursting with life. It's also home to a collection of kaleidoscopic coral reefs and a mind-blowing roster of endemic aquatic species, providing keen divers with days of endless exploration. Whilst in Bora Bora, be sure to indulge in a spot of luxury with a private lagoon cruise. Taking in the striking silhouette of Otemanu mountain, you and your companions will dine on fresh fruit and champagne as you sail around one of Bora Bora's most gorgeous lagoons aboard a 40-foot catamaran.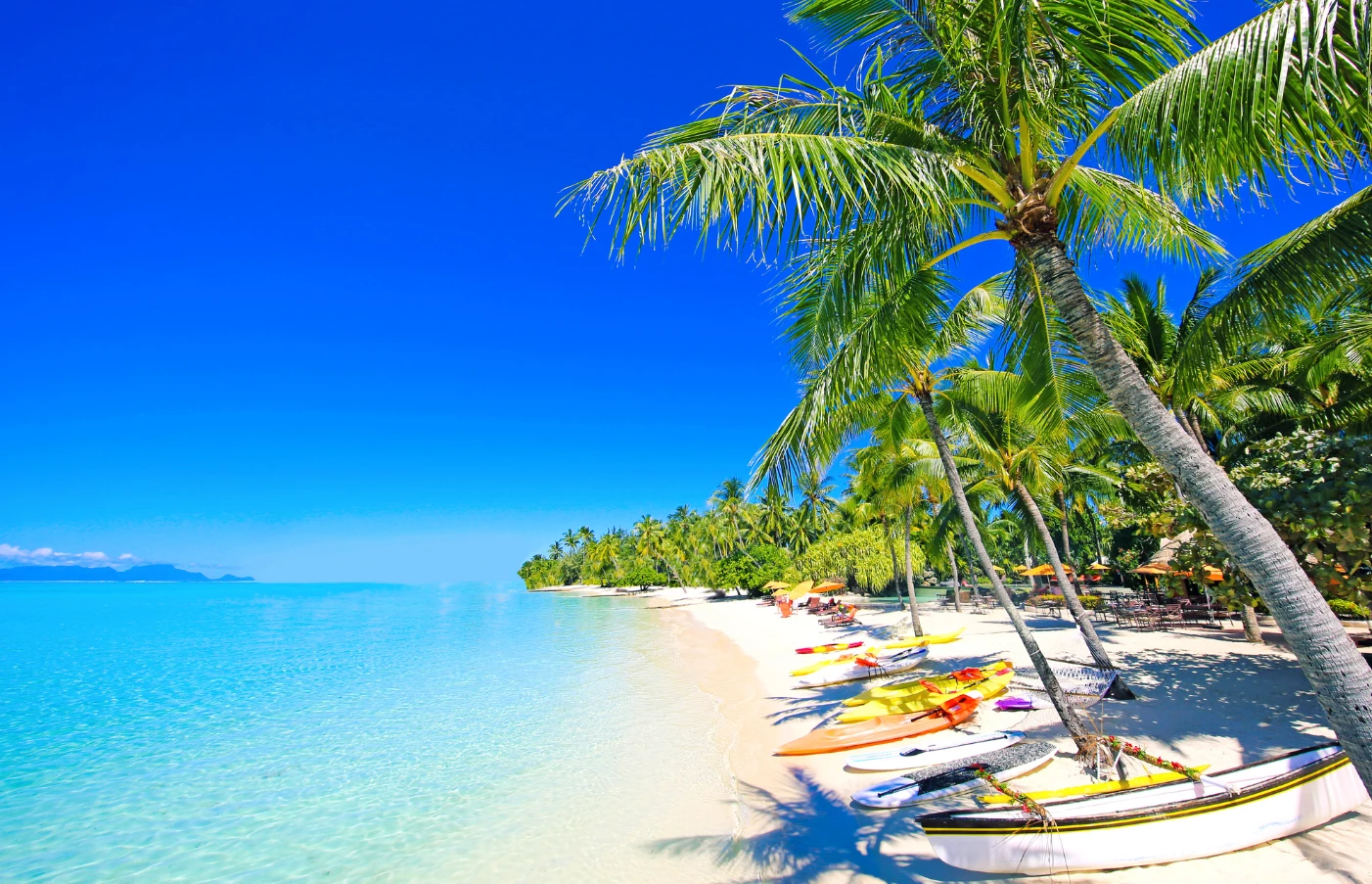 Day 7 - 11: Rangiroa
Rangiroa is the second biggest atoll in the world, with 240 islets and over 100 channels located within its coral-reefed borders. Rangiroa is about as close to paradise as you'll find on Earth, with exceptional beaches and a laidback atmosphere that lends itself beautifully to tranquil relaxation. What's more, Rangiroa is also a world-class destination for snorkeling and scuba diving. If you're craving a once-in-a-lifetime beach experience during your time on Rangiroa, be sure to head to Vahituri and its Pink Sands area. Here, dusty pink coral sands are bathed in tropical sunlight, creating a visual spectacle that won't be forgotten easily. Take a private tour, and keep your eyes peeled for the dolphins that play in the crystal clear waters.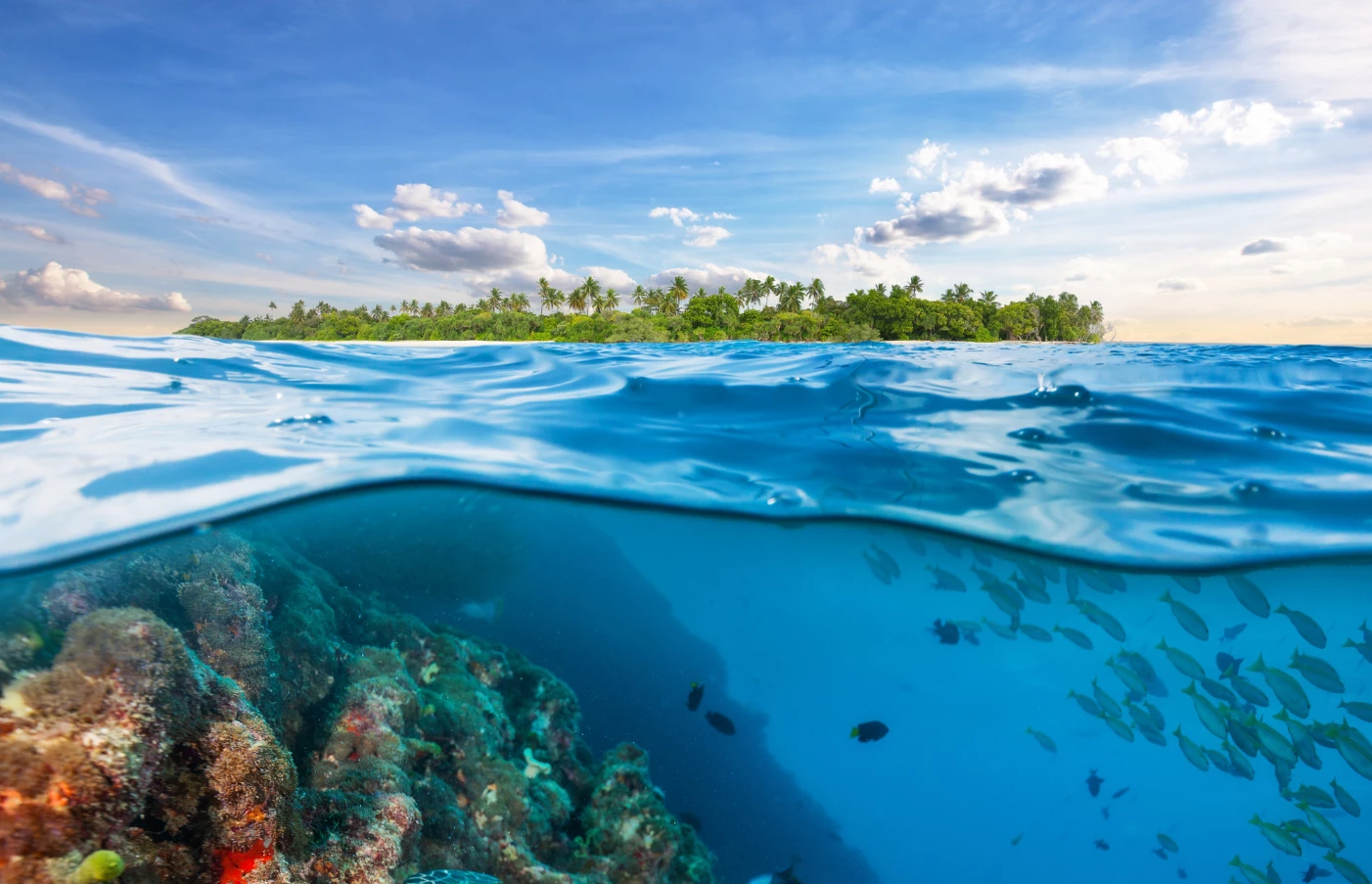 Day 11 - 14: Tikehau
Formed by a nearly-unbroken ring of thriving coral that offers valuable protection to the species that inhabit its interior, Tikheau is an oval-shaped atoll located west of Rangiroa in the Tumotu Archipelago. The circular nature of Tikheau has made the formation a hotspot for divers and marine biologists alike, who flock to this unique underwater destination to explore a world of bustling aquatic activity. Lionfish, clownfish, manta rays, and sharks can all be spotted in Tikheau's reefs, and with a fringe of white and pink sand islets, sun-seekers will also be well served in this otherworldly archipelago. Many of the resorts and luxury properties in Tikheau offer guided dives and naturalist-led tours of the reef.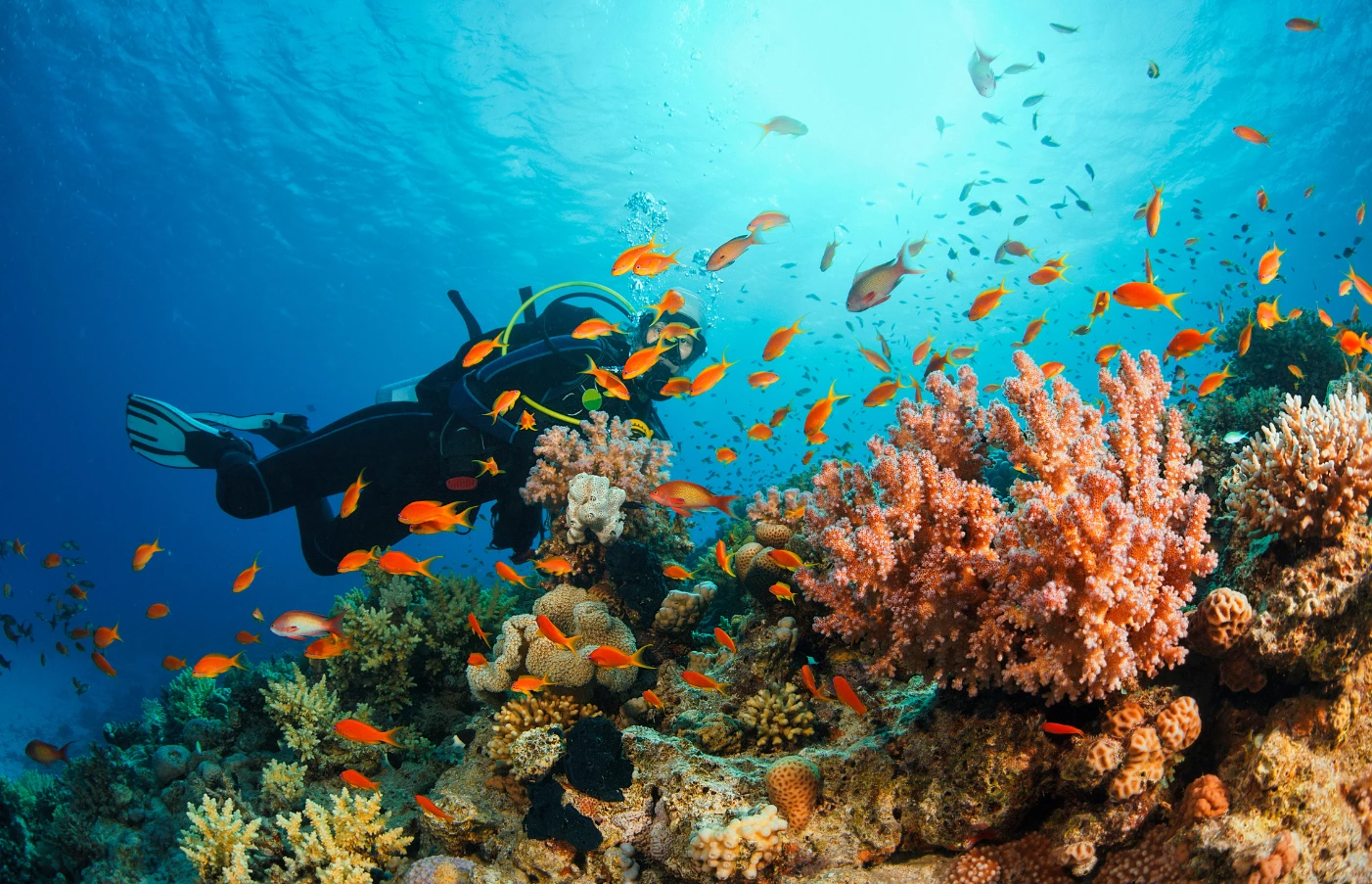 We want to ensure you have the best experience with us so we'll keep working on your itinerary until perfect. You will have your own personal dedicated member of our team who will help build the perfect trip for you.
We pride ourselves in the number of clients that are referred to us by our existing customers. Our 5* Trustpilot rating is important to us, so we encourage you to browse our reviews. They speak for themselves and that's why you are in safe hands.