French Polynesia Weather and Resorts in July
---
July is a wonderful time of year to visit French Polynesia – dry and sunny days are aplenty. It does tend to be cooler than other months of the year, but is still lovely weather for outdoor adventures and days at the beach. As it's in the peak season it can get a bit busy, but its great for those who love a bustling atmosphere.
Are there any events in French Polynesia in July?
One of the most popular events is Heiva i Bora Bora, which takes place in July in the town of Vaitape on the island of Bora Bora. This festival showcases the rich traditions of the region, including singing, dancing, and traditional sports competitions.
Another exciting event is the Tahiti Moorea Sailing Rendez-Vous, which spans three days in July. This unique event brings together visitors, sailors, and residents for an interactive experience. The first day is held in Tahiti and features welcoming events, while the second day consists of a thrilling sailing rally. The final day takes place on Tahiti's sister island, Mo'orea, where participants can enjoy a range of Polynesian-style competitions.
---
About Out Of Office
Out Of Office is a luxury tailor-made travel company with a focus on delivering exclusivity and inclusivity. Our passion for global adventure is matched only by our deep commitment to delivering exceptional five-star service.
Everything we do is customised and designed especially for you – our valued customer – based on your exact personal requirements. Each member of our team is widely travelled. This means you get access to first-rate travel insights and the best possible advice from our team of luxury travel experts.
---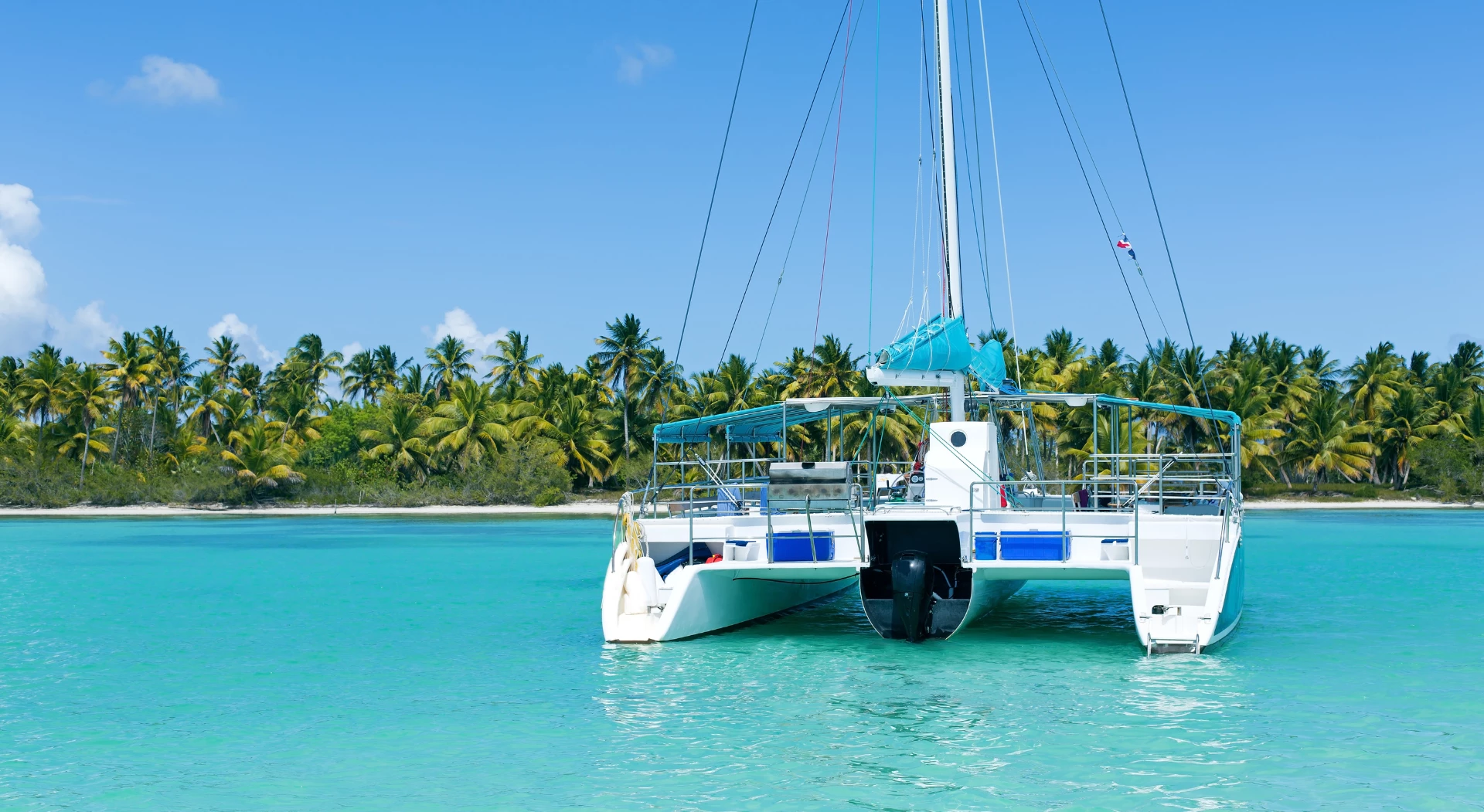 What's the weather like in the French Polynesia in July?
If you're a fan of clear skies and sunny days, July is the perfect time to visit French Polynesia. Trade winds can make evenings chilly, so we'd recommend you pack layers for nights out.
French Polynesia in July experiences fairly warm temperatures with an average maximum daytime temperature of 24.2°C (75.56°F) and a minimum temperature of around 18.2°C (64.76°F) in the evenings.
In July, there's an average precipitation of 49mm (1.9 inches) and around five rainy days. It's generally dry and sunny, with an average of 235 hours of sun throughout the month.
Humidity is moderately high during July, with an average humidity level of 77%. It's an excellent month for swimming, snorkelling and scuba diving as the sea temperatures are warm, at around 26.6°C on average.
What's the best resort in French Polynesia in July?
If you're planning a trip to French Polynesia in July, you'll want to book a gorgeous resort that helps you make the most of the dry and sunny days. Make your reservations now and start planning your relaxing getaway to French Polynesia.
We'd highly recommend you stay at Sofitel Mo'orea Kia Ora Beach Resort. Located on the edge of a stunningly turquoise lagoon, this hotel offers breathtaking views of the ocean and the distant silhouette of Tahiti. With 112 luxurious bungalows situated over the water, on the beachfront, or surrounded by beautiful gardens, guests can enjoy a range of accommodations. The resort also features two exceptional restaurants, a bar, a magnificent outdoor swimming pool, and a day spa. Mo'orea, known for its pristine beaches, offers a variety of non-motorized water activities and scuba diving options for guests to enjoy. Getting to Mo'orea is convenient, with a quick 10-minute flight from the main island of Tahiti or a ferry ride of less than an hour.