French Polynesia Weather and Resorts in June
---
June is a fabulous time to visit French Polynesia, being right in the heart of the sunny season – perfect if you love soaking up the sunshine. As it's the very start of the season, it's also a great time to go to avoid the large crowds that tend to gather later in the year.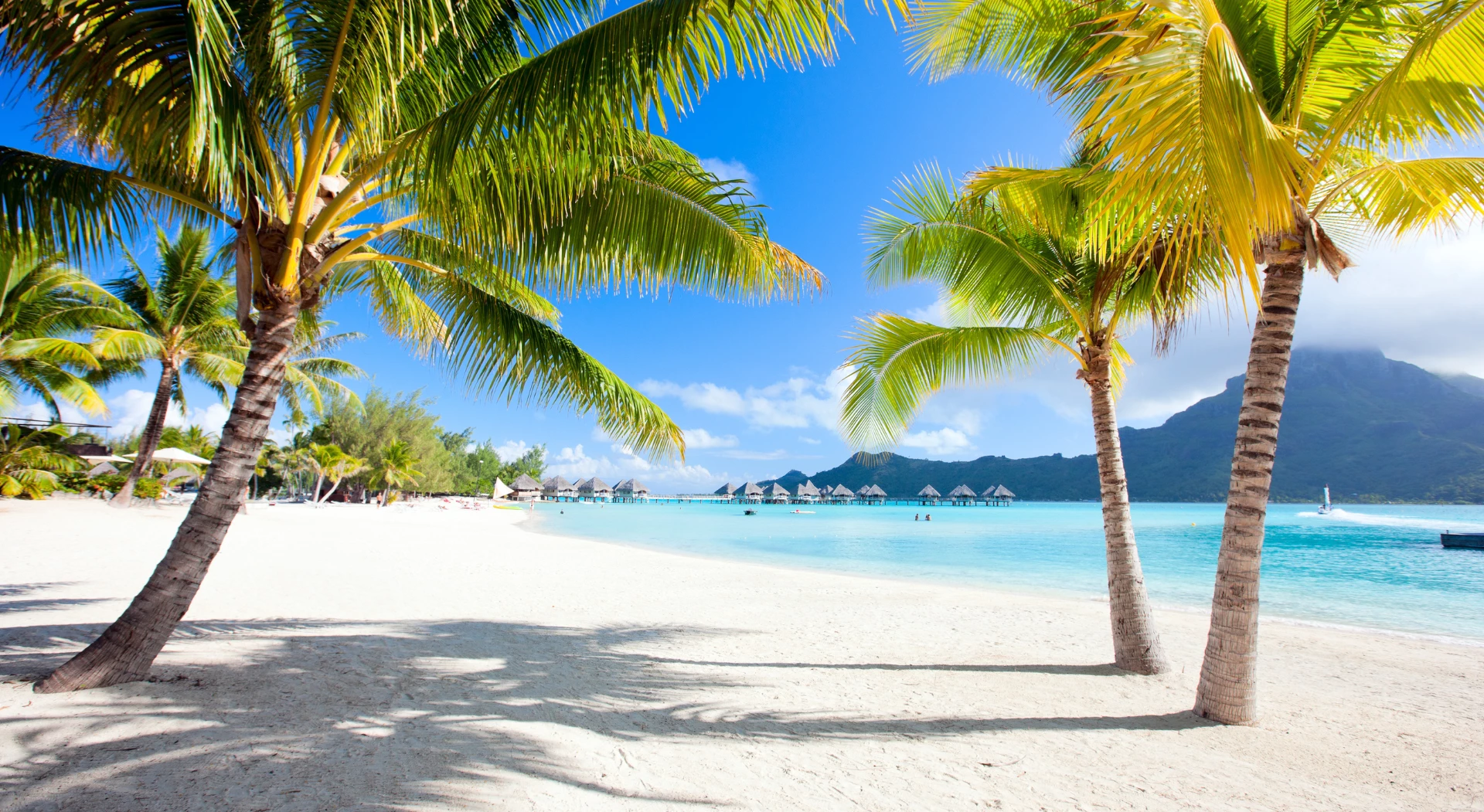 What's the weather like in the French Polynesia in June?
June is the perfect time to visit if you're a lover of blue skies and warm sunshine. French Polynesia in June experiences warm temperatures with an average maximum daytime temperature of 24.6°C (76.28°F) and a minimum temperature of around 18.8°C (65.84°F) in the evenings.
---
About Out Of Office
Out Of Office is a luxury tailor-made travel company with a focus on delivering exclusivity and inclusivity. Our passion for global adventure is matched only by our deep commitment to delivering exceptional five-star service.
Everything we do is customised and designed especially for you – our valued customer – based on your exact personal requirements. Each member of our team is widely travelled. This means you get access to first-rate travel insights and the best possible advice from our team of luxury travel experts.
---
In June, there's an average precipitation of 69mm (2.7 inches) and around five rainy days over the whole month. Despite the scattered rainfall, there are still plenty of sunny days, with 220 hours of sun throughout the month.
Humidity is moderately high during June, with an average humidity level of 73.1%. It's an excellent month for swimming, snorkelling and scuba diving as the sea temperatures are warm, at around 27.1°C on average.
What's the best resort in French Polynesia in June?
If you're planning a trip to French Polynesia in June, you'll want to book a gorgeous resort that helps you make the most of the ample sunshine. Make your reservations now and start planning your relaxing getaway to French Polynesia.
We'd highly recommend you stay at Le Tikehau by Pearl Resorts. Located on a picturesque pink and white beach, Le Tikehau is a resort in French Polynesia that offers stunning experiences. The resort provides a variety of accommodation options, including oceanfront, beach, and overwater rooms, allowing guests to choose according to their preferences. Additionally, guests can indulge in spa treatments, relax by the pool, and rent kayaks for a fun-filled day.