Santorini is one of the best destinations on earth for a wedding and honeymoon. It's the Greek island that's come to symbolise romance.
You can't have a full legal gay wedding in Greece. Nonetheless, the Greek islands are very popular with gay travellers.
Mykonos, just a short boat ride from Santorini, is Europe's most popular gay vacation spot – ideal for a honeymoon after your Santorini wedding.
Known for its breathtaking views and unique architecture, Santorini has become a popular destination for weddings and honeymoons, as well as engagement and wedding photoshoots. The island's stunning caldera and whitewashed buildings provide a picturesque backdrop for couples celebrating their love.
With its romantic atmosphere and scenic beauty, Santorini has earned its reputation as one of Europe's most sought-after wedding destinations.
You can have your legal ceremony somewhere else and have a symbolic wedding in Santorini. We can arrange everything for you. Planning a gay wedding in Santorini requires a fair amount of coordination. You have to sort out your transfers from Athens, the boat ride to Santorini itself, the hotel and ceremony. We've planned many gay weddings and honeymoons in Santorini. You just have to show up and enjoy the experience.
Days 1-2: Athens
Your gay wedding in Santorini will begin in Athens. Your plane transfer will be from Athens so it's worth spending the night. That way you won't be stressed about making the transfer on time if the flight is delayed.
Greece's capital is home to many of the greatest monuments of the ancient world, not least the Parthenon. It's well worth visiting the best preserved relic of classical Greece: the Parthenon is considered to be one of the greatest architectural achievements in history.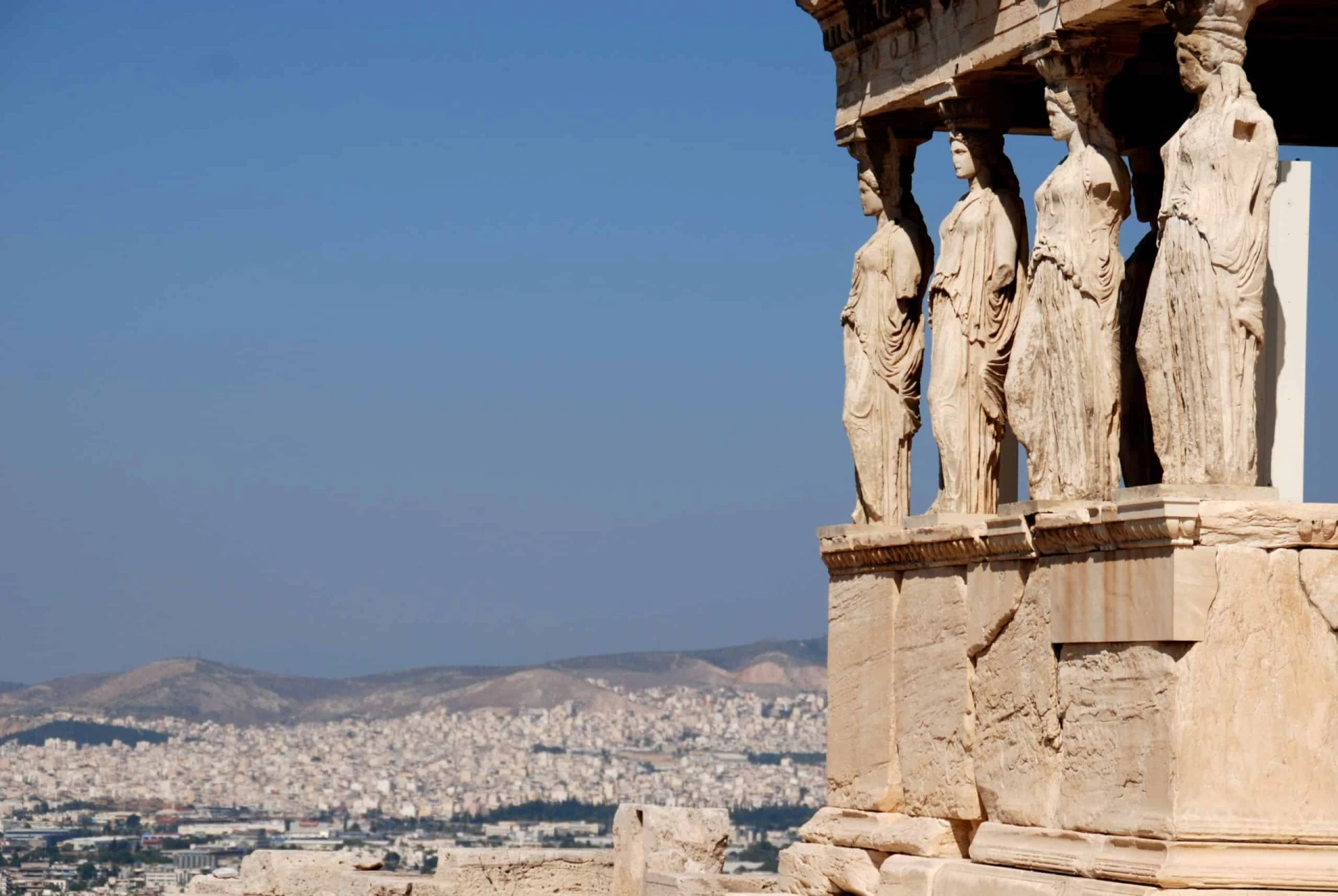 Days 3-6: Santorini
You'll fly direct from Athens to Santorini. Check into your luxury hotel and make the most of your private plunge pool and sweeping Aegean views. There are so many excellent boutique hotels to choose from in Santorini. The cave hotels are especially appealing for a romantic trip. Check out our Santorini island guide for more information about the history of the island.
Fira is the capital of Santorini and it's the largest settlement on the island. To get to Fira you can take a cable car or a donkey. Several hotels are located in or near Fira. You can also opt for a hotel in a more remote location. Choosing the right hotel is key to making your gay wedding in Santorini a success. We work closely with many of the best hotels in Santorini and we'll find the right one to fit your needs.
Your wedding planner with meet you and you'll get the chance to walk through your symbolic wedding ceremony. You can't take a bad photo in Santorini. The volcanic island offers sweeping views wherever you look. Whether you marry on the beach or overlooking he caldera, the backdrop to your wedding phots will be divine. You can combine your Santorini wedding and honeymoon in the same trip.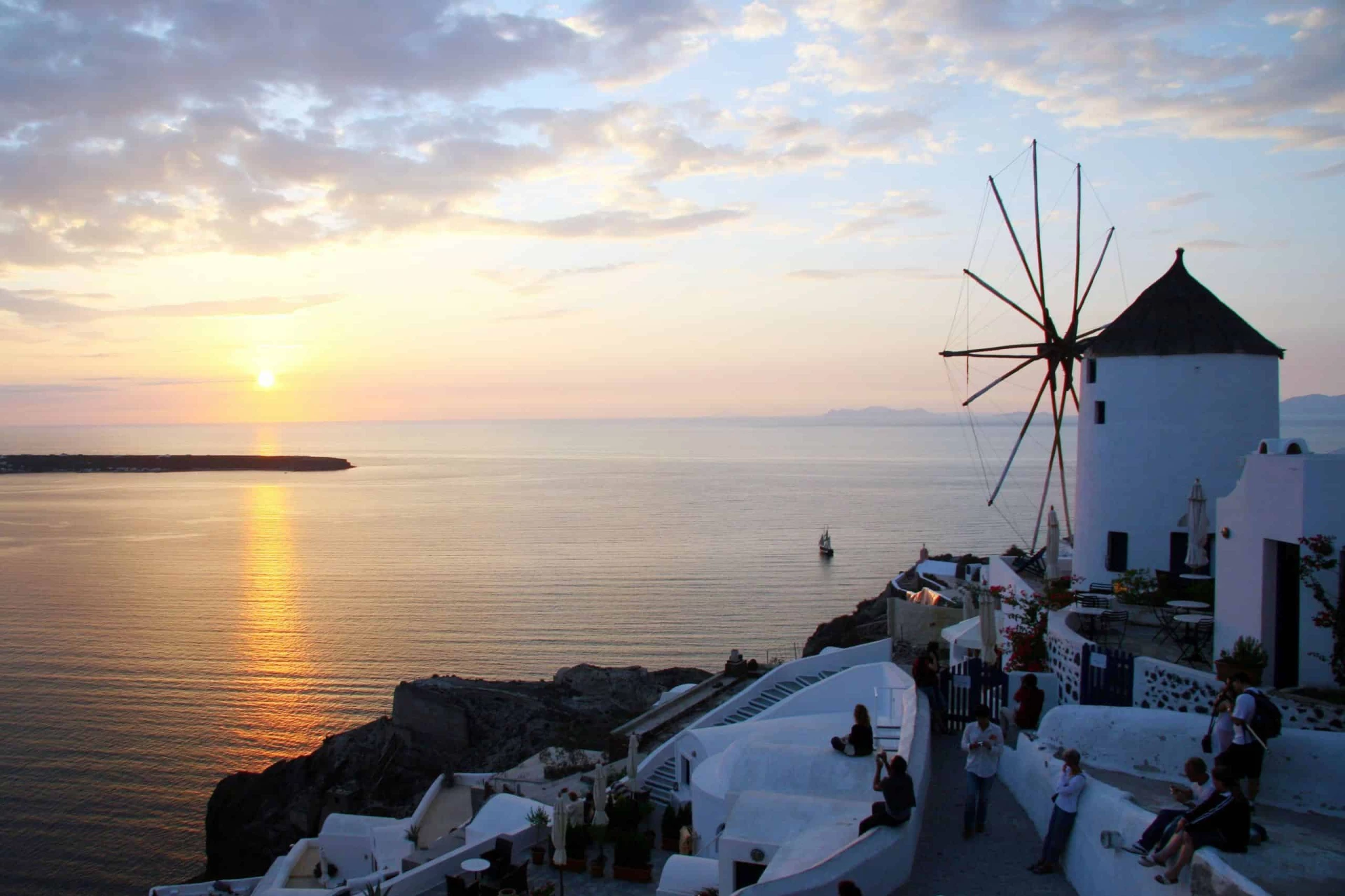 Days 7-8: Athens
Return to Athens for another night to ensure you make the return flight on time. You don't wish to be at the mercy of Greek connecting flights and transfers. Enjoy another night in the Greek capital, a perfect place to celebrate a same-sex wedding. After all, the ancient Greeks knew a thing or two about same-sex love.

We want to ensure you have the best experience with us so we'll keep working on your itinerary until perfect. You will have your own personal dedicated member of our team who will help build the perfect trip for you.
We pride ourselves in the number of clients that are referred to us by our existing customers. Our 5* Trustpilot rating is important to us, so we encourage you to browse our reviews. They speak for themselves and that's why you are in safe hands.