Greece is one of the best honeymoon destinations. It's packed with culture and outrageously romantic settings. Immerse yourself in this rich cultural tapestry as you celebrate your union surrounded by thousands of years of history.
Your Greek honeymoon will begin in Athens. Here you'll discover iconic buildings from the ancient world and dine in a top restaurant. You'll then visit the two most romantic destinations in Greece: Mykonos and Santorini.
Mykonos is, of course, the most gay-popular Greek island. It offers the perfect combination of luxury hotels, buzzing nightlife and Cycladic elegance. The island's whitewashed buildings provide impeccably Instagramable backdrops.
Over in Santorini, your Greek honeymoon will reach its apex on an island that's become a byword for luxury and romance. It remains one of the most sought after honeymoon and wedding destinations and it's perfect for a gay honeymoon in the Greek Islands.
Throughout your trip, you can expect VIP treatment and upgraded accommodation in each of the three hotels. Also find out more on our dedicated gay honeymoons in Mykonos and gay honeymoons in Santorini pages. You can also visit our gay weddings in Mykonos page.
Day 1 And 2: Athens
Transfer to your centrally located hotel and check into your suite. You'll find a bottle of champagne and an elegant flower arrangement waiting for you. Your Greek honeymoon begins in a fitting location: Athens was the capital of same-sex love in the ancient world.
After a drink and some refreshments, take a trip to the Acropolis and discover the wonders of Greece's distant past. This citadel overlooking Athens holds the remains of various buildings from antiquity, the most iconic being the Parthenon, a former temple of the goddess Athena. It's considered to be one of the greatest archaeological masterpieces in Europe.
You'll feel very cultured when you return to your hotel for some luxury spa treatments. In the evening you'll have a romantic meal at Spondi, the only two Michelin star restaurant in Europe.
Be prepared for an early start if you want to get the fast ferry to Mykonos.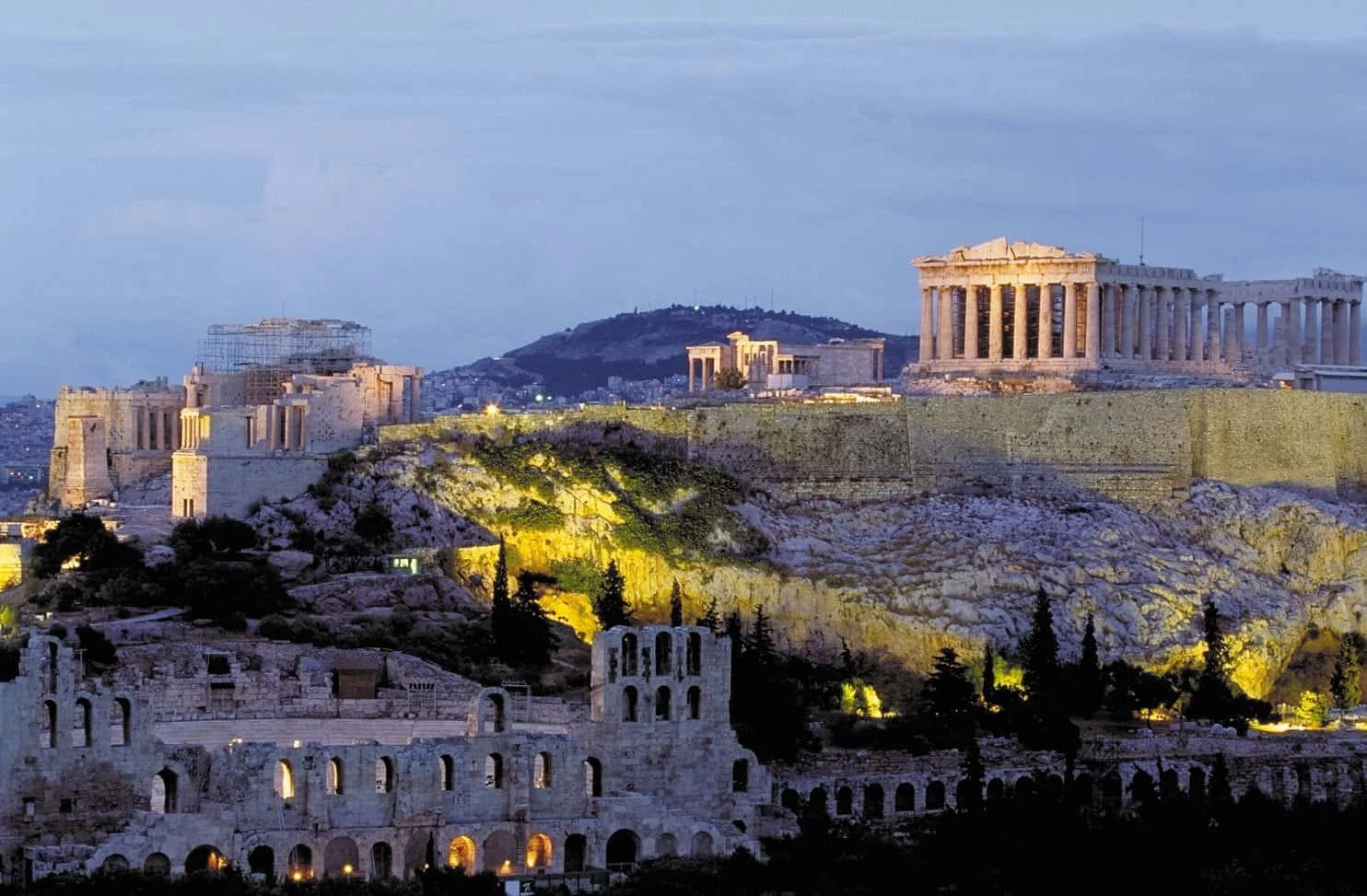 Day 3, 4 And 5: Mykonos
No gay honeymoon in Greece is complete without a trip to Mykonos. You'll be staying at the stunning Kenshō Psarou, perhaps the most sought after hotel in Mykonos. It's located on Psarou Beach, a stomping ground of the international jetset.
You'll be staying in a luxury suite with a private plunge pool overlooking the Aegean. It's the perfect setting for a honeymoon. Few destinations in the world are more romantic or more glamorous.
Mykonos is famous for its whitewashed buildings and winding Cycladic streets of shops, restaurants and bars. It is, of course, a great destination for gay travellers. You'll no doubt be paying a trip to Jackie O' Beach Club.
The famous Mykonos Windmills can be found right by Little Venice. If you're looking for more cultural attractions you could take a boat to Delos for a day trip. Here you'll find a major hub of Greek mythology with many ancient ruins to explore.
A great romantic location in Mykonos is the Oniro Sunset Bar. It offers panoramic views of the Aegean and Mykonos Town.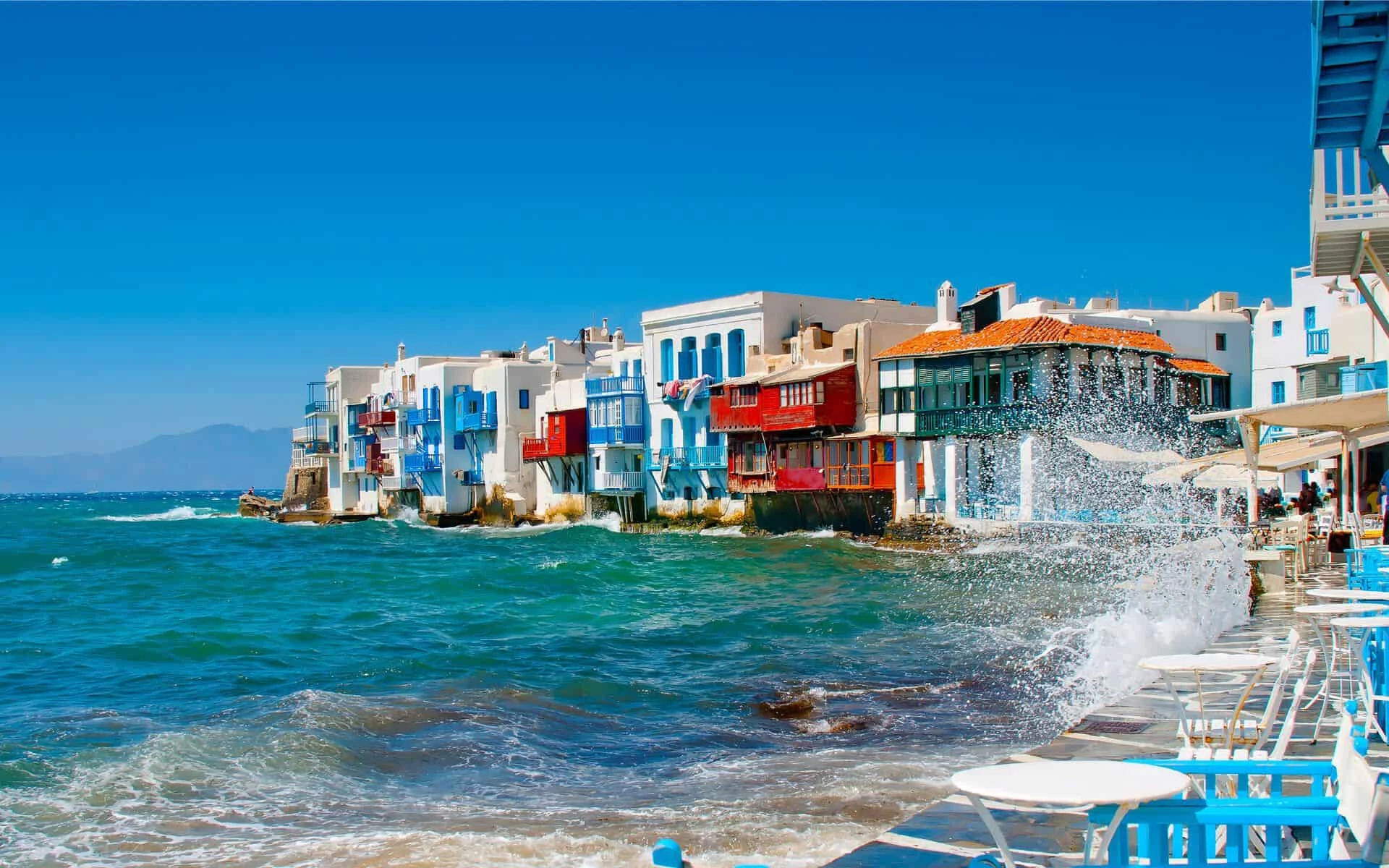 Day 6 And 7: Santorini
You'll take the early morning ferry to Santorini, one of the great luxury destinations and a perennial favourite for honeymoon couples. You'll be staying in one of the most romantic hotels on the island, Atrina Canava 1894. It's located in Oia, the most famous village on Santorini.
In Santorini you can explore Byzantine ruins, discover the excellent gastronomy and relax by the pool.

Day 8 And 9: Athens
You'll be returning to Athens to ensure that you don't miss your return flight. Relying on Greek ferries can be a precarious enterprise if you're heading to the airport!
In Athens you'll have another night of wining and dining to round off your Greek honeymoon.

We want to ensure you have the best experience with us so we'll keep working on your itinerary until perfect. You will have your own personal dedicated member of our team who will help build the perfect trip for you.
We pride ourselves in the number of clients that are referred to us by our existing customers. Our 5* Trustpilot rating is important to us, so we encourage you to browse our reviews. They speak for themselves and that's why you are in safe hands.