Wander around the storied historical site of Delphi and connect with bygone cultures.
---
Delphi is an ancient Greek city located in the region of Central Greece. It was significant culturally and religiously due to its association with the god Apollo. According to mythology, Apollo spoke to mortals through the Oracle of Delphi, making it a center of spiritual reverence and awe.
The History of Delphi
The ancient Greek city of Delphi, steeped in history and legend, has a history dating back to the Mycenaean period of the late Bronze Age. Delphi was considered sacred by many local tribes and was later taken over by the influential city-state of Corinth. In the 8th century BC, a temple dedicated to Apollo was constructed on this site and quickly rose to become an Oracle of great importance where individuals, states, and even kings sought prophecy and guidance.
The Oracle of Delphi was an ancient religious and political power in Greece, renowned for its mystics who would give mysterious, cryptic responses to questions. Seen as divine messengers who could provide insight from beyond, these oracular prophecies were interpreted by priests at the temple of Delphi.
Held every four years in honour of Apollo, the Pythian Games were a major festival in ancient Greece that featured athletic and musical competitions. They were considered one of the four major festivals in antiquity alongside the Olympic, Nemean, and Isthmian Games and were held at the ancient cultural centre of Delphi.
This ancient Greek city flourished around the 6th century B.C., and its decline began during the 4th century A.D. when Christianity rose to power. The site has since been excavated and restored, serving as a major tourist attraction today.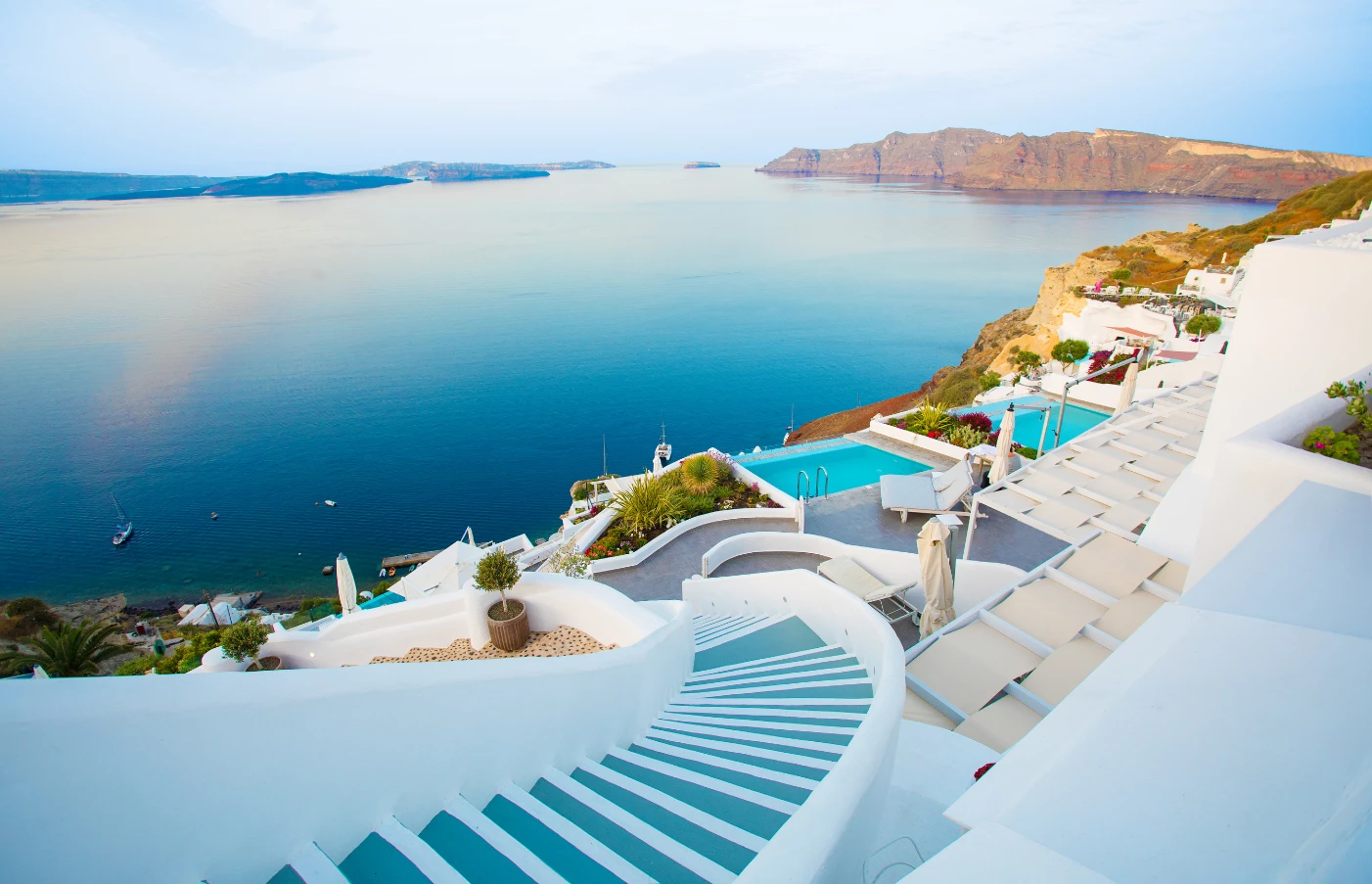 Gay Wedding in Santorini
Tailor-Made
Santorini is one of the best destinations on earth for a wedding and honeymoon. It's the Greek island that's come to symbolise romance. You can't have a full legal gay wedding in Greece. Nonetheless, the Greek islands are very popular...
What to do in Delphi
Owing to its unique setting and captivating natural beauty, Delphi boasts a broad range of activities for tourists of all ages. From archaeological exploration to hiking trails, there's something for everyone in this historic land.
A highlight of visiting Delphi is the ancient ruins, located at the Sanctuary of Apollo. This special site was formerly home to the Oracle of Delphi, who prophesied much sought-after knowledge and wisdom in Greece's pre-classical times. Today, visitors can explore the remains of the Temple of Apollo, Theatre, and Stadium as well as the on-site museum for an insightful glimpse into Delphi's history.
Mt. Parnassus, located near the ancient city of Delphi, has many hiking and sightseeing opportunities for visitors. Its slopes boast the Delphi Ski Centre and a range of walking paths that give stunning views of its natural landscape. Furthermore, those interested in antiquities may also wish to explore the Castalian Spring nearby – this was believed to have healing powers in antiquity, with ritual purification taking place here by ancient Delphians.
Be sure to check out Delphi's amazing Archaeological Museum when visiting this special town. Featuring many relics of the ancient Delphi site, including the iconic Charioteer of the Delphi statue, it's a must-see destination for anyone interested in art and culture. After all that exploring, head over to Arachova nearby and marvel at its stunning architecture as well as its bustling nightlife scene.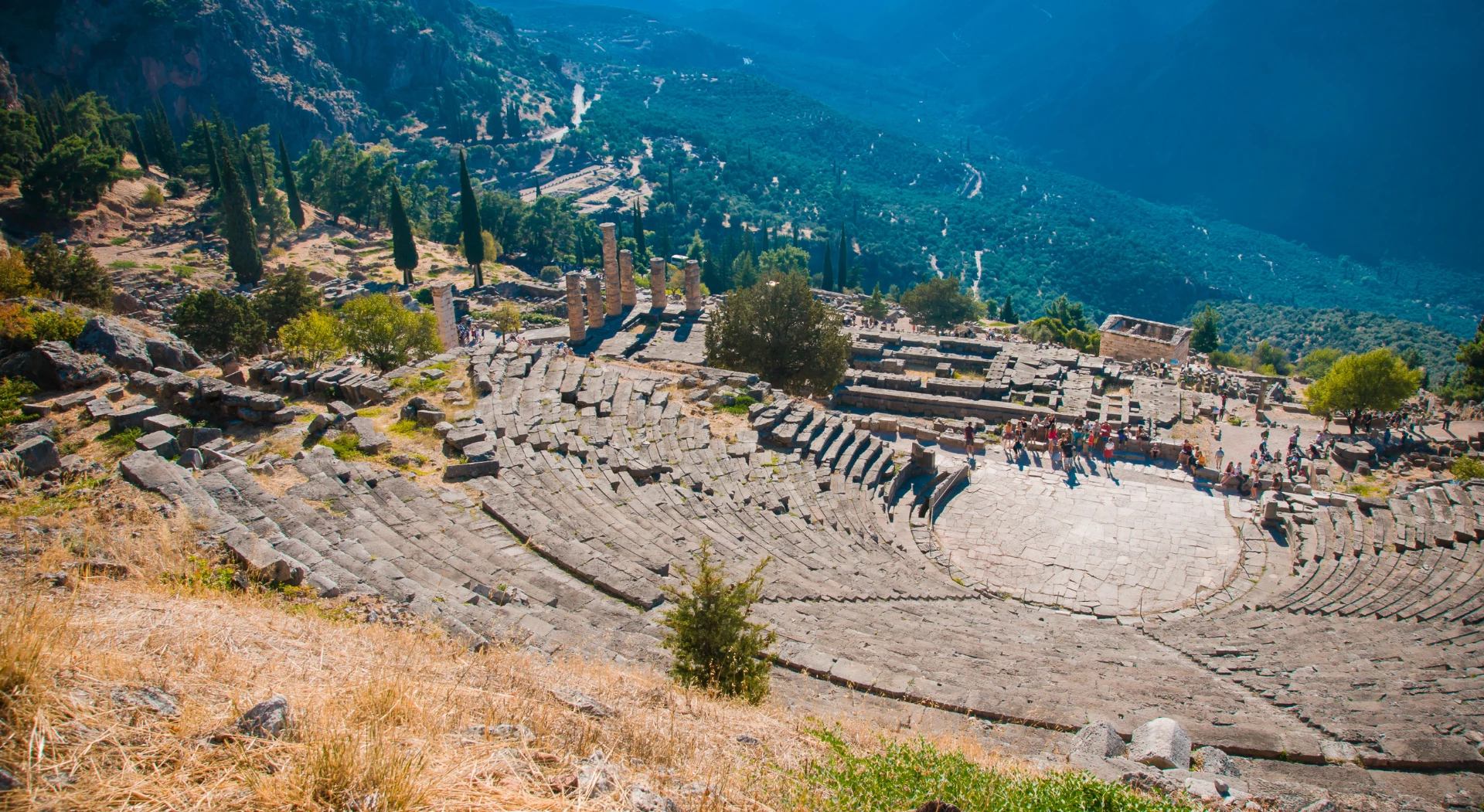 When to visit Delphi
The best time to visit Delphi depends on your interests and travel preferences.
Visiting Delphi in the springtime is an extraordinary experience. From April to June, when the weather is mild and the crowds are minimal, you can take in the picturesque ruins set against lush grass and wildflowers in bloom. The temperatures are also just right for outdoor adventures and exploration.
The summer months of July to September are a great time to visit Delphi as the ancient site has extended hours at this time. Though temperatures can be sweltering, the archeological site is a beautiful place to explore during this season, albeit with potentially large tourist crowds.
Autumn is the perfect time to visit Delphi. The peaceful mild climate and smaller crowds make it ideal for exploring the area. Plus, the stunning fall foliage makes it even more beautiful. So if you're looking for a peaceful getaway in Greece, then October or November is the perfect time to go.
Winter in Delphi can be harsh, with temperatures dropping to as low as -10 degrees Celsius at night. The ancient sites may also be closed due to inclement weather conditions. However, if you're an avid skier or snowboarder, Delphi Ski Center is open for business during these chilly months.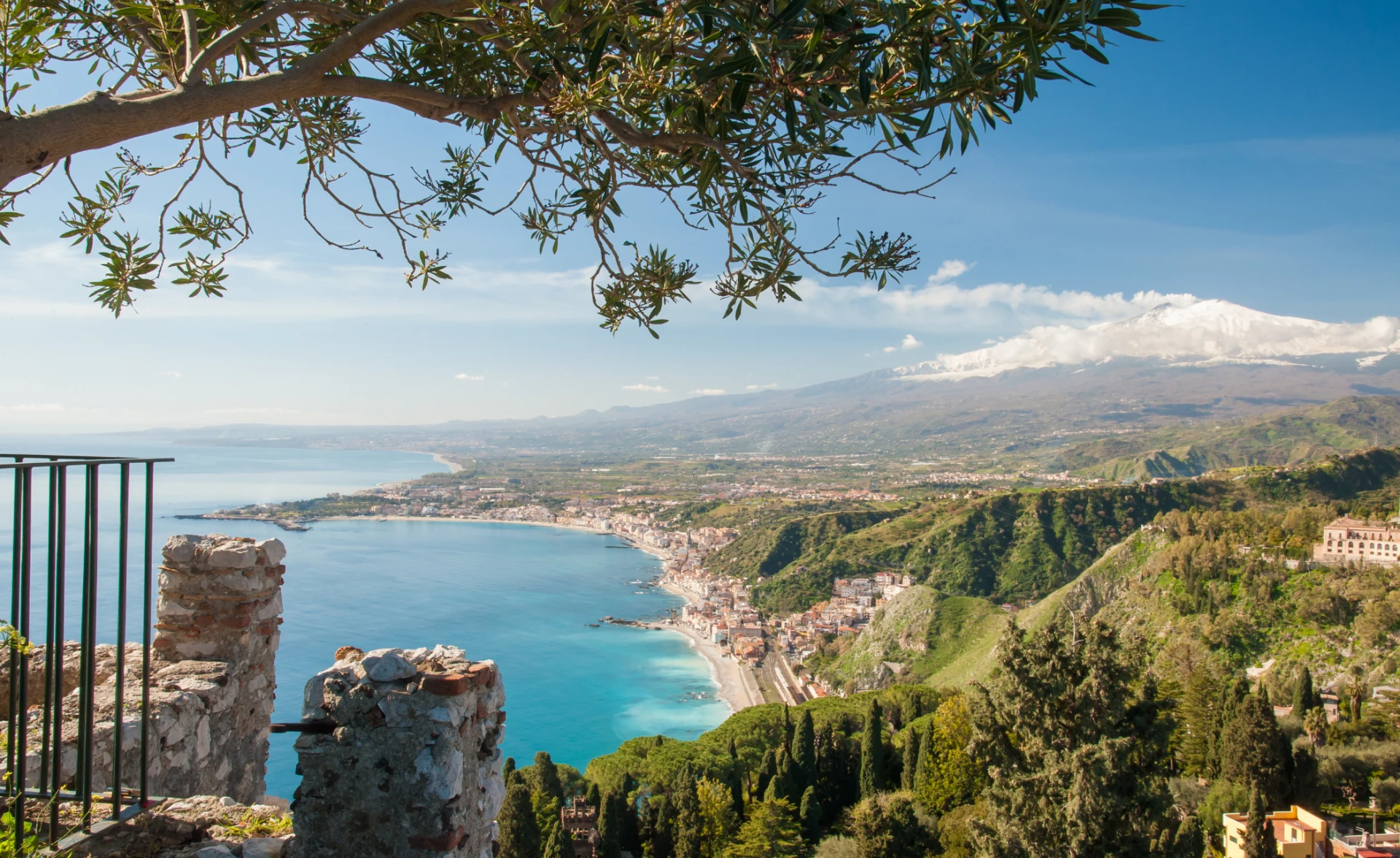 Honeymoon In Greece
Tailor-Made
Greece is one of the best honeymoon destinations. It's packed with culture and outrageously romantic settings. Immerse yourself in this rich cultural tapestry as you celebrate your union surrounded by thousands of years of history. Your Greek honeymoon will begin...