Take a journey to discover Sri Lanka's breathtaking tea plantations with this detailed guide. Get a deeper look into the farming and history of Sinhalese tea-growing communities in this picturesque country.
---
Take a trip to explore Sri Lanka's stunning tea plantations and learn more about the history of its Sinhalese tea-growing communities. From rolling hills covered in lush green foliage to tea-filled terraces, there is something for everyone on this journey into the heart of Sri Lanka's tea industry.
The best tea plantations in Sri Lanka
Some of the world's most beautiful tea gardens can be found in Sri Lanka. They span across the country's hills and mountains, offering spectacular views of dense forests, terraced plantations, and vibrant green tea bushes that sparkle in the sunshine. The best places to experience this unique beauty include some of the biggest tea production areas like Nuwara Eliya, Dimbula, Uva, and Kandy. Here you can get an inside look into the fascinating world of traditional Sinhalese tea-farming communities living in harmony with nature.
Most of the tea plantations in Sri Lanka offer guided tours, allowing you to experience their culture and way of life. During these interactive experiences, you'll learn about the various processing techniques used in creating their specialty teas. Guests can also try local flavors such as jasmine tea, oolong tea, white tea and tisanes (tea infusions), made from flowers, fruits, and herbs found on the grounds. You'll get a chance to sip some freshly brewed cups of tea while admiring lush green hills and mountains in the distance — an unforgettable experience.
Immerse yourself in Sri Lanka's lush history with a tea plantation tour. Visit the oldest plantations in the country, explore vast expanses of greenery, and learn about traditional production methods as you make your way through the most impressive tea gardens. Don't miss out on off-the-beaten-track destinations where famous names such as Dilmah (starting from one single tea estate), Lipton, and Makumbura have deeply rooted their presence in the area. It's an unforgettable journey through thrills and stories with amazing views of rolling hills dotted with perfectly manicured tea gardens.
With one of our drivers, we can take you to some of Sri Lanka's best tea plantations. Start your morning with a drive through Kandy before arriving at the 'Gem of Ceylon Tea'. Meander your way through the lush green plantations to explore the fascinating history behind Sri Lanka's tea industry. As you make your way around each plantation, you'll see skilled tea pluckers and auctioneers in action, learn about different types of teas, and discover how their flavor profiles differ from each other. You'll also savor some fantastic local dishes accompanied by a steaming cup of freshly harvested brew from the estate. A tour of these plantations is an invaluable experience that will give you an unparalleled insight into the story of the precious elixir that is known the world over as Sri Lankan tea.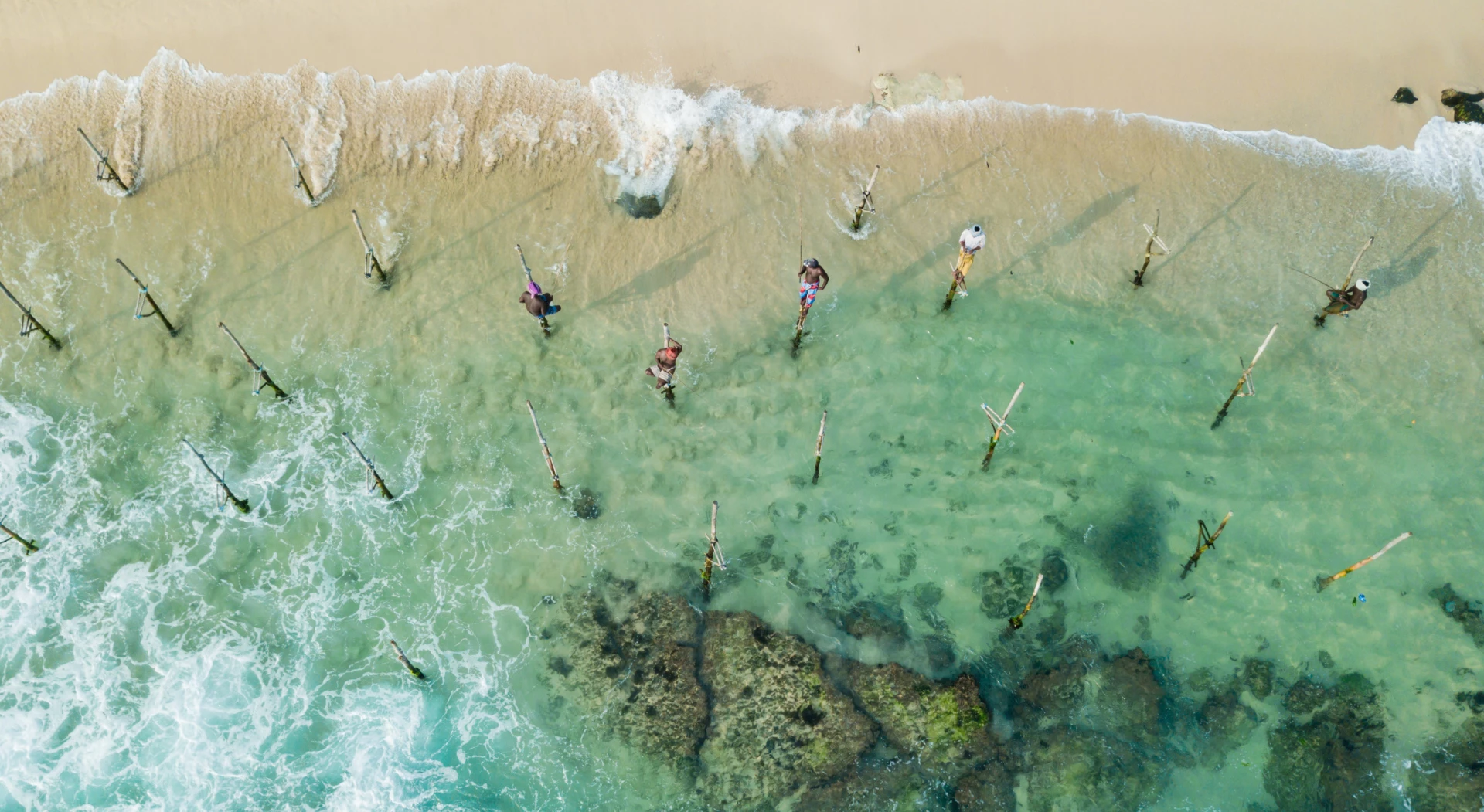 Sri Lanka and the Maldives
Tailor-Made
One of our most popular itineraries, pairing Sri Lanka with the Maldives is an excellent combination of culture and relaxation. If you are looking to pair adventure and culture with ultimate relaxation, then a multi-centre trip or honeymoon to Sri...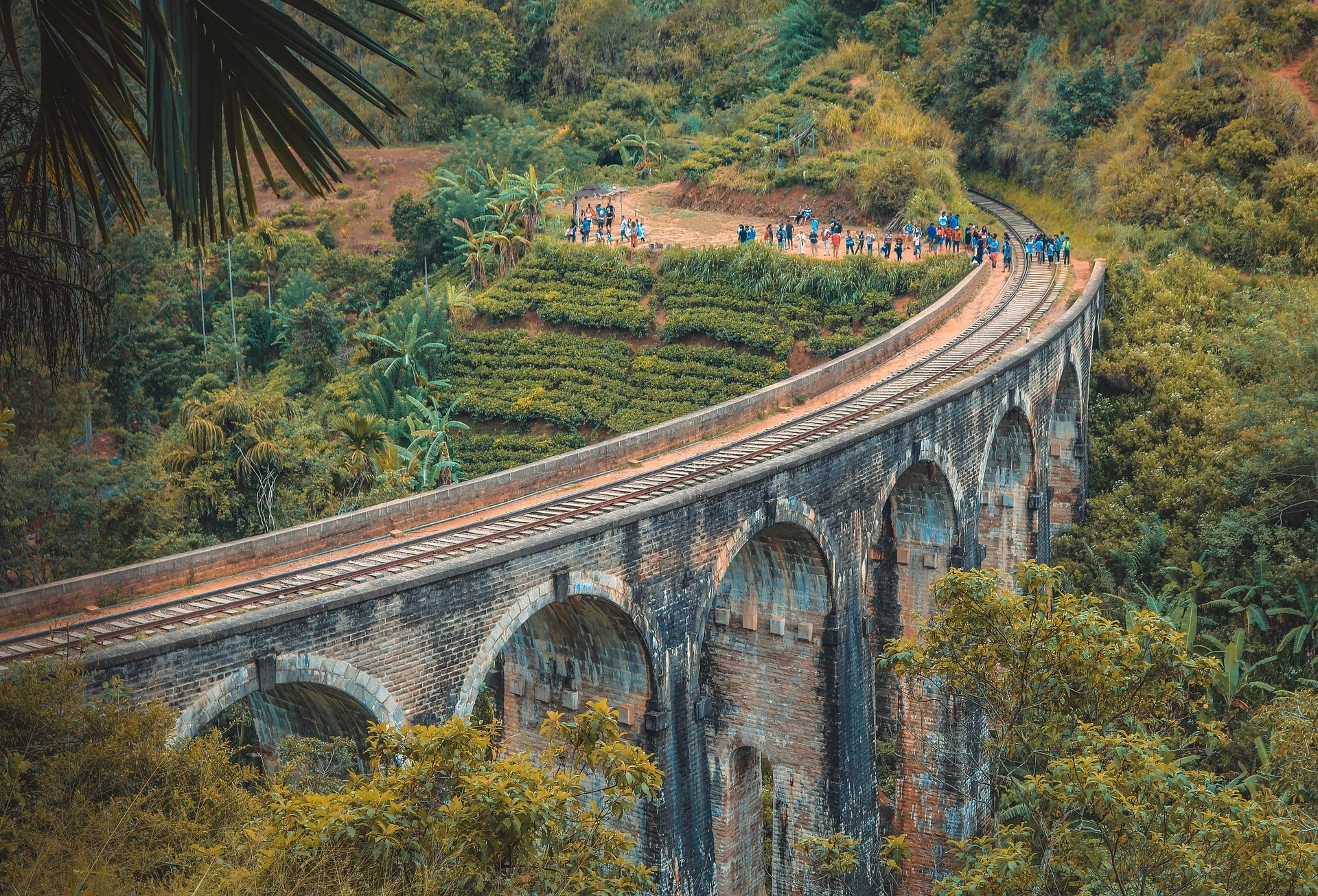 Sri Lanka's tea-growing history
Sri Lanka boasts a rich and vibrant tea-growing culture. This history dates back over 150 years and has a deep connection to the Sinhalese people. From the pioneering British planters who first introduced tea to Sri Lanka to the innovative farmers who perfected production methods, Sri Lanka has a passionate story of tea heritage that visitors can explore. Visit plantations and estates to gain insight into how traditional tea production works, as well as the unique nuances of different types of tea.
Visitors to tea plantations and estates in Sri Lanka can learn more about the importance of soil conditions, elevation levels, temperature and climate change on the flavor profile of a particular tea. Sage advice from knowledgeable locals will help you recognize subtle flavors like malty notes, biscuit-like absorption or a hint of spiciness. On some plantations, you may be able to observe the traditional harvest methods still practised today for producing harvests of high-grade Ceylon black teas known around the world.
The local tea producers
Go beyond the established tea trails and connect with local communities to find out firsthand how tea is handcrafted. Make a quick stop at producers' homes throughout the country, where you can sample traditional drinks and explore unique blends created according to generations of knowledge handed down from one family to another. Learn about the traditional techniques used by Sinhalese ladies who still gather and quickly wilt tea leaves over open fires, or find out how each farm delicately dries their leaves for that special flavor. From classic Ceylon teas to iced concoctions, there will be plenty of surprises to discover.
Expand your journey with a visit to a tea factory, where the entire process of harvesting, manufacturing and packing is conducted. Follow along each step of the production process to really appreciate the labor and skill involved in producing such a delicious and versatile drink. Enjoy watching tea makers roll leaves into tiny bricks or grade them according to size. Stroll around the drying fields, maybe pick some ripe tea leaves for yourself and observe workers handpicking the tiniest buds from the sea of greenery. Finally, visit an auction house, or follow how their wares travel all over the world to be enjoyed by tea lovers everywhere.
How is tea in Sri Lanka grown?
To truly appreciate the beauty of Sri Lanka's tea plantations, it's important to understand how tea is grown and processed in the country. Tea bushes grow best in mild sun, good drainage, and high altitudes. During the growing season, most plantations are hand-plucked a few leaves at a time over two to three harvests per year. The freshly plucked leaves are then brought to the factories where they undergo processing. From here it's ready for distribution as loose leaf or packaged into bags and other retail products.
In Sri Lanka, over small 500 factories in the main tea-growing areas process the leaves quickly and carefully to preserve the leaf's character, aroma, and flavor. This processing technique enables Sri Lankan teas, such as Ceylon Tea or Uva tea to have one of the most distinct aromas. After they're processed into either white tea, green tea, black tea, oolong tea and pu'erh tea, a number of tests are done to ensure that they meet quality standards before it is ready to be exported. By understanding how and why Sri Lanka grows its renowned teas by hand in seemingly never-ending terraces can help to appreciate its freshness.