Explore the floating rock formations and sky-high monasteries of Meteora.
---
Meteora is a stunning geological formation in Greece, made up of soaring sandstone rocks and ancient monasteries. Its name literally translates to "suspended in air" and it's no surprise why. Standing at around 400 meters high, these sheer cliffs stay firmly rooted in the sky, hosting an array of awe-inspiring monasteries. Meteora's story is truly remarkable – it is both a testament to natural beauty and human resilience.
The History of Meteora
Meteora, located in Greece, is a fascinating geological formation comprised of tall, rocky pillars and steep cliffs. These enormous rocks have been shaped by millions of years of erosion and weathering, making them a magnificent sight to behold. The combination of natural forces has led to the creation of the unique landscape that is seen today.
Looking for a place of solitude and connection to the divine, hermits began arriving in Meteora during the 11th century and erected small huts on top of its rocky cliffs. As more people discovered this spiritual site, those living atop the rocks constructed chapels and formed communities, eventually declaring them monasteries.
The Meteora monasteries, located atop sandstone pillars in Greece, were built during the 14th and 15th centuries. These marvels of construction housed 24 self-sufficient monastic communities at its peak. Aside from founding their own agriculture and livestock, the monks also took up roles in protecting Greek culture by copying manuscripts, collecting religious relics and icons, as well as preserving art.
In 1988, UNESCO recognized the significance of the Meteora monasteries and declared it a World Heritage site. Six of the original monasteries remain operational and open for visitors today. Despite their declining numbers over the years, these monasteries continue to be important landmarks, with tourists from around the world flocking to explore its unique architecture and history.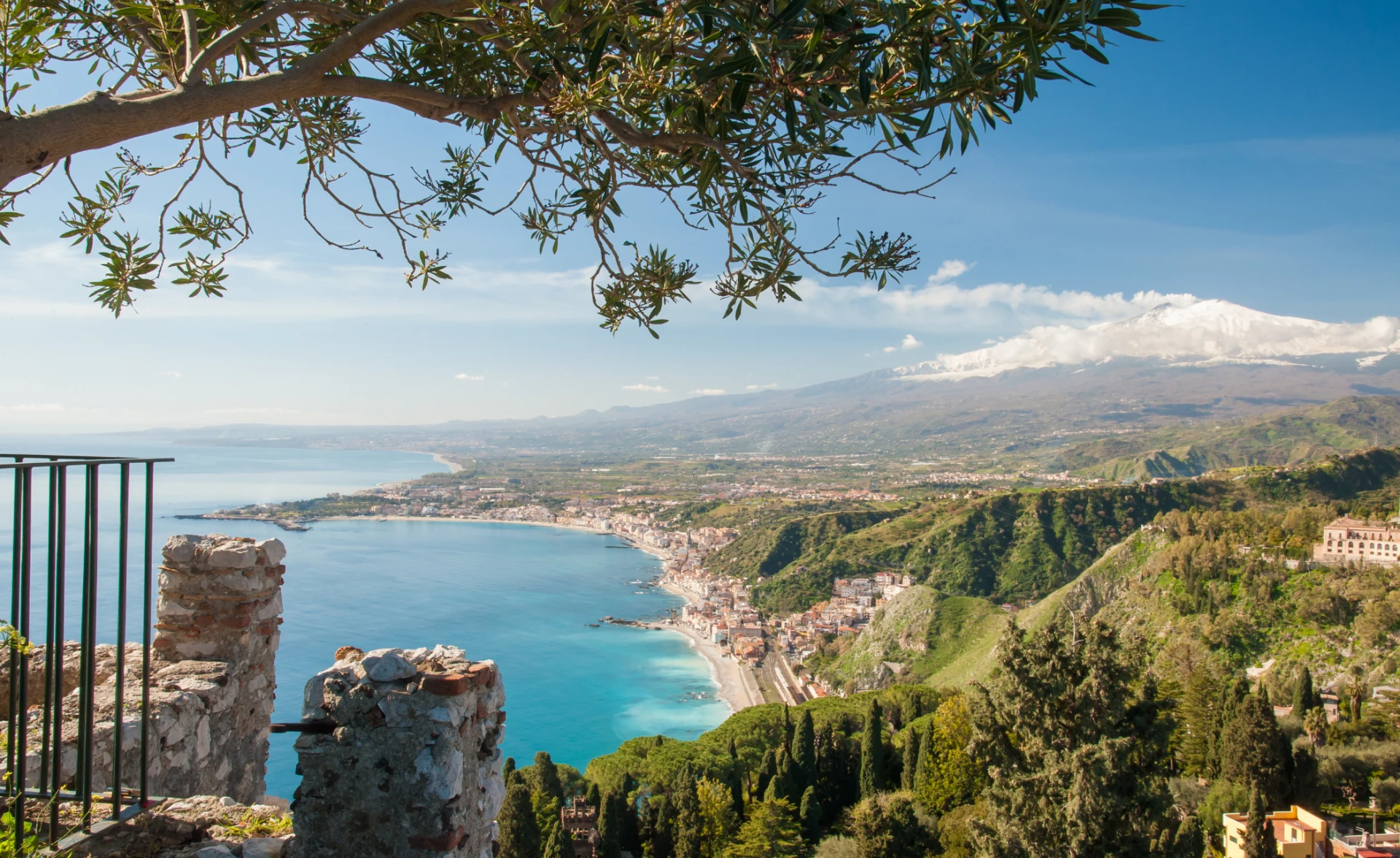 Honeymoon In Greece
Tailor-Made
Greece is one of the best honeymoon destinations. It's packed with culture and outrageously romantic settings. Immerse yourself in this rich cultural tapestry as you celebrate your union surrounded by thousands of years of history. Your Greek honeymoon will begin...
What to do in Meteora
Visiting the Meteora monasteries is a must when travelling in central Greece. This amazing complex of six monasteries is perched precariously on natural rock formations and serves as samples of both history and religious life. The Monastery of Great Meteoron, the Monastery of Varlaam, the Monastery of Rousanou, the Monastery of St. Nicholas Anapausas, the Monastery of St. Stephen, and the Monastery of the Holy Trinity make up this impressive site, each with its own unique story and architectural style.
Meteora is a hiker's paradise. This stunning part of Greece offers trails of all difficulty levels, from a leisurely stroll to a more strenuous hike. One of the most popular trails is "Valley of Monasteries", where you can take in the amazing views of the monasteries and breathtaking landscape. Or if you're feeling brave, why not try out one of the numerous climbing routes on the rocks?
Whilst Meteora offers many spots to relax and appreciate the natural beauty, the best place to watch the sunset is from Kastraki. From this viewpoint, you can witness a grand valley and its picturesque landscape in all its splendour.
Meteora is a paradise for photography aficionados, featuring an incredible landscape that delivers unparalleled photographic possibilities. Whether you're a professional or a hobbyist, you'll find plenty of stunning sights to snap at and capture the unique beauty that this Greek area has to offer.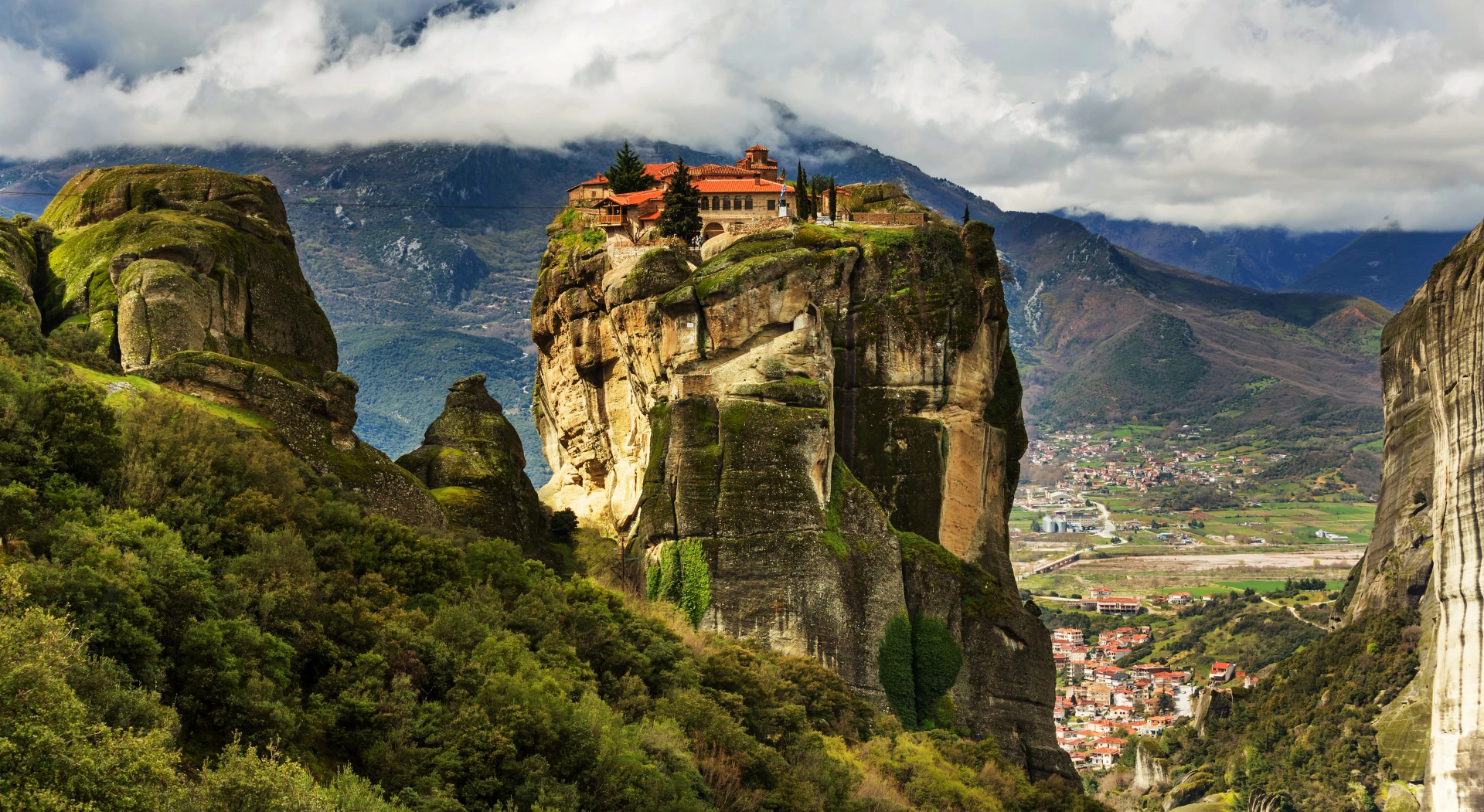 When to visit Meteora
When to visit Meteora depends on what you want to experience. The region is beautiful all year round, but the best time to visit depends on your interests and preferences.
Summertime brings the best opportunity for outdoor exploration at Meteora, with warm temperatures, dry trails, and open monasteries for tourism. From June to September, rock climbers and hikers can enjoy the spectacular views of this unique region in Greece.
Meteora is absolutely stunning in autumn when the trees and foliage change colors and offer gorgeous views of red, orange, and yellow hues. The weather is also milder during this period, making it an ideal time to visit the monasteries without large crowds getting in the way. Don't miss out on seeing Meteora during the autumn months.
Visiting Meteora in the winter can be an enchanting experience. Though it may be cold and some trails may be closed due to icy conditions, the monasteries are still open and the town's natural beauty is enhanced by a layer of white snow.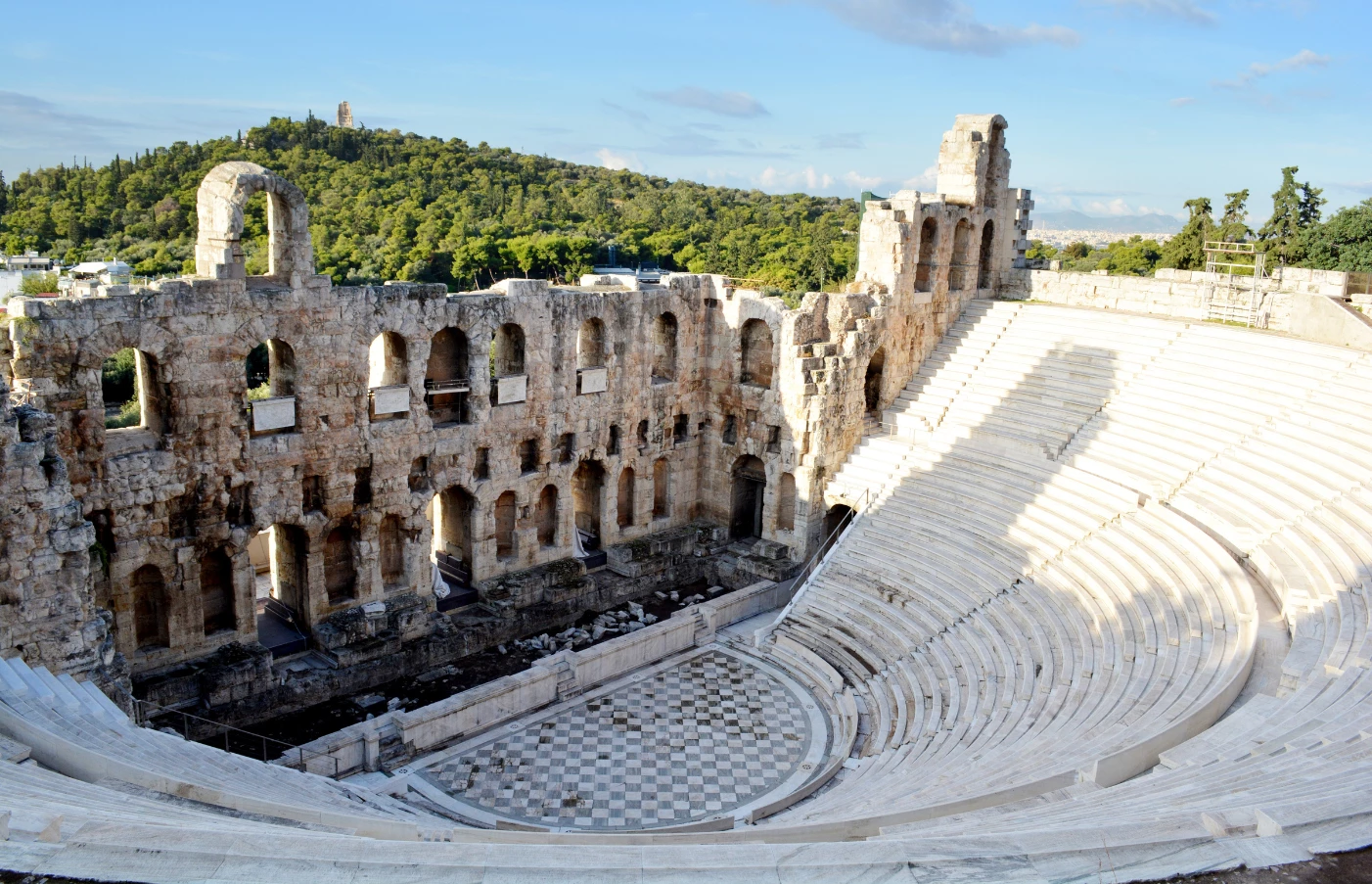 Athens and Mykonos
Tailor-Made
The itinerary allows you to explore both historical Greece and relax in the renowned Greek Island of Mykonos. Visiting the highlights of Ancient Greece, you'll spend time in the heart of gay Athens before heading by boat to explore and...