Located in a secluded beachfront setting in Riviera Nayarit, W Punta de Mita offers exceptional 5-star accommodation. The design has a classic Mexican quality with a funky modern twist. The lobby opens onto stunning views of Banderas Bay.
Unlike some 5-star hotels, there is nothing old-fashioned about W Punta de Mita. It's also a gay-popular choice – several gay weddings have taken place here. The rooms are dotted around in the forest, and they are all designed with funky decor. You'll find lightly accented colours offset by shock pink pillows and artworks featuring Frida Khalo holding a skateboard.
More information
A gay-friendly destination, Mexico hosts many same-sex weddings and is a great destination for gay honeymoons. You can have a full legal ceremony as a same-sex couple. You could also opt for a symbolic ceremony and have the legal proceedings done back home. Combining your wedding and honeymoon in Mexico is also a great option.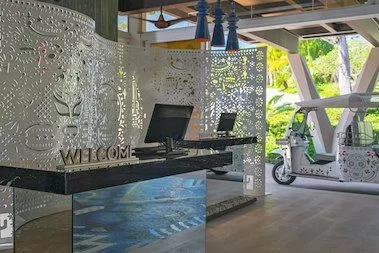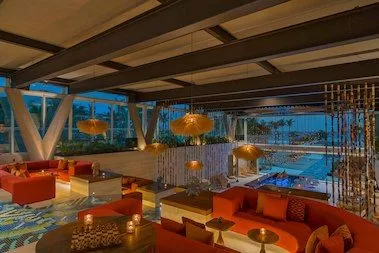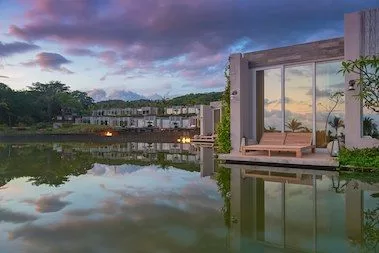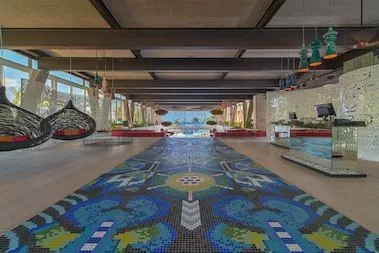 You'll be driven on a golf buggy through the forest to your Wonderful Jungle Escape and it is truly wonderful. The vibrant colours leap out at you as soon as you walk in. On the terrace, you can sit back on an Acapulco-style chair and gaze out over the fig trees.
The glass-enclosed shower and freestanding bathtub are a winning combo – as you bath you'll see jungle foliage through the window.
You can also for a larger room with two double beds. Oceanfront options are also available.

The same design as the Wonderful Jungle Escape but with more space. This room can also be upgraded to a double. You can also opt for the oceanfront option.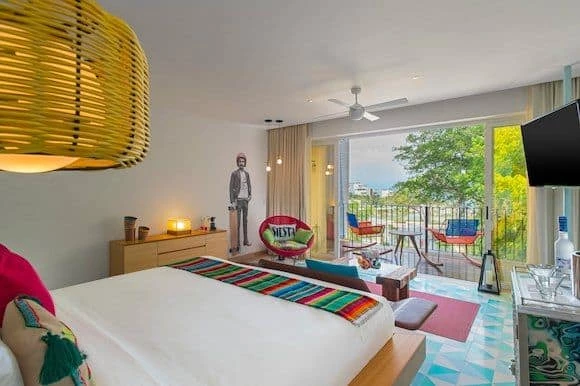 Upgrade your experience with an Ocean Front Haven and get your own plunge pool. You'll also get a semi-separate sunken living room.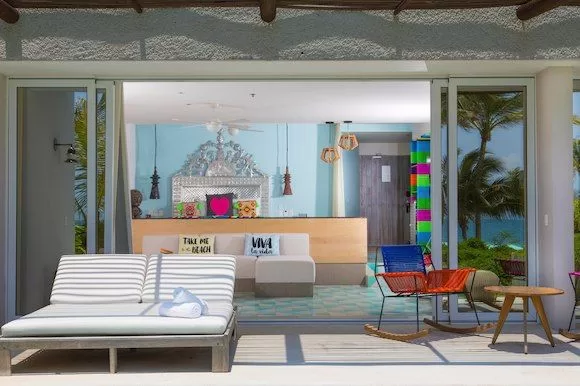 Ideal if you're looking for total luxury. These oversized oceanfront rooms open onto winding plunge pools and dramatic sunsets. Accessed by a wooden bridge, the retreat is circled by a pool. A ten-person dining table makes this an ideal spot to invite guests.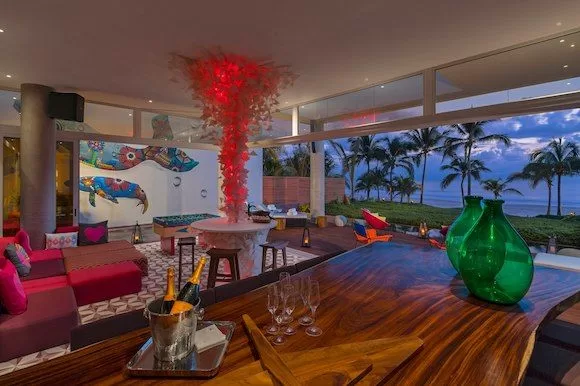 Spice Market Punta Di Mita
This is the only Mexican outlet of Jean-Georges Vongerichten's celebrated Asian fusion restaurant.
Chevycheria
The beachside Chevicheria serves excellent ceviche and exemplifies the bohemian beach culture of Punta de Mita.
Mesa1
This private dining experience takes place on an island in the middle of a spring-fed lake.
Venazú Restaurant
A colourful restaurant open from morning till night. Excellent breakfasts served each morning.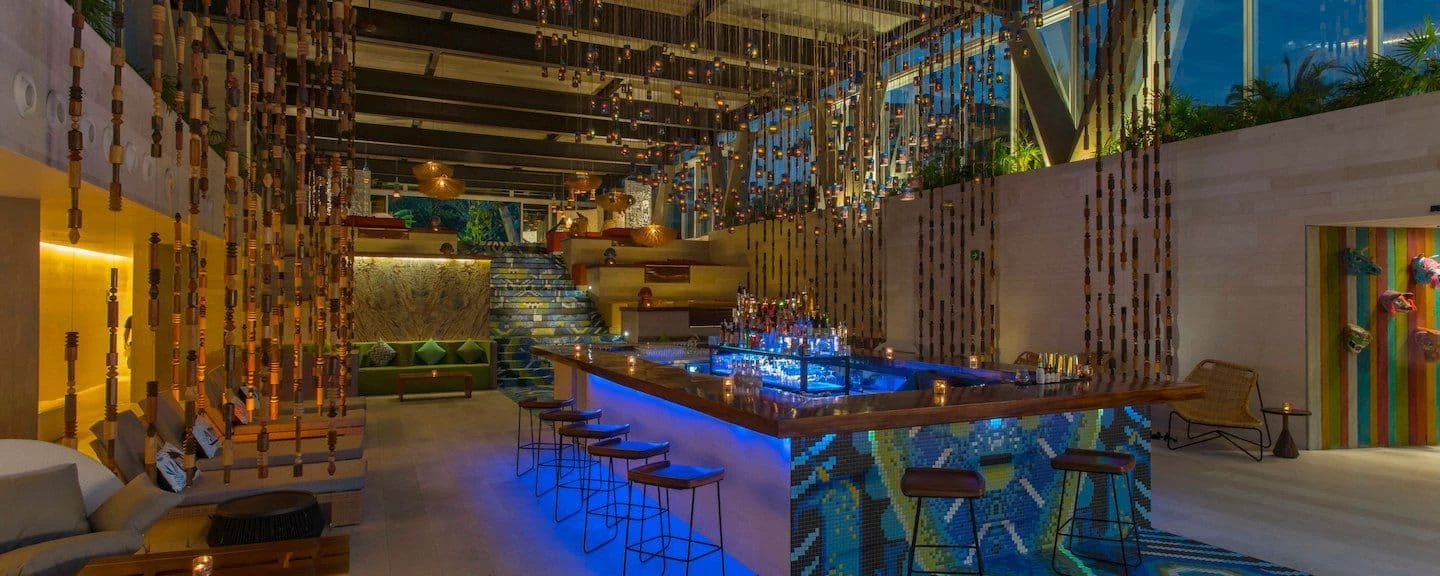 Select from a range of treatments at one of the hotel's three spas. Beauty treatments are also available. You can even try the ludic therapy pools.
A state of the art gym is also available.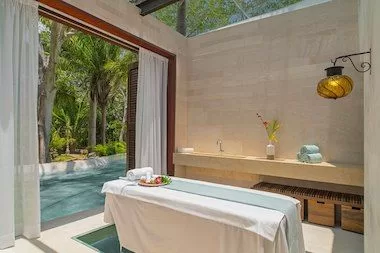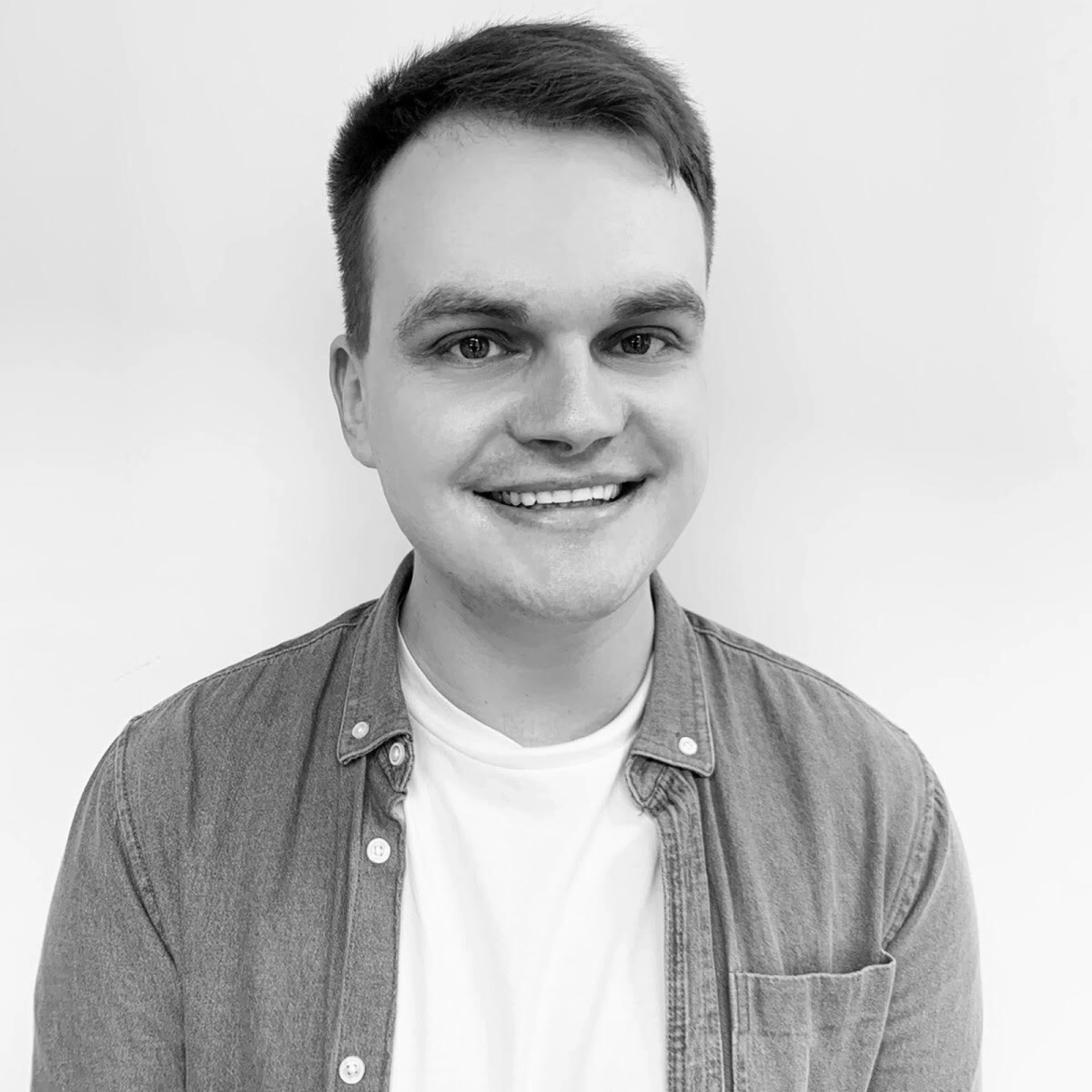 Luke Matthewman
Luxury Travel Expert
---
"The amazing thing about Mexico is the sheer amount of choice. Each area is so diverse that you can have a truly unique vacation in just one or combine a few into a true country-wide adventure. "
Contact us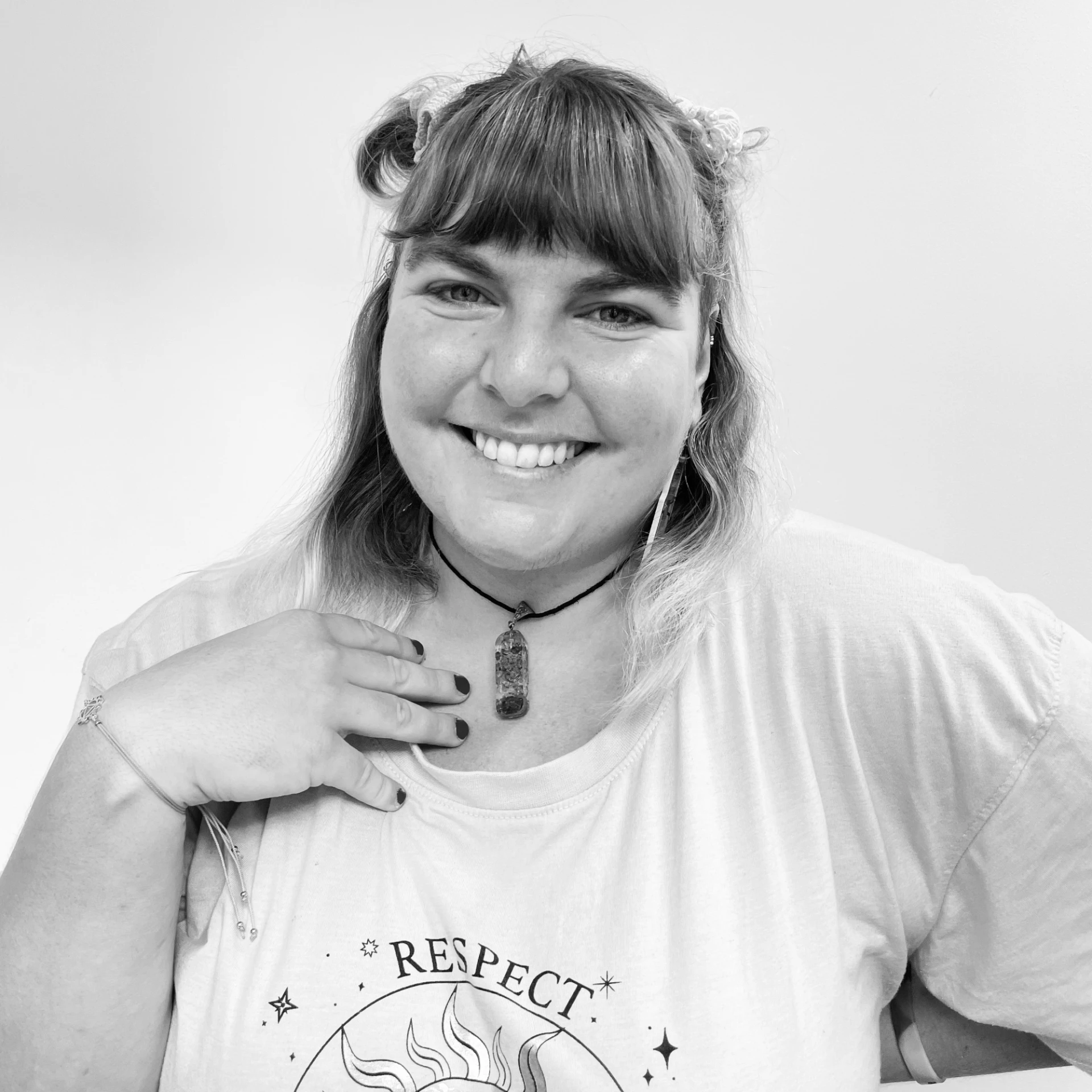 Maria Gardner
Luxury Travel Expert
---
"Year-round good weather, fantastic food and some of the world's best beaches, what's not to like about Mexico. Cabo and Puerto Vallarta are home to a uniquely impressive range of luxury resorts. "
Contact us
We want to ensure you have the best experience with us so we'll keep working on your itinerary until perfect. You will have your own personal dedicated member of our team who will help build the perfect trip for you.
We pride ourselves in the number of clients that are referred to us by our existing customers. Our 5* Trustpilot rating is important to us, so we encourage you to browse our reviews. They speak for themselves and that's why you are in safe hands.
Make an
enquiry
---
Email
info@outofoffice.com
To start planning your trip, please call us or complete the enquiry form and one of our team of experts will contact you as soon as possible for an initial consultation to discuss your travel plans in more detail.
All the prices on our website do not include flights. We can, of course, arrange them for you.