The beautiful Constance Le Prince Maurice is a stunning romantic hideaway boasting lovely architectural design in a luxurious setting. Ideal for a gay honeymoon in Mauritius, the hotel is peaceful by day and set among lush tropical greenery. It has an incredible infinity pool whilst there is an inherent sense of tranquility. The Constance Le Prince Maurice is picturesque at night, whilst the structure of the hotel is enhanced by warm lights positioned to harmonise with the environment. 
Highlights For Constance Le Prince Maurice
Cost Category: Gold

Air-conditioning
Bathroom with bathtub
Double vanities
Hair dryer
Minibar
24-hour room service
Choice of pillows on arrival from our special pillow menu
Complimentary tea/coffee making facilities
Apple Mac mini
Complimentary wireless internet access
Furnished terrace or balcony

MAKE AN ENQUIRY
Room Options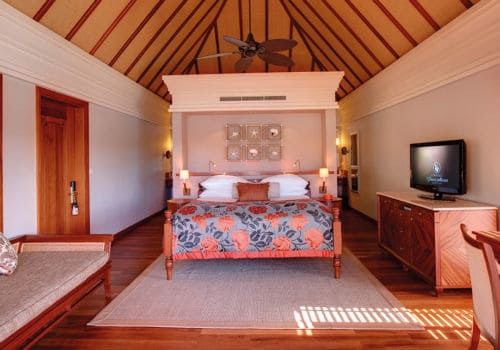 Junior Suite
Warm and luxurious, all Constance Le Prince Maurice's Junior Suites are elegantly decorated in spice tones with a pinch of Mauritian warmth accompanied by ecological thatch roofing and welcoming flooring.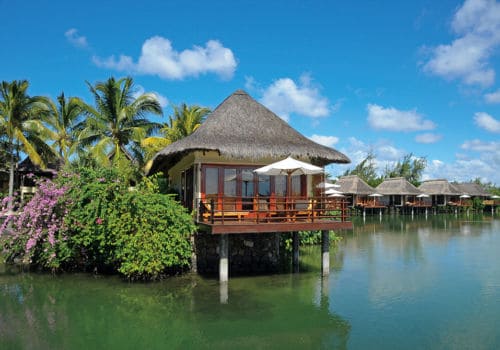 Junior Suite On Stilts
Secluded and intimate the one of a kind Junior Suites on stilts are built on in a coastal lagoon filled with a unique mix of fish. Enjoy the incredible sea view each evening as you watch the sunset from your furnished balcony as a sense of peacefulness envelops you as you relax.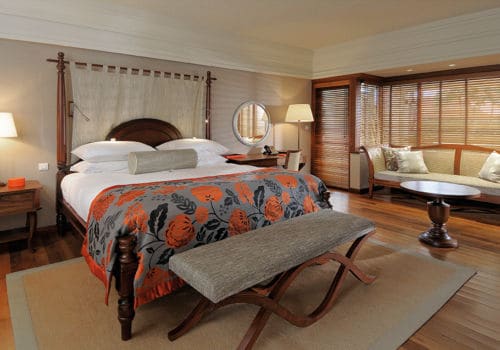 Family Suite
Ideal if you're travelling with kids. This spacious suite offers luxury and is designed to facilitate families.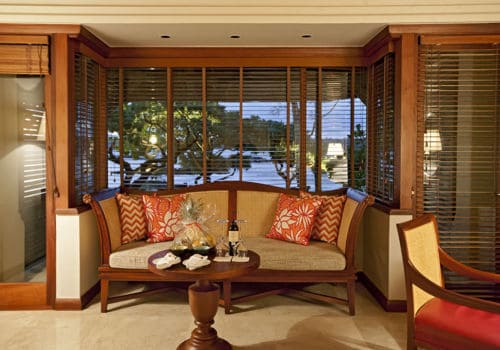 Junior Suite Beachfront
This luxury suite is set on the immaculate East Coast beach facing the ocean. The thatched roof and elegant decor are irresistible. Relax with a drink on your furnished terrace and take in the panoramic views.
Food And Drink
Archipel 
This elegant restaurant boasts wonderful views of the beach. Classic Mauritian cuisine is served with a range of other styles. There's also an excellent wine cellar to choose from.
La Barachois 
Set on a lantern-lit pontoon, the waters of the barachois will be lapping around you as you tuck into a range of Indian Ocean flavours.
Laguna Bar
Overlooking the pool and beach, The Laguna Bar is an ideal place to drink in the evening and enjoy a range of live entertainment. It's also ideal if you like cocktails.
Lotus Lounge Bar
This elegant bar is an ideal place to enjoy pre-dinner drinks. No tee-shirts or jeans allowed.
Floating Bar
Set right on the Indian Ocean, you'll be greeted with wonderful views as you sip an aperitif.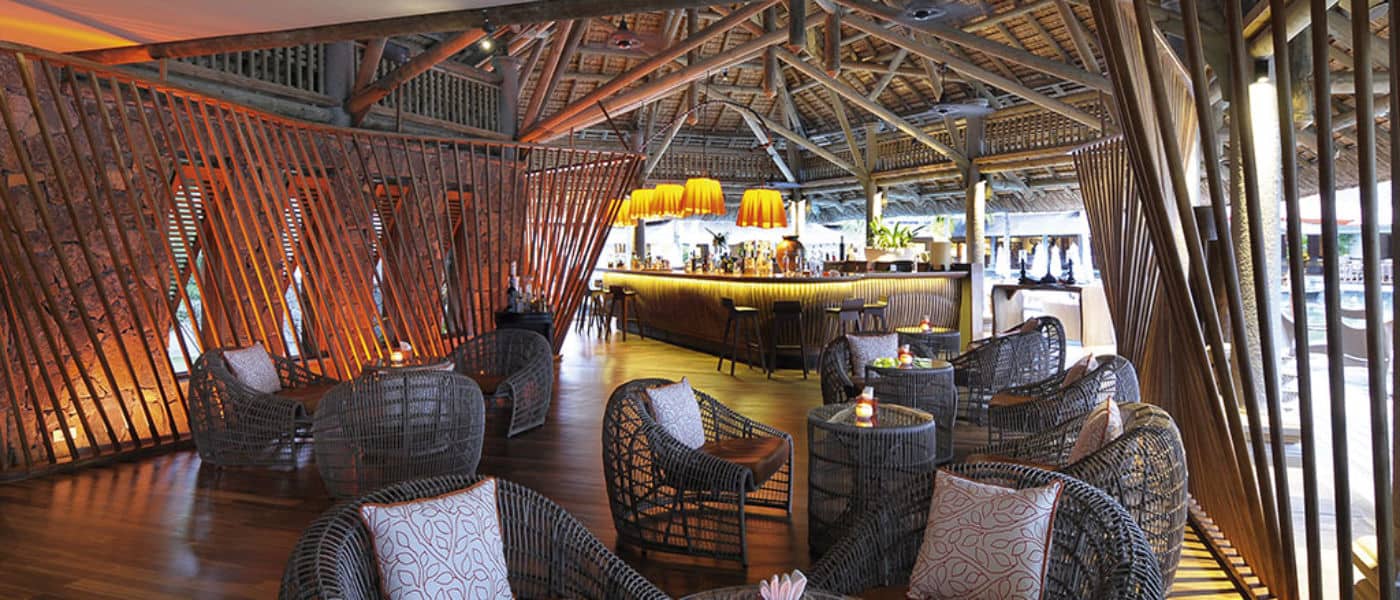 Spa
With frangipani and tropical plants flanking the entrance to the spa, your entrance will be greeted by lush scents. Whether you're looking for detox treatments, facials, massage or deep cleanse, your spa experience will be tailored to your needs.
You'll also have full access to the gym.